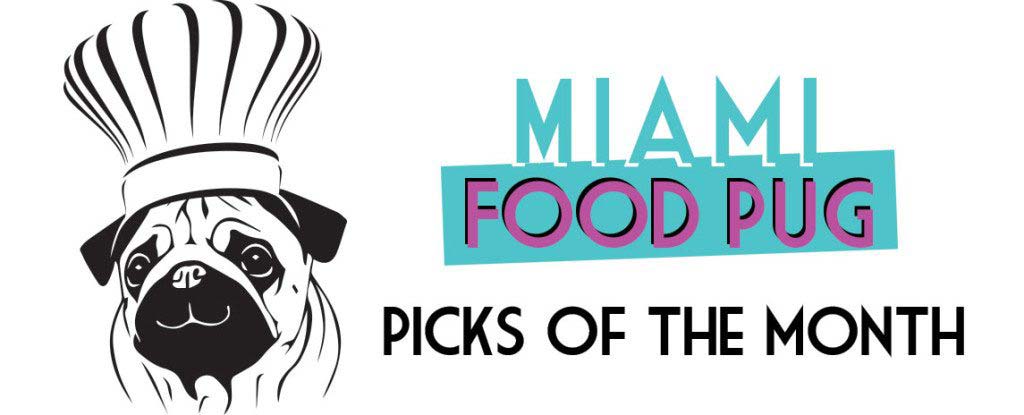 If you haven't noticed, we go out to eat a lot. It's sometimes hard to keep track of the best spots we've visited each month (and week and day). That's why we've decided to put together a monthly list of our top picks. You can expect restaurants both young and old on this list — we're always discovering new spots on our foodie adventures.
Here are our top picks for June 2017.
No Name Chinese
The team behind Uvaggio Wine Bar in Coral Gables has taken its talents to South Miami. No Name Chinese is a no-nonsense Chinese restaurant that fills a large void in Miami's culinary scene: Great, upscale Chinese food.
Led by Chef Pablo Zitzmann, the kitchen is cooking up old school classics like Kung Pao Chicken and Mongolian Long Beans alongside contemporary house specialties like Veggie Chao Fan and Duck "A la Hoisin." As expected, Head Wine-O Heath Porter has put together a stellar wine list to complement the cuisine. Cheers!
Steak 954
Driving to Fort Lauderdale is a lot of effort, especially during rush hour. If you're going to make the trek to eat somewhere in the area, the food better be worth it. At Steak 954, it definitely is. We loved our dinner there last year, and our recent brunch experience was no different.
Our faves at the Stephen Starr restaurant: The Crab and Avocado Benedict and the Steak and Eggs. Also, don't neglect to order a delicious brunch cocktail like The Layover, an eye-opening mix of spiced rum and cold brew. Thinking about dessert? We have two words for you: pop tarts.
Le Zoo
A little closer to home, another Stephen Starr eatery impressed us. Le Zoo at the Bal Harbour Shops hosts an exceptional French brunch — one that will have your taste buds jumping for joy. Start your meal with a Mushroom Tart or Tuna Carpaccio (or both) and then opt for the Warm Shrimp Salade. We've had it multiple times, and it never disappoints.
The Trout Amandine is another highlight: It's huge in size and in flavor. If you somehow have room for dessert, go for the Milk Chocolate Pot Au Creme — you're welcome.
Fooq's
Fooq's, Downtown Miami's eclectic comfort food restaurant, has a new chef: Saul Ramos (ex-Michael's Genuine). He's currently revamping the menu, and we got a preview of what's in the works. Based on our experience, the eatery's "Feel Good Food" motto should be "Feel Great Food." After you try his Local Burrata and Lamb Chops, you'll agree.
Check out our full feature for all the details.