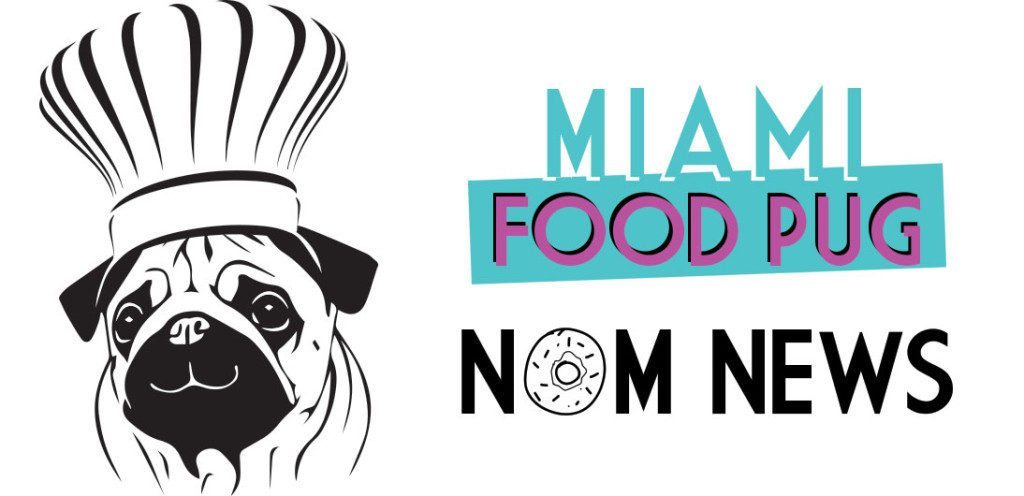 July 14, 2017
Each Friday, we compile South Florida food-related news and events that we couldn't fit on the site earlier in the week, as well as other local news that piques our interest. Want to be included in next week's roundup? Shoot us an email at bark@miamifoodpug.com.
Here's your weekly dose of nom.
National Ice Cream Month at Sugar Factory
Taula Opens in the A&E District
Game of Thrones Cocktail at Purdy Lounge
New Late-Night Eats at Wynwood Yard
New Menu and Promotions at Cantina La Veinte
Drunken Dragon Debuts Summer Happy Hour Menu
Arc Broward's Traveling Plate Returns
Taittinger on the Terrace at COMO Metropolitan
Peruvian Independence Day at DÔA
National Ice Cream Month at Sugar Factory
July is National Ice Cream Month, so it's only fair you properly celebrate with the one of the most massive, over-the-top sundaes in Miami: Sugar Factory's King Kong Sundae.
This behemoth features a whopping 24 scoops of ice cream covered with hot fudge, caramel and strawberry sauce, sliced bananas, toasted marshmallows, reese's pieces, chocolate chip cookies, crushed waffle cones, gummy bears, white chocolate strawberry shavings, toasted walnuts, whipped cream, giant rainbow swirl lollipops, and for that extra special finish, sparklers on top!
Making this dessert even sweeter, when you purchase a King Kong Sundae during the month of July, Sugar Factory will throw in a candy pail for you to fill with your candy of choice. This special offer is available at both Sugar Factory Lincoln Road (647 Lincoln Road) and Sugar Factory Ocean Drive (1144 Ocean Drive).
Taula Opens in the A&E District
Taula Fresh Mediterranean Food, a uniquely concise concept, is now open in the heart of the Arts and Entertainment District. Not your typical fast-casual restaurant, Taula is the first to serve high-quality food at affordable prices. The menu is designed so that each customer can create their own experience, mixing and matching to their personal taste. Taula aims to alter people's perception of Mediterranean cuisine by offering only select menu items that customers would understand and enjoy.
Customers first choose either a box or a freshly baked Laffa Bread, and then fill it up with a selection of impeccably displayed meats, vegetables, and grains. Start with a bed of Spiced Veggie Rice made of ground cauliflower for a low-carb selection, and fill it up with Classic Tabbouleh, Specialty Hummus, and Fresh Tzaziki.
Shawarma Beef with oregano, olive oil, and coriander spins slowly on the spit, until you order up a fresh sliced portion of its delicately charred meat, glistening with the natural juices of the sweet onion that was spinning above. Döner Chicken is also offered, hot and juicy, seasoned with lime and paprika. For the vegetarians, an oven roasted eggplant delights with a coat of authentic Za'atar spices. House made sauces top off the dish with a spicy Harissa or Zhoug, or the milder selections of Turmeric Garlic and Beet Cilantro.
The ingredients vary in origin – the premium tahini used is imported from Israel, and is used to make their famous Hummus as well as the Tahini Cocoa Cookies. Everything at Taula, including the dough of the bread, is made from scratch daily emphasizing that freshness is key. Every member of the kitchen staff understands the importance of quality, and the integrity of real ingredients. They taste all of the bases, proteins and toppings before any of the customers do. If something does not taste good, they make it from scratch again.
Taula is located at 1657 North Miami Avenue, #E in the Filling Station Lofts.
Game of Thrones Cocktail at Purdy Lounge
In honor of the most anticipated premiere of the season, Purdy Lounge will be offering a special Game of Thrones cocktail the entire weekend leading up to the season seven premiere.
From Friday, July 14 to Sunday, July 16 (premiere night), fans can head to Purdy Lounge to sip on the Mother of Dragons, which features tequila, lime juice, simple syrup, yellow chartreuse, pineapple, Peychaud bitters and Amarino cherries. The specialty cocktail will be offered for just $12.
Purdy Lounge is open Friday from 3pm – 5am, and Saturday & Sunday from 6pm – 5am.
New Late-Night Eats at Wynwood Yard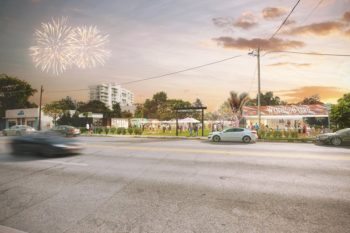 Leave it to the food and culture rock stars at The Wynwood Yard to give the words last call a good ring to them. While the rest of the bunch bring you down with those two little words, The Yard will pick you up with their newest addition, Last Call Sandwich Counter, offering late-night boosts of flavor and energy in every finger lickin' bite on Fridays and Saturdays s from 11 p.m. till…late.
Satisfy your hankering for one last bite before calling it a night with a perfectly sweet and savory pulled pork BBQ sandwich piled high on a bun, or a gooey grilled cheese sammy. Wrap up the night right with a knockwurst all-beef dog-and beer combo.
The Bar at The Yard, also open late, offers craft beers, wines and creative cocktails, including frosty frosé and other frosty beverages on a rotating basis ($10 for small, $12 for large), to wash down those midnight snacks.
New Menu and Promotions at Cantina La Veinte
Cantina La Veinte has introduced a new menu offering a multitude of temptations and a series of weekly promotions. As executive chef of both Cantina La Veinte and the recently opened Tacology, Chef Santiago Gomez seamlessly combines Mexican favorites with Miami flair. New appetizer offerings include Carpaccio de Pulpo ($19) – octopus, celery, cucumber, red onion and cilantro oil – and the Aguachile de King Crab de Alaska ($28) – Alaskan King Crab, fresh lime juice, cilantro, serrano chile, cucumber, avocado and white truffle oil.
For small bites packed with big flavor, new small plates to share include Tacos Dorados de Cangrejo ($26) – crispy masa filled with crab meat and topped with cilantro sauce; Calamares Fritos ($19) – fried calamari with carrots in escabeche and escabeche aioli – and Sopes de Wagyu ($26) – Clear Creek Wagyu served on handmade corn masa, topped with bone marrow, queso fresco and lettuce. The not-to-be-missed Make Your Own Taco section offers up an exciting addition, Chuleton Al Pastor – pork chop in adobo sauce with pineapple, cilantro and onions.
Featuring summer-flavors, two new entrees provide a light take on the main course: Arroz Verde de Cilantro ($21) – white rice cooked in cilantro broth, served with grilled seasonal vegetables and chile guero aioli; Huachinango y Camarones en Salsa Poblana ($29) – pan-seared red snapper served with prawns, seasonal mushrooms, white asparagus and poblano sauce.
Adding to the restaurant's polished, Mexican Art Deco ambiance are spirited mariachis. Every Wednesday through Saturday, 8:30 PM to 10:30 PM, and Sunday afternoon, 3PM to 5 PM, traditional Mexican sounds begin and a rumba erupts. On Tuesdays, guests are invited to partake in "Taco Tuesday" with a specially-priced ($18, for three) taco menu including delectable favorites – Tacos de Ribeye Con Queso, Tacos de Langosta and Tacos de Cochinita.
Providing relief from a busy week is Cantina's Wednesday Ladies Night. From 5 PM to 10 PM, a local DJ plays beats as ladies mix, mingle and savor complimentary craft margaritas. Essential to Cantina's gastronomic experience is the restaurant's bar and cocktail program which features an expansive selection of margaritas both classic and innovative as well as handcrafted cocktails.
Cantina La Veinte is located at 495 Brickell Avenue at the Icon Brickell. For more information, visit their official website.
Drunken Dragon Debuts Summer Happy Hour Menu
If there is one thing that Drunken Dragon promises, it is always having the freshest seasonal items on their menu. That is why South Beach's first Korean style barbecue restaurant has optimized the Dragon Hour menu, which runs daily from 6PM to 8PM, and has crafted specialty drinks that will leave you and your taste buds reinvigorated in this Miami heat, at an affordable price too!
The new offerings will feature fruits such as cucumbers, strawberries, peaches, passion fruit, cranberries and different alcohols including gin, prosecco, vodka and more. The drinks can be paired with any of our happy hour food items. Beverages range from $4 to $7 and bites start at $3. Geonbae or cheers!
Arc Broward's Traveling Plate Returns
Arc Broward is excited to announce the return of their pop up supper club, the Traveling Plate. The Traveling Plate gives students of Arc Culinary the opportunity to work with local chefs in an unexpected venue to provide a unique dining experience for guests of the event.
The Traveling Plate will kick off their first summer installation on Thursday, July 20th at the historic Fort Lauderdale Fire Museum in Sailboat Bend and will feature a family-style culinary presentation from Chef Philip Darmon of Hardy Park Bistro. Students from Arc Culinary will work with the Hardy Park team to prep, cook, and serve the meal giving them the hands on experience the program has come to be known for. Wine pairings for each course have been generously donated by Jackson Family Wines.
Vice President of Programs and Social Enterprises and creator of Traveling Plate, Julie Price, describes the experience as "a departure from the typical charity event, in that our main objective is to give our students on the job experience, bring awareness to our culinary program, and of course provide an exceptional meal. The Traveling Plate gives supporters of our program the opportunity to meet the student chefs and engage with them in a meaningful way."
As one of Arc Broward's mission-based enterprises, the revenue generated through Arc Culinary directly supports the culinary institute's job placement program, helping students with disabilities and other life challenges transform their lives and build new futures.
The Traveling Plate is also excited to announce their August dinner featuring Chef David Peck of Box of Chacos creating an exciting coursed meal at Arc Broward's Flagler Village outpost, Arc Works' Workbar on Thursday, August 24th.
The July Traveling Plate takes place on Thursday, July 20th at 7pm at the Fort Lauderdale Fire Museum located at 1022 West Las Olas Boulevard Fort Lauderdale, FL 33312. Tickets for the Traveling Plate are available through http://www.arcbroward.com/travelingplate for $75 each.
Taittinger on the Terrace at COMO Metropolitan
This summer, COMO Metropolitan Miami Beach launches Taittinger on the Terrace. The concept is designed to give locals and hotel guests a new way to spend their evenings — sipping crisp Champagne looking across Miami's famous South Beach.
Champagne cocktails, hand-crafted by Traymore's expert mixologist Alexis Sanchez, will be paired with fresh Floridian seafood, including oysters, clams and scallops prepared by Chef Ilde Ferrer. There will also be bottles of Taittinger Champagne NV for US$50, and Taittinger rosé Champagne NV for US$80. Guests can relax in the evening breeze, listening to a changing programme of live Caribbean and Latin-style musicians, making our hotel on Collins Avenue the finest place on South Beach to take in the free spirit of a Miami summer.
Henry Scott, General Manager, says: "We are excited to launch this unique new concept with our Champagne partner of choice, Taittinger. It will provide guests with a sophisticated pre-dinner outdoor option on Collins Avenue."
Taittinger on the Terrace will take place every Tuesday from 6.00pm to 9.00pm. For more information please contact the COMO Metropolitan Miami Beach concierge on +1305 695 3600.
Peruvian Independence Day at DÔA
South Beach hotspot DÔA invites guests to liberate their taste buds as they showcase the taste of Peru in honor of Peruvian Independence Day with a weekend-long special menu, from July 28th – 30th.
Ranging from $12 – $34, the young and dynamic Executive Chef Carlos Estarita will prepare traditional native dishes including a Ceviche Platter of the Traditional (its #1 Best Ceviche in town as voted in Miami New Times Best of City Awards 2017), Criollo and Mixto, Choros a la Chalaca with mussels on the half shell, chalaca, leche de tigre and heirloom tomatoes, Anticucho de Corazon made with aji panca, vinegar, cilantro, salsa rocoto and potato chips, Empanada de Aji de Gallin stuffed with aji amarillo braised chicken, cilantro and salsa criolla, Lomo Saltado made with USDA Prime tenderloin, cherry tomatoes, red onion, soy, fried banana and crispy potatoes, and Arroz Con Pato with crispy duck confit, cilantro rice, salsa criolla and huancaina.