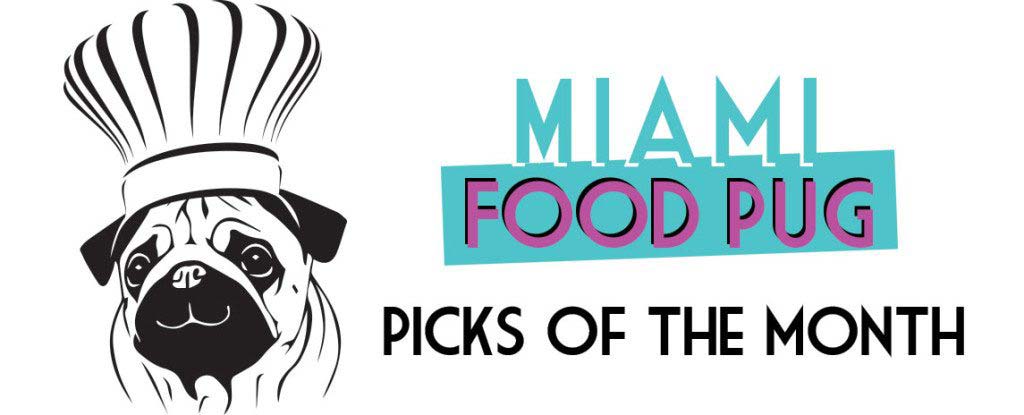 If you haven't noticed, we go out to eat a lot. It's sometimes hard to keep track of the best spots we've visited each month (and week and day). That's why we've decided to put together a monthly list of our top picks. You can expect restaurants both young and old on this list — we're always discovering new spots on our foodie adventures.
Here are our top picks for August 2017.
Byblos
Byblos, the Mediterranean restaurant we fell in love with back in 2015, continues to be one of our favorites well into 2017. A few weeks back, we had a chance to try their Miami Spice menu and were blown away by the quality and quantity. You definitely get your money's worth: Each person gets two appetizers, one entree, one side and one dessert.
Our party of two was able to try a significant chunk of the menu, and a larger party could easily order all the offerings. If you only get to check out one Miami Spice deal, make it this one. Read our feature for a closer look at the Spice offerings.
Blue Collar
When we're in the mood for a huge dish of comforting food, we go to Blue Collar. The MiMo eatery, which is located inside a seedy motel, has made a name for itself with a rotating selection of Parms, ribs and braised dishes plus one of the largest veggie boards we've ever encountered.
Items like the Big Ragout (a monster sandwich made up of Pappardella, Pork and Veal Shoulder, Brisket, Reggiano, San Marzano Tomatoes) and the Corben (Braised Brisket, Portuguese Muffins, Dijon, Dipping Jus, Served with Latkes and Apple Sauce) are big enough to double as lunch and dinner; everything else on the menu is sizable, too. Don't leave without trying the butterscotch Heath bar bread pudding — its magic on a plate.
Katsuya
We can't stress how awesome it is that Miami Spice makes dining out affordable — especially at places we can't normally afford. Katsuya, the Japanese restaurant inside SLS South Beach, is one of those restaurants. Unlike the usual three courses you can expect during Miami Spice, Katsuya ups the ante with four courses and plenty of options.
While you'll find several items from the regular menu available for Miami Spice, make sure to order one of Chef Yoshi Migita delicious Spice-specific dishes like the watermelon ceviche and short rib. No matter what you end up ordering, you're getting an exceptional — and tasty — value. Check out our full feature here.