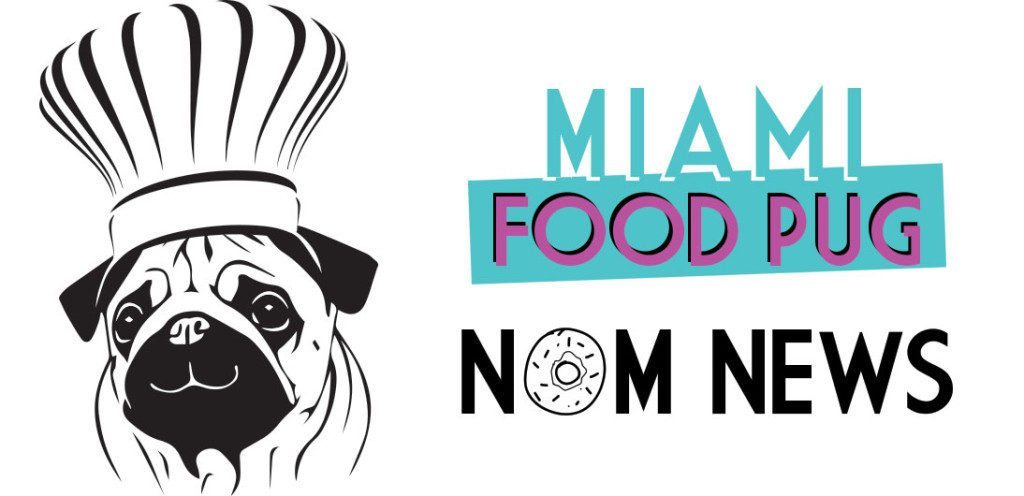 September 29, 2017
Each Friday, we compile South Florida food-related news and events that we couldn't fit on the site earlier in the week, as well as other local news that piques our interest. Want to be included in next week's roundup? Shoot us an email at bark@miamifoodpug.com.
Here's your weekly dose of nom.
Taco Tuesday Throwdown at the A+E District
Ladies Night with Drybar and Tacology
Hurricane Relief Events at Pinch and Repour
Forte Dei Marmi Launches New Brunch
El Vez to Open at W Fort Lauderdale
Sunset Sessions at Portico
Go Pink at Icebox Cafe
Now Open: Terra Mare
Eating House Extends Ol' Spice Menu
Zuma Miami Unveils New Cocktail Collection
Bottomless Mimosas at Ariete
Taco Tuesday Throwdown at the A+E District
In honor of National Hispanic Heritage Month, the Arts + Entertainment District (A+E) is hosting "Taco Tuesday Throwdown," with an esteemed panel of judges. The October 3rd, 2017 event will be held on the patio of CANVAS condos, located at 90 NE 17th St., from 7 p.m. to 10 p.m. Afrobeta, a Miami electro-pop duo, will provide musical entertainment. Event admission is free, although guests are encouraged to make a donation at the event to Fondo Unido México's Earthquake Disaster Fund, to help victims and families impacted by the recent earthquake in Mexico City.
Miami restaurants and food vendors participating in the Tuesday night competition are:
– Beach Taco
– Bodega
– Box of Chacos
– Caja Caliente
– Cilantro 27
– Doggy Style Miami
– La Santa Taqueria
– Tacology
– Taquerias El Mexicano
– Taquiza
– Twice Butter
Each will offer a variety of items from their regular menu, including a $2 taco for the more budget-conscious. Guests can also sip on hand-crafted tequila and mescal cocktails and enjoy desserts from 32 Bubbles and Wynwood Parlor. Well-known food critics Diandra Salcedo from YELP, Giovanny Gutierrez from Chat Chow TV, and Dianne Rubin from Miami Food Pug will serve as judges to decide who will take home a trophy and the title of South Florida's Best Taco.
For more information or to RSVP, visit www.aedistrict.eventbrite.com.
Ladies Night with Tacology and Drybar
Tacology and Drybar are taking their ladies night partnership to the next level – offering it once a month! Come enjoy a dry style at Drybar, followed by pink margaritas for ladies night on Wednesday, October 4 – what better way to spend your Wednesday?
Part one: 6 p.m. – 7 p.m.
Part two: 7 p.m. – close
First: Head to Drybar (3rd Floor) for a complimentary Braid Bar + Dry Styling
Next: Head to Tacology (4th Floor) with your perfect 'do for ladies night featuring $6 Pink Margaritas
For more information, or to RSVP for Drybar, please e-mail miamievents@thedrybar.com.
Hurricane Relief Events at Pinch and Repour
Pinch Kitchen: Pinch Kitchen and Frice Ice Cream have partnered to raise money for Hurricane Relief. After seeing how Hurricane Irma affected the hospitality industry as well as the many individuals that call the Florida Keys home, Pinch Kitchen came up with an idea to give back through the damage that Irma caused. Chef/Owner John Gallo's grandfather's avocado tree was completely lost and some of the servers that work at Pinch also lost their avocado trees.
After a Pinch Kitchen team effort of cleaning up the mess left by Irma they realized they had hundreds of avocados and thought it would be great to create a dish out of the unfortunate losses that they could sell in order to raise money and help rebuild the many local farms and communities that were affected.
Pinch Kitchen and Frice Ice Cream, a local artisanal ice cream maker that uses fresh, local ingredients; came up with the idea to develop an avocado ice cream. Frice picked up all of the avocados from Pinch and developed two flavors – 1. Avocado with pineapple, Thai basil and Calabrian chili 2. Avocado with grapefruit, tarragon, and creme fraise.
The ice cream will be sold at Pinch Kitchen by the scoop beginning Friday, September 29th for $5 per scoop. 100% of the proceeds will go towards local hurricane relief.
Repour: On Monday, October 2nd Repour Bar will host a Hurricane Relief Industry Night sponsored by Avion Tequila. There will be $8 tequila shots and $10 Avion cocktails beginning at 10pm with a portion of proceeds going to hurricane relief in the Florida Keys and Caribbean.
Forte Dei Marmi Launches New Brunch
Forte Dei Marmi and their Two Michelin Star Chef Antonio Mellino give #sundaze a whole new meaning with the launch of the Sunday Autumn Brunch on Sunday, October 8.
Affordable, approachable and experiential, the $55 pre-fixe Italian fare will consist of a Bronze Antipasti Bar highlighting dishes like the Octopus with potatoes, greens and celery, Signature Blue Tuna Tartare with cucumber, radish and caper berries, House Cured Atlantic Salmon with fries'e and yogurt sauce, Mediterranean Style Grilled Organic Vegetables, and Salads with Heirloom Tomato & Basil and avocado mango, pecan nuts and homemade granola.
Choose from entrees like the Organic Egg French Omelet served with homemade toasted bread plain or with choice of cheese, mushroom, onion or fine herbs, Slow Cooked Organic Poached Egg with asparagus, spinach and avocado toast, Linguine "alla Nerano" with zucchini and parmesan, Free Range Chicken "Milanese with rucola and cherry tomatoes stuffed with ricotta and spinach Paccheri with Seafood, Grilled Petit Beef Filet with organic fried egg and roasted potatoes, Grilled Tiger Prawns with Autumn Salad, or Grilled 12 oz Rib Eye with Dauphinoise potatoes and Romanesco broccoli.
To finish, enjoy a Dessert Buffet Style dish with Organic Fruit Crostata, Vanilla Crème Brûlee, Chocolate Profiteroles, Apple Pie, Chocolate Cake and Neapolitan Donuts.
A $35 add-on for the Raw Fish Bar will offer oysters, red prawns, scampi and fish. A kid's menu is also available for $25, offering choice of Homemade Penne with parmesan cheese, tomato or pesto, Organic Chicken Milanese or Grilled Fish of the Day.
El Vez to Open at W Fort Lauderdale
James Beard Award winning restaurateur Stephen Starr's celebrated Mexican restaurant, El Vez, is slated to open in South Florida in January, 2018. El Vez will bring a vibrant setting, regional Mexican fare and stellar service to W Fort Lauderdale, joining Starr's boutique steakhouse, Steak 954.
In addition to the delicious fare the restaurant will offer a vast tequila selection and outstanding signature cocktails including a variety of margaritas available by the glass or pitcher. This will be the third outpost for El Vez following the success of sister restaurants in Philadelphia and New York. It will join Starr's exciting portfolio of South Florida restaurants including Steak 954, Le Zoo, Makoto and Upland.
Sunset Sessions at Portico
On Saturday, Oct. 7th from 5:30 p.m. to 9:30 p.m., Portico at the Diplomat Landing Marina will launch its Sunset Sessions. The chill vibe will be set throughout the night with Mr. Pauer's tropical and electronic latin music. Practice your dance moves and get pumped for this upcoming event with his catchy tracks and unique beats.
The waterfront beer and wine garden will also serve the ideal combo of light meals and liquor with its sharable Italian favorites and exclusive on-tap beer and wine program. Dance, drink, eat, and play throughout Portico's dining area where there ​are complimentary outdoor games like ping-pong, Cornhole and giant Jenga to keep you entertained all night long. The event will occur every Saturday night.
Bonus: you can validate your parking while dining at Portico, or you can even arrive by boat. Portico offers daily $5 Happy Hour specials on tap beers, bruschetta and wine from 5PM – 7PM. Only steps away, Bristol's Burgers, also has ​daily ​$5 specials.
Go Pink at Icebox Cafe
Icebox Cafe, Miami's dining destination for all-natural ingredient dishes with locations on South Beach and at CityPlace Doral, invites the community to sip on champagne and have cake for a cause.  Visit either location between Oct. 1 – 31, and 50% of proceeds from the sale of a pink champagne and slice of pink coconut cake will benefit local charities dedicated to fighting breast cancer.
Now Open: Terra Mare
Terra Mare is now open in the heart of Fort Lauderdale Beach. Italian for land and sea, Terra Mare features locally sourced land and sea dining from Executive Chef Johan Svensson. The oceanfront eatery combines elements of its surroundings to provide a casually sophisticated environment, and encourages full plate sharing rather than individual bites, highlighting the communal dining experience.
The menu focuses on ingredients sourced from local butchers and farmers. Standout dishes include Tuna Crudo with fennel spiced and compressed watermelon, and Braised Octopus with white bean puree and smoked paprika. A signature style of Terra Mare is their non-traditional tableside preparation of large format dishes as part of the overall dining experience. Carved tableside dishes include the Heritage Breed Kan Kan Pork Chop with scallion sauces au par, Bone in Tenderloin with roasted root vegetables and spiced coffee jus, and Crispy Whole Bass with seasonal vegetables and ginger ponzu.
Chef Johan Svensson is a standout addition to the rising South Florida culinary scene. Born and raised on the small island of Torsö in Sweden, Svensson spent a large portion of his career working with mentor Marcus Samuelsson at Aquavit in New York City. He departed Scandinavia to take on roles with Bond Street New York and Nobu of London, where he built the global sensibilities of his culinary style. Most recently, he worked alongside celebrated chef Laurent Tourondel at BLT Steak and BLT Market in Waikiki. The front of house is under the direction of General Manager Ryan Zemel. At Terra Mare the level of service suitably reflects the talent of the kitchen.
Terra Mare features a full bar and outdoor oceanfront seating. Guests can enjoy sweeping views of the Atlantic while relaxing and socializing in the coastal bar or oceanside patio and lounge. The craft cocktail program offers cold-pressed juices made in-house, giving guests a taste of the modern cocktail revival. Terra Mare serves breakfast, lunch and dinner seven-days-a-week as well as weekend brunch. Valet is complimentary.
Eating House Extends Ol' Spice Menu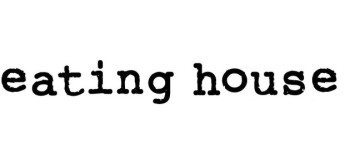 In an effort to help recoup losses after a long closure caused by Hurricane Irma, and to allow guests more time to take advantage of the unparalleled dining deal, Chef/Owner Giorgio Rapicavoli and Owner/Operator Alex Casanova at the Coral Gables hotspot Eating House, will extend their special Ol' Spice menu, through the end of October. Offered during dinner service only, the seven-course prix fixe menu, priced at $35 per person, is a collection of Eating House classics served over the last six years.
Although the deal is simultaneous with Miami Spice's Miami Now, it is not designed to be in direct competition. "Our price points are lower than those at the restaurants invited to participate in Miami Spice," explains Rapicavoli. "We love what the program does for the local industry, but cannot participate. Instead we offer a menu $4 cheaper than Spice with four additional courses. It's a great deal and was hugely popular through August and what we had of September."
Eating House's regular, a la carte menu will also be on offer, and a minimum of two people per table is required to partake in Ol' Spice. For more details and reservations, call 305-448-6524.
Zuma Miami Unveils New Cocktail Collection
As the first U.S. outpost of Chef Rainer Becker's celebrated contemporary Japanese establishment, Zuma Miami is honored to celebrate its seventh anniversary with the rollout of a limited-edition cocktail collection revering the traditional Seven Lucky Gods of Japan. Available for one year, the new cocktail menu launched this month with each menu item dedicated to one of the seven deities and their respective divinities. The Miami location will be the only one of 11 world-wide Zuma restaurants to launch this initiative.
A year in the making, the collection is the creation of Zuma Bar Manager Karol Ansaldi and was born from his desire to take a deeper dive into Japanese culture. With nearly 20 years in the industry, soaking up experience from bartending around the world, Ansaldi has now lifted his mastery of spirited beverages to another level embracing the literal spirituality of these creations.
Each cocktail was thoughtfully constructed one ingredient at a time not only to reflect the values of what the gods protect, but also to include at least one authentic Asian component that may range from exotic Eastern fruits to sparkling sake. Beyond perfecting the flavor profile, certain ingredients were selected to embody the essence of their respective idol with components that reflect their theology. Recipes were spiked with kombucha as a nod to the god of longevity, mixed with passion fruit to please the god of happiness or elevated with premium whiskey good enough only for the god of prosperity.
Arousing the senses even before the first sip, the cocktails will make an artistic entrance presented in masterfully crafted, hand-painted vessels that were molded exclusively for this project and personify each of the deities. Dressed in armor and often depicted in a hoop of fire,Bishamonten, god of warriors, is a standout example, delivered tableside with a presence as strong as the warriors it is sent to protect. At Zuma, Bishamonten appears like a phoenix, slowly revealing itself as smoke rises from a bed of dry ice. Coming to life with a smoky sip ofCreyente Mezcal, the cocktail is balanced with pulverized apple and a smidgeon of salted caramel to sweeten the tang of the house-infused yuzu tonic that tops off this triumphant potion.
Ansaldi already has a vision for his next project in mind, but until then guests can track the hashtag #GetLuckyAtZuma to follow the adventures of the deities as they debut in Miami and explore places that represent their values and meaning. Over the next seven months, one lucky god will be featured each month on Zuma Miami's social media channels.
Bottomless Mimosas at Ariete
Coconut Grove neighborhood gem Ariete has added bottomless Mimosas to its sought-after farm-to-table brunch menu. The Mimosas will be priced at $15 on Saturdays and $22 on Sundays. Ariete's brunch menu boasts favorites including Carrot Cake Waffles (sweet cream cheese, cinnamon sugar and spiced currant syrup), Abuela's Grits (shrimp, ham hock broth and tamal en cazuela), Chicken and Waffles (green circle chicken thigh, mole waffle and bay leaf) as well as Arite's famous Chug Burger (double patty, cheddar cheese, b&b pickles, Ariete's secret sauce) and McChug (a sausage, cheese and fried egg sandwich that is available with foie gras), among many other favorites.