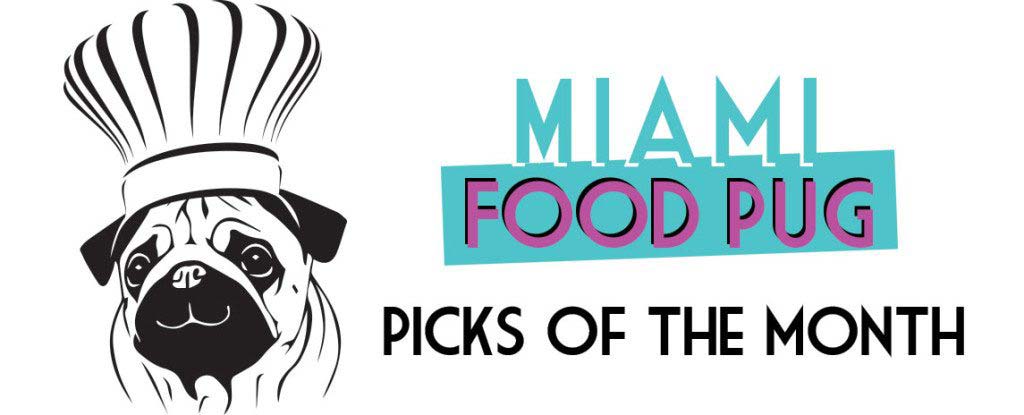 If you haven't noticed, we go out to eat a lot. It's sometimes hard to keep track of the best spots we've visited each month (and week and day). That's why we've decided to put together a monthly list of our top picks. You can expect restaurants both young and old on this list — we're always discovering new spots on our foodie adventures.
Here are our top picks for September 2017.
La Fresa Francesa
Yes, we're recommending a French place in Hialeah. No, that's not a typo. The neighborhood isn't exactly at the top of the list for local foodies, but La Fresa Francesa definitely should be. The charming establishment delivers on all fronts: friendly staff, fantastic food and French decor that will whisk you away to the other side of the world. Always check the blackboard for specials; last time, we had scallops and garganelli that were to die for. Also, GET THE SALTED BUTTER AND SUGAR CREPE. That's an order.
The Local Craft Food + Drink
The Local Craft Food + Drink is one of our second homes. With a mastermind like Chef Phil Bryant leading the kitchen, you know you're in for a good time — and we've never been disappointed. After Hurricane Irma, their hefty, affordable family meals kept us going until we got power and groceries back. Fried chicken, ribs, prime rib … the meals got our mind off the fact that we had no water pressure and had to walk 15 flights of stairs back to our apartment.
Since the hurricane, The Local has revamped their menu and added mouthwatering items like hot, fried cauliflower; hog's head porchetta; and pork chop katsu into the mix. And with a new cocktail menu set to debut this week, you have plenty of reasons to visit. Check out our full feature on The Local next week.
NaiYaRa
No matter what day you visit, there's always a crowd at NaiYaRa. For good reason, too: Chef Bee's Thai street food is awesome. Now's the time to pop in and try his food at a deep discount — Miami Spice has been extended through October.
We tried their $39 Miami Spice dinner menu, and it's all about choices: six appetizers, five entrees and two desserts. If you opt for this deal — and you should — check out the Thai street dumplings and beef jerky for starters and the garlic fish and veggie fried rice for entrees. They all sounded delicious on paper, and everything we tried had the taste to match.