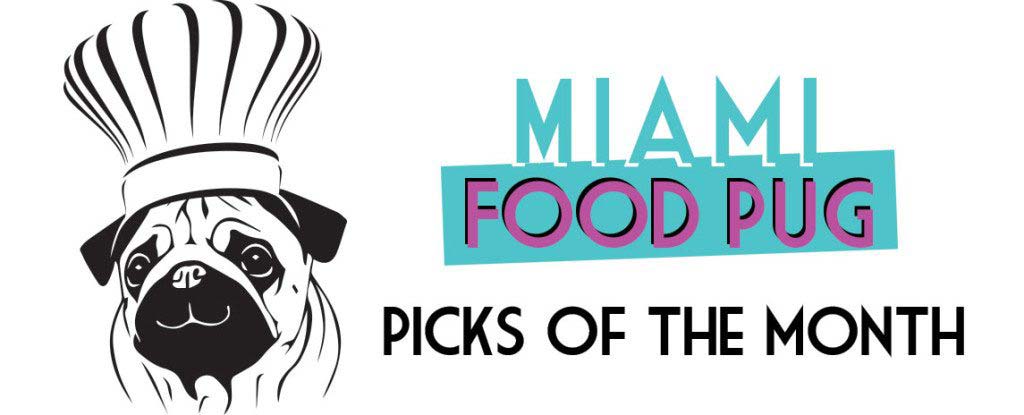 If you haven't noticed, we go out to eat a lot. It's sometimes hard to keep track of the best spots we've visited each month (and week and day). That's why we've decided to put together a monthly list of our top picks. You can expect restaurants both young and old on this list — we're always discovering new spots on our foodie adventures.
Here are our top picks for October 2017.
Proof
When we go out to eat, we eat — and doubly so when there's company involved. Our Proof excursion with @FujiFilmGirl resulted us in eating roughly two-thirds of the menu, including some new items from Chef Justin Flit. Our favorite: the chicken sausage cavatelli that we'd bathe in if we could. And if you still haven't had their grass fed burger, you're missing out on one of the tastiest ones in town.
Ariete
It's not often that we go to Coconut Grove. Parking isn't ideal, and it's kinda far. But when we do make the trek, we know where to get a good meal: Ariete. Chef Michael Beltran made some delectable additions to the menu — grilled oxtail being one of them. The gigantic bowl of meat is as big in flavor as it is in size, and that broth is next level. Make sure to stop in on Tuesdays when you can get Chef Beltran's signature fritas for $2; they're a steal.
BLT Steak
If we were to make a short list of our favorite meals in 2017, BLT Steak would be on it. The famed steakhouse has reopened on South Beach, and it's making an incredible second impression. First of all, two words (or one, depending on how you spell it): POP OVERS! Second of all: TUNA TARTARE! We could easily write every menu item in all caps, and it still wouldn't convey how good of a meal we had. Oh yeah: CREPE SOUFFLÉ. You need to try it.
Macchialina
Full disclosure: The last time we ate at Macchialina, we had just started the blog. It's not that we don't like it — in fact, we love it — but we've been kinda busy. After Hurricane Irma ruined everything, Macchialina decided to expand their $10 Pasta Thursday to all weekdays for the month of October. We seized the opportunity and are pleased to report that the place is still exceptional.
The creamy polenta is so good that you'll find yourself tempted to order a second (or third). And the pastas, whether you get them at $10 or pay full price, are worth every penny. The sleeper hit of our meal: The tiramisu with dulce de leche mouse espresso granita. The thing lasted five seconds before we devoured it.
Etaru
Come for the food and stay for the view at Etaru. The team behind Zuma has opened up this gorgeous Asian eatery in Hallandale Beach. On a beautiful day, you'll be tempted to spend hours just looking out on the water. When it comes to food, opt for the tasting menu — you won't regret it. Expect stellar course after stellar course; we still think about the crispy prawn, the miso black cod and tuna tataki to this day.