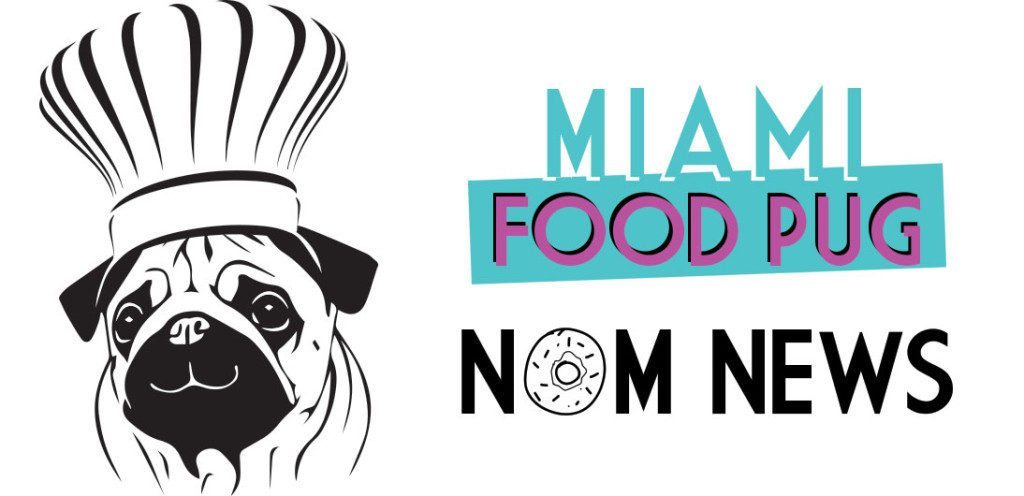 December 22, 2017
Each Friday, we compile South Florida food-related news and events that we couldn't fit on the site earlier in the week, as well as other local news that piques our interest. This will be the last Nom News for 2017. It will return on Friday, January 5.
Here's your weekly dose of nom.
Poke OG Opens at 1-800-LUCKY
New Year's Day Brunch at Pinch
Atton Debuts Sunday Yoga
Watch the Orange Bowl at Bristol's Burgers
Le Chick to Open in Early 2018
VEZA SUR Launches Happy Hour
Chuy's Comes to Doral
Poke OG Opens at 1-800-Lucky
Miami has gotten the most original poke shop yet, hence their name – Poke OG. The California based concept has expanded inside Miami's first Asian food hall, 1-800-Lucky.
Poke OG serves a variety of poke bowls utilizing Hawaiian techniques combined with Asian ingredients. Guests can have the option of building their own bowl while choosing their size according to scoops (3 scoops – $13, 6 scoops – $16), base (white rice, brown rice, zucchini noodles or baby greens), protein, sauce (featuring recipes by Roy Yamaguchi himself) and a wide range of toppings varying from seaweed salad and wasabi to massago and a poached egg.
For those who want a chef driven design signature bowls are available in addition to four vegan bowls. Signature bowls are also available for those who don't want to build their own bowl.
For more information, visit their official website.
New Year's Day Brunch at Pinch
To help with the New Year's Eve hangover, Pinch will be offering a special New Year's Day Brunch on Monday, January 1st. Brunch will be served from 11:30am to 5:30pm, and the restaurant will be closed for dinner.
Reservations can be made by calling 305.631.2018.
Atton Debuts Sunday Yoga
Inhale all of the good to come in 2018, and exhale the not-so-good from 2017 on the morning of New Years Eve at Atton Brickell Miami's new free activation, Sunday Yoga.
The hour-long class is open to hotel guests and locals alike and will follow a "sivananda" yoga style which focuses on preserving the health and wellness of the practitioner. Free granola bars and power smoothies made with local fruits and natural sources will be provided as well. BYOM (but, we'll have back up mats available first come first served just in case)!
With stunning Biscayne Bay views surrounding you and a picturesque infinity pool in front of you, the rooftop class is the perfect place to find your 'om' as you say goodbye to 2017. Stop by the first class on Dec. 31st at 9:30am or any Sunday thereafter. Even stay after for a dip!
Watch the Orange Bowl at Bristol's Burgers
Need a place to watch the Miami Hurricanes in this year's Orange Bowl? Head to Bristol's Burgers for waterfront views, a complimentary full arcade, giant games outside, bomb food and the following specials:
$25 Bucket of Beers (cans)
$30 Bucket of Beers (bottles)
$20 Party Platter of Food: wings, tater tots, Hollywood Fries and sliders
Smack between Miami and Fort Lauderdale, the old school styled burger joint is lined with flat screens so you have a clear view from every angle.
Le Chick to Open in Early 2018
Le Chick Rotisserie (pronounced Le Chic), Wynwood's first rotisserie-themed restaurant, will officially be opening its doors to the public in early-2018. Inspired by Rotisserie Amsterdam, a Dutch hotspot made famous by its rotisserie chicken, burgers and a cocktail bar, Le Chick will be a destination for cocktails, comfort food, and of course Rotisserie chicken served in a welcoming atmosphere.
Newcomer and Executive Chef Victoria Delloca, who got her culinary start in the kitchen at Vail, Colorado favorite Sweet Basil, before moving to Miami and joining the team at BB Bistro, will lead Le Chick's culinary program. The menu will feature comfort foods with a modern twist. Appetizers will include Fried Chicken, Slow Roasted Baby Back Ribs, and fries served four ways – Truffle Fries, Sweet Potato Fries, French Fries and Load Cheese Fries.
The mains on offer will range from Rotisserie Chicken (full and half sizes will be available) to burgers and sandwiches, including the Monthly Special – a dynamic burger experiment. Indulgent desserts will include the restaurant's signature Goodie Jar, Banoffee Pie and Smoked Apple Tart. A special late-night menu will also be available after 12PM.
José 'YeYe' Ortega, who recently won Best Bubbly Cocktail at the IBA World Cocktail Championships this year in Copenhagen and is known throughout Puerto Rico as one of the best bartenders on the island, will create and oversee the bar program.
VEZA SUR Launches Happy Hour
VEZA SUR Brewing Co. – Wynwood's newest watering hole – has just launched the happiest of Happy Hours. Offering Miami locals a welcoming hangout spot where they can enjoy quality craft beers in a fun and low-key atmosphere, VEZA SUR will be hosting a 'Locals Night' every Tuesday from 8PM until close, with $3 beers; and Tuesday – Friday from 4-7PM, Chopps are 1/2 off and sold for $2. The brewery will also be hosting Parrillada Sundays, where guests are invited to enjoy bottomless Michelada's from 3-6PM for $15.
Chuy's Comes to Doral
Chuy's, one of the most beloved Tex-Mex restaurant concepts is opening its first South Florida location in Doral in February 2018. Originally slated for January, the opening will mark the 9th Florida location and 91st restaurant overall for the established brand, which opened its first restaurant in Austin, Texas 35 years ago.
Chuy's marries traditional Tex-Mex, made-from-scratch cuisine and a playful lineup of cocktails with an eccentric dining room design offering a flavorful and whimsical culinary experience. Chuy's restaurants are notable for their fresh ingredients and quirky design – and the stories behind it all.
The menu offers an explosion of flavors, featuring authentic dishes crafted with hand-rolled tortillas made fresh all day on a traditional comal in the dining room. The recipes come from New Mexico, the Rio Grande Valley, Mexican border towns, South Texas, Austin, and beyond.
Popular items include truly Authentic dishes such as Enchiladas rolled by hand and Stuffed Chile Rellenos, complemented by signature homemade sauces, ranging from the mild Tomatillo Sauce to the spicy Hatch Green Chile sauce. Playful, must-try Signature plates include the Chicka-Chicka-Boom-Boom Enchiladas and Chuy's Famous Big As Yo' Face Burritos. The size of the burrito is guaranteed!
Sure to become a go-to destination to wind down after work, the one-of-a-kind Happy Hour at Chuy's will be offered Monday through Friday from 4PM to 7PM – featuring a variety a drink specials including scratch-made margaritas with fresh-squeezed lime juice and hand shaken Texas martinis.
Along with the selection of affordable pours, Chuy's will serve up the best Happy Hour deal in town, their famous Fully-Loaded Nacho Car – a free, unlimited, build-your-own nacho station housed in the trunk of a vintage car – is loaded with fresh chips, salsa, queso, beans and ground sirloin.