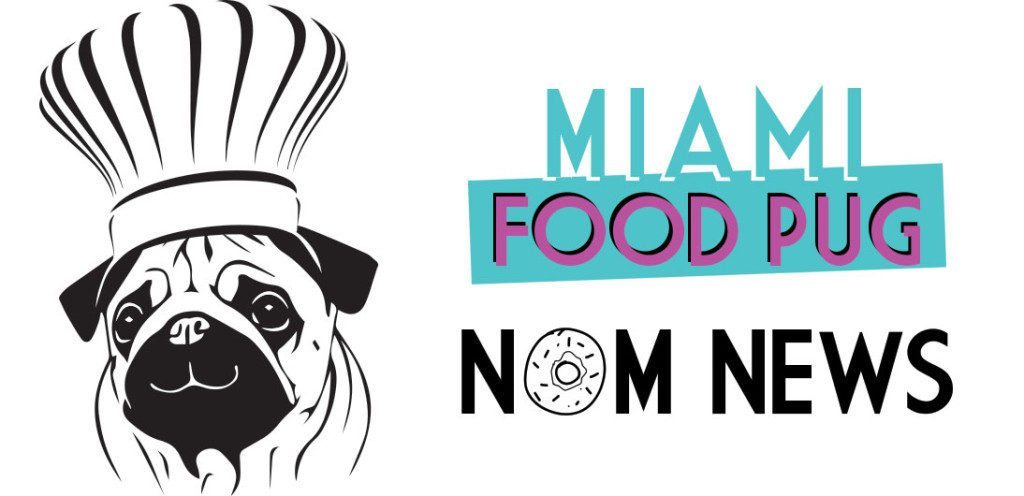 January 12, 2018
Each Friday, we compile South Florida food-related news and events that we couldn't fit on the site earlier in the week, as well as other local news that piques our interest.
Here's your weekly dose of nom.
Saturday Brunch at The Bazaar
Thursday Nights at Blackbird Ordinary
The Naughty Hour at Jezebel
Saffron Supper Club at Wynwood Yard
Pitbull Announces New Restaurant
MLK Weekend at KINGS Doral
Saturday Morning Disco Fever at W Miami
Shake Shack Launches New Chicken Sandwich
The Alley Debuts Weekend Brunch
Pineapples & Pizza at Matador Bar
Now Available: Brunch + Lunch at Soul Tavern
Monkitail Recognized by USA Today
Saturday Brunch at The Bazaar
Experience a Saturday brunch unlike any other with the culinary flair of Chef José Andrés. Begin your brunch with unlimited Nicolas Feuillatte Champagne for $30 or unlimited Krug Grand Cuvee Champagne for only $150.
Enjoy José's Saturday South Beach Brunch ($65 per person) in Blanca and explore one of the following main entrees, in addition to a selection of raw bar, crudos, ceviches and Jamon carving station with pan tomate:
Croissantini – scrambled eggs, smoked salmon, herbed cream cheese
Huevos a la Cubana – fried rice, fresh tomato sauce, bacon, pork belly, banana, huevo frito
"Torrijas" Spanish Toast – caramelized brioche, vanilla custard, cinnamon puffed rice, tamarind reduction, strawberries
Eggs Benedict – Canadian bacon, egg 63, hollandaise, lemon air
FIsh in Papillote – catch of the day, alcaparrado sauce, puffed quinoa
Lomo de Buey con Huevo – hanger steak, fingerling potatoes, sauce Valdeon, huevo frito
Complete your brunch culinary experience with Peanut Butter Foieffles as well as our patisserie pastry table. This new Saturday brunch includes one main entree and everything else listed for $65.
Thursday Nights at Blackbird Ordinary
Brickell's favorite bar and lounge, Blackbird Ordinary, wants to say "THANK YOU!" to all the locals and guests for supporting the lounge. Beginning tomorrow and every Thursday at 10 p.m., locals are encouraged to stop by for #LocalLoveThursdays for complimentary Neopolitan-style, heart-shaped pizza from local musician/pizza connoisseur Lone Wolf of Wolfdown Pizza with the purchase of any cocktail/beer/wine at the bar. Pizza is available to guests while supplies last.
The Naughty Hour at Jezebel
Why limit happy to just one hour? On Friday, January 26th, Jezebel Bar + Kitchen is partnering up with staple Miami food blogger, The Naughty Fork, to present The Naughty Hour with three full hours of the naughtiest food and drink specials. Welcoming in all foodies and scenesters alike, from 7-10pm Jezebel will be rolling out a carefully curated menu of bites featuring $4 Mini Lobster Tacos, $6 Crispy Brussel Sprouts, $7 Quesadillas, $9 Flatbread pizzas and $7 Mochi Ice Cream.
In addition, drink specials including $7 draft beer & wine, $10 house cocktails and $35 bubbly bottles will also be offered throughout the evening for guests who want to get their drink on. Jezebel's full food and cocktail menu will also be available. Start your weekend right with not one, not two, but THREE hours of happy hour priced steals on a Friday night!
Saffron Supper Club at Wynwood Yard
The Wynwood Yard teams up with Saffron Supper Club, Miami's roving pop-up dinner club, for a special edition of The Yard's monthly Shabbat dinner series. Enjoy a communal feast under the pergola with dishes that explore the food and culture of the Middle East.
See the full menu and buy tickets on the official Eventbrite page.
Pitbull Announces New Restaurant
Grammy®-award winning artist and international superstar Armando Christian Perez known as Pitbull, aka "Mr. Worldwide," and the creators of globally renowned brand Sugar Factory American Brasserie debut a restaurant, cocktail and nightlife concept, iLov305, where tropical Latin cuisine meets American comfort food.
It is set to open in Summer 2018 inside the Bon Air Hotel on Miami Beach's Ocean Drive. The multifaceted venue, "Where What Happens, Never Happened," will house a main dining space
serving multi-cultural cuisine, three VIP rooms, a private lounge, and four bars featuring
cocktails reflecting Pitbull's energetic and upbeat persona.
Guests at iLov305 can look forward to a diverse, approachable menu created by Chef Bryan
Ogden, highlighting American comfort food and tropical Latin cuisine with Miami flair like Linecaught
Yellowfin seasoned with tomatoes, olive oil, orange juice, avocados, green olive, serrano chilies and served with warm tostadas and gem lettuce hearts; Pork Belly Sliders with grilled egg bread and mashed plantains topped with sour orange sauce; and Black Bean Soup with zesty lime crema and cilantro.
Also on the menu are the 305 Burger, a beef patty with gulf shrimp, charred plantains,
savory bacon, lettuce, chipotle mayo and chimichurri sauce; traditional Cubano Sandwich
layered with roasted pork loin, ham, Swiss cheese, pickles and whole grain mustard; and Rock
Lobster Tail with garlic butter, spinach, chorizo hash and hearts of palm.
Desserts will be curated by Miami-native and Sugar Factory Corporate Pastry Chef, Max Santiago, showcasing classic favorites with a contemporary twist such as Guava Bread Pudding made with queso
blanco and honey topped with coconut ice cream. The menu will include moderately priced
dishes allowing for accessibility to all types of guests.
iLov305 will be located at 1060 Ocean Drive and will be open daily for lunch, dinner and afterhour
dining.
MLK Weekend at KINGS Doral
MLK weekend is soon approaching and KINGS Dining & Entertainment Doral is THE spot to check out this weekend.
On Sunday, guests can turn off their Monday morning alarm and stop by KINGS Doral to enjoy their extended hours until 2 a.m. – offering cocktails, food, bowling, karaoke and more. Locals can also enjoy their day off on Monday with UNLIMITED bowling for only $15.99 a person beginning at 10 p.m. until 2 a.m.
Saturday Morning Disco Fever at W Miami
In partnership with DayBreaker MIA, W Miami will host Saturday Morning Disco Fever, the first ever Saturday morning DayBreaker party on the property's stunning 50th floor rooftop WET Deck on Saturday, January 20th. Starting at 10 a.m., guests will begin their morning with a yoga class, taking in all the breathtaking views of Biscayne Bay. At 11 a.m. disco fever begins! Guests are encouraged to don their favor 70's attire (think: afro wigs and platform shoes) and get funky with a dance party with beats by Dude Skywalker.
Free breakfast bites will be provided by Mantiboa Harvest and GT's Kombucha, in addition to complimentary coffee and healthy juices.
The day doesn't end at 1 p.m., as all Daybreakers will have access to the property's 50th floor WET Deck rooftop and lounge poolside, free of charge, for the remainder of the day.
Shake Shack Launches New Chicken Sandwich
The Griddled Chick'n Club, a griddled all-natural chicken breast with Niman Ranch smoked bacon, lettuce, tomato and buttermilk herb mayo on a potato bun, lands at Shacks nationwide (excluding airports, stadiums and ballparks) on January 26th for a limited time.
The Griddled Chick'n Club is crafted from an all-natural cage-free chicken breast—no hormones or
antibiotics ever— marinated and topped with Niman Ranch applewood-smoked bacon, green leaf
lettuce, Roma tomato and Shack-made buttermilk herb mayo on a potato bun.
The Alley Debuts Weekend Brunch
The Alley at The Betsy Hotel, an authentic Italian eatery perched on 14th Place between Collins Avenue and Ocean Drive, will launch its long-awaited brunch service this Saturday, January 13.
The Alley brunch will be hosted every Saturday & Sunday from 11:30 a.m. to 4 p.m. Signature brunch dishes will include a variety of options from authentic Italian offerings to newly envisioned plates that will have guests returning again and again. Guests will savor fan-favorites like:
– Eggs All'amatriciana with crostino, pancetta, pomodoro sauce and filone
– Everything Bagel Pizza with smoked wild salmon, whipped cream cheese, watercress and capers
– Rigatoni Carbonara with cage free egg, bacon, English peas and pecorino
– Panetone French Toast with bourbon-fig compote and toasted almonds
Guests will additionally have the option to order from the lunch menu, or choose a variety of items from both. No reservations are necessary.
Photo provided by Dylan Reich.
Pineapples & Pizza at Matador Bar
Pineapples & Pizza, the delicious monthly series at Matador Bar, is returning on Thursday, January 18. The event offers a rotating off-menu pizza paired with a boozy Pineapple cocktail to provide a savory experience every month. Guests are invited to bring a friend, share a pizza, sip a cocktail (or a few) and jam to live music by J.M. and The Sweets from 9 p.m. until 11 p.m. This month, guests may indulge in the Fresh Ricotta & Broccoli Rabe Pizza topped with Spicy Chorizo as they sip The Pineapple cocktail.
Groove the night away with the soulful South Florida band, J.M. and The Sweets, nicknamed the Best Unknown Bank by the Miami New Times.
Matador Bar is located inside The Miami Beach EDITION, at 2901 Collins Avenue, Miami Beach.
Now Available: Brunch + Lunch at Soul Tavern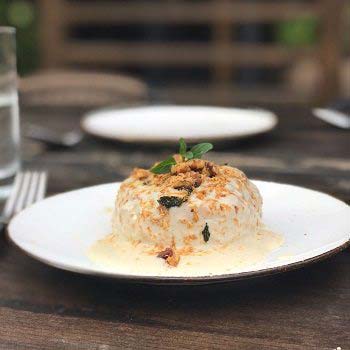 Soul Tavern is now serving lunch every Tuesday through Friday from noon to 3 p.m. Soul Tavern is also now serving Saturday brunch beginning January 13th from 11 a.m. to 3 p.m. For more information, visit their official website.
Monkitail Recognized by USA Today 
The Diplomat Beach Resort is pleased to announce that its new highly-acclaimed restaurant Monkitail, has won the top spot for Best New Restaurant of 2017 by USA Today.
Celebrity chef and restaurateur Michael Schulson, brought his modern Japanese fare to Hollywood, Florida this past spring 2017 with the opening of his seventh restaurant, Monkitail. His menu is a contemporary take on the classic izakaya, featuring sharable small plates and sushi. Tucked away beyond the main dining room is Nokku, a discreet cocktail lounge with four private rooms, each having full karaoke capabilities.
A panel of experts partnered with USA Today's 10Best editors to pick the initial 20 nominees, and the top 10 winners were determined by popular vote. Experts Marla Cimini (USA TODAY), Eric Grossman, Gerrish Lopez and Christopher Parr (Pursuitist) were chosen based on their knowledge and experience of the American food scene. Over the past four weeks, USA Today's readers have been voting for their favorite new restaurants. The other nine notable restaurants awarded in this category are as follows:
Monkitail – Diplomat Beach Resort – Hollywood, Fla.
Vicia Restaurant – St. Louis
Signature, Inspired by Chef Andrew Weissman – San Antonio
The Morris – San Francisco
Rooster Soup Company – Philadelphia
Hart's – Brooklyn, N.Y.
P.Y.T. – Los Angeles
Brewery Bhavana – Raleigh, N.C.
Meraki Greek Bistro – Miami
Kemuri Tatsu-ya – Austin
In August 2017, Monkitail was awarded "#1 Best Hotel Restaurant" by the USA Today's readers' choice. They've also been named the "Best New Restaurant of 2017" by the South Florida Sun-Sentinel.