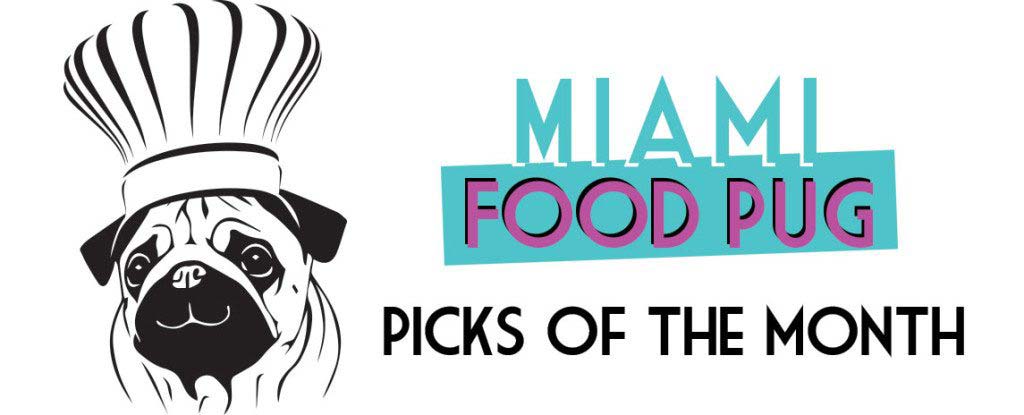 If you haven't noticed, we go out to eat a lot. It's sometimes hard to keep track of the best spots we've visited each month (and week and day). That's why we've decided to put together a monthly list of our top picks. You can expect restaurants both young and old on this list — we're always discovering new spots on our foodie adventures.
Here are our top picks for January 2018.
Sardinia Enoteca Ristorante
Italian spots are a dime a dozen in Miami, but there's nothing quite like a neighborhood joint. Sardinia Enoteca Ristorante, which has withstood the test of time in Sunset Harbour, continues to draw locals and visitors with its sumptuous pasta selections like bucatini and  goat cheese ravioli. We love that pastas are available in both half and full portions; sometimes, we just don't want all those calories.
After our experience there, we have no doubt as to why they've been around so long: The attentive service and consistent quality are hard to beat.
Amelia's 1931
We have our favorite areas and tend to stick to them: Coral Gables, Brickell, Wynwood and Miami Beach. West Kendall hasn't really had the same appeal to us — until now. Chef Eileen Andrade (Finka Table & Tap) has opened a new Cuban diner that's a home away from home.
You can't help but feel like family when you walk into Amelia's 1931 and grab a seat at the counter. Check out our full review to see why you'll leave with a full belly and a happy heart.
Wabi Sabi by Shuji
When Hurricane Irma shut down Dashi at River Yacht Club, we were bummed. The Asian eatery served up one of our favorite meals of 2017, and we continue to think fondly of the soba noodles and other creations by Chef Shuji Hiyakawa.
Thankfully, we didn't have to wait too long after the closure to enjoy his food again. He's back in business,  this time with a more casual concept: Wabi Sabi by Shuji. Chef's signature bowls are stuffed with proteins like tuna and crab, and each dish is a masterpiece — everything looks and tastes yummy. Make sure to get some mochi with your order for a cool, sweet treat.
The Bazaar by José Andrés
Who says brunch only has to be on Sundays? The Bazaar by Jose Andres recently debuted Saturday brunch, and its a doozy: $65 gets you access to a lavish spread of crudos, ceviches and other delicious bites plus a main entree like Spanish "French toast" or The Bazaar's succulent take on steak and eggs. All-you-can-drink options are also available for an additional cost.
Trust us: This is one brunch worth splurging for.