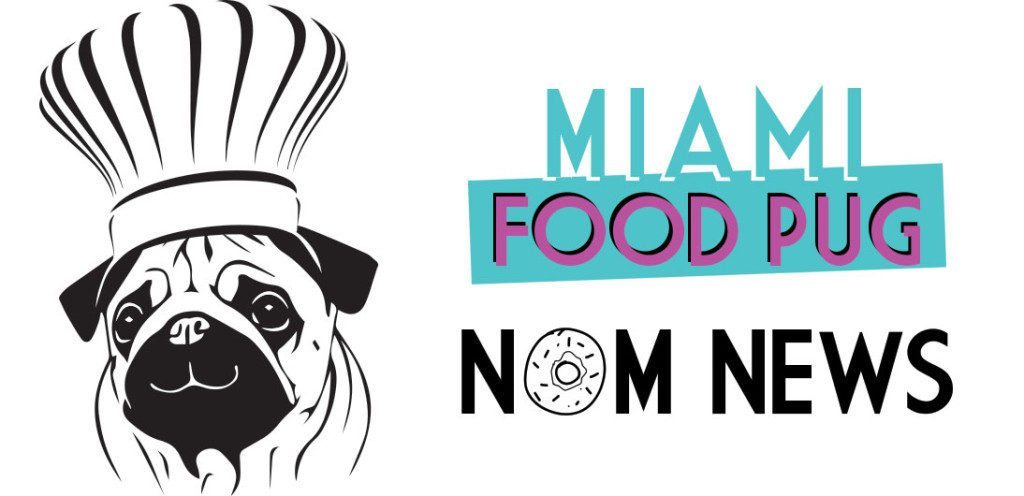 February 2, 2018
Each Friday, we compile South Florida food-related news and events that we couldn't fit on the site earlier in the week, as well as other local news that piques our interest. Want to be included in next week's roundup? Shoot us an email at bark@miamifoodpug.com.
Here's your weekly dose of nom.
Karaoke Night at Blackbird Ordinary
Joe & The Juice Seeks Miami's Next Great Artist
Now Open: Lona Cocina y Tequileria
MOD Pizza to Open in Coral Springs
Sweet Liberty Hosts 'Ladies of Liberty' Brunch
Bazaar Mar Launches Truffle Tasting Menu
Council Oak Introduces New Menu
Habitat Unveils Bottomless Brunch
Karaoke Night at Blackbird Ordinary
Just in time for Valentine's Day, notorious Brickell bar, Blackbird Ordinary, is calling all locals and visitors alike to join them center stage on Wednesdays for an all-new Karaoke Night, starting February 7th! With a wide selection of songs to choose from, $5 Jagermeister shots, $7 Jagar Bombs and $7 pizzas from local artist Lone Wolf of Wolfdown Pizza, guests will be feeling ready to let out their inner superstar. Karaoke Night will take place every Wednesday from 10 p.m. to 2 a.m. Whether you are single or taken, this bar will be your new Wednesday night hotspot!
Joe & The Juice Seeks Miami's Next Great Artist
Joe & The Juice, the well-traveled juice bar and coffee concept with a cult following of urban trendsetters and creative thinkers, today unveiled its #artforjuice social competition to discover and spotlight local up-and-coming artists in celebration of its newest Miami-area location opening in Wynwood in March 2018. The winning artist will have the opportunity to paint an original mural on Joe & The Juice storefront and receive a $5,000 cash prize.
Joe & The Juice will accept and review entries of mural mock-ups that are either submitted via Instagram that tag @joeandthejuice and use #artforjuice or sent to art@joejuice.com from Miami-area residents. Entries must be received by February 9, 2018. The winning artist will be notified the week of February 12, 2018. For official rules, click here.
The Wynwood Joe & The Juice located at 3215 NW 2nd Avenue is the fourth store in Miami and marks the 242nd store opening worldwide.
Now Open: Lona Cocina y Tequileria
Lona – celebrated Mexican chef Pablo Salas' chic new Mexican eatery – officially opened its doors to the public last month. Located on a stunning strip of beachfront real estate, Lona offers Salas' eclectic, soulful Mexican cuisine in a chic, yet funky environment, complete with a gorgeous indoor/outdoor bar, casually elegant interior dining room, a special tequila tasting room and multiple private dining spaces.
A tattoo devotee, Salas' body is a living canvas and the restaurant, a clean slate, the canvas for his culinary creations. The menu is diverse, affordably priced and a definitive step above what passes for "Mexican food" in South Florida. A variety of traditional Mexican offerings such as Tacos and Enchiladas make up a large part of the menu.
Options include authentic selections including Tacos Al Pastor – spit roasted pork, grilled pineapple, salsa verde, cilantro and onions; Tacos de Carnitas topped with onion, cilantro, avocado and salsa cruda; and Chicken Enchiladas Divorciadas, or enchiladas in two sauces – salsa roja and salsa verde – and topped with melted Mexican cheeses, crema and cilantro. Offering something for everyone, Lona has a variety of delectable veggie options featuring Tacos Vegetales made with seasonal, local vegetables and Swiss Chard & Spinach Enchiladas topped with salsa verde, pico de gallo, crema fresca and asadero cheese.
For a sweet finish, guests can indulge in hand-crafted desserts with options including Lona's take on traditional Flan made with coconut custard, passion fruit sorbet and toasted coconut; Tres Leches – sponge cake soaked in a mixture of three milks and topped with fresh mango and whipped cream; and sweet Empanadas – crispy pastry filled with bananas and topped with crema fresca, candied walnuts and coconut ice cream. Azucar Ice Cream Company provides the restaurant with delightful ice cream and sorbet flavor selections such as coconut flan, key lime pie and dulce de leche.
With seating both indoors and outdoors, Lona's bar offers a curated menu of snacks to share, small plates and tacos as well as a selection of agave-centric craft cocktails, freshly-made margaritas (no premade mixes here), and Micheladas, all perfect for the beachfront vibe. For true tequila and mezcal aficionados, premium spirit flights are available. Lona will undoubtedly become a tequila lover's paradise with a bottle menu featuring 270 tequilas and over 100 mezcals.
MOD Pizza to Open in Coral Springs
BBX Capital announced today that the grand opening of its second South Florida MOD Pizza (MOD) will take place at its new store in Coral Springs (located at 2702 N. University Drive in The Walk) on Tuesday, February 6 at 12 p.m.
In celebration of the store's grand opening, MOD will be offering a free artisan-style pizza to the first 52 guests that attend. After that, 100 percent of all pizza sales on opening day will be donated to the Coral Springs Museum of Art, whose mission is to create a stimulating and enjoyable educational visual arts experience for the South Florida community exhibiting diverse Florida, national and international artists.
MOD's individual, artisan-style pizzas are made on demand, using fresh-pressed dough and signature sauces. Customers create their own pizzas and salads, using any combination of over 30 featured toppings, or they can choose from a menu of MOD classics. The price always remains the same – $7.97 – regardless of the number of toppings.
Pizzas are hand-cooked in an 800-degree oven in just minutes and salads are individually hand-tossed for each customer. The menu is rounded out with handspun milkshakes, house-made lemonades and iced teas, and local craft beers and wine.
The 3,000-square foot Coral Springs store will include an outdoor patio, original artwork and hand painted mural by Coral Springs local artist Jay Bellichi, known as "Remote," along with MOD's signature "Wall of Fame," a photo collage that pays homage to the local community and people from the MOD journey. Hours of operation will be Monday through Sunday from 10:30am to 10:00pm.
Sweet Liberty Hosts 'Ladies of Liberty' Brunch
On February 24th, Sweet Liberty Drinks & Supply Co., will be teaming up with the "Ladies of Liberty," James Beard Award Winning Chef Michelle Bernstein, Top Chef Alumni Lindsay Autry, and mastermind Pastry Chef Hedy Goldsmith, to host the ultimate brunch event of the season.
For ONE day only, these female culinary powerhouses will take over Sweet Liberty's kitchen and partner with Sweet Liberty's beloved resident and guest bartenders to curate a 4-course food and cocktail pairing brunch menu.
To start, guests will be greeted with a welcome cocktail and oysters on the half shell. Then, Michelle Bernstein, one of the most influential and iconic chefs in South Florida, Bernstein's protégé and southern darling Chef Lindsay Autry, and Hedy Goldsmith, the pastry chef who sweetened Miami's culinary scene with her signature retro-modern treats at Michael's Genuine Food & Drink will be providing first and second courses featuring a family-style savory and sweet brunch feast.
Just when you thought things couldn't get any sweeter ~ pun intended ~ Goldsmith will finish off brunch treating guests to some of her nostalgia-inducing cookies.
Each course will be paired with cocktails helmed by Sweet Liberty Bartenders Sol Saa, Tatiana Moreno, Sarah Lawrence and special guest bartender Jenn Kalil. All locals and visitors alike are invited to partake in this one-of-a-kind dining experience beginning at 11:30am. *One seating only. Seating is family style, including bar seats, and first come first served.
Tickets are available for $100 and can be purchased here. Seating is limited so don't miss out on this grand gourmet occasion!
Bazaar Mar Launches Truffle Tasting Menu
Truffle enthusiasts, you're in luck. For the entire month of February, prepare for the ultimate treat for your senses at Bazaar Mar by José Andrés by indulging on their limited truffle tasting menu! The dinner menu available at $150/pp features eight special menu items that integrate these flavorful bites in a variety of different preparations.
Dish highlights include José's Asian Taco made with black truffle, Smoked Toro Tartar made with toro tuna, Grilled Hama Hama Oysters topped with smoked butter and truffle shavings, and Sea Urchin Coca topped with shaved Périgord Truffles. Menu items subject to change. But that's not all! Guests can also get in on the fun(gus) with Bazaar Mar's specialty truffle cocktails available all month logn.
The truffle menu will be available during regular dinner hours. Reservations are highly recommended.
Boozy Brunch at Lobster Bar Sea Grille
Join Miami Food Porn for an unforgettable boozy brunch experience at Lobster Bar Sea Grille Miami Beach. On Sunday Feb. 11 a 12:30 p.m., enjoy a three-course brunch (think lobster avocado toast, steak & eggs and pastries galore), plus bottomless bubbles courtesy of Zardetto and craft cocktails thanks to Simple Vodka. The all-inclusive brunch costs $59 per person and includes tip and tax.
To purchase tickets, visit the official Eventbrite page.
Council Oak Introduces New Menu
Council Oak Steaks & Seafood, a celebrated South Florida steakhouse in the heart of Broward County, has introduced new menu offerings for 2018. Located at Seminole Hard Rock Hotel & Casino – Hollywood, the signature steakhouse is best known for its dry-aged cuts and wagyu beef, fresh seafood from local waters and extensive, award-winning wine list. With an eye on seasonality, the restaurant's new menu selections focus on what's in season, rendering unique culinary creations that are fresh and delicious.
New appetizers include an American Wagyu Carpaccio with black peppercorn and champagne vinaigrette, grated manchego cheese and smoked Maldon salt; and a tender Mediterranean-inspired Spanish Octopus with grilled artichoke, hearts of palm and romesco.
A refreshing update to the Chopped Salad features romaine, red onion, grilled corn, bacon, blue cheese, dried cranberries, candied walnuts and a creamy balsamic dressing. Signature favorites remain on the menu including the Wagyu Beef Tartare with capers, quail egg, smoked pepper aioli and lavash crisps; and the Council Oak Bacon with a calvados reduction, and frisée and green apple salad.
For those looking to savor a lighter fare, new menu specialties include a Florida Grouper with parsnip purée and baby heirloom tomato salad; and a Skuna Bay Salmon with garlic herb cauliflower rice, butternut squash crème and jicama-fennel slaw. For steak lovers, Council Oak's signature in-house Butcher Shop provides the restaurant with prime cuts and chops that are dry-aged for up to 28 days.
The restaurant's classic cuts remain unchanged and are available to please any palate. Must-have favorites include the 48 oz. Porterhouse, 21 oz. Bone-In New York Strip and certified wagyu beef 10 oz. Japanese A4 Kumamoto Prefecture. No traditional steakhouse experience would be complete without indulgent accompaniments and Council Oak has that in spades. Options include Creamed Corn & Bacon, Lobster Mac & Cheese, Garlic Mashed Potatoes and the new, indulgent Duck Fat Hash Browns.
Habitat Unveils Bottomless Brunch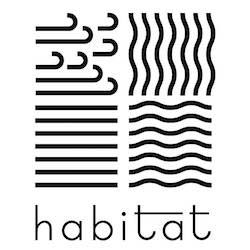 James Beard Award nominated Chef José Mendín, founder and partner of Food Comma Hospitality Group (FCHG), recently opened his ambitious new concept Habitat at 1 Hotel South Beach. Now, the Miami Beach hotspot is kicking off the year with its newest addition – bottomless brunch.
Available every Sunday from noon to 4PM, Habitat's brunch excites with extensive offerings that include breakfast favorites, innovative creations and unexpected additions for an experience that will undoubtedly become a South Florida brunch mainstay.
In line with the restaurant's concept, brunch options feature fresh, local ingredients and masterful techniques for an array of options that honor the elements – fire, earth, air and water – and highlights simplicity. Guests are invited to dive into an endless selection of food stations including options from the Sea – Raw Bar with fresh oysters and shrimp; a Ceviche Station offering a selection of fish and sauces; and various selections of Handcrafted Sushi such as Pubbelly Sushi's beloved Yellowtail Roll.
Warm selections – Fire – include made-to-order Omelets with a selection of inventive proteins such as pincho de pollo con aji panca, glazed filet mignon and lemongrass langoustines; Tortilla de Patatas; Chilaquiles; and decadent breakfast favorites such as Waffles and Pancakes.
Guests are encouraged to save room for dessert in order to experience the mouth-watering creations of Corporate Pastry Chef Maria Orantes and Habitat Pastry Chef Patricio Larrera. Inspired offerings include a Cinnabao – a mash-up of a cinnamon roll and a bao bun; a Donuts Bar featuring a rotating selection of handmade donuts; a variety of croissants featuring unexpected fillings such as the Crema Catalana Croissant and Cheesecake Croissant. Additional selections include Danishes, tarts, cookies, and muffins.
For those looking to imbibe as they dine, Habitat features a Bloody Mary and Michelada Bar where guests can create their own bespoke brunch cocktail.