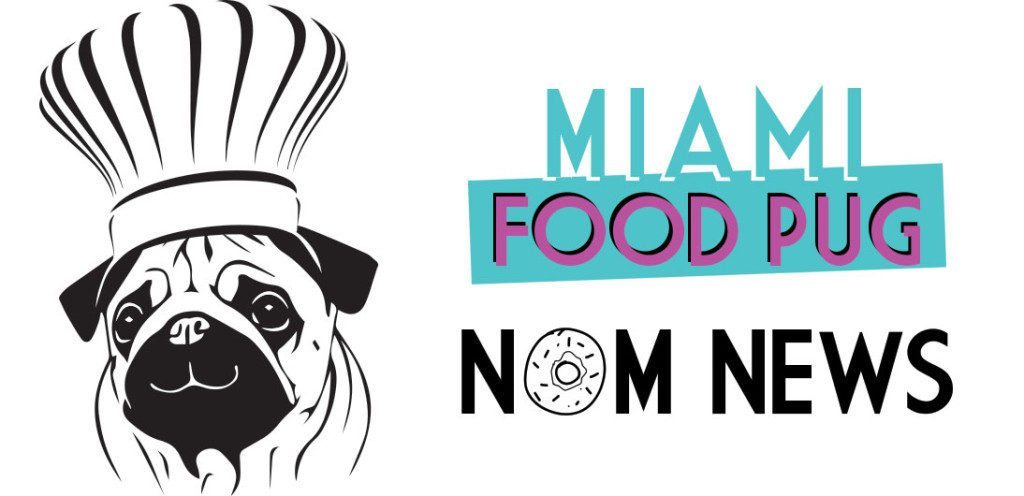 March 16, 2018
Each Friday, we compile South Florida food-related news and events that we couldn't fit on the site earlier in the week, as well as other local news that piques our interest. Want to be included in next week's roundup? Shoot us an email at bark@miamifoodpug.com.
Here's your weekly dose of nom.
Old School Sushi Supper at Dragonfly
Saffron Supper Club at The Betsy
Raw Jūce Launches New Smoothies
Affordable Wine Picks at Publix
New Spring Menu Debuts at Fogo de Chão
Murder Mystery Dinner at Brimstone
New Desserts at Sushi Garage
Old School Sushi Supper at Dragonfly
Fresh Isn't Always Best. That's why Dragonfly Izakaya and Fish Market in Doral is showcasing Chef Masa's skills with this "Old School Sushi Supper" featuring his 2017 SOBE Seafood "Battle Sushi" winning dish, 21-Day Aged Bluefin Otoro. The award-winning dish will be paired side-by-side with it's fresh-catch cousin (so you can taste the difference aging makes for yourself), and joined with seven other house-aged fishes prepared by Chef Masa and his team. They'll cap the meal off with a traditional Japanese Cream Anmitsu (dessert).
This event will be hosted at the sushi bar, and seating is limited to 8 seats per seating — there's only 3 dinners available. Taste the difference that technique and fish aging makes. For tickets, visit the official Eventbrite page.
Saffron Supper Club at The Betsy
The Betsy – South Beach will be hosting the latest installment of Miami's traveling Mediterranean dinner club; the Saffron Supper Club. The dinner will take place on Sunday, March 18 at 6:30pm on The Betsy's Skyline Deck.
The menu, prepared by Executive Chef Danny Ganem, will feature a traditional Israeli steak dinner accompanied by Israeli wines by Recanti Winery. The night will begin with a cocktail hour of passed hors d'oeuvres followed by a sit-down three-course meal featuring a variety of Mediterranean appetizers, entrees, sides and finished off with specialty desserts. Tickets are $65 per person and can be purchased here.
Raw Jūce Launches New Smoothies
Earlier this week, all Raw Jūce locations launched new homemade vegan coconut whipped cream smoothies, including the Blue Steel, the Blue Moon, and the Cinnabomb, each for $12.50. Ingredient highlights include cauliflower, which is great for digestion and is high in fiber and Vitamin C; Blue Majik, which can reduce inflammation and is also a great source of protein and amino acids; and Maca, which can boost your mood and support your immune system
Affordable Wine Picks at Publix
Forget Whole Foods and Trader Joes—Publix is Florida's sweetheart and us Floridians keep it close to our hearts. We keep going back for the Pub Subs but most of all, we love Publix's large wine selection, offering affordable—and delicious—options for the everyday drinker.
With over 4,000 wines to choose from, the Publix wine rack can be overwhelming—but for those looking for the best affordable picks, Vina San Pedro's Gato Negro stands out. The Chilean varieties cost $4.99 all without sacrificing the wine's quality and flavor. They also serve as perfect pairings for those shopping for their weeknight dinner plans.
Below are three tasty wine recommendations:
Gato Negro Sauvignon Blanc 2017:
Central Valley – Chile
Light and fresh with citric notes of pineapple, mango and soft herbal notes, the Sauvignon Blanc makes for a great addition to shellfish and vegetable entrees.
Gato Negro Pinot Noir 2017:
Central Valley – Chile
For those looking for the perfect pairing for pasta, cheese or game birds, the Pinot Noir pairs perfectly with aromas of ripe cherry and raspberry.
Gato Negro Cabernet Sauvignon 2017:
Central Valley – Chile
Lending itself to the to the ripe fruits of the Central Valley, intense red fruits meld perfectly with vanilla and chocolate notes. Publix-goers would be hard-pressed to choose a different wine for beef or lamb.
New Spring Menu Debuts at Fogo de Chão
The internationally-renowned steakhouse from Brazil, Fogo de Chão, is launching a light and refreshing seasonal menu that features nutritious recipes and bright cocktails sure to put everyone in the mood for warmer weather. From a nutritious gluten-free salad and vegetarian soup to Brazilian-inspired beverages, new spring selections are now available at all Fogo locations nationwide for a limited time.
A selection of Fogo's new seasonal items include:
Ancient Grain Salad – This gluten-free recipe features a powerhouse of superfoods, including quinoa, chia seeds, toasted kasha and wild rice with diced apples, pomegranate and oranges all tossed in a house-made citrus vinaigrette.
Asparagus and Spring Pea Salad – Fresh asparagus, spring peas and arugula are tossed with goat cheese, lemon zest and herb vinaigrette and then topped with fresh cracked pepper for a refreshing bite.
Sweet Pea and Asparagus Soup – This vibrant vegetarian soup is made with sweet spring peas, asparagus and a blend of parmesan, cream and fresh ground black pepper.
Smoke & Honey – Monkey Shoulder Whisky and peaty Glenmorangie Original are combined with honeyed ginger and lemon for a smoky take on a classic sour.
Guava Do Sul – Belvedere Vodka is shaken with guava puree and fresh lemon, then topped with La Marca Prosecco to create a crisp and sparkling cocktail.
Andean Punch – Fresh strawberries are muddled with guava and mint, then topped with sparkling soda for a refreshing non-alcoholic treat.
Murder Mystery Dinner at Brimstone
Have you ever wanted to solve a murder mystery? Now you have the chance to do just so at The Dinner Detective event at Brimstone Woodfire Grill in Pembroke Pines on March 25th from 5pm-8pm. Guests will participate in solving a crime while enjoying a fantastic 3-course dinner paired with a glass of wine or beer. The person who solves the crime will receive a gift card to Brimstone Restaurant Group.
Sounds like you want to join? Tickets to the event are $100 per person. Availability is limited, call Brimstone Woodfire Grill at (954) 430-2333 to reserve your spot now! For more information, check out www.thedinnerdetective.com.
New Desserts at Sushi Garage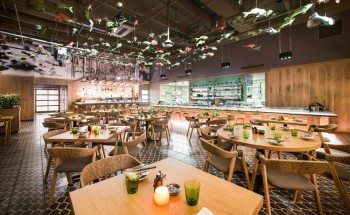 Sushi Garage is getting a headstart with the Spring season by packing new flavors to the dessert menu. Available every night for dinner for a limited time only, Executive Pastry Chef Gregory Gourreau introduces two new desserts that combine light, refreshing citrus flavors. Dessert specials include the Lava Chocolate Tart and Coconut Tapioca, both served with a side of sorbet to cleanse the palate. Chef Gourreau enjoys incorporating citrus flavors to balance the overall base of the dessert like saduchi orange and hibiscus pineapple. The desserts are available a la carte for $9 each.