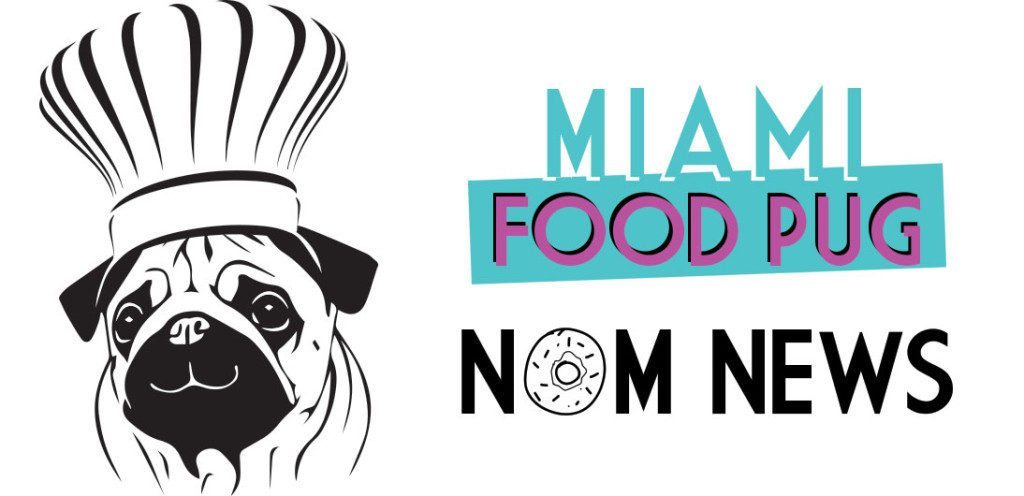 March 2, 2018
Each Friday, we compile South Florida food-related news and events that we couldn't fit on the site earlier in the week, as well as other local news that piques our interest. Want to be included in next week's roundup? Shoot us an email at bark@miamifoodpug.com.
Here's your weekly dose of nom.
Miami Gras at Concrete Beach Brewery
Macchialina to Host Pasta Tournament
Angler's South Beach Welcomes 2 New Concepts
305 Day at The Betsy
Plant Announces Next Guest Chef Dinner
Pincho Factory Opens in Sunrise
Lettuce Laugh Returns to Farmer's Table
Gusto RistoBar: Now Open in Downtown Doral
Lyft Teams Up With Seated
Atton Brickell Hosts Art, Wine and Jazz Night
Duffy's Launches March Madness Promo
Miami Gras at Concrete Beach Brewery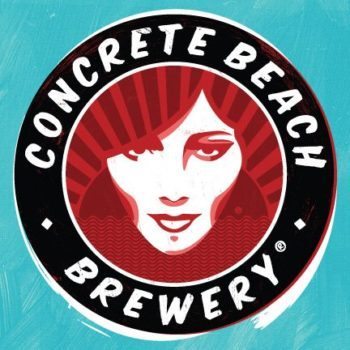 Get ready to don those feathered costumes, beautiful beads and dancing shoes, because Concrete Beach Brewery is gearing up for their second annual Miami Gras block party on March 3rd, in the heart of Wynwood.
The celebration merges Carnaval, Mardi Gras and the Miami spirit, with New Orleans-style Bad Apples Brass Band, neighboring restaurants serving up Miami-infused and bayou-themed bites, Carnaval-style percussion performers Bateria Unidos de Miami Drum Ensemble, music by ArtOfficial and Tamboka and the 2018 limited release of Concrete Beach Brewery's French-style saison, Miami Gras.
Miami Gras is brewed with juniper berries and orange-blossom honey, inspired by the rich heritage of New Orleans, creative cocktails of Bourbon Street and blend of cultures celebrated during Carnaval. Miami Gras is a dry, yet fruity ale with notes of pepper, citrus and spice. It's a beer brewed for celebration, pairing perfectly with feathered costumes, sparkly beads and beating the Miami heat.
A portion of the event's proceeds will benefit The Rhythm Foundation, a non-profit organization that benefits the promotion of international artists in the Miami area.
Macchialina to Host Pasta Tournament
With March Madness 2018 right around the corner, what better way to celebrate the college basketball games than at Miami Beach's slam dunk trattoria, Macchialina. Macchialina and its Brooklyn-based sister restaurant, the Saint Austere, will go head-to-head in their own version of the NCAA's highly-anticipated March Madness tournament, "MacMadness", that will kick off Monday, March 12th.
The pasta-packed event will challenge both restaurants to serve two unique pastas per week of the tournament, both hand-crafted by Macchialina's chef/owner and James Beard Semifinalist, Michael Pirolo. The rules are simple: the pasta with the most orders will advance to the next week, and the last dish standing will hold a permanent spot on both Macchialina's and the Saint Austere's menus.
The winner will be announced Monday, April 2nd.
Angler's South Beach Welcomes 2 New Concepts
This spring, Seawell Fish n' Oyster and Minnow Bar will open as two brand new culinary and beverage destinations bringing coastal American seafare and a reimagined gin house to Miami Beach's vibrant North of Fifth neighborhood. With a two-phase opening bookending the spring season, both concepts will complement the adjacent Kimpton Angler's Hotel South Beach's extensive renovation and reveal of its stunning new interior design, along with its new additional guest rooms and suites on Washington Avenue.
With over a decade of South Florida culinary expertise, executive chef Julian Garriga will lead the culinary program at Seawell Fish n' Oyster with his energetic approach in the kitchen and his appreciation for local flavors. Chef Garriga's menu will highlight tried-and- true classics alongside entrée selections that play with finfish, shellfish and non-seafood items, offering a broad range of flavors that will appeal to all palates. Leading the beverage program at both Seawell and Minnow Bar will be local veteran lead bartender, Chris Resnick.
A complete reimagining of the former 660 at Angler's, Seawell Fish n' Oyster will debut in late spring 2018 serving coastal fare through raw bar, fresh fish and shellfish selections. Balancing between rustic and refined, Seawell will exude sophistication in a relaxed, nautical-designed dining room. Organic elements such as nautical ropes, soft leathers, and chic lighting will set a warm and easy tone throughout the reimagined space. The original walls and windows will be lined with white linen banquets accompanied by rustic wood dining chairs and maple-top tables.
305 Day at The Betsy
Paying homage to Miami's predominantly Cuban culture, The Alley Ventanita at The Betsy Hotel will be serving up cafecito, croquetas, cafecito gelato and dulce de leche crepes from 3-6pm. Guests looking for a sit-down meal can head to LT Steak & Seafood where there will be special Cuban Molletes for $3.05 each, or The Alley Pizzeria for lunch or dinner where a Cuban Pizzetta will be available for one day only, priced at $10.
Plant Announces Next Guest Chef Dinner
On Wednesday, March 7, Chef Santiago Gomez (Cantina La Veinte/Tacology) will take part in Plant Miami's guest chef dinner series. The plant-based dinner begins at 7 p.m. and will treat guests to six courses of Mexican flavors. To purchase your tickets visit the official event site.
Pincho Factory Opens in Sunrise
Pincho Factory has made its mark as Miami's homegrown, fast casual success story. Now, with several locations throughout South Florida, the concept is laying the groundwork for further expansion with the opening of Pincho Factory Sunrise.
To celebrate the brand's tenth opening, there will be an invitation-only Ribbon Cutting Ceremony on Thursday, March 8 at 10:30AM officiated by the City of Sunrise Mayor Michael J. Ryan. All those who walk through the door from 11AM to 2PM will receive a free Pincho Burger as a welcome. In partnership with Arc Broward, a portion of the day's proceeds will support the organization; its mission, to transform the community by providing opportunities for people with disabilities and other life challenges to realize their full potential.
Pincho Factory's newest location will be home to its signature menu of unique burgers and kebabs including the Pincho Burger, Tostón Burger, Tostones, Classic Fries and Sweet Potato Tater Tots. Menu highlights include Hot Dogs, Pincho Entrees, Chicken Sandwiches, the popular "Chalkboard Special" – serving a creative specialty item which changes monthly – and their signature craft brew the 627 Ale.
Lettuce Laugh Returns to Farmer's Table
Farmer's Table is serving up laughs tableside for their comedy series, Lettuce Laugh. Hosted by local comedian, Jen Hellman, the comedy night will feature headliner Sean Grant, who was named Funniest College Kid by "Jimmy Kimmel Live!" and is nationally known for his appearances on TBS's "Meet the Browns" and IFC's "Maron." The show will take place in The Oak Room, Farmer's Table's private event space.
The ticket price includes admission to the show and a dinner buffet with a soft drink. Alcohol can be purchased separately at the bar. Buffet items include a variety of chips and dip, salads, wraps, sandwiches and wings.
Admission is $35 and tickets can be purchased online or at the door. To purchase tickets, visit https://www.eventbrite.com/e/sean-grant-headlines-lettuce-laugh-at-farmers-table-tickets-43565858656.
Gusto RistoBar: Now Open in Doral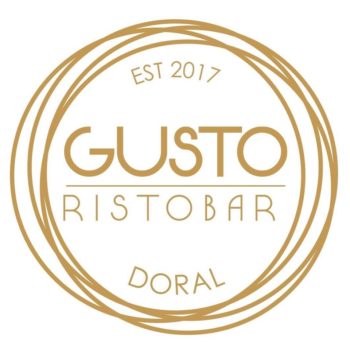 Gusto RistoBar, a neighborhood Italian restaurant and bar, is now open in The Shops at Downtown Doral. Combining the best of traditional Italian cuisine with Latin flavors, Gusto RistoBar offers an inviting ambiance for locals and visitors to indulge in pastas, rustic pizzas, main entrées and an international selection of wines.
The name of the restaurant translates to its core value, taste, and describes its focus on both cuisine and libations. Equipped with a casual but polished indoor and outdoor dining space, an intimate private dining room and a large wrap-around bar, guests will find a warm atmosphere that complements the savory dishes commonly found in Northern and Southern Italy.
The extensive menu is divided into various sections including antipasti (appetizers), zuppe e insalte (soups and salads), panini e pizza (sandwiches and pizza), pasta e risotti (pasta and risotto) and secondi (entrees).
Traditional dishes like Gnocchi Al Forno made with gorgonzola cheese and Risotto Boscaiola, featuring oyster mushroom, porcini mushroom, Portobello mushrooms and truffle oil will balance the fresh dishes with Latin influences like the Burrata Enguayabada, burrata served with a guava sauce and balsamic reduction. The full bar is highlighted by signature classic cocktails including Negroni, Aperol Spritzer, Mojito and Caipirinha.
Gusto RistoBar is located at 8550 NW 53rd St, Unit B-107, Doral, FL 33166 at The Shops at Downtown Doral and is open daily for lunch and dinner.
Lyft Teams up with Seated
Lyft has kicked off an exclusive partnership with reservation app Seated. Seated is the mobile app that helps you discover the best restaurants in your city and gives you a $10-50 reward from Starbucks or Amazon for every meal booked.
Lyft is now the exclusive rideshare partner of Seated, which means that starting this month, Miamians can earn Lyft credit every time they reserve a meal with Seated.
To celebrate the partnership, Lyft is also rewarding an extra $10 in Lyft credit to anyone who books their first reservation on the Seated app. Miami restaurants currently on seated include: Komodo, Fi'lia, Wynwood Kitchen and Bar and Los Fuegos.
Throughout the partnership, $1MM worth of ride credit will be given within Seated's markets, which includes: Miami, Atlanta, Austin, Boston, Chicago, Washington DC, Denver, Los Angeles, New York, Philadelphia, and San Francisco.
How does it work?
1. Download the Seated App and enter promo code "LYFTxSEATED."
2. Browse and book a restaurant.
3. Enjoy a delicious meal.
4. Choose your Seated reward and enjoy an additional $10 worth of Lyft credit.
Duffy's Launches March Madness Promo
March Madness is here and Duffy's Sports Grill is giving away $1 million, but you have to play. All MVP members who join the March Madness bracket challenge have the chance to win big this year. Not a member? Signing up is easy, just download the Duffy's MVP app and create an account. Each participant will earn points for correct picks, the top three overall in points have the chance to win:
First Place – Big screen TV or $1,000 gift card
Second Place – $250 gift card and a Duffy's swag bag
Third Place – $100 Duffy's gift card
Daily specials during games will include five for $10 Miller Lite and Coors Light buckets, five for $15 Corona and Corona light buckets, and two-for-one drinks all day every day! Visit duffysmvp.com for more information.
Atton Brickell Hosts Art, Wine and Jazz Night
On Thursday, March 8th, starting at 5:30pm, stop into the Atton to enjoy wine and Peruvian bites while listening to live jazz and watching well-known Venezuelan pop artist Fer Sucre paint in real time. During the event, the hotel is offering happy hour until 8 pm with 50 percent off drinks as well as discounted bites.
Bocas Grill Opens in Brickell Corridor
Bocas Grill, the rapidly-expanding restaurant group with five locations across South Florida, announced its expansion to the Brickell corridor. The restaurant will unveil its Latin-American-fusion flavors in an official opening ceremony alongside the Venezuelan-American Chamber of Commerce on February 28th, 2018 starting at 7:30 p.m. The event will include the presence of many local luminaries such as City of Miami Mayor Francis Suarez, who will cut the ribbon to officially open the new location.
Bocas Grill & Bar Brickell is a modern space located within the Nordica apartment building at 2525 SW 3rd Ave, Miami, FL 33129. It features over 4,000 square feet of both indoor and outdoor dining. The restaurant fare includes a wide-ranging array of South American flavors, including ancient beverages such as Chicha, Prime USDA Meat cuts, and famously-loaded arepas.
The venue also features a beautiful wrap-around bar with a full-spirits signature cocktail list, and assortment of global beers and wines.