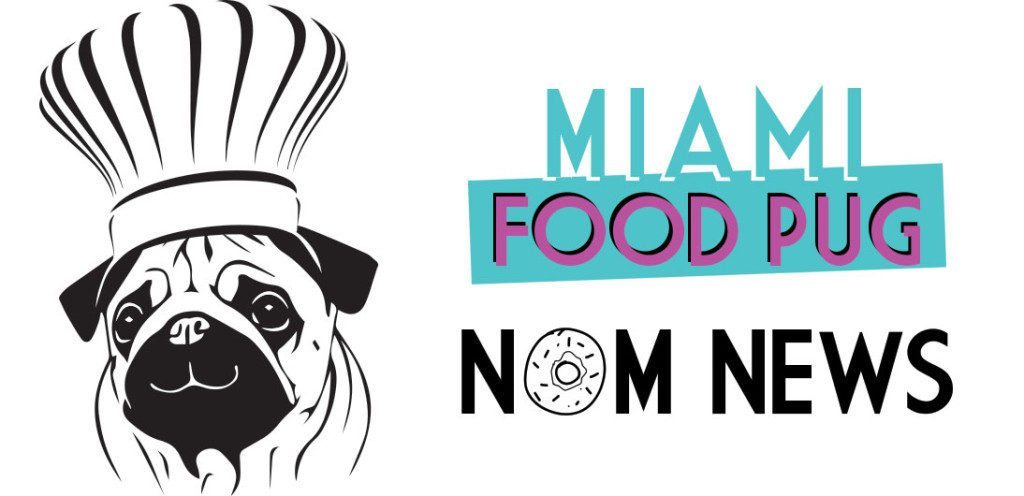 March 9, 2018
Each Friday, we compile South Florida food-related news and events that we couldn't fit on the site earlier in the week, as well as other local news that piques our interest. Want to be included in next week's roundup? Shoot us an email at bark@miamifoodpug.com.
Here's your weekly dose of nom.
Kombrewcha Celebrates Women's History Month
Chuy's Opens in Doral
Le Chick: Now Open in Wynwood
PHENOMENOM Comes to Miami Beach
Habitat Hosts Mendin & Friends
Luxardo Bartenders Competition at Surfcomber
305 Brews Launches Live Music
Pineapples & Pizza at Matador Bar
Zucca Celebrates 1st Anniversary
Big Easy Rolls Out New Menu Items
222 Taco Arrives in North Bay Village
Kombrewcha Celebrates Women's History Month
Join Kombrewcha to celebrate International Women's Day and Women's History Month! Throughout the month of March, the world's first hard kombucha will celebrate female entrepreneurs by partnering with women owned and operated bars and restaurants in New York and Miami to raise awareness for gender equality.
Since purple is the official color of International Women's Day, Kombrewcha will be highlighting their popular purple brew, Royal Ginger Kombrewcha, all month long. With every Royal Ginger bottle, cocktail or draft sold at select Miami and New York venues – including The Wynwood Yard, Root & Bone, Charcoal Garden Bar + Grill, Meadowsweet, 1 Hotel South Beach and The Standard Spa, Miami Beach to name a few – Kombrewcha will donate $1 to CATALYST, the official nonprofit partner for International Women's Day worldwide.
Additionally, CATALYST also helps build better workplaces for women by partnering with companies, diagnosing their barriers, and building inclusive cultures in their work environment.
Chuy's Opens in Doral
Chuy's, one of the most beloved Tex-Mex restaurant concepts, is opening its first South Florida
location in Doral on Tuesday, March 13, 2018. The opening will mark the 9th Florida location and 91st restaurant overall for the established brand, which opened its first restaurant in Austin, Texas 35 years ago.
To celebrate the grand opening of their new location, the restaurant is offering free Chuy's for a year to the first 50 guests in line when they open at 11 a.m. on March 13. For the first four weeks of opening, diners have the chance to discover a lucky Golden Ticket in their silverware with a variety of offers to enjoy including a free appetizer, entrée, tres leches and more.
The menu offers an explosion of flavors, featuring authentic dishes crafted with hand-rolled tortillas made fresh all day on a traditional comal in the dining room. The recipes come from New Mexico, the Rio Grande Valley, Mexican border towns, South Texas, Austin, and beyond.
Popular items include truly Authentic dishes such as Enchiladas rolled by hand and Stuffed Chile Rellenos, complemented by signature homemade sauces, ranging from the mild Tomatillo Sauce to the spicy Hatch Green Chile sauce. Playful, must-try Signature plates include the Chicka-Chicka Boom-Boom Enchiladas and Chuy's Famous Big As Yo' Face Burritos.
Sure to become a go-to destination to wind down after work, the one-of-a-kind Happy Hour at Chuy's will be offered Monday through Friday from 4PM to 7PM – featuring a variety a drink specials including scratch- made margaritas with fresh-squeezed lime juice and hand shaken Texas martinis. Chuy's will serve up the best Happy Hour deal in town, their famous Fully-Loaded Nacho Car; a free build-your-own nacho station housed in the trunk of a vintage car loaded with fresh chips, salsa, queso, beans and ground sirloin.
Le Chick: Now Open in Wynwood
Le Chick (pronounced Le Chic) is officially open in Wynwood. Inspired by Rotisserie Amsterdam, a Dutch hotspot made famous by its rotisserie chicken, burgers and a cocktail bar, Le Chick will be a destination for craft cocktails and elevated comfort food served in a welcoming atmosphere.
Brought to Miami by Co-Founders and Managing Partners Coco Coig and Jorge Sanchez, along with Managing Partner Max Van de Put, Le Chick aims to be the destination of choice for young creative professionals in and around Wynwood who are looking to experience a welcoming casual dining environment paired with great cocktails. The interior of the fast-casual eatery has kept the industrial look and feel of its Dutch counterpart, but added a dash of Miami warmth and flair.
Newcomer and Executive Chef Victoria Delloca, who got her culinary start in the kitchen at Vail, Colorado favorite Sweet Basil, before moving to Miami and joining the team at BB Bistro, will lead Le Chick's culinary program. The menu, which takes inspiration from Le Chick's Amsterdam counterpart will feature comfort foods with a modern twist.
Starters and sides will include Fried Chicken, Onion Rings and fries served five ways – Truffle Fries, Sweet Potato Fries, Turbo Cheese Fries, Hand-Cut French Fries and Roti Potatoes. The mains on offer will range from Rotisserie Chicken (full and half sizes will be available) to BBQ Pork Ribs to burgers including the Monthly Special – a dynamic burger experiment. Indulgent desserts will include the restaurant's signature Chocolate Goodie Jar, Banoffee Pie, Carrot Cake and Smoked Apple Tart.
A special late-night menu will also be available after 12PM, when guests munch on burgers including the Big Double Dirty and Royale With Cheese, sides like Onion Rings and Coleslaw, as well as Carrot Cake.
PHENOMENOM Come to Miami Beach
South Florida-based dessert company, PHENOMENOM, is pleased to announce the opening of its latest storefront, 'PHENOMENOM Cookies,' which is slated to open in Miami Beach this month. The brainchild of 26-year-old owner and visionary, Chuck Woodard, PHENOMENOM Cookies marks the third South Florida location for the brand.
"Once we mastered the nitrogen ice cream process, I introduced cookies to the menu and quickly realized we were onto something special. Our cookies have quickly become a cult favorite and true staple of the brand," quotes PHENOMENOM owner, Chuck Woodard.
PHENOMENOM cookies are made from scratch and baked fresh daily to perfection in-store. The mouthwatering cookies measure six-ounces each, with a distinctly gooey texture, thanks to a homemade secret batter recipe held close to home. Flavor options include classics such as Chocolate Chip and Sugar cookies, plus crowd favorites such as M&M-Oreo and S'mores.
Additional offerings at PHENOMENOM Cookies include a 'milk n' cookie' option, encouraging guests to satisfy their childhood cravings and dunk the mouth-watering cookies right in. An espresso menu offering a variety of coffee creations will also be available, in addition to a grab-and-go fridge of soft drinks.
Featuring 550 square feet of space with walls adorned in colorful geometric patterns, PHENOMENOM Cookies will serve as a lively, grab-and-go dessert destination. The concept will cater to Miami Beach locals, tourists on-the-go, and foodies seeking late-night munchies. With a growing demand for out-of-state shipments, PHENOMENOM has a web store in development, which will soon offer a streamlined cookie shipping service for customers nationwide.
PHENOMENOM Cookies is located at 413 15th Street, Miami Beach, FL 33139.
Habitat Hosts Mendin & Friends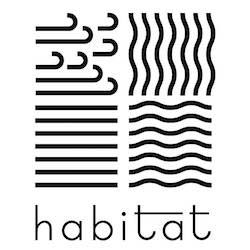 On Wednesday, March 14, guests will be able to join Mendin and Tsumura at a special cocktail reception featuring a welcome drink and an array of passed hors d'oeuvres curated by Mendin. Developed with the community in mind, this approachable reception welcomes visitors and locals alike to sit back, relax and spend time with Mendin and Tsumura in an inviting, laidback setting. Tickets are limited for this soiree and are priced at $50 per person (excluding service charge and tax). The evening will begin at 8PM and will take place at Elements, Habitat's chic, 2nd level cocktail bar and lounge.
Tsumura is widely-regarded as the mastermind who introduced Nikkei cuisine to the world. On Thursday, March 15, Tsumura and Mendin will go into the Habitat kitchen for a special collaborative dinner. The exclusive eight-course event will feature dishes by both chefs as well as combined efforts, all paired with select wines. Seating is limited and tickets are priced at $275 per person (exclusive of tax and service). A brief cocktail reception will begin at 7PM; guests will be seated at 7:30PM sharp.
Tickets for both events can be purchased at https://www.exploretock.com/habitatmb/.
Luxardo Bartenders Competition at Surfcomber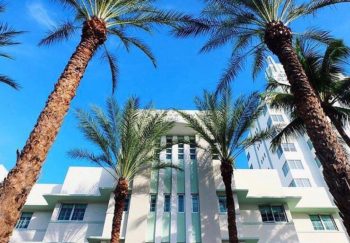 On Monday, March 12th, South Florida's most talented bartenders will gather for this year's Luxardo South Florida Bartenders Competition. The distinguished competition will feature South Florida's most prominent bar talent, mixing their best Luxardo cocktails for a chance to win a trip to the Luxardo Distillery in Torreglia, Italy.
Taking place at The Social Club, the South Beach "daily brunch" restaurant in the heart of Collins Avenue, the spirited event will showcase unique cocktails featuring Luxardo ingredients by twenty of the area's hottest bartenders.
Hosted by famed mixologist and Republic National Distributing Company's own David Ortiz, the competition will feature some of South Florida's best bars and drinking establishments such as Apothecary, W South Beach, Broken Shaker, Death or Glory, Taste at 1 Hotel South Beach, Sweet Liberty, The Social Club, Kimpton Surfcomber Hotel, Area 31, Minnow Bar, Four Seasons Surfside, Four Seasons Brickell, Better Days, The Anderson, Kiki on the River, Beaker & Gray, Dragonfly Izakaya & Fish Market and The Brass Tap Craft Beer Bar, among others.
Starting at 4PM, the evening will kick off with an exclusive welcome cocktail reception featuring light bites expertly crafted by The Social Club's Executive Chef Jeffrey Williams, and a "How to Luxardo" session by Luxardo's own Brand Ambassador Matteo Luxardo, followed by the bartender competition at 6PM. The event will be judged by local media VIPs Eat This! Drink That! Go!'s hosts Jimmy Cefalo and Brenda Bassett, United States Bartenders' Guild Miami president Marita Leonard and the event's special guest, Matteo Luxardo.
305 Brews Launches Live Music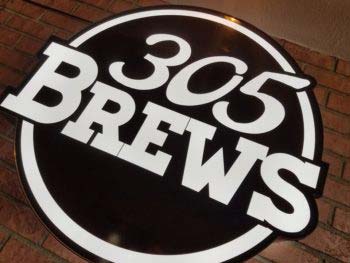 305 Brews has announced the launch of two new live music nights on Fridays and Saturdays. On Fridays, beginning at 8pm 305 Brews will help guests get the weekend started with some Cuban Jazz inspired sounds by Los Havana Knights. On Saturdays, the live music continues as Uma Galera plays on the patio with their Acoustic Dub Sessions beginning at 7pm.
For more information on 305 Brews, call 786-391-0122.
Pineapples & Pizza at Matador Bar
Pineapples & Pizza, the delicious monthly series at Matador Bar, is returning on Thursday, March 15. The event offers a rotating off-menu pizza paired with a boozy Pineapple cocktail to provide a savory experience every month. Guests are invited to bring a friend, share a pizza, sip a cocktail (or a few) and jam to live music by Brika from 9PM until 11PM. This month, guests may indulge in the Kale Pizza topped with Spicy Sausage as they sip the Absolut Elyx Pineapple cocktail for $35.
Dance the night away with the alt-soul, sounds of the South Florida native, Brika, who has performed with the internationally-known DJ Kygo.
Zucca Celebrates 1st Anniversary
STo commemorate its first year of success, ZUCCA has personally invited two Michelin-starred chefs from Italy to prepare an exclusive four-course culinary experience for the senses, featuring tantalizing specialties from Italy's northern region of Piedmont.
Chef Walter Ferretto is recognized for leading the kitchen at Il Cascinalenuovo. Achieving international acclaim, his recipes have been published in popular Italian cookbooks, and he has participated in renowned events, like Turin's 2006 Winter Olympics, and the Piedmont Food Festival in the Delegates Dining Room at New York's United Nations Headquarters.
Having served in kitchens throughout Europe, Latin America and the United States, he incorporates influences from a diverse collection of cuisines. Chef Fulvio Siccardi has perfected his craft in cities across the globe from Madrid to Tokyo and is the recipient of two Michelin stars for his work at Le Clivie di Piobesi and Conti Roero. Siccardi's goal is to deliver the perfect balance between tradition and innovation in each dish he serves. Together, Ferretto and Siccardi will unite their culinary talents to present an unparalleled evening.
Accompanying each course will be an optional wine pairing by Marchesi Antinori-owned Prunotto. For those who cannot attend the exclusive dining experience, both visiting chefs will be preparing a selection of rotating pasta specials – using their own line of artisanal pasta, I Tre Chef – available during lunch the week of March 12.
The price is $85 per person and reservations can be made here.
Big Easy Rolls Out New Items
Take your taste buds on a tour of South Africa at the casual yet sophisticated Big Easy Winebar & Grill, with daring new temptations now available at lunch and dinner. Located at Miami's Brickell City Centre, the restaurant is a premier dining destination offering guests a taste of authentic South African cuisine, featuring prime cuts of meat and seafood fresh from the South Atlantic and Indian oceans.
Updated menu items by Chef Mike McLaurin feature rich, multi-ethnic creations culled from his knowledge of worldly cuisine and wood-fired flavors. New to Tid Bits ($6-$9) is the Big Easy Dip with warm naan, curry veggie dip and peanut green chutney; Sandwiches and Flatbread ($11-$24) features a Pulled Peri-Peri Chicken Sandwich with red cabbage slaw, mozzarella and naan served with fries; and Lobster Flatbread topped with spicy tomato chutney, roasted red peppers, spinach, goat cheese and mozzarella.
Dig in to unique flavors with the Burgers section ($16-$20) with choices like the Mushroom Burger with marinated mushrooms, blue cheese, crispy potato sticks, frisse and horseradish cream; Spicy Truffle Burger with lemon truffle aioli, goat cheese, roasted red pepper, cowboy candy and grilled romaine; and the Impossible Burger™ – a meat lovers' miracle with all the flavor and protein of a beef burger, but made from plants.
Chef's Selections ($24-$42) features McLaurin's favorites like Lobster Ravioli with sautéed spinach and brandy cream sauce; and Pappardelle Pasta with Shrimp – jumbo shrimp marinated in African spices, tossed in a brown butter and wine sauce.
In a rush? Bustling shoppers or time-strapped professionals can enjoy Executive Lunch, available Monday through Friday from 11AM to 3PM. Guest's choose from a selection of entrées with a choice of either a glass of Big Easy wine or dessert.
222 Taco Arrives in North Bay Village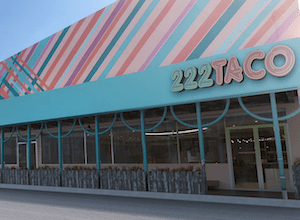 Former COYO Taco founder and visionary, Anna Robbins, announces the opening of her latest venture, 222 TACO, slated to open in North Bay Village. The fresh new concept will bring fast-casual Mexican comfort food, a full-service margarita bar, and music programming to the neighborhood, offering a much needed community food and beverage experience.
With 4,000 square feet of indoor space, plus a 700 square foot patio, the vibe-driven eatery will offer an authentic menu of traditional Mexican fare, along with La Margarita Shop, a full-service bar shaking up a selection of Robbins' signature margaritas. On the menu, guests can expect dishes that stay true to the integrity of the country's flavorful classic cuisine, along with a variety of vegan options. 222 TACO will also feature a 'tiendita' stocked with authentic Mexican novelties, grab-and-go offerings, imported sodas and beers, baked goods, coffee, and paletas, in a variety of flavors.
222 TACO is brought to life through a passion for Mexican cuisine, design, and culture. A California native with discerning taste for all things Mexican, Robbins will play a key role in conceptualizing the food and beverage menus, infusing authentic recipes, imported goods, and a love for Mexican culture into the project.
222 TACO will provide an experience for the community and beyond, offering a warm, family-style destination by day, while transitioning into a lively neighborhood hangout by night. Inspired by a love for the arts, Robbins will tap into her event expertise and company, 222 Worldwide, driving the music programming at 222 TACO. The hip ambiance will feature design elements such as colorful Oaxacan tile, Mexican embroidery, neon signage, and traditional iconography throughout the space.
222 TACO is located at 1624 79th St. Causeway in North Bay Village.