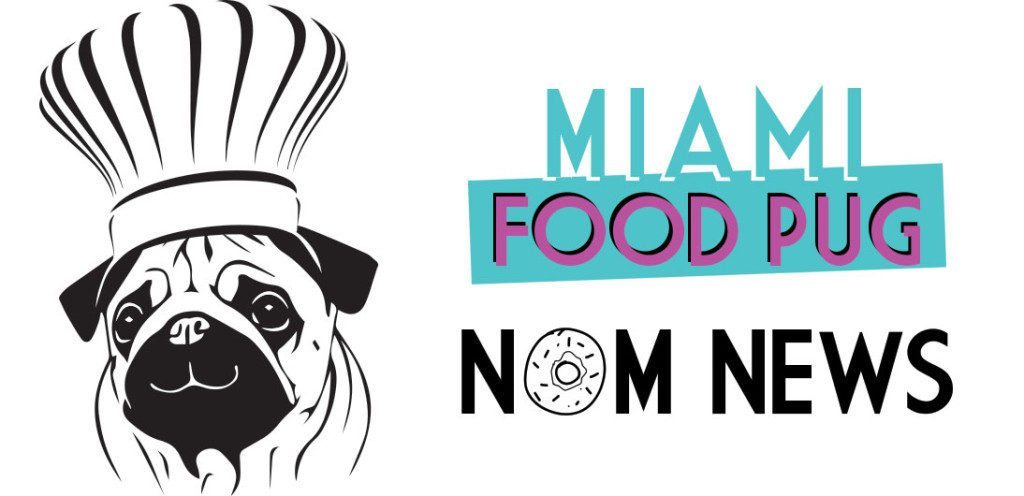 April 6, 2018
Each Friday, we compile South Florida food-related news and events that we couldn't fit on the site earlier in the week, as well as other local news that piques our interest. Want to be included in next week's roundup? Shoot us an email at bark@miamifoodpug.com.
Here's your regular dose of nom. Please note that Nom News will not be published next week. It will resume publication on April 20.
Cielito Teams Up With the Confidante
'Call of the Game Dinner' at Fontainebleau
The Gallery of Amazing Things Hosts 'Cheers to B!'
National Grilled Cheese Day at Ms. Cheezious
New Cocktails at MO Bar + Lounge
KYU + Harpke Farms Present Farm & Fire Dinner
NaiYaRa Launches Sunday Brunch Series
The Alley Debuts Bottomless Brunch
Cielito Teams Up With The Confidante
The Confidante Miami Beach, a playful oceanfront oasis in Miami's mid-beach neighborhood and local artisan popsicle shop Cielito Artisan Pops announce a partnership with a kick-off event taking place on Saturday, April 21, 2018.
In conjunction with The Confidante's popular Backyard Saturdays, the hotel will host a unique pop-up event to debut Cielito's new summer home. This edition of The Confidante's Backyard Saturday showcases a special collaboration with The Confidante F+B team and Cielito co-founder Sindy Posso to create customized cocktail and popsicle pairings.
In addition, the event will consist of a do-it-yourself topping bar where guests can decorate their Cielito pops with treats including sprinkles, marshmallows, almond shavings, gummies and more. Beginning at noon, the afternoon will feature a GLAMSQUAD braid bar, music by resident house DJ Uno Mas, a custom photo booth, pool floats and much more.
Available for the first time, guests will be able to indulge in a Confidante-exclusive Cielito popsicle called "The Confidante Pop" made with two flavors strawberry and coconut topped with white chocolate drizzle and coconut shavings for $7. Cielito Artisan Pops' signature fruit pops, creamy pops and special pops will also be available on Saturday for hotel guests and locals featuring favorites like Coconut, Passion Fruit and Pineapple-Jalapeño. The popsicles will be available daily in The Backyard with prices ranging from $5 to $7.
'Call of the Game Dinner' at Fontainebleau
South Florida is getting ready to turn up the heat for the 12th annual Acordis 'Call of The Game Dinner' on Saturday, April 7, 2018 at Fontainebleau Miami Beach. Hosted by two of the region's leading sports media personalities and longtime Fox Sports Sun HEAT TV broadcasters, Eric Reid and Tony Fiorentino, the fundraiser will benefit two of the most celebrated Florida-based non-profit organizations – Lauren's Kids and Dade Schools Athletic Foundation, while honoring the achievements by some of today's most acclaimed community heroes.
The star-studded dinner will honor and celebrate the work of those behind the scenes who make a difference in the community. Emceed by two-time EMMY Award-winning television reporter and producer Kristen Hewitt, this year's honorees include: nationally renowned football player and actor Joe Namath will receive the Don Shula Sports Legend Award; local humanitarian and sports anchor Jim Berry will receive Sonny Hirsch Excellence in Sports Broadcasting Award; and Constance Collins will be presented the Ted Arison Community Service Award for outstanding work in the community.
For further information, please visit www.reidandfiorentinoevents.com.
The Gallery of Amazing Things Hosts 'Cheers to B!'
Enjoy a night of modern art, inspired antiques, live music, delectable dishes, and creative libations as you B THE DIFFERENCE for those affected by Neurofibromatosis at the Fifth Annual CHEERS TO B!
The evening will kick-off with a cocktail reception where guests have the opportunity to explore the ins and outs of the museum, bid in a silent auction, enjoy bites and strike a pose in an interactive photo experience. The offerings will continue as the evening progresses to a seated buffet dinner, courtesy of Catering the Event with beautiful décor sponsored by The Queens Flowers. The event will culminate with a live auction featuring Auctioneer Extraordinaire, Jim Berz and highlights from past recipients and hosts of B Happy Trips. Surprises are in-store throughout the evening.
General Admission tickets are available for $175/person or reserve a table of ten with a bottle of champagne for $1,750.00. Adults ages 21 – 30 can select a special discounted ticket price of $75/person. The Fifth Annual CHEERS TO B! event is brought to you by the 501(c)(3) non-profit organization B THE DIFFERENCE. All proceeds from this event help support patients, their families, B Happy program and organizations dedicated to researching treatment and finding a cure for Neurofibromatosis (NF).
Purchase your tickets here.
National Grilled Cheese Day at Ms. Cheezious
A cheezy celebration is in order! On Thursday, April 12, Ms. Cheezious will celebrate National Grilled Cheese Day by offering all of their 'Must Have' Grilled Cheese for 50% off all day at both brick and mortar locations (dine in only) and $2 Classic Melts! 'Must Haves' include favorites such as the Mackin' Melt, Short Rib Melt, Southern Fried Chicken and Waffles, Croqueta Monsieur and Crabby Cheese Melt. A total of 17 deliciously cheesy options, all half off, ALL DAY!
New Cocktails at MO Bar + Lounge
A sophisticated cocktail program was introduced four years ago when MO Bar + Lounge first opened its doors at Mandarin Oriental, Miami using traditional and culinary techniques to deliver a delightful libation. On Thursday, April 12, in celebration of its fourth anniversary, the local and guest favorite will introduce six seasonally-inspired cocktails featuring palate-pleasing flavors with a nod to its exotic location and our Oriental heritage.
Conceptualized by Bar Manager Iain Harrison, the new cocktails also compliment MO Bar + Lounge's new section of very rare rums, bourbons and Japanese Whiskeys including Pappy Van Winkle's Family Reserve [15-Year and 23-Year]. The new cocktail additions follow:
THE MADE AND THE BORN – House Blended Gin, Bourbon Syrup, Florida Citrus, Bitters, Nutmeg
LA DIOSA – Tequila, House Pineapple Marmalade, Lime, Orange Liqueur, Tajin, Egg White
SOCIAL PUNCH – Bourbon, Spiced Guava Cordial, Citrus, Bitters
LADIES & GINTELMEN – House Blended Gin, Mixed Botanicals, Yuzu Tonic, Sesame Oil
IRISH CUBAN SMASH – Irish Whiskey, Raspberry, Mint, Lime, Sugar, Orange Bitters
NEGRONI BY MO BAR – Gin, Two Different Bitters, Two Different Vermouth, Grapefruit
KYU + Harpke Farms Present Farm & Fire Dinner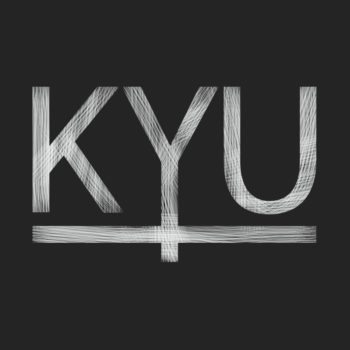 Since opening in February 2016, the team at KYU has worked at creating a restaurant that is as sustainable and delicious as possible. This could not be done without the help of fantastic South Florida farms.
In honor of those proud partnerships, on Sunday, April 15, 2018, KYU and Harpke Family Farms are teaming up for a special evening on the grounds of the organic urban farm. A large outdoor table will be decorated to reflect KYU's design and ethos, and guests will be treated to a welcome cocktail by KYU's fabulous bar team and a tour of the farm.
Afterwards, KYU will present a sit-down multi-course dinner featuring some of KYU's greatest hits along with dishes special to the night prepared using fresh herbs and vegetables from Harpke Family Farms, along with wine pairings chosen by the farm's founder Tamer Harpke, highlighting his passion.
Tickets are priced at $85 and can be purchased here. All proceeds will go to Harpke Farms and their mission to expand the farm to include outreach programs for veterans, educational partnerships, school garden sponsorships and more.
NaiYaRa Launches Sunday Brunch Series
Miami Beach's elevated Thai hotspot, NaiYaRa, located in the heart of the Sunset Harbour dining neighborhood has launched a springtime Sunday brunch series. Available from 11AM to 4PM, guests can kick back, relax and enjoy the ultimate Thai-infused brunch experience with a plethora of a la carte options.
The menu, hand-crafted by Chef Piyarat Potha Arreeratn, more affectionately known as Chef Bee, is a modern, Asian-fusion take on classic brunch favorites. Refreshing new cocktails compliments of Robert Ortenzio will also be featured. The brunch will remain on Sundays-only until after Mother's Day, Sunday, May 13th when it will then transition into to a Saturday and Sunday brunch as of Saturday, May 19th.
To start, guests can indulge in NaiYaRa's appetizer selection perfect for sharing such as the Fried Duck & Biscuits ($12) with sweet chili sauce for dipping; Crispy Pork Belly Buns ($10) served with sweet soy glaze and homemade pickles; Son-in-Law Eggs ($9) an innovative, Thai twist on the classic Scotch egg — crispy hard-boiled eggs with ground chicken, crispy shallots and tamarind sauce; and Thai Poké ($14) fresh salmon, seaweed salad, cucumber, avocado, and honey kimchee.
Chef Bee and the NaiYaRa team are also whipping up a variety of eclectic breakfast plates including Eggs Benedict ($16) with Chinese 5-spice biscuits, sweet soy glazed pork belly, red curry hollandaise, and a spicy plantain hash; Black Sesame Pancakes ($14) banana brulee, Chinese sausage butter, and bird chili maple syrup; Matcha Waffle ($12) with seasonal mixed berries, sweet red bean and bird chili maple syrup.
NaiYaRa will also offer Bottomless Bloody Marys, Mimosas, Bellinis, and White Sangria for $30 per person. Concocted with crisp, springtime flavors in mind, new specialty cocktails pair perfectly with all midday menu items. New libations will include the refreshing Lemongrass Lemonade ($14) made with citron vodka, fresh pressed lemon, lemongrass syrup and sparkling water as well as the Siam Spring ($14) with pearl vodka, crane of the mountain sake, and freshly muddled blueberries and lychees served tall.
The Alley Debuts Bottomless Brunch
Beginning on Saturday, April 14, Bottomless Brunch will include endless bottles of prosecco accompanied by each guest's choice of fruit puree (orange, passion fruit, guava, raspberry, strawberry or peach) to mix your bubbly with. Bottomless Brunch will be available for $29 per person, and will include your choice of one brunch entree + all-you-can-drink prosecco+puree.
The Alley's brunch entrees include fan favorites such as the Rigatoni Carbonara, Everything Bagel Pizza, Panetone French Toast, Eggs All'Amatriciana, and more.
Bottomless Brunch will be available from 11:30am – 2pm during Weekend Brunch on Saturday & Sundays, with standard brunch options.