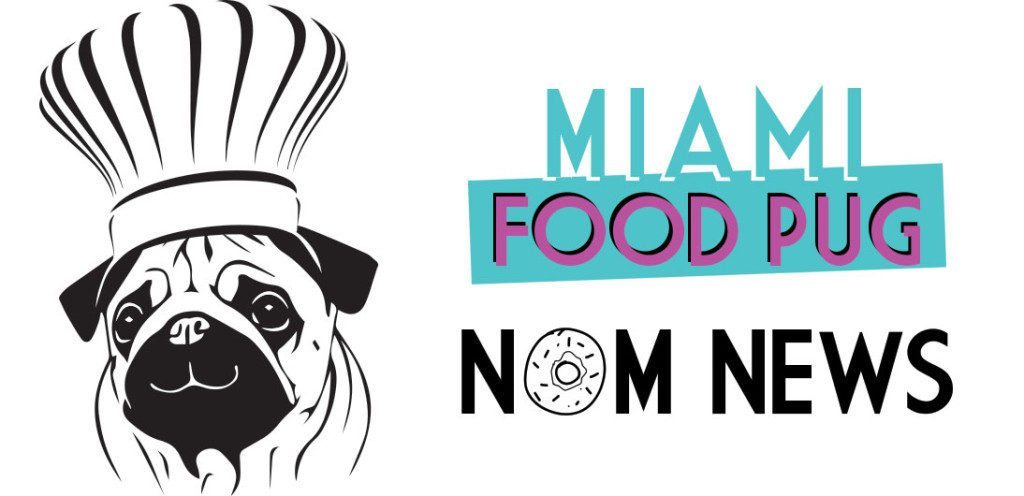 May 25, 2018
Each Friday, we compile South Florida food-related news and events that we couldn't fit on the site earlier in the week, as well as other local news that piques our interest. Want to be included in next week's roundup? Shoot us an email at bark@miamifoodpug.com.
Summer Tasting Menu at Pao
Chuy's Comes to Kendall
Malibu Farm Starts Dinner Service
Biscayne Bay Brewing Company to Open in Downtown
1 Hotel Hosts Full Moon Party
New Staycation Package at Stanton South Beach
National Rosé Day at No. 3 Social
Zuuk Arrives in Dadeland
Summer Tasting Menu at Pao
As we all (not so) patiently wait for Miami Spice to begin this August, Faena Miami Beach's opulent Asian eatery, Pao by Paul Qui is serving a $55 tasting menu, serving as the perfect pre-Spice indulgence.
The three-course prix fixe tasting menu features some of the award-winning restaurant's best-selling dishes including fresh Kinilaw, Qui's famous East Side King Fried Chicken, tender Wagyu beef and tempting desserts.
This limited-time tasting menu is priced at $55 per person and available Tuesday through Thursday.
Chuy's Comes to Kendall
Chuy's, one of the most beloved Tex-Mex restaurant concepts is expanding its footprint in the
South Florida market with its second location set to open July 2018 in Kendall. The opening comes just a few months after their South Florida flagship location opened its doors in Doral.
This will mark the 11th Florida location and 97th restaurant overall for the established brand, which opened its first restaurant in Austin, Texas 36 years ago. With 15 locations in Texas by the late 2000's, the Chuy's team decided to let the rest of the country in on their little Tex-Mex secret, spreading the love to 19 states since 2009.
The menu offers an explosion of flavors, featuring authentic dishes crafted with hand-rolled tortillas made freshall day on a traditional comal in the dining room. The recipes come from New Mexico, the Rio Grande Valley, Mexican border towns, South Texas, Austin, and beyond. Popular items include truly Authentic dishes such as Enchiladas rolled by hand and Stuffed Chile Rellenos, complemented by signature homemade sauces, ranging from the mild Tomatillo Sauce to the spicy Hatch Green Chile sauce. Playful, must-try Signature plates include the Chicka-Chicka-Boom-Boom Enchiladas and Chuy's Famous Big As Yo' Face Burritos. The size of the burrito is guaranteed!
The one-of-a-kind Happy Hour at Chuy's will be offered Monday through Friday from 4PM to 7PM – featuring a variety a drink specials including margaritas made with fresh-squeezed lime juice and hand shaken Texas martinis. Along with the large selection of drinks, Chuy's will serve up the best Happy Hour deal in town, their famous Fully-Loaded Nacho Car; a free, unlimited, build-your-own nacho station housed in the trunk of a vintage car loaded with fresh chips, salsa, queso, beans and ground sirloin.
Malibu Farm Starts Dinner Service
Malibu Farm Miami Beach, which recently opened for breakfast and lunch late last month, is now officially open for dinner service as well. The first East Coast location for the popular farm-to-table dining destination, Malibu Farm Miami Beach boasts simple dining that is fresh, organic and locally sourced – there are no secret ingredients. Served Monday through Sunday from 5PM-11PM, guests can indulge in new menu items exclusive to the dinner menu as well as lighter favorites while taking in unmatched ocean views.
Dinner selections include a variety of small plates and salads including a Chicken Broccoli Quesadilla with spicy aioli and the BLT Caesarwith kale, tomato and bacon. Malibu Farm also offers vegan, vegetarian and gluten free items that are simply prepared, allowing health conscious diners to enjoy a variety of dietary options. Some choices include the Spaghetti Squash Lasagnawith creamed spinach to the Vegetable 'Paella'with saffron cous cous and tofu.
The first location with a wood-burning pizza oven, the restaurant also serves shareable, veggie-infused pizzas including the popular Cauliflower Crust Pizza topped with mozzarella, heirloom tomato, pesto, arugula and roasted cauliflower, and Avocado Pizza, which adds jalapeno ricotta and cilantro to the mix.
Malibu Farm also offers larger plates like the Chicken Ricotta Burger topped with Havarti cheese and a pepperoncini aioli and the Miso Poached Shrimp with maitake with sweet peppers, as well as items served family style like the Slow Roast Lamb prepared with garlic and thyme. With choice sides ranging from Charred Broccolini with pickled chili to Roasted Cauliflower with golden raisins to Grilled Fennel with olives and pine nuts, there is something for every diner to enjoy and share.
Guests can also experience traditional sweets with a twist including Carrot Cakewith crème fraiche and granola, and Grilled Chocolate Cakewith salted caramel.
Biscayne Bay Brewing to Open in Downtown
In 2017, after three years of consecutive growth, Biscayne Bay Brewing Company decided it was time to expand and open a new brewing concept even closer to its many fans in Miami. Immediately it became clear that Downtown Miami was the natural home for its second brewery and taproom.
Amidst the continuing growth of the craft beer industry, Biscayne Bay Brewing Company is placing itself on the cusp of Downtown Miami's revitalization efforts by becoming the first brewery and taproom in the area. Arguably Miami's most historic section, this locale mixes rich municipal roots with modern Miami flair. Downtown features some of Miami's most historic landmarks, futuristic structures and now the region's largest transportation hub.
This winter, Biscayne Bay Brewing Company's flagship location will bring a "new classic" factor to this historic property and area. The brewery will be located on the third floor once known for housing The Miami Weather Bureau Office where it served as the first national weather service, which sprawls across an astonishing 6,200 square feet. This one of a kind space will house an entirely new concept in the Miami brewing scene.
1 Hotel Hosts Full Moon Party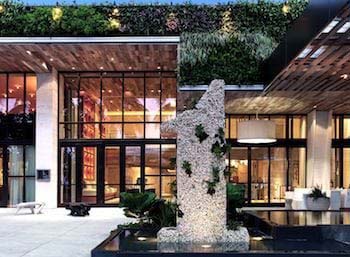 In celebration of the upcoming full moon, 1 Hotel South Beach has partnered with Broken Shaker at Freehand Miami to offer a night of activations and free cocktails. On Tuesday, May 29th, guests are invited to kick-off the night at Broken Shaker where they will receive a free full moon cocktail ticket to use at 1 Hotel South Beach.
Starting at 7 p.m., guests at Miami Beach's famed backyard bar, Broken Shaker, can enjoy various pop-up shops, night swimming and spiritual cleansing led by Intuitive Gangster, a holistic healing agency. Experiences include card and crystal readings, meditations, chakra balancing and additional healing treatments.
At 9 p.m., the party continues at The Rooftop at 1 Hotel South Beach. With sweeping views of Miami Beach, guests can redeem their welcome full moon cocktail ticket and enjoy telescope moon gazing and tarot card reading.
The Broken Shaker and 1 Hotel South Beach parties are ongoing and will re-occur for each full moon. Upcoming dates to be announced. Event entry is complimentary and 21+. RSVPs are not required. For more information call (305) 604-1000.
New Staycation Package at Stanton South Beach
Following a $22 million renovation project, the Stanton is now offering new amenities to its guests including the Stanton spa, a fitness center with group classes and a new dining option, Michelin-Star concept, Azabu Miami Beach. With all these new offerings, we want to make sure locals are aware of the new Staycation Package. With over $300 in savings, guests can enjoy a beachfront vacation without having to go so far. This new package includes:
– A complimentary room upgrade
– $50 resort credit, which can be used at the spa or any of the on-site dining options
– Welcome pet amenity (no need to leave the four-legged family member at home)
The Staycation Package can be booked at www.StantonSobe.com using promo code ZJL until September 29th. (Black out days may apply)
National Rosé Day at No. 3 Social
As if you needed another reason to drink rosé this summer, National Rosé Day is coming up on Saturday, June 9 and No. 3 Social is the place to try the refreshing wine a different way.
Guests can stop by the rooftop lounge's ice cream cart and grab a Guava Rosé Paleta to beat the heat as they dance to lounge beats by No. 3 Social's rotating line-up of local DJs. This boozy popsicle is part of the rooftop lounge's new summer menu which includes fresh new additions from ceviche using Key West pink shrimp, roasted corn and summer squash on mini tostadas, mini corn dogs, and lamb sliders where $1 from each sale benefits Share Our Strength's No Kid Hungry.
Zuuk Arrives in Dadeland
Revitalized urban hotspot Downtown Dadeland is proud to announce theopening of its newest chef-driven restaurant Zuuk Mediterranean Kitchen. The brainchild of My Ceviche founders Roger Duarte and James Beard Nominee Sam Gorenstein, Zuuk is a build your own Mediterranean fast casual restaurant where all ingredients are made fresh, in-house daily. Downtown Dadeland will serve as the restaurant's third South Florida location.
Customers can select from their choice of pita, rice bowls, grain bowls and salads, all of which can be topped with traditional Mediterranean spreads such as roasted red pepper hummus or Baba Ghanoush, a protein or vegetable, a selection of toppings and a variety of homemade sauces, including: sumac-citrus dressing, cilantro-lemon tahini, zhoug, and spicy harissa.