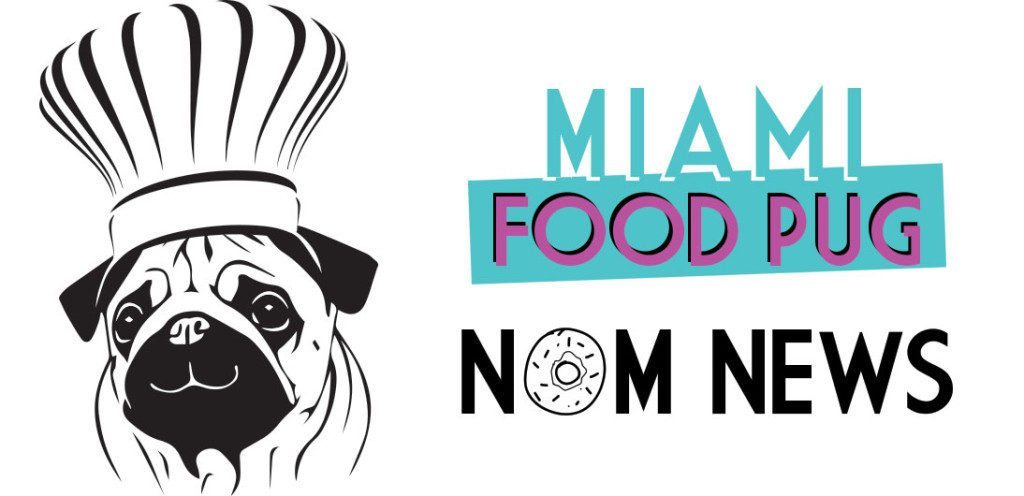 May 4, 2018
Each Friday, we compile South Florida food-related news and events that we couldn't fit on the site earlier in the week, as well as other local news that piques our interest. Want to be included in next week's roundup? Shoot us an email at bark@miamifoodpug.com.
Serafina Launches Lunch
Pi Arrives at The Wynwood Yard
Date Night Specials at Lobster Bar Sea Grille
Cinco de Derby at KINGS
Biella Debuts Brunch Service
Market at EDITION Unveils New Menu
Diez y Seis to Open at Shore Club
Collab Dinner at Palmar
Serafina Launches Lunch
Serafina Miami now serves lunch starting at noon every day. Guests are able to experience a selection of Serafina's signature dishes including fresh light salads like the Serafina Chicken Salad (Grilled organic chicken breast, romaine and mesclun, sun dried tomatoes, raisins, pine nuts and pesto dressing), signature pasta dishes including house made Spaghetti Aglio e Olio "Al Pacino" (E.V.O.O., red pepper, garlic and parmigiano) and pizzas including the 4 Stagioni (tomato, mozzarella, mushrooms, artichokes, pesto and Prosciutto di Parma).
Guests can choose to sit indoors or take in Serafina's covered outdoor pergola surrounded my lush greenery and flowers. Serafina is available to host business lunches, birthday lunches and other celebrations.
Pi Arrives at The Wynwood Yard
The Yard has a new food truck: Pi by Half Moon Empanadas, which offers intricate hand pies. The pies are empanada shell halos filled with innovate combinations of meats, seafood and veggies.
Expect offerings like Cajun shrimp risotto Pi made with Creole mustard and scallions as well as a red chile pork tamale Pi stuffed with braised pork infused with flavors of four different chiles. For some Miami flavors, try the pato viejo Pi, a twist on ropa vieja made with duck and combined with yellow rice imperial, sofrito aioli and plantain crunch.
Vegetarians can take a step back into time and reminisce with Pi's playful tofu Beefaroni Pi oozing with steamy tofu bolognese sauce, mozzarella cheese, elbow macaroni, and spiked with fresh micro basil. All Pi's are $10, very generously portioned and served with a side of the week's house-made pickled egg salad.
Date Night Specials at Lobster Bar Sea Grille
To kick off lobster season in style, Lobster Bar Sea Grille Miami Beach has announced the launch of their brand-new, two course Lobster dinner special, Lobster Bar Date Night!
Available beginning on National Lobster Day (June 15th), couples can celebrate and select from one of three lobster specialties, all prepared for two. Offerings include the restaurant's signature Twin Whole Nova Scotia Lobster Tails, lightly fried and served with drawn butter, lemon and Honey Lobster Sauce ($74), Jumbo 4lb. lobster for two ($129), or The Ultimate Surf & Turf for two featuring Lobster Bar Sea Grille's Whole 2lb "Chili Lobster" and a prime, 12oz. New York Strip Wagyu ($149). All Lobster specialties come with two of their three signature salads and a family side for two.
Signature salads available in this exclusive summer offer include Lobster Bar's New Caesar, Field Ripe Tomato and Barrel Aged Dodonis Feta Salad, and lastly, the famous "Chops" Chopped Salad. Side offerings such as The Pure Creamless Corn Mash, Hashed Potato Tots with Truffle Blue Cheese Aioli, Lightly Creamed Baby Leaf Spinach with grated feta or a side of Lobster Bar's Crispy Hand Cut Fries.
The Lobster Bar Date Night menu is available from June 15th through August 31st (Blackout dates may apply).
Cinco de Derby at KINGS
Can't decide whether you want to celebrate Cinco de Mayo or the Kentucky Derby? No need to choose! You can rally up your tequila loving friends and your derby hat friends because KINGS Dining & Entertainment Doral is hosting a combined party, Cinco De Derby, all day long. It only makes sense that KINGS is in on the party – after all, it's the ultimate spot for all things food and entertainment. The party includes a special on Mint Julep Margaritas, a Derby Race Contest with a $100 reward, a live DJ, dining and bowling options, and more!
Biella Debuts Brunch Service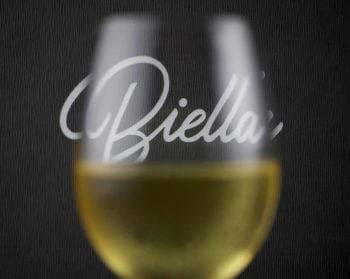 Brunch enthusiasts can enjoy a sleek dining atmosphere while savoring the unique, Italian-fusion brunch menu at Sunny Isles Beach's newest dining destination, Biella Ristorante. The contemporary neighborhood restaurant and bar will launch their brunch experience this Mother's Day, Sunday, May 13, 2018 from noon to 4PM. Guests can choose from a robust menu of a la carte breakfast staples and hearty composed plates along with fresh seafood dishes and refreshing craft cocktails.
Drawing from the multicultural influences that define modern American brunch cuisine, menu highlights offer traditional dishes with an imaginative, Floridian flair. House favorites include a light and airy Buttermilk Waffle ($10) with fresh sliced strawberries and bananas drizzled with Nutella and topped with ricotta; the 5 oz. Hanger Steak and Eggs ($26) served atop a rich and creamy King Crab polenta; and a rich and savory Oxtail 'n' Eggs Benedict ($12) with homemade Hollandaise sauce and grated Parmesan. Biella's regular a la carte lunch menu will also be available during brunch service.
Market at EDITION Unveils New Menu
Spring is here and with Summer right around the corner, comes delectable new lunch and dinner menu items at Market located at The Miami Beach EDITION. Michelin-starred Chef Jean-Georges Vongerichten has spiced up the menu with fresh new seafood and green-based dishes.
Chef Jean-Georges has responded to the popularity of food trends surrounding locally-sourced, vegetable-forward cuisine with his personal and unique take on healthy dishes, making for delicious enhancements to Market's menu. . The dozen new dishes at the café-styled dining destination range from pizza and pasta, to salads and sandwiches, offering a dish to satisfy every appetite.
For starters, try the Broccoli Soup with Thai flavors including Coconut & Lime and the Warm Shrimp Salad. The Spring Pea Pizza is also new to the mix and includes Smoked Mozzarella, Pickled Chillies and is topped off with Mint. As for the entrees, enjoy Fresh Tagliatelle or the Veal Milanese with Tomato and Arugula Salad. Other lunch newcomers include the Crispy Grouper Sandwich, Crispy Chicken Sandwich, Broccoli & Kale Salad with a Soft Boiled Egg and the Escarole & Citrus Salad with Gorgonzola Dolce Cheese and Basil.
Can't make it to lunch? Make dinner reservations and enjoy new selections to the menu including mouth-watering Stone Crab Claws with Mustard Sauce or the Mushroom & Farm Egg Pizza. For the seafood lovers, the Poppy Seed Crusted Salmon or the Roasted Grouper will be your entree of choice, while those who prefer meat can dig into the Beef Tenderloin to satisfy their craving. Don't forget to try some delicious new sides like the Sautéed Brussel Sprouts, Roasted Cauliflower and Spring Peas and Sugar Snaps.
Diez y Seis to Open at Shore Club
Leading global lifestyle hospitality company sbe is proud to announce Diez y Seis, a brand new culinary concept by Chef Jose Icardi for Shore Club, a landmark boutique hotel in South Beach. sbe's culinary and entertainment subsidiary, Disruptive Group, is now unveiling its very first Mexican concept. Diez y Seis will present Chef Icardi's unique approach to Mexican cuisine in Shore Club's distinct indoor/outdoor atmosphere, overlooking its renowned infinity-edge pool.
Named to pay homage to Mexican Independence Day, which takes place on September 16th, Diez y Seis will be a celebration of Mexican tradition and an apt metaphor to Chef Icardi's take on the classic cuisine. Much like the holiday itself, the restaurant will offer a welcoming space for guests to come together in an atmosphere that is always celebratory, offering dishes made to be shared, adding yet another layer of warmth to the space.
Each item will showcase Icardi's tremendous attention to detail, featuring unique elements like specialty tortillas made in-house, created to complement each taco's unique ingredients. Flatware was also chosen intentionally, with pieces sourced from all over Mexico, bringing a traditional and festive feel to the experience by way of each dish.
The cocktail program will lend to the atmosphere, offerings drinks inspired by different cities throughout Mexico, with a Miami twist. The restaurant will also feature a specialty tequila and mezcal bar to showcase the diversity of traditional Mexican flavors. To add to the celebratory environment, the eatery will offer custom mezcal carts, offering unique drinks prepared and served tableside to further liven the meal.
Collab Dinner at Palmar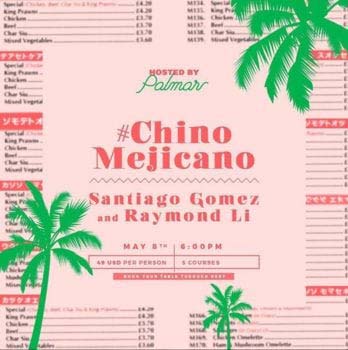 On Tuesday, May 8, Chef Santiago Gomez will team up with Chef Raymond Li for a five-course "Chino Mejicano" dinner at Palmar. The dinner costs $49 per person and begins at 6 p.m. Tickets can be purchased on Resy.com.