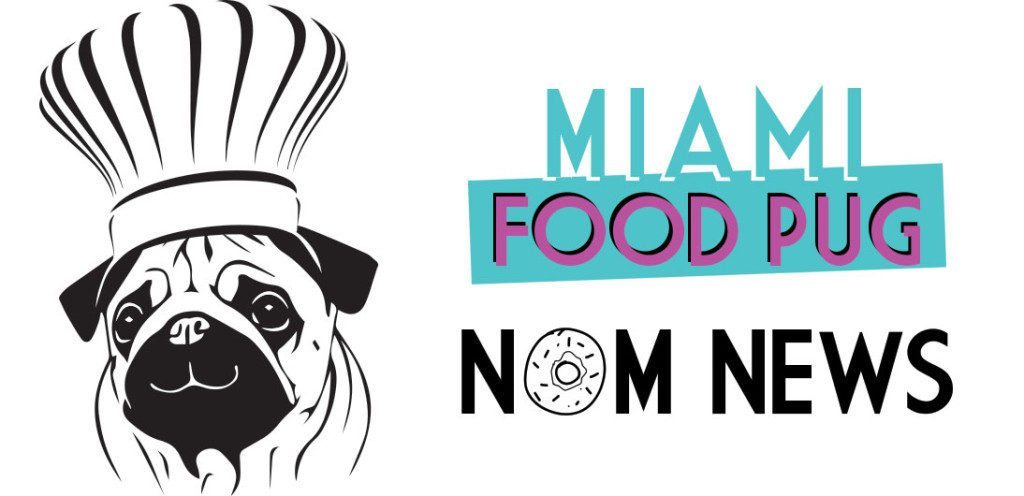 June 29, 2018
Each Friday, we compile South Florida food-related news and events that we couldn't fit on the site earlier in the week, as well as other local news that piques our interest. Want to be included in next week's roundup? Shoot us an email at bark@miamifoodpug.com.
222 TACO Launches Brunch
New Cocktails at La Moderna
Chotto Matte Offers Nikkei Bento Boxes
Mason Eatery Launches Happy Hour
Rusty Pelican Debuts Summer Items
7 Days of Summer at The Strand
National Grilling Month at Pinch
Drink and Food Specials at The Anderson
222 TACO Launches Brunch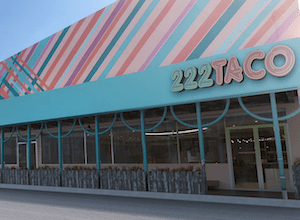 Miami's buzziest Mexican eatery, 222 TACO, is now serving all-day brunch. Spearheaded by hospitality maverick, Anna Robbins, 222 TACO will debut an authentic, Mexican brunch experience, set amidst a lively hangout in North Bay Village.
With its bright and airy aesthetic adorned with vibrant accents, 222 TACO naturally lends itself to daytime, inviting guests to sip, savor and stay a while. The coming of brunch coincides with the highly awaited FIFA World Cup matches. In anticipation, the venue has upgraded their TV systems and integrated surround sound, for the ultimate high definition game day experience.
The menu will feature delectable favorites such as the classic Aguacate Toast topped with smashed Haas avocado, guacamole spread, tajin, and toasted bolillo and Huevos Rancheros, featuring 2 fried eggs on a tortilla bed complete with black beans, salsa ranchera, and queso. For those who prefer sweet over savory, Mexican French Toast is sure to satisfy, served as Pan de Concha topped with cinnamon and crema.
Brunch will not fall short on boozy libations, with Robbins' inventive drinks to complete the weekend experience, such a Micheladas, Chipotle Bloody Marys, and Strawberry Mimosas. Brunch specials will also be available every Saturday and Sunday from 11 am until 4 pm.
New Cocktails at La Moderna
La Moderna is diving into summer with a new, refreshing cocktail menu, crafted by the restaurant's team of cocktail curators. Inspired by cities spanning from Milan, the world's fashion capital, to the historic city of Palermo, drink your way from northern to southern Italy with the restaurant's extensive new cocktail menu. The drinks incorporate authentic and unique ingredients from Italy, including Cocchi Italian Sweet Vermouth, Cynar, Sangue Morlacco and Limoncello di Capri.
Here are just a few of the new selections:
The Vesuvio Negroni is a traditional Negroni served in a non-traditional way. Watch as La Moderna's skilled bartenders smoke the tasty cocktail ampoule-style. The rounded aroma of the cocktail, made with Campari bitters, Cocchi Italian Sweet Vermouth and Miller's Gin creates the perfect balance.
The Capri-Rinha is a hybrid between classic Italian and Brazilian cocktails with intense citrus flavors. This enchanting cocktail is made with Avua Cachaça, Limoncello di Capri, house-made simple syrup, crème de mure and fresh lime and ginger.
The Bellagio Sour is a classy sweet and sour combination with a spicy twist that amuses your senses. It is prepared with Amaretto di Saronno, freshly squeezed lemons, home-made simple syrup and a dollop of wasabi paste.
Complement these innovative cocktails with the restaurant's signature dishes including Fiori Di Zucca, tempura-fried zucchini blossoms stuffed with goat cheese and creamy ricotta; Cotoletta Alla Milanese, a lightly breaded veal chop served with fresh arugula and grape tomato salad; Tagliolino All' Astice, homemade tagliolini with lightly grilled lobster, cherry tomatoes, shallots, and thyme; and decadent desserts such as the Italian-style Cheesecake, made with bufala mozzarella cheese and served with chocolate and strawberry jam.
Chotto Matte Offers Nikkei Bento Boxes
For 9-5ers, lunch breaks are sacred: one hour of uninterrupted peace with just your food and (possibly) your favorite coworkers, without paying attention to the endless email pings going off on your phone. While most of the time busy schedules entail mindlessly eating last night's leftovers at your desk, Miami Beach's newest Nikkei restaurant Chotto Matte offers an enticing lunch special that will give you an excuse for a much-deserved, mid-day escape.
During lunch, the vibrant, Instagram-worthy restaurant offers Bento Boxes for carnivores and vegetarians alike, which include a selection of mouthwatering Nikkei signature dishes at an affordable price point.
The Chotto Bento Box ($30) features dishes like Nikkei sashimi and calamares, shishito peppers, steamed rice and broccoli, spicy salmon, yellowtail rolls, and more. In the Vegetarian Bento Box ($26.50), veggie lovers will have a taste of vegetable tempura, spinach truffle salad, nasu miso, chili garlic mushrooms and more.
Mason Eatery Launches Happy Hour
Chef Brian Nasajon, recently opened Mason Eatery in Midtown Miami, a sister restaurant to his highly-acclaimed Wynwood hotspot, Beaker & Gray. Mason Eatery, which is Nasajon's modern take on a traditional American diner, opened to the public in early June 2018.
The eatery's menu is creative and diverse with something for everyone. Now, Miami imbibers can rejoice as Mason Eatery has launched an approachable Happy Hour with snacks and beverages that are sure to please post-work or late-night. Mason will offer Happy Hour Monday through Friday from 4PM until 6PM, and Sunday through Thursday from 11PM until 2AM.
Drink specials created by Beaker & Gray's Ben Potts include $7 beer & wine-based cocktails such as A Mason Grace with sparkling rosé, blonde ale and Belvoir; Fugroni with Cappelletti, bonal and sweet vermouth; the B&G Michelada Express with sweet soy, Maggi, Worcestershire and Cholula; as well as red and white sangria. An assortment of wines, local beers and juices are also available ( $3-$7), as well as $25 bottles of wine. Mason Eatery's Happy Hour menu also features a selection of simple, yet flavorful dishes ($5-$8) including a Cheeseburger, Potato Latke, Mac n' Cheese, Parmesan Fries, Frito Calamari and Garlic Knot. Mason's delicious cookies by Pastry Chef John Maieli are also available at two for $2.
In tandem with the restaurant's exciting addition of Happy Hour, guests at Mason Eatery can now take out Chef Nasajon's made-in-house cured meats, salads and spreads by the pound. Selections include Maple Ham; Pastrami; Nova Lox; and salads such as Chicken, Egg and Tuna. Spreads include Pork Rillette; Garlic Cream Cheese; Seasonal Jam; Smoked Fish; Mushroom Pâté and Chicken Pâté.
Rusty Pelican Debuts Summer Items
It's a new season, so it's time for sunny new selections! The Rusty Pelican, Key Biscayne's iconic waterfront dining destination is welcoming the change of seasons with a menu refresh featuring an extravagant Caviar Tasting and Champagne pairing along with stunning new dishes crafted by recently appointed Eastern Regional Chef for Rusty Pelican's parent company Specialty Restaurants Corporation (SRC) Jim "Jimmy" Pastor.
In addition to the fresh seafood and elevated comfort food menu that Rusty Pelican is known for, imbibers can enjoy a selection of recently added Specialty Cocktails while enjoying the stellar views of Biscayne Bay and Miami skyline. For caviar connoisseurs, the classic combination of Caviar and Champagne will debut on the Brunch, Lunch and Dinner menus.
Rusty Pelican is offering a decadently delicious value, with special summer pricing through Labor Day – $95 for a half bottle of Billecart-Salmon, Brut Reserve paired with 10 grams of Sasanian Imperial; Sasanian Royal Osetra; and Sasanian Osetra Supreme served with crème fraiche, capers, scallions, parsley, egg, brioche toast and blinis.
New to the Beginnings offerings on the Lunch menu are Lamb Ribs crusted with chorizo crumbs alongside a mint pea puree and dressed parsley making for delightful palate refresher. On both the Lunch and Dinner menus is a new Salad option – Hearts of Palm ($15) with shaved fennel, mache, and passion fruit vinaigrette.
Revamped Sushi items includes two rolls – Spicy Tuna Roll ($14) with avocado, crispy plantain, and papaya; and the Salmon Roll ($16) with ginger, cucumber, hamachi, truffle ponzu. The Dinner menu boasts several seafood-centric entrees perfect for light summer dining including Chilled Coconut Vichyssoise ($15) with shrimp ceviche and yuzu; Branzino en Papillote ($34) with baby heirloom tomatoes, fregola pasta, and tarragon; Seared Tuna ($32) with celeriac puree and smoked pineapple relish; and Pistachio Scallops ($34) with sunchoke cream, blood orange gastrique, and roasted baby carrots.
Complementing Chef Pastor's cuisine, new libations by Head Mixologist Oscar Amaya (priced at $15 each) include The Bay Blossom – Grey Goose, St. Germain Elderflower Liqueur, homemade ginger syrup, fresh lemon juice, and hibiscus;  and Don Pedro Old Fashioned – Montelobos Mezcal, Gonzales Byass PX Nectar, and homemade old fashioned syrup topped with a caramelized fig and crispy orange.
7 Days of Summer at The Strand
Carillon Miami Wellness Resort is getting ready for summer with a slate of activities, events and promotions geared toward South Florida residents and savvy visitors in on the secret that locals are already hip to – summer in Miami Beach translates to long sun-kissed days, sultry ocean breezes and smaller crowds. Effective immediately are a variety of incentives from The Strand Bar & Grill, Carillon Miami's oceanfront restaurant. From wine specials to beach access for those who enjoy the new monthly brunch; The Strand has a reason to sip and savor summer all season long with incentives to celebrate seven days a week.
Sundays are perfect for BEACH AFTER BRUNCH. Starting July 1st and the first Sunday of each month moving forward, diners who enjoy The Strand's delicious oceanfront themed monthly brunch buffet can extend their visit with access to the Carillon's exclusive beach post brunch. The new brunch buffet will kick off in July with a BBQ theme to celebrate the Fourth of July.
Standout dishes include a carving station with smoked brisket and whole roasted pig; an outdoor grilling station with build your own sliders and vegetable, shrimp and chicken skewers; and side dishes including roasted potatoes, corn on the cob, mac and cheese, crispy Brussels Sprouts and corn bread accompanied with all of your breakfast favorites. For those with a sweet tooth, save room for dessert which includes mini apple and pecan pies, ganache-filled star cookie pops, and assorted July 4th cupcakes.
Featuring live local music, the Strand Brunch is offered from 11AM-4PM and can be enjoyed at $65 per person (excluding tax and gratuity) and includes a complimentary cocktail. Add on a bottomless prosecco, mimosa, rosé and Bloody Mary option for $25 per person. Don't forget your beach bag, as beach lounges are included and valet is available for only $10.
Mondays through Wednesdays join the MIAMI LOCALS CLUB. Anyone who lives in Miami Dade will receive 15% off their lunch or dinner bill at The Strand (restaurant only) upon presentation of valid ID.
Everyone knows summer weekends start on Thursdays; what better way to kick things off than with WINE NIGHT. Guests dining in the restaurant for dinner will enjoy 50 % off all bottles on the restaurant's comprehensive wine list.
LIVE MUSIC AT THE LOUNGE: Friday evenings offer opportunities to relax and unwind with live music from 7PM to 10PM. Check the website for updates on musical guests at www.thestrandmiami.com.
CHAMPAGNE SATURDAYS: Saturdays are for celebrations – and as the Carillon Miami commemorates its 60th anniversary throughout 2018, guests can enjoy $60 specially priced bottles of Champagne during lunch or dinner.
National Grilling Month at Pinch
There's something primal about cooking over fire. This year for National Grilling Month, Pinch Kitchen looks to pay homage to different styles of BBQ. This year's weekly journey will take you through 4 continents featuring 5 different styles that are each unique, but share one thing in common – fire.
The schedule of National Grilling Month's weekly specials at Pinch include:
July 1st – 7th – Argentinean Asado
July 8th – 14th – Tex-Mex
July 15th – 21st – Korean BBQ
July 22nd – 28th – Hawaiian Luau
July 29th – August 4th – Turkish Kebabs
Drink and Food Specials at The Anderson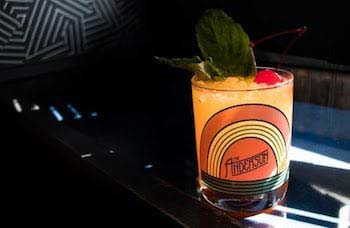 The Anderson, everyone's favorite neighborhood bar known for their cocktails and music was recently named one of the best bars in America 2018 by Esquire and was Miami New Times' 2018 Readers' Choice for Best Bar, North. It is the perfect place to unwind for some craft cocktails and delectable bites during their happy hour daily from 5-8PM.
For happy hour, enjoy the retro 80s vibes in the inside bar or escape to a tropical oasis outside with The Shack, while you sip on your choice of $7 cocktails including margaritas, mojitos and martinis; $6 well cocktails; and $4 Peroni, Heineken and Red Stripe.
The happy hour specials don't stop with drinks. Enjoy elevated bar fare like $6 elote fries, $9 crispy chicken sandwich and $8 cauliflower buffalo wings.