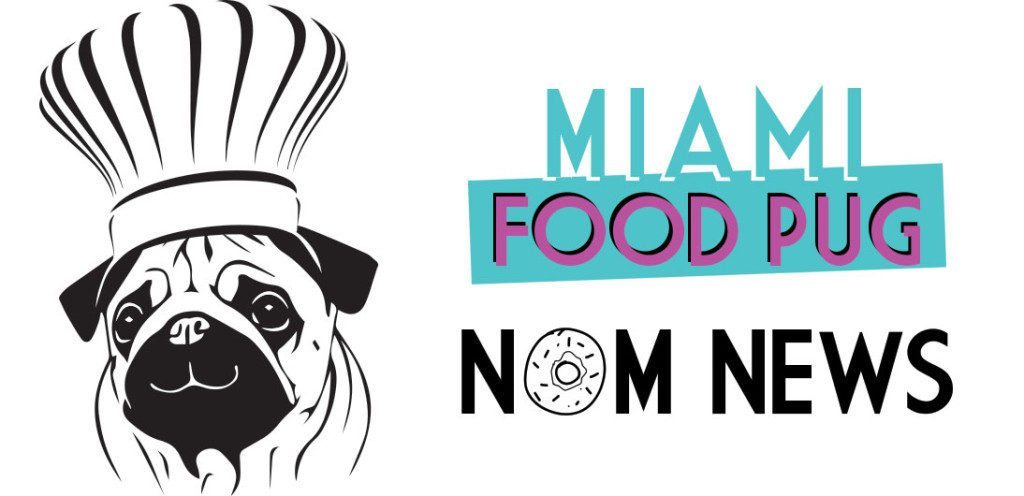 June 8, 2018
Each Friday, we compile South Florida food-related news and events that we couldn't fit on the site earlier in the week, as well as other local news that piques our interest. Want to be included in next week's roundup? Shoot us an email at bark@miamifoodpug.com.
PB Burger Series Celebrates 5 Years
Farmer's Table Launches New Menu
matchbox Starts Brunch Service
Global Wellness Day at The Setai
Guest Bartending Event at KYU
National Gin Day at The Local House
PB Burger Series Celebrates 5 Years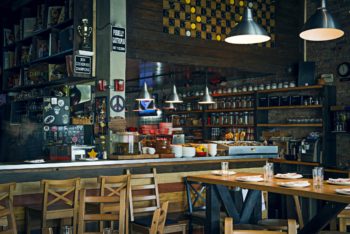 National Burger Month may be over, but all things burger are just getting started at Pubbelly Noodle Bar – Sunset Harbour's beloved Asian-inspired gastropub by celebrated Chef Jose Mendin. The highly anticipated PB Summer Burger Series returns this June and July featuring celebrities, chefs, influencers and media who will make their way to the back of house and join Chef Mendin in the kitchen.
Each Wednesday beginning June 6 through July 25, the honorary guest will get to fire-up their own creation and host an exclusive soirée to kick-off their featured burger and enjoy it with the community. Each guest's burger will then be featured at the restaurant in the week following the kick-off, weekends excluded. The full PB Burger menu, which features selections like the Le Royale with Cheese, Big Kahuna and Mofongo Stuffed Chicken Wings, will also be available throughout the series.
In addition, Chef Jose Mendin will kick off July with his very own burger creation. In collaboration with James Beard Foundation's Blended Burger Project, a movement that strives to make burgers better by blending ground meat with mushrooms, Chef's Umami Burger – Wagyu, fresh and dry Shiitake blended patty, Gruyere, soy-braised onions, tofu aioli – will be featured from July 4 – July 10. $1 from the sale of each Umami burger will benefit the Blended Burger Project.
Farmer's Table Launches New Menu
Farmer's Table is kicking off the unofficial start of summer with the launch of a new menu on Wednesday, June 6th with over 25 new dishes. Under the direction of Culinary Director Michael Schenk, new dishes are featured on all five menus including Sunrise, Brunch, Lunch, Mid-Day and Dinner.
In keeping with their clean eating and dietary-friendly philosophy, dishes feature sustainable seafood, grass-fed and finished beef, antibiotic and hormone free chicken and locally grown herbs and vegetables, as well as vegan, gluten-free and vegetarian-friendly choices. Dishes center on fresh, seasonal ingredients in their purest form, devoid of excess fat, salt, processing, and toxins. Butter or cream are not used in any dishes, and the restaurant does not have a deep fat fryer or microwave.
New appetizers, available on the lunch, dinner and brunch menu, include Hummus & Ajvar (v), served with toasted za'atar naan, cucumber, and EVOO; Organic Tomato-Toasted Corn Tartare (v), green bean salad, fig balsamic, and herb lavash crackers; Boca Poke Tuna (gf), sesame tamari sauce, rice noodle salad, and pea tendrils; Maple Pepper Glazed Baby Back Ribs (gf), "fork tender" ribs, wildflower honey slaw, and corn cake; Buffalo Cauliflower "Drumettes" (v/gf), vegan ranch dressing and flash roasted asparagus crudité; Bella Stracciatella (gf), roasted pepper "pesto", black truffle-shallot salsa, and tomato confit; and Farmer's Bread & Butter (v), brick oven country sourdough, pretzel bread, chive butter, veggie sticks, pickles, and a grain mustard aioli dip.
The Supper portion of the dinner menu features six new dishes including Kombucha Brick Chicken (gf), forbidden black rice pilaf, garlic snow peas and carrots, and cilantro lime jus; Rainbow Trout (gf), lemon-scented crushed boniato potatoes, maple cider carrots, and parsley roasted garlic emulsion; Yellowtail Snapper (gf), chickpea and pepper tikka masala, lime coconut sauce, and papaya salsa; Spice Seared Atlantic Tuna (gf), cauliflower quinoa "fried rice" (the restaurant does not use any fryers), peas and corn, and yuzu ginger vinaigrette; Roasted Ratatouille Skillet (gf), Tomato, Soft Polenta; and Chef's Butcher Block, which features a daily meat selection free of hormones and antibiotics.
For the most popular meal of the day, expect patrons to be lining up for these new brunch items, including Poblano Pepper-Corn Pancake (veg/gf), sunny-side up egg, roasted tomato, guacamole, and jalapeno maple syrup; Almond "Milk Bread" French Toast, Applewood smoked bacon, mango peach preserve, and cashew cheesecake dip; Farmer's Vegan Breakfast (v/gf, sunrise menu only), roasted butternut squash, portabella mushrooms, organic tomato, spinach, toasted ancho hili aioli and sunflower sprouts; and Samosa Adashah Scramble (v/gf), chickpeas, spinach, potatoes, onions, peppers, and sprouts.
matchbox Starts Brunch Service
matchbox Sawgrass Mills, the vintage pizza bistro, will launch their new BRUNCH menu on Saturday, June 9th. Everything on this tasty new menu is scratch made with the freshest ingredients from the Blueberry Muffin French Toast and Lemon Pound Cake French Toast to the Walk of Shame Burrito!!
To kick off their new weekend brunch, this Sunday, June 10 at noon, matchbox Sawgrass Mills and Kavita Channe of Channé Rosé are teaming up to host a special Channé Rosé Sunday Brunch Pairing with a pre-fixed menu priced at $30 per person that includes 2 glasses of Channé Rosé. We would love for you to include this event in your coverage for this weekend. Please let me know if you are able to attend and cover or need additional information (details are below for tickets)!
The matchbox Sawgrass Mills brunch launches this Saturday and will continue to be Saturdays 11 a.m. – 3 p.m. and Sundays 10 a.m. to 3 p.m.
Global Wellness Day at The Setai

This Saturday, June 9th through Saturday, June 30th, in celebration of the holiday, The Setai is offering anyone and everyone 20% off of their Himalayan Hot Stone Massages. During the massage, warm stones are placed on the chakras and then massaged over the body for deep relaxation, soothing and dissolving muscular tension.
To make spa appointments, those interested should call The Spa at (305) 520-6900. The Spa will also offer fresh carrot, green and grapefruit juice blends for regenerating, purifying and healing the body.
This offer is part of The Setai's overall celebration of Global Wellness Day – other activations are catered to hotel guests and local spa guests.
Guest Bartending Event at KYU
KYU's head bartender, Nima Kasmaii is partnering with Casa Noble's Philip Kandehrish for one night only for a special mixology event. The event, Agave Grows in Persepolis – named by the pair for their shared Persian roots — will take place Tuesday, June 12, 2018 from 10 p.m. – 1 a.m. Guests will be greeted with a complimentary welcome punch, called Spiced and Spiked Sharbat- eh Rivas, featuring Casa Noble Crystal, Rhubarb Syrup, Persian Lime and Persian Spice infused Butterfly Pea Tea. Kasimai and Kandehrish will be mixing up four limited edition specialty cocktails using Casa Noble Tequila and Mastiha Greek Liquor specially priced at $10. Each unique creation plays to the theme with a variety of ingredients including yogurt foam and drizzled honey to top off one cocktail, Sumac Salt and Zereshk Sugar rims, and Rose Syrup.
KYU's full menu will be available for purchase until 12 p.m.
National Gin Day at The Local House
Celebrate National Gin Day (June 11) at The Local House with its signature Garden & Gun cocktail. Made with Hendrix Gin, fresh Watermelon Juice, Honey and Fresh Rosemary to garnish, it's the perfect cocktail to enjoy after a long day at the beach. If you make it to The Local House during Happy Hour (Monday – Friday from 4-7PM), The Garden & Gun cocktail is reduced from $14 to $9.