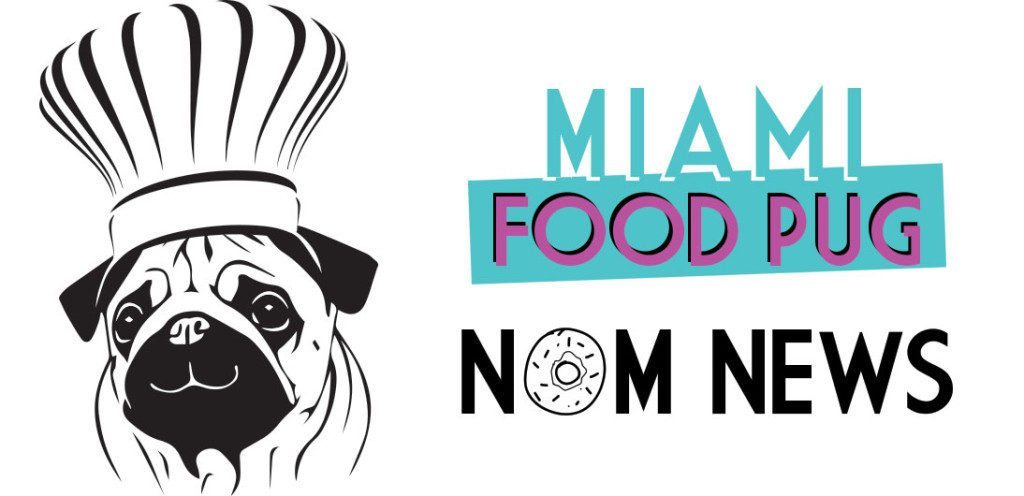 August 24, 2018
Each Friday, we compile South Florida food-related news and events that we couldn't fit on the site earlier in the week, as well as other local news that piques our interest. Want to be included in next week's roundup? Shoot us an email at bark@miamifoodpug.com.
Dipped Fruit Month Specials at Edible Arrangements
800° Woodfired Kitchen Comes to Aventura
EPIC Hotel Hosts Rum Challenge
New Items at Pisco y Nazca
Culinary Classes at Plant Miami
Tómalo Suave at Marlins Park
Ofa Debuts New Menu Items
New Brunch Selections at Novecento
Dipped Fruit Month Specials at Edible Arrangements
Celebrate National Dipped Fruit Month with savings at Edible Arrangements. Stop by your local store to enjoy specials like a dipped fruit box for 50 percent off and dipped fruit cones for 20 percent off. For more information on these specials and more, check out their official website.
800° Woodfired Kitchen Comes to Aventura
Miami HEAT champions Dwyane Wade and Udonis Haslem, who recently joined forces to launch Forty-Three, a joint company named after their respective jersey numbers, will kick off their first venture by introducing the West Coast-based concept 800° Woodfired Kitchen to Aventura this fall.
800° Woodfired Kitchen brings a unique and innovative approach to the art of wood-fired cooking, providing guests top-quality dishes that stretch beyond the traditional pizza offering to include craveable rotisserie meats, healthy salads and bowls, woodfired appetizers and more. Starting with the purest ingredients – scratch dough, fresh produce and artisan-quality meats and cheeses – 800° Woodfired Kitchen creates an offering that is authentic, delicious and diverse. The chef-driven concept will provide full tableside service for dinner and a quicker, more casual set-up for lunchtime customers.
The concept was founded by Chef Anthony Carron, whose pedigree includes cooking under celebrity chef, Michael Mina. Wade is also a Global Partner for the brand.
EPIC Hotel Hosts Rum Challenge
This coming Monday, join EPIC Hotel for the Cayman Islands Seven Fathoms Rum Challenge, where six of Miami's top bar experts will "shake it" for a cause! Celebrating its third year in Miami, the cocktail fundraiser will bring a taste of Grand Cayman to the Magic City and will raise funds to rebuild Caribbean after hurricanes.
Starting at 6:30PM, the Cayman Islands Seven Fathoms Rum Challenge will showcase an "EPIC Battle of the Mixes" where local bar experts will compete to create unique Seven Fathoms cocktails and compete for a chance to win a Cayman Airways trip to Grand Cayman to experience the prestigious 2018 Cayman Cocktail Week.
Participating bars include Bar Alter, Sweet Liberty, Minnow Bar, Broken Shaker, Area 31 and The Social Club. The event is open to the public (21 years or older) and will feature small bites, Seven Fathoms Rum specials, Caribbean beats, a Cayman Airways raffle, and more. A portion of the evening's proceeds will benefit the Caribbean Tourism Organization Hurricane Relief Fund, a GoFundMe campaign dedicated to help rebuild the Caribbean after hurricanes.
New Items at Pisco y Nazca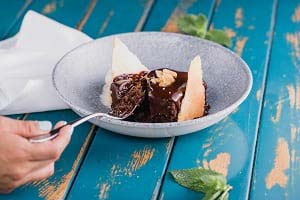 At both locations in Kendall and Doral, Pisco y Nazca invites guests to dive into summer and discover seasonal flavors with their all-new menu items. The dishes showcase a modern twist on traditional Peruvian cuisine and include the Quinoa Capresa, Papas A La Huancaina, the Tiradito de Salmon, and more. The menu also features two new dessert items – the Crema Volteada and Torta de Chocolate.
Culinary Classes at Plant Miami
Are you ready for some probiotic goodness? On August 28, Chef Carla Martins will host a Plant Based Basics class about fermented foods for gut health at Plant Miami. You will learn how to make kombucha and kim chi and how to increase your gut health. You will also learn how to make kefir and sauerkraut during this class; Plant will provide all necessary equipment. To purchase your tickets or see Plant's full class schedule, click here.
Tómalo Suave at Marlins Park
Who says you can't watch the game and drink some wine too? On Friday, August 24 (today), indulge in a special food and wine experience at the ballpark. With a selection of Riboli Family Wines to choose from, $30 will grant you Legends Level seating and flight of wines. Food pairings courtesy of Levy Restaurants. Guests must be 21 years of age or older to purchase an event ticket.
For more information contact 305-480-2525 or TicketServices@marlins.com. Purchase your tickets here.
Ofa Debuts New Menu Items
On the heels of a successful first year, the team behind Miami Beach's Ofa – owners Carmen Rodriguez, Felipe Ortiz and Executive Chef Flavia Carnicelli – have expanded the menu including a mouthwatering array of churrasco ("from the grill") selections.
At Ofa, the culinary journey through Brazil's varied regions begins with new Aperitivo – Tulipinha de Frango na cerveja – grilled chicken drumsticks marinated in beer and honey. Additional appetizers that have earned a permanent place on the menu include Coxinha e Frango com Catupiry – croquettes filled with chicken and served with creamy cheese, and the savory Caldinho de feijao – traditional Brazilian black bean soup. New Saladas (salads) reflect the summer season with light flavors and fresh ingredients.
These include a vibrant Salada de Abacate – avocado salad served with 7-grain breadcrumbs, feta cheese and hemp oil vinaigrette, and the Salada do Mar – shrimp, calamari, octopus and iceberg lettuce served with citrus dressing. Pratos (entrée) additions include a delectably light Branzino marinated in olive oil and vinegar. For a hearty new offering, guests can enjoy the Costela Assada Com Gnocchi De Mandioca – 10-hour slow cooked baby back ribs with house-made yucca gnocchi in tomato confit sauce.
Perhaps the biggest addition to the menu is the Churrasco ("from the grill") section. Prepared with love and careful attention to detail, offerings include the recognized Brazilian cut Picanha – 10 oz. premium top sirloin; Fraldinha – 8 oz. Wagyu skirt steak; Ribeye – 12 oz. USDA certified organic ribeye; Filet Mignon – 8 oz. premium angus filet mignon; Costela de Cordeiro – New Zealand lamb chops; and Frango Atropelado – 10-12 oz. pasture-raised boneless chicken.
To complement, an array of side dishes offers something for everyone and include Mandioca Frita – fried yucca; refreshing Salada Verde – organic kale salad with crunchy chickpeas and sesame aioli dressing; Arroz con Umburana – creamy rice with coconut milk and umburana (cherry aged in cachaça); Abobora Rustica Assada – rustic pumpkin with fresh cream and sunflower seeds; Cogumelo Grellhado ao Pesto – grilled portobello with lemon and mint pesto; and Couscous de Couve Flor – couscous with cauliflower, bacon and spices.
New Brunch Selections at Novecento
Diners eagerly awaiting the summer 2018 opening of the new Novecento in Doral – complete with new design, décor, menu and cocktail program – need not wait for a "taste of the new" as the concept's fabulous new brunch menu is now live. Served seven days a week in Brickell, as well as Saturday and Sundays only in Aventura. The a la carte brunch is a delicious mix of classics and new favorites, inspired by the brand's Argentine roots.
The menu is diverse with tons of options, from the sublime to the sinful, all flavor-forward and wallet-friendly. Breakfast-y items include a Kale Benedict topped with a tangy house-made yogurt hollandaise; Salmon toast – strips of smoked salmon layer atop smoked eggplant aioli and griddled Sullivan Street bread; Steak & Eggs with filet mignon "bites" tossed with a shallot cream and served with charred tomatoes and the Heartwise Omelet – egg white omelet with charred broccolini served with house-made tzatziki.
Two must-try brunch dishes best reserved as a sharing item for those with a serious appetite: French toast Argentino – brioche French toast dressed with condensed milk, dulce de leche sauce and whipped cream and an unbelievable stack of Bacon Pancakes – three perfectly rendered buttermilk pancakes layered with candied bacon shards, dressed with bacon-infused maple syrup and topped with a scoop of whipped cream. Worth every bite!
A standout new sandwich selection is the Croque 900, Novecento's take on the classic – croissant topped with ham, fried eggs, mozzarella and dressed with béchamel. Available only on the weekends, the Parrilladas section is designed for groups of 3-4 looking to go all in at brunch. Options include a wide selection of beef, pork and chicken selections served with jasmine rice, salad, French fries and mashed potatoes. For weekend brunchers – Novecento is now pouring bottomless drinks for only $20.
An expansive list of boozy selections includes Bloody Mary's; Prosecco; Rose; Mimosas; Sangria; Heineken and Mahou on draft. For those in need of a pick me up, Novecento now offers Argentina's signature hangover cure, mate, which is made and served tableside. The herbal drink is available a number of ways: traditional hot or cold; citrus (cold) and for a little hair of the dog, boozy, with gin, grapefruit Mezcal, pineapple vodka and lemon.