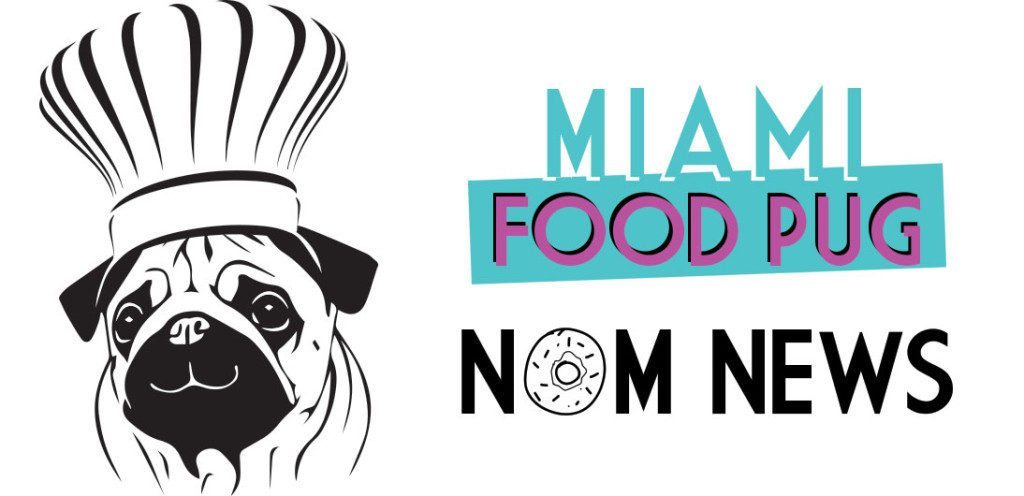 August 3, 2018
Each Friday, we compile South Florida food-related news and events that we couldn't fit on the site earlier in the week, as well as other local news that piques our interest. Want to be included in next week's roundup? Shoot us an email at bark@miamifoodpug.com.
Upcoming Events at Obra
Crazy Uncle Mike's to Open in Boca
New Summer Dishes at matchbox
O.P.P. Sunday Returns to Macchialina
New Addition to Biella's Menu
Seven Days of Ice at ETARU
Wine Tasting at Malibu Farm
Hookah Now Available at Wild N' Out
Upcoming Events at Obra
On Tuesday, August 7 at 8:30 p.m., Obra Kitchen Table will host a "Street Food Dinner" with some of Miami's top chefs. Guests will be treated to a five-course affair by five different chefs, including Santiago Gomez (Tacology), Xavier Torres (Drunken Dragon), Diego Oka (La Mar), Deme Lomas (NIU Kitchen) and Obra's own Carlos Garcia. Tickets can be purchased here.
Obra has also launched happy hour. From 4 p.m. to 8 p.m. Monday-Friday (excluding Tuesday), diners can enjoy discounted drinks and bites including fried arepitas, empanaditas, micheladas and draft beers. On Tuesdays, the restaurant only offers late-night happy hour, which takes place from 6 p.m. to 10 p.m.
Crazy Uncle Mike's to Open in Boca
Crazy Uncle Mike's is more than just a brewery, restaurant or music venue, and it will serve as the go-to spot for beer geeks, food lovers and music fans alike. Opening fall 2018, the 9,000-sq-ft space is outfitted with a full-service scratch kitchen, cutting-edge steam powered brewhouse and state-of-the-art stage.
Conveniently located in East Boca Raton, Crazy Uncle Mike's is a short drive from Fort Lauderdale, Delray Beach and West Palm Beach, making it an ideal choice for satisfying any craving for brews, bites or beats. Along with its scratch kitchen and craft beer, Crazy Uncle Mike's will offer a boutique wine program and handcrafted cocktail menu.
Brewmaster Corey Wilson brings years of brewing and managing experience to the table. He looks to get creative by featuring ongoing regional brewery collaborations and utilizing an eclectic blend of Florida ingredients and international flavors in his beers. A couple standouts include a Buddhas Hand & Yuzu Wit style ale and a Café con Leche stout.
Executive Chef Tara Abrams will focus on an array of fresh, globally inspired and locally sourced seasonal dishes. In addition to winning several culinary competitions, Chef Tara has trained in some of South Florida's favorite kitchens including 32 East, OTC Brickell and multiple JEY Hospitality Group restaurants.
Music is centric and ubiquitous at Crazy Uncle Mike's, where the belief truly is "Music is Life." While loving all styles and genres, their daily playlist will be complimentary to the restaurant's eclectic furnishings and art.
New Summer Dishes at matchbox
matchbox, a vintage pizza bistro restaurant at Sawgrass Mills in Sunrise, has unveiled its new summer menu specials, filled with delectable creations, both sweet and savory, that are sure to satisfy any appetite. Using only the freshest ingredients in all of their dishes, matchbox sawgrass mills will serve the limited-time menu items through August 31, 2018.
Through August 31, 2018, guests can enjoy five summer menu items, including pan-seared salmon with blistered tomatoes and a sweet pea risotto ($21.5), pan-seared mahi with a savory pineapple relish and a citrus beurre blanc ($24), pairing well with a glass of pinot gris or sauvignon blanc; the new three-cheese fritters appetizer, with a mozzarella, ricotta, and grana padano blend served with arugula and macerated tomatoes ($8), perfect for the average cheese-lover.
To coincide with Florida's lobster season, matchbox Sawgrass Mills will offer a whole broiled 1.25 lb spiny lobster with grilled asparagus and brown lemon butter ($28), as well as a lobster claw pizza featuring garlic spread, whipped ricotta, spinach and chunks of fresh lobster topped with mozzarella cheese (small $16/large $24). $1 of every lobster claw pizza goes to No Kid Hungry, a national campaign run by Share Our Strength, a nonprofit working to solve problems of hunger and poverty in the United States and around the world.
In addition to matchbox's new summer menu, Florida residents can receive 15% off their entire bill when they present their Florida ID to their server, which will continue through September 22, 2018.
O.P.P Sunday Returns to Macchialina
Macchialina, South Beach's treasured Italian hotspot, will be bringing back its O.P.P. (Outstanding Pizza and Prosecco) Sunday series for one-night only on August 5. Chef Mike Pirolo's authentic grandma pies offer a taste of Sicily right here in South Florida that pizza enthusiasts will not want to miss!
Priced at $22 each, Chef Pirolo's Sicilian Pies areuniquely prepared with authentic Cinque Stagioni flour imported fromParma, Italy and set to rise for 72 hours. Pies on offer will include a Traditional to 24-month aged Prosciutto;
Sausage and Peppers; and Parmigiano and Arugula. Chef will also be offering La Bianca, a specialty pie with fontina, mozzarella, fiore sardonic, braised broccoli rabe and calabrese chili oil.
To accompany the perfect Sunday meal, sip on a selection of bubbles (including Prosecco and Lambrusco) for just $8 per glass. Diners are advised to reserve their pie when reserving a table due to the limited number of pies available—there's only so much dough to go around.
New Addition to Biella's Menu
Biella Ristorante, Sunny Isles Beach's newest dining destination for modern, Italian-fusion offers a bounty of signature dishes hailing from the beloved boot-shaped country, however one showstopping dish stands out from the rest; the Spaghetti alla Ruota.
A decadent tableside preparation, the Spaghetti alla Ruota is the latest dish to join the menu. First, a whole block of Parmesan cheese is split in half and its surface is set on fire to lightly melt the first layer. Next, Biella's Executive Chef Jorge Cabrera throws a pan-full of house-made spaghetti with pancetta (the Italian version of bacon) right on top of the cheese, carefully mixing the ingredients on the warm surface of the wheel until it catches that heavenly and delightfully robust flavor of Parmesan.
The spaghetti is then plated—but chef continues to scrape the surface of the cheese that in the meanwhile starts to solidify generating some incredibly tasty crusts, which are then collected and used to top the pasta. The dish is then finished with truffle oil and fresh parsley.
Seven Days of Ice at ETARU
ETARU Hallandale will be celebrating Seven Days of Ice beginning Sunday, August 12 to help you stay cool during the hot South Florida summer – yes, you may expect ice sculptures in the restaurant. The week-long promotion will offer a special premium tasting menu including a frozen dessert and Highball pairings.
Created by Corporate Executive Chef Luca Spiga, the menu was designed to pair perfectly with refreshingly cool drinks. Priced at $75 per person (minimum two people), the menu will be available for dinner until 10:30PM nightly until Sunday, August 19.
In addition to the tasting menu, ETARU will offer Japanese Whisky specials as well as Shochu specials. Seven Days of Ice will also kick off the launch of Frosé offerings during ETARU's decadent Sunday brunch.
For reservations or more information, call the restaurant at (954) 271-3222.
Wine Tasting at Malibu Farm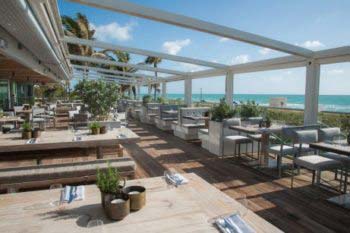 The final installment in the oceanfront eatery's Vineyard to Beach: A Red, While and Sparkling Summer Wine Tasting Series, will take place on Saturday, August 4 at 5:30 p.m. It will be a consumer challenge blind tasting: Guests will judge six featured wines in a blind tasting, selecting the Best of Class (one in each category) Red, White and Sparkling wines.
The winning wines will be featured on the Malibu Farm menu throughout the rest of summer. Tickets are now $50/per person and include valet. They can be purchased on Eventbrite here.
Hookah Now Available at Wild N' Out
Starting today, Wild 'N Out Sports Bar and Arcade will be begin to offer hookah every day from open to close in the outside section. Located within the heart of Ocean Drive, the new hotspot will be offering $40 flavored Hookahs and $20 refills. Flavors will change often but will all be tropical flavors!
Guests indulge in delicious menu items such as Country Fried Chicken & Waffles, Wild 'N Out BBQ wings and the Wild 'N Out Burger. Pair your dishes with fun cocktails like the Wild 'N Out Henny Bomb and Pretty Much Boo'd Up.