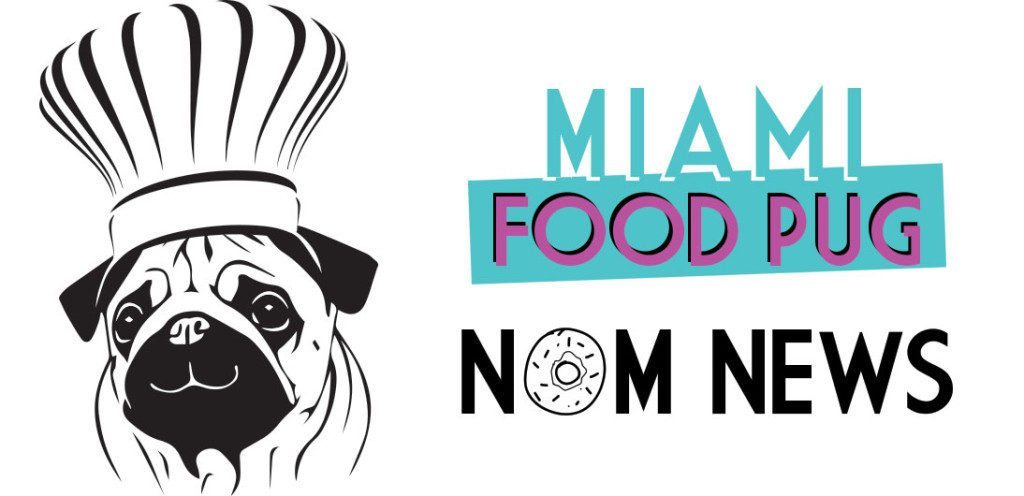 August 31, 2018
Each Friday, we compile South Florida food-related news and events that we couldn't fit on the site earlier in the week, as well as other local news that piques our interest. Want to be included in next week's roundup? Shoot us an email at bark@miamifoodpug.com.

Sunrise Pita Opens 2nd Davie Location
Copper Blues Comes to South Florida
New Happy Hour at Sushi Garage
Shooters Waterfront Unveils New Event Space
Downtown Dadeland Gets a New Italian Concept
Pups Patio Party at Tap 42
Half Off Wines at Quinto La Huella
Sunday Yoga at Atton Brickell Miami
Sunrise Pita Opens 2nd Davie Location
Sunrise Pita, known for its award-winning shawarma and falafel, has expanded its footprint in Davie with a second location. Located at 2275 South University Drive, the new outpost features the same traditional Israeli street food that fans of the brand have come to know and love. In addition to their shawarma and falafel, Sunrise Pita offers items like hummus and babaganush as well as Turkish salad and Israeli juice.
Copper Blues Comes to South Florida
Miami Improv Comedy Club & Dinner Theater will make its highly-anticipated return to South Florida in an all new state-of-the-art venue together with a new dining and entertainment concept, Copper Blues Rock Pub & Kitchen, at City Place Doral this winter.
Marking the brand's debut in South Florida, Copper Blues will be the first of the two venues to open its doors, offering elevated pub fare, craft cocktails with an emphasis on live musical performances. The unveiling of Miami Improv will follow shortly after with A-list headlining talent in a separate and expansive space. Both venues will come together to serve as the latest premiere dining and entertainment destinations in the City of Doral, offering an abundance of experience options in one structure.
Once inside Copper Blues, guests will be greeted by a semi-circular copper bar lined with steel barstools and highlighted by South Florida's best craft beers on tap, in addition to a wide variety of innovative craft cocktails. The rock pub will serve elevated bar fare including mouth-watering items such as Kimchi Pork Belly Tacos featuring a house-made sauce; Filet Mignon Bites served with grilled ciabatta; and Copper Fries seasoned with variety of savory spices and sauces.
The highly-anticipated return of the historic Miami Improv will follow shortly after the opening of Copper Blues in an adjacent, all new 10,000-square-foot space including state-of-the-art sound and lighting plus arena-style seating. Top acts, including new-comers and comedic legends, are expected to grace the stage as part of the exciting lineup.
New Happy Hour at Sushi Garage
Sushi Garage has revamped their happy hour now offering half off all their cocktails daily from 5:30 p.m. to 7:30 p.m. Indulge in $5 bites, including Edamame, Seaweed Salad, Shishito, Crispy Gyoza and more. Half rolls of California and Salmon Avocado Rolls are also available for $4.
Shooters Waterfront Unveils New Event Space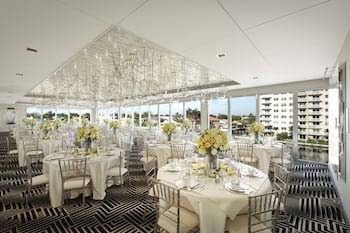 Shooters Waterfront, one of South Florida's most celebrated establishments since 1982, located along Fort Lauderdale's scenic Intracoastal Waterway, unveils a trio of elegant, private dining spaces. The new, 6,000 sq. ft. private event space is the ideal spot for private events, meetings, weddings, holiday parties and other soirees. The highly-anticipated addition, located upstairs of the iconic waterfront restaurant, is slated to open November 2018, just in time for season.
Helmed by contractor Michael Lombardi of Lombardi Construction and interior designer Deborah Frustino of Mountainside Design, the new space features three distinct spaces designed with functional and relaxed elegance in mind and equipped with state-of-the-art audio and visual capabilities.
The largest of the three rooms, dubbed the "Intracoastal Ballroom," serves as the largest space of the three and can be divided into two separate rooms. Most notable are the floor-to-ceiling windows which slide open to offer an unobstructed view of the Intracoastal Waterway. With more than 25 hanging Molten Spider glass light fixtures, the dynamic ballroom is the perfect venue for once-in-a-lifetime events. Adjacent to the Intracoastal Room is a 24-seat conference room called, "The Summit," as well as a 16-seat conference room called, "Papillon."
Cuisine and beverage for the private dining rooms will include chef-inspired menu items from Shooters Waterfront's celebrated culinary team. The new space is slated to open in November 2018, but the team is already taking reservations for holiday parties, weddings and private events. For more information or to book the space, please visit http://shooterswaterfront.com/ or call 954.566.2855.
Downtown Dadeland Gets a New Italian Concept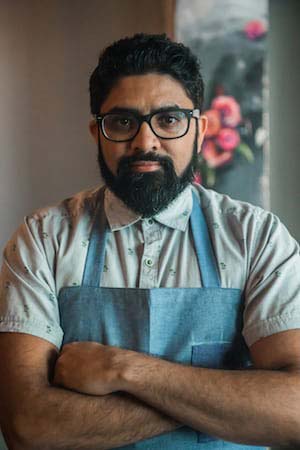 Following the success of Ghee Indian Kitchen at Downtown Dadeland, Chef Niven Patel has signed a lease for a second space at the urban lifestyle center for a new Italian concept. Erba will occupy 2,910 square feet and showcase a menu of homemade pastas and dishes made with locally sourced ingredients. Known for his farm-to-table philosophy, Patel will grow vegetables and herbs in his farm to be used in Erba's dishes. The new restaurant concept by the James Beard award finalist is expected to open in 2019.
Ghee Indian Kitchen opened its first location in Downtown Dadeland in May of 2017 and a second location in the Miami Design District later that same year. From its early days, Ghee and Patel have received critical acclaim by the industry and been embraced by the community.
Downtown Dadeland is a dynamic destination with dining, retail and fitness establishments from local, regional and national operators. The 127,635-square-foot center is already home to some of South Florida's most celebrated restaurants including Barley an American Brasserie, The Brick, Harry's Pizzeria, Pubbelly Sushi and Zuuk Mediterranean Kitchen, to name a few.
Pups Patio Party at Tap 42
What's better than grabbing a drink with friends? Grabbing a drink with your four-legged friends, of course! Tap 42 is happy to announce their very first Pups Patio Party on Thursday, September 6th at their Midtown location. Come out and have a ruffing good time from 4-6 pm as we celebrate man's best friend. Don't worry the fun isn't just for dogs! Try our custom cocktail, Ruff Rider, a bourbon based libation, while taking the opportunity to meet your fur-ever friend by checking out some of the adoptable dogs on site. Ten-percent of proceeds will be donated to the Humane Society of Greater Miami so either way it'll be a paw-some time!
Half Off Wines at Quinto La Huella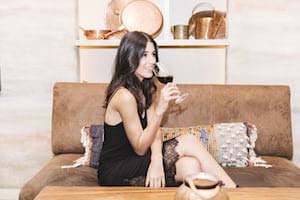 EAST, Miami has a new summer promotion for all the wine enthusiasts. During the month of September, Quinto la Huella, EAST, Miami's Uruguayan eatery, is offering 50% off all their wine bottles and wine by the glass selection. Quinto la Huella offers a variety of wines from Europe, North and South America.
Sunday Yoga at Atton Brickell Miami
On Sundays from 9:30 a.m. to 10:30 a.m., Atton guests and area locals alike can enjoy a free hour-long yoga class. The "sivananda" yoga style focuses on preserving the health and wellness of the practitioner. Free granola bars and power smoothies made with local fruits and natural sources will be provided as well. BYOM (but, we'll have back up mats available first come first serve just in case)! With stunning Biscayne Bay views surrounding you and a picturesque infinity pool in front of you, the rooftop class is the perfect place to find your "om!"