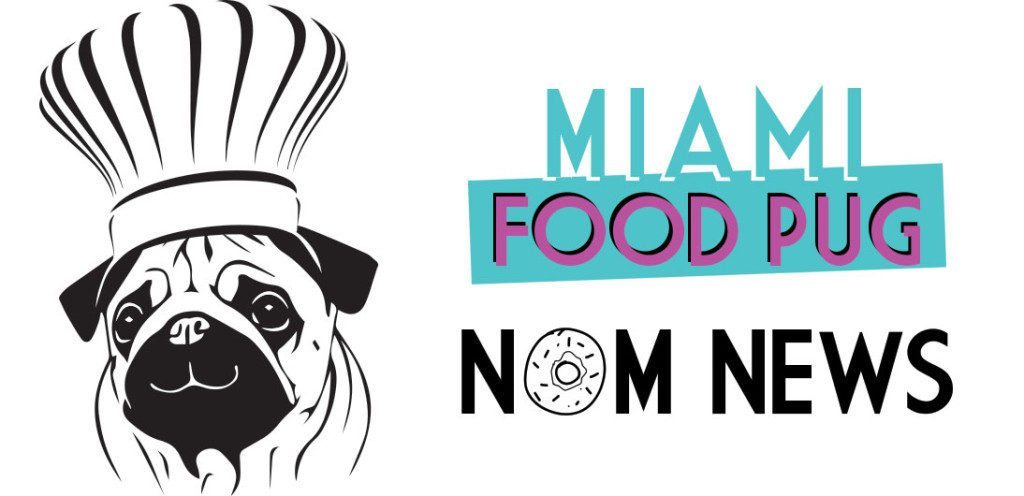 September 14, 2018
Each Friday, we compile South Florida food-related news and events that we couldn't fit on the site earlier in the week, as well as other local news that piques our interest. Want to be included in next week's roundup? Shoot us an email at bark@miamifoodpug.com.
Concrete Beach Raises Funds for Feeding South Florida
Rosé with Jose at Habitat
Power Up at Jackson Hall
Swank Farms Announces New Schedule
Pappy Pairing Dinner at Rusty Pelican
Harpke Farms Hosts Farm Table Dinner
Upland Miami Launches Late-Night Happy Hour
New Happy Hour at Elcielo
Breast Cancer Awareness at Sugar Factory
Support Feeding South Florida at Concrete Beach
Visit Concrete Beach Brewery on Saturday, September 22, to support Feeding South Florida! The staff of Concrete Beach Brewery (and the building itself) will be rocking orange on 9/22, and a portion of proceeds at the brewery on those days will go to support Feeding South Florida, the largest domestic hunger-relief organization in the tri-county area.
Rosé with Jose at Habitat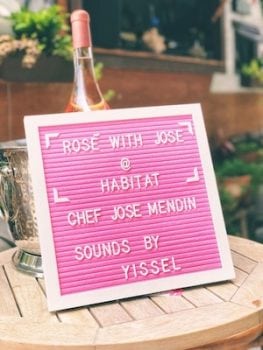 This Sunday, September 16, Habitat will be hosting Rosé with Jose. The brunch comes with bottomless rosé starting at $19 with the option of higher tiered rosé for more. Chef Jose Mendin will be working the room talking to guests and mingling with diners. The dining experience will offer the brunch menu along with specialty curated dishes. It-girl DJ, Yissel, will be spinning hits throughout the brunch.
Guests who decide to attend Rose with Jose will also receive a complimentary beach chair at the 1 Hotel South Beach's famed beach for the day! There is no better way to end a brunch filled with Rose than sitting on the beach and relaxing.
This brunch will be going on the second Sunday of every month. The next one will take place October 14, 2018.
Power Up at Jackson Hall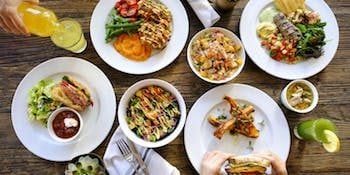 September at Jackson Hall brings mindfulness, wellness and sustainability to its warm and welcoming space. In addition to providing healthy, affordable and delicious food, Jackson Hall hosts a series of weekly and special events in September that further promote serenity, healing and well-being.
Sustainability is crucial for the conservation of our beautiful green Earth, and Jackson Hall is celebrating it with a Sustainability Happy Hour on September 14th and Sustainable Supperclub Dinner on September 21st. Nourish your mind with some food for thought during the Mindfulness Pop-Up Series curated by Health and Wellness Creations. And for all the moms out there,  check out the first of this six-week lunchtime Power Hour series kicking off on September 18th all about fitness and nutrition.
For more information on these events, click here.
Swank Farms Announces New Schedule
Food lovers get ready, because Swank Farms has announced their 2018/19 Swank Table schedule bringing together more than 80 celebrated chefs from South Florida and beyond during the harvest season. The season kicks off on Sunday, November 18th with Crazy Uncle Mike's Southern Brunch.
Each Swank Table family-style event unites several of the area's top chefs with mixologists and breweries for an unforgetting evening on their organic 20 acre farm. Swank Table celebrations feature an all-inclusive, all-local meal incorporating product from partner farms, brews, wine, of course, plenty of delicious just picked Swank Farm vegetables.
Guests are invited to participate in a farm tour lead by owners Darrin and Jodi Swank, or simply wander around the fields to see a true farm in action before taking their seats in the stunning custom designed pole barn. Live music fills the space with sounds provided by some of South Florida's favorite local bands.
This season, Swank is excited to welcome their new Resident Chef, Sam Horrocks, who will work alongside each guest chef. He will also host the Easter and Mother's Day brunches. Brunch at Swank Farms is a family affair, so they will have a selection of kid friendly activities to keep the younger ones active and occupied, including an Easter Egg hunt on Easter Sunday, while the adults sip on unlimited mimosas, bloody Marys and craft beers.
The team at Swank Farms has also planned several very special events for 2018/19 including a 3030 Ocean Reunion Dinner where Founder Dean Max and his now legendary cast of chefs will celebrate the history of the Fort Lauderdale restaurant.
Also reuniting is a team of 24 all-star chefs from the recently shuttered Delray Beach institution 32 East, for the biggest Swank dinner yet. This season master chefs from Milwaukee, Martha's Vineyard, Boston, and Louisville will also have the opportunity to show off their skills in a city takeover. And of course, the much-loved White Party will return.
Pappy Pairing Dinner at Rusty Pelican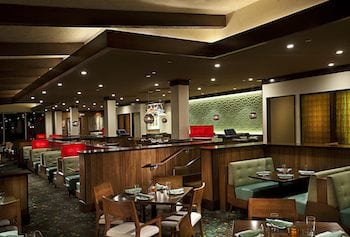 Rusty Pelican presents bourbon by the bay all month long in honor of Bourbon Month. Festivities include a decadent evening with a seaside-inspired menu from Chef Jimmy Pastor paired with pours of 10, 12, 15 and 23-year Pappy Van Winkle followed by a nightcap of sweet Buffalo Trace Cream ($258++). For more information, call (305) 361-3818.
Harpke Farms Hosts Farm Table Dinner
South Florida native & US Navy Veteran, Chef Cleophus Hethington (Matador Room, Four Seasons Surf Club, Alter) will convey his passion for the cuisine of the African Diaspora through his Ębí Chop Bar Pop-Up at Harpke Family Farm.
"Chef Ophus" will not only deftly deliver a memorable meal, but he will also put the ingredients & choice of preparations into an historical context. Every dish will tell a story, charting the food journeys of African people & their descendants, from Africa to the United States, to Latin America & to the Caribbean.
Adding further dimension to this currated dinner, Chef Ophus will speak to our unique South Florida setting by working closely with Farmer Tamer, his menu reflecting South Florida seasonality. Harpke will also apply his extensive wine knowledge, providing fine-wine-pairings throughout the meal, completing a unique farm-to-table dining experience.
Cost is $95/pp and includes welcome cocktail & wine pairings. Doors open at 6:30 p.m. Farm tour starts promptly at 6:45 p.m. Click here for ticket information.
Upland Miami Launches Late-Night Happy Hour
Upland Miami, the California-inspired South of Fifth hotspot, offers guests a way to alleviate busy schedules with a new late-night happy hour. Available daily starting at 10 p.m., Chef Justin Smillie offers the Upland Cheeseburger as the star item. In addition, a variety of beverages are available including three specialty cocktails for $9, a selection of wines for $8 and draft beers for $7. Summer days may be over, but Upland's late night happy hour is the perfect reason to look forward to the start of the busy season. *regular happy hour is still available daily from 4 – 7 p.m.
New Happy Hour at Elcielo
One of Brickell's favorite fine dining experiences has given locals an excuse to stop in on a weekday with the recent launch of their happy hour menu featuring all-new cocktails and Elcielo's signature bites. For $9, guests will be able to quench their thirst with drinks such as The Spicy Margarita, Lemon Grass Old Fashioned, and Tangerine Caipirinha.
Bites include the famous Tree of Life and Elcielo Croquettes, in addition to $13 brick oven pizzas with toppings such as truffle and green apple, honey ham and cheese, Hawaiian, and classic Margherita. Guests are welcome to enjoy these special menu items at the bar or waterfront terrace, for a perfect view of a Miami sunset.
Breast Cancer Awareness at Sugar Factory
For the month of October, Sugar Factory will offer a limited edition Pretty in Pink milkshake in honor of Breast Cancer Awareness Month. Available at all locations across the country, $1 of every milkshake sold will be donated to the Susan G. Komen Breast Cancer Foundation.