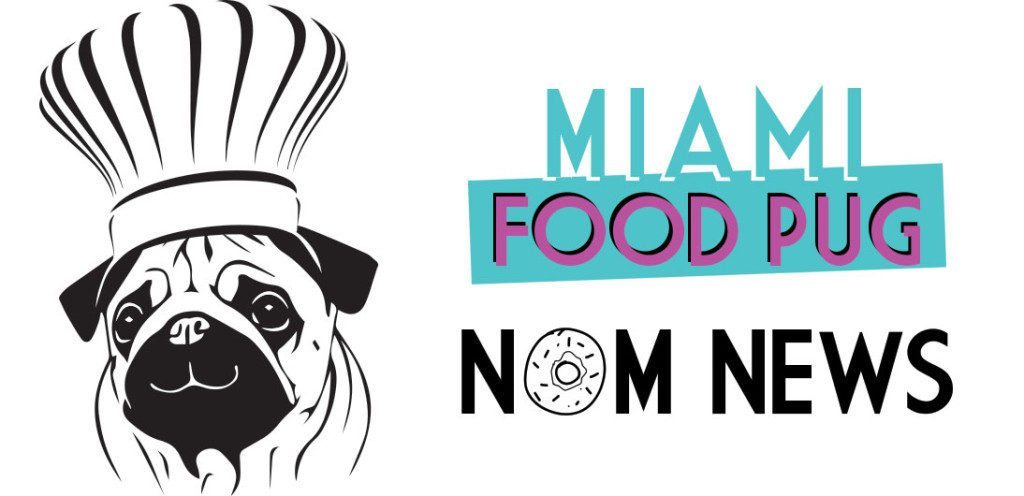 September 20, 2018
We're heading to Savannah this weekend and won't have a chance to publish anything on Friday, so Nom News is coming out on a Thursday this week. We'll be back to our usual Friday schedule next week.
Want to be included in next week's roundup? Shoot us an email at bark@miamifoodpug.com.
Olive Oil Pop-Up Lounge Debuts at MIA
Gallery Series at Concrete Beach
Sundowners Happy Hour at Malibu Farm
Casa Florida Takes Over Habitat
New Vegan Chocolatier Opens in Bay Harbour
Instant Karma at Beaker & Gray
September Deals at KINGS Doral
Early Happy Hour at Pisco y Nazca
Olive Oil Pop-Up Lounge Debuts at MIA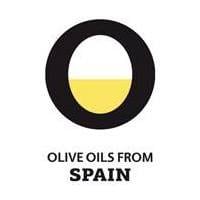 The rapid growth of food halls in Miami has shown that Miami loves a culinary tasting experience, so it's no surprise that Miami International Airport is making efforts to make your travel experience that much tastier. This fall, travels won't need to waste time waiting at the gate, their tickets have been upgraded as MIA has partnered with Olive Oils from Spain, the promotional brand of the Spanish Olive Oil Interprofessional, in collaboration with the European Union, to launch a month-long pop up located inside the North Terminal.
Whether seated in coach or first class, everyone is offered priority boarding on the Olive Oil World Tour as travelers can enjoy the best olive oils in the world in an itinerant oleo library. The specialty lounge will come equipped with a relaxation area, kids' space, express tastings of an abundance of unique olive oils and WiFi hotspots so that the public can travel virtually to the world of "liquid gold." Travelers will be able to enjoy the lounge from 11AM-7PM beginning September 27 through October 27.
This will be the brand's second airport pop-up lounge as part of "The Olive Oil World Tour," a three-year marketing campaign that debuted earlier this May, urging international travelers and cooking enthusiasts to join the Mediterranean diet and the European healthy lifestyle. The campaign will continue to include olive oil-theme pop-ups in airports and transit centers in key markets in the US such as Chicago, Los Angeles, and San Francisco along with major cities in Europe, and Asia.
Gallery Series at Concrete Beach
Concrete Beach Brewery lives up to its "Drink Art. Make Beer." tagline this fall with the return of their Gallery Series in October. The month-long series is designed to give Head Brewer Eric Hernandez a chance to put a handful of his specialty beers on display. The series starts off with an exclusive Flights & Bites pairing event featuring Eduko's Gastro Tavern on 10/3 from 7-9PM at the brewery, but beer fans will be able to catch these artful beers throughout Miami this October at signature events at select bars and restaurants.
This year, Concrete Beach will release three beers for the occasion: Azúcar, a Doppelbock aged on rum barrels, Pisco Sour Berliner, and Sangre de Flor, an Imperial Porter.
Sundowners Happy Hour at Malibu Farm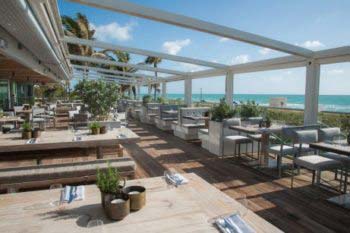 The popular farm-to-table dining destination will launch Sundowners a new nightly offering every Wednesday and Thursday from 5-7PM featuring half-off select bottles of wine on Wednesdays and signature cocktails like the Jalapeno and Watermelon on special for $10 on Thursdays along with a live set by DJ Ariel Assault. Also on offer every Wednesday and Thursday are sharable plates ranging from $10-15 including Flatbread and Hummus, Malibu Blue Nachos, Crab Cakes and Avocado Pizza.
Casa Florida Takes Over Habitat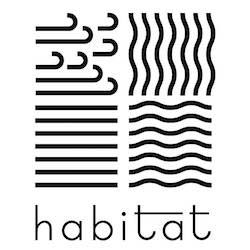 The popular Casa Florida Cocktail Club has taken over Habitat, the signature restaurant at 1 Hotel South Beach. For the next two months, the famed cocktail club will be serving up its elaborate libations and bar bites in South Beach while the original venue, located on the Miami River, undergoes beautification.
Casa Florida Cocktail Club is known for handcrafted cocktails like the Golden Avocado made of Casa Noble Crystal Tequila, avocado mix and golden flakes and the Canoe Club made of mezcal, crème de mure, king's ginger, fresh lime juice, hibiscus syrup and honey mead. The cocktail menu includes additional beverages divided into sections including Slushy Cocktails – frozen concoctions perfect for the Miami weather – and Vintage Cocktails – classic cocktails with a unique Casa Florida twist.
Guests who are abstaining can enjoy one of the non-alcoholic drinks made of fresh juices and local ingredients. The Casa Florida pop-up will also offer a specially curated menu of bar bites by Chef Jose Mendin's restaurant, Habitat, that includes Empanadas, Truffle Wedge Fries, Duck Flatbread and Wings. The dishes range from $12 to $25 and include vegetarian options.
The Casa Florida Cocktail Club pop-up vibe mirrors the energy of the original location, down to its trademark pink flamingo neon sign, which can be seen when entering the lofted space. The bartenders all don flamingo shirts while bright pink lighting creates a tropical vibe. The pop-up bar will host local DJs that will switch weekly.
The Casa Florida pop-up is located on Habitat's second level and is open Thursdays to Saturdays from 8:00 p.m. to 1:00 a.m.
New Vegan Chocolatier Opens in Bay Harbor
It's a story of sweet success. Deborah was a banker who often enjoyed baking desserts for family and friends. Yoann worked in real estate. After the young Parisian couple had two kids, Deborah decided to pursue her true passion full-time. She trained under a renowned Master Pastry Chef in Belgium for many years, where she learned the ins and outs of the science of chocolate making.
With a plethora of knowledge under Deborah's belt, Deborah and Yoann Andreu decided it was time to move across the world to begin their new professional journey. They chose the friendly city of Miami to open their chocolate business, BON Chocolatier.
Locals can watch Yoann and Deborah making chocolate right in their retail boutique nestled just steps away from the luxurious Bal Harbour Shops. The intimate gem of a shop also serves as their chocolate making facility, with a glass view of the kitchen allowing customers to watch in admiration as the chocolates are prepared. Their chocolate products, which are all 100% vegan and kosher, as well as free of dairy, preservatives, palm oil and hydrogenated oils, include chocolate bars, chocolate pretzels, Rocher hazelnut, strawberry bark, pate de fruit (fruit paste squares), among others.
The main stars are the truffle boxes, which come in an assortment of unexpected and creative flavors. These flavors include Caramelized Almonds Hazelnut Praline, Raspberry Ginger, Strawberry Thyme and the newly introduced Blackcurrant French Lavender. Customers can customize the chocolate truffle boxes with sweet sayings like "I Love You" and "I Miss You," as well as with names and logos. BON Chocolatier also sells custom gift baskets, which include a personalized selection of chocolate products paired with a bottle of wine and a greeting card.
Instant Karma at Beaker & Gray

Wynwood's premier watering hole, Beaker & Gray makes Happy Hour more joyful with its monthly promotion, Instant Karma. Co-owners Brian Nasajon and Ben Potts have upped the ante each month when the hip eatery joins forces with a local non-profit organization and donates a portion of their Happy Hour proceeds to benefit the cause.
Communities in Schools of Miami, the charity partner for September, is an affiliate of the nation's largest and most effective dropout prevention organization, surrounding students with a community of support to empower them to stay in school and achieve in life. The organization mobilizes communities to address both academic and non-academic barriers to learning to help our students.
This month's edition of Instant Karma will run from Monday, September 24 through Thursday, August 27. From 4PM to 7PM, Happy Hour goers can enjoy a selection of $5 beers; $6 wines; and $7 cocktails – including Beaker & Gray's signature Moscow Mule; Tommy's Margarita; Sazerac; Tom Collins; Daiquiri; and Old Fashioned. $5 bites on the Happy Hour menu include Cheesy Fries and Garlic Churro.
September Deals at KINGS Doral
As part of KINGS Doral's monthly Mixed Drink, Munchie and Mug (MMM) deal, the venue is offering the following all day, every day for the month of September:
Mixed Drink – Seasonal Sangria for $4.99
Munchie – Margherita Pizza for $5.99
Mug – 32 oz Angry Orchard Cider for $8.99
Early Happy Hour at Pisco y Nazca
Peruvian restaurant Pisco y Nazca Kendall is now offering their famous Hora Loca (Happy Hour) earlier from 4 p.m. to 7 p.m. Enjoy their house liquors, wine, and beer at half off Monday through Friday.