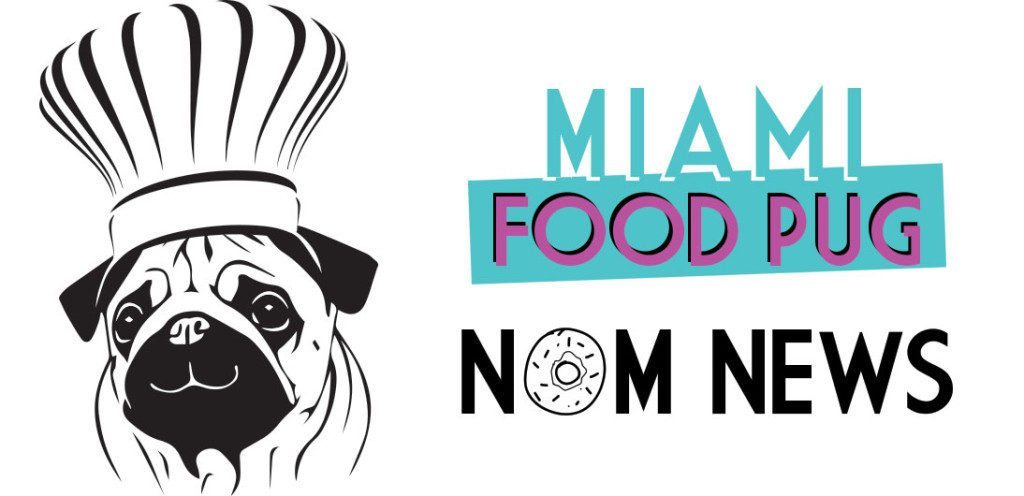 October 12, 2018
Each Friday, we compile South Florida food-related news and events that we couldn't fit on the site earlier in the week, as well as other local news that piques our interest. Want to be included in next week's roundup? Shoot us an email at bark@miamifoodpug.com.
New Fall Offerings at Novikov
Craft Collab at Pinch Kitchen
Palat Launches Brunch Service
Biscayne Bay Brewing Company Celebrates 4 Years
Fiola to Open in South Florida
Bulla Debuts Seasonal Menu Items
Q Drinks Event at Habitat
Now Open in Wynwood: Dōma
New Fall Offerings at Novikov
Novikov, Miami's wholly unique, world-renowned Chinese-Japanese concept, announces two new offerings for the fall; the first, special pricing on rosé during Friday lunch and the second, the perfect way to enjoy the start of Miami's stone crab season.
Stone Crabs at Novikov: Novikov invites diners to enjoy Miami's stone crab season with jumbo and colossal stone crabs, available at market price beginning October 18th.
Rosé Lunch: On Fridays beginning October 12th lunchers will receive special pricing ($23) on bottles of Whispering Angel rosé. Say yes way rosé to the perfect weekend kick off!
Craft Collab at Pinch Kitchen
Pinch Kitchen is once again holding its popular Craft Collab. On October 23rd, Pinch will be hosting a beer pairing dinner with Bousa Brewing. The 4-course dinner will include three savory dishes and one sweet all paired with Bousa's beers. Guests will also enjoy a welcome beer upon arrival. The cost for the dinner is $55 per person. Tickets for the dinner are available on Eventbrite at https://pinchcc.eventbrite.com/. Seating for this dinner is limited.
Palat Launches Brunch Service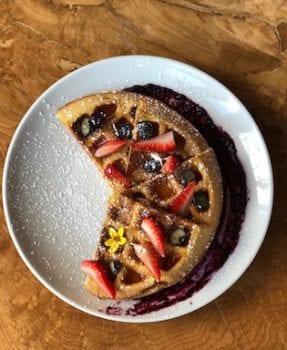 Palat, located in the heart of the trendy Upper Buena Vista neighborhood, is pleased to announce it will serve brunch starting Sunday, October 14th. Known for its Coastal Mediterranean-inspired cuisine and contemporary small plates made from fresh and local ingredients, the weekly Sunday brunch will be available from 11:00 a.m. to 3:30 p.m. where guests can choose to dine inside the restaurant's chic main dining room with rustic furniture and floor-to-ceiling glass windows or al fresco on the outdoor terrace.
Blending Mediterranean flavors with traditional brunch staples, the a la carte brunch menu, by Executive Chef Pippo Lamberti and Sous Chef Dayan Hernandez, was created to please every guest's cravings. The menu will feature sweet dishes such as Homemade Waffles, Grapefruit Brulee, and Yogurt Parfait with Mixed Berries and Homemade Cake Crumble, as well as savory favorites including the famed Palat Burger topped with a Sunny-Side Up Egg and a Tortilla Espanola with Potatoes and Onions.
For all of the Miami natives who can't live without Stone Crab season, Palat will also feature stone crabs on the brunch menu during season. Brunch dishes will range from $8 to $21.
Brunch remains incomplete without never-ending beverages, so Palat has created two bottomless options. The first option includes unlimited Mimosas, Bellinis, and Red Sangria and is priced at $20. The second bottomless option includes all of the above as well as a luxurious rosé called Cotes de Provence Cloud Chaser Rose and a crisp Vermentino Di Sardegna priced at $26. Palat's signature and specialty cocktails will be available during brunch hours as well.
Biscayne Bay Brewing Company Celebrates 4 Years
Biscayne Bay Brewing Company is proud to celebrate its 4th year brewing-versary by hosting its annual "Let's Get Shipfaced" Anniversary Party. Its fourth year has been its best year yet, with expansion into new markets in Florida and the announcement of a
second brewing and taproom location in Downtown Miami.
The Downtown Miami Taproom will make Biscayne Bay Brewing the first brewery with a presence in historic Downtown Miami. They will be brewing in a state of the art pilot brewing system at the Old Post Office, a building who's rich history embodies the essence of the brewery's approach to craft beer.
The 4 year anniversary party "Let's Get Shipfaced" will take place on Saturday, October 20th beginning at 3 PM and will run through 9 PM. General admission for all guests is $5 and includes two beers with ticket purchase. Those guests who are interested in sampling a broader range of beers can purchase an unlimited tasting ticket for $50 which includes a commemorative tee-shirt. In addition, all of the large format special release bottles will be on sale for purchase in the taproom at $15.
Fiola to Open in South Florida
This fall, South Florida will welcome an elegant, fresh take on traditional Italian cuisine with the opening of Fiola Miami, a new location of the Michelin-starred Fiola in Washington, D.C. Critically-acclaimed restaurateurs, Fabio and Maria Trabocchi, will showcase the Fiola dining experience –  with its warm and professional hospitality, award-winning food and beverage program, and a few special, local touches that will embrace South Florida's culinary bounty – to Coral Gables.
Fabio and Maria Trabocchi began their pursuit of world-class hospitality in the 1990s. Grounded in their shared beliefs of hard work and family, the dynamic pair instills these values into the foundation of each of their restaurants. Fabio applies his years of epicurean ingenuity and expertise in the kitchen, while Maria displays her natural grace, diplomacy, and style in the front-of-house for a winning combination of food and flair. Together, they founded Fabio Trabocchi Restaurants in 2011, which presently includes Fiola D.C., Del Mar, Fiola Mare, two locations of Sfoglina Pasta House, and soon Fiola Miami.
Driven by providing exceptional and memorable dining experiences, the duo conceived Fiola Miami to reflect the best of Italy's regional gastronomy entwined with elements that evoke the "Magic City's" innate style. Guests will be able to select from à la carte menus featuring contemporary twists on Italian classics during brunch, lunch, dinner, and happy hour, as well as a health-conscious three-course, prix-fixe, Mediterranean spread during lunch. Aficionados of Fiola D.C. can expect to see signature dishes like the Lobster Ravioli with Ginger and Chives; Bucatini with Red Prawns and Sea Urchin; and theProsciutto Wrapped Veal Chop with Osso Bucco Sauce, Gremolata, and Alba Hazelnuts.
The restaurant's bar program will offer hand-crafted cocktails made with spirits from the Bacardi portfolio, including Patrón, Grey Goose, and Bombay, and access to the brand's exclusive and rare collections, as well as a selection of cigars. A more than 8,000-bottle wine cellar will house the restaurant's expansive list of wines by the glass, half bottle, and full bottle, with many selections from private collections and limited allotments from around the world. On Sundays, guests can indulge in Fiola Miami's Jazz Brunch, showcasing sweet and savory favorites to be enjoyed with friends and family in the company of live music.
Bulla Debuts Seasonal Menu Items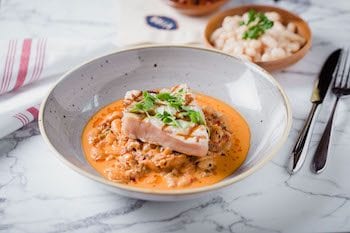 This fall, enjoy Bulla Gastrobar's new fall menu items available during dinner. The menu includes dishes like Creme of Butternut Squash, a creamy bowl of butternut squash soup with hints of herbs served with fresh cracked pepper and Spanish paprika, Grilled Swordfish, placed on top of a crab and alubia serving, and for dessert a Pumpkin Creme Brûlée served with vanilla ice cream.
Q Drinks Event at Habitat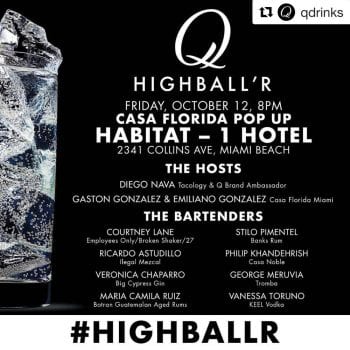 Who's ready to get their drank on with eight of Miami's hottest bartenders? Join at Habitat at 1 Hotel on Friday, October 12 at 8 p.m. for a Casa Florida pop-up – Q Drinks edition! Hosted by Q Brand Ambassador and Tacology Bar Manager, Diego Nava, as well as Gaston Gonzalez and Emiliano Gonzalez from Casa Florida Miami, guests are encouraged to indulge in delicious Q Highball cocktails, snag some Highball'R branded gear for themselves and enjoy DJ tracks and an unbeatable vibe.
Now Open in Wynwood: Dōma
Dōma, Wynwood's new dining destination will be serving up authentic Italian cuisine for locals and visitors to indulge in. Dōma, which means home in Latin, opens today (Friday, Oct. 12) and offers fresh, handmade Southern Italian fare as well as an impressive cocktail program and extensive wine list.
The dōma menu is divided into five different categories, ranging from bites, like the Neopolitan Fried Pizza with Tomato, Fior Di Latte and Basil, the Grilled Mediterranean Octopus made with Capers, Taggiasca Olive and Tomato, to more shareable options such as the Mediterranean Beef Tartare with Goat Cheese Foam and Fresh Basil Emulsion and the Local Red Shrimp made with Heirloom Tomato, Rice Chip and Vanilla Citronette.
Other signature favorites include the homemade Tagliolini Burrata with Local Red Shrimp Lemon and Sea Bean, and the Grilled Local Swordfish served with a seasonal Vegetable Caponata. Indulgent desserts include Panna Cotta made with Raspberry Cream and topped with Gold Flakes, and the Caprese Chocolate Almond Cake served with Vanilla Cream.
In addition to dōma's culinary offerings, the Italian restaurant also has a curated selection of wines by Sommelier and Co-Owner Lomonaco, as well as a cocktail program offering a selection of classic cocktails, signature libations and a full bar featuring fresh, locally-sourced ingredients.