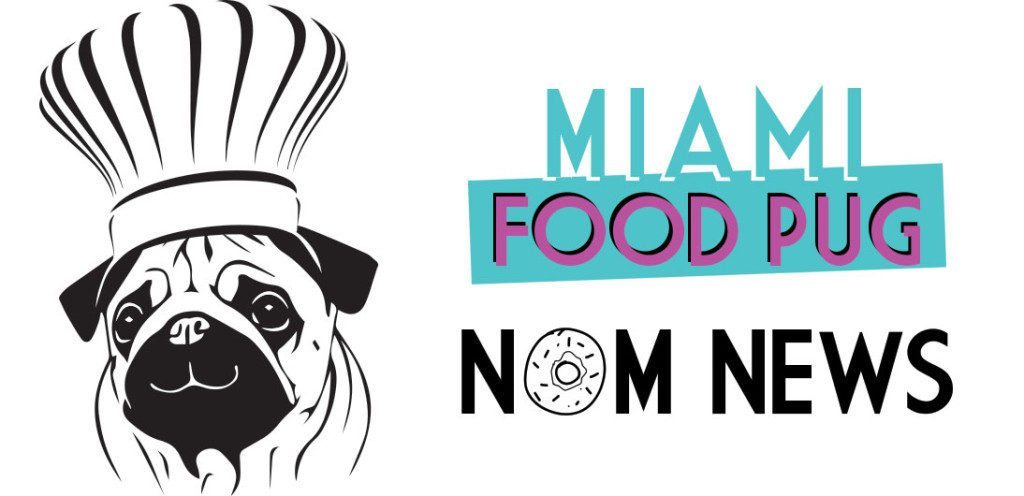 October 26, 2018
Each Friday, we compile South Florida food-related news and events that we couldn't fit on the site earlier in the week, as well as other local news that piques our interest. Want to be included in next week's roundup? Shoot us an email at bark@miamifoodpug.com.
Celebrate Halloween With Cheesecake
Giralda Place Hosts Festival Pre-Party
Taste of Japan Dinner at Dragonfly
The Bellhop Bar Debuts at Loews
Beehive Kitchen Reopens With New Space
Community Beach Cleanup With Tank Brewing
The Big Macch Returns to Macchialina
Blaze Fast-Fire'd Pizza Opens in West Kendall
Celebrate Halloween With Cheesecake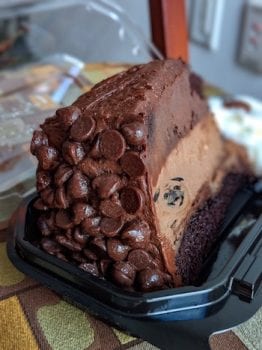 From Monday, October 29th to Wednesday, October 31st, when a guest places a $30 or more (before taxes & fees) Cheesecake Factory delivery through DoorDash, they will receive a free slice of Reese's Peanut Butter Chocolate Cake Cheesecake or Hershey's Chocolate Bar Cheesecake. Guests need to use the promo code 'TREATORTREAT' to receive the complimentary slice.
Giralda Place Hosts Festival Pre-Party
Giralda Place – Downtown Coral Gables' newly completed, mixed-use project, combining 33 residences, ground-floor retail and office space – is proud to host this year's first-ever Coral Gables Food, Wine & Spirits Festival pre-party. Taking place on Friday, November 2 from 5 to 8 p.m. the soiree will launch the celebrated event into its ninth year.
Set just steps from the festival's Coral Gables Museum starting location, the pre-party will join locals and industry leaders, as well as serve to introduce several of the participating wine and spirits vendors, such as Gubba Rum, Dented Brick Distillery, Concrete Beach Brewery, and John Moore Gin. Guests can savor a taste of authentic French cuisine by Amour de Miami, a Brickell-based eatery, owned by Chef Arnaud Ferlin, that will provide a sampling of signature items, such as Croque Monsieur, quinoa salad with seared spicy tuna, and Quiche Lorraine.
During the event, guests will be invited to privately tour the new luxury condominium Giralda Place, it's stunning amenities and two-level model residence designed by award-winning B+G Design, Inc. The backdrop for the evening's festivities will be the buildings seventh-floor pool deck, boasting a combination of Hamptons-style white and beige seating and lounge areas, a 48-foot pool, and summer kitchen.
Tickets are $49 per person, including two complimentary cocktails, and can be purchased on Eventbrite. All proceeds from ticket sales will be donated to the Coral Gables Firefighters Benevolent Association, a non-profit that aims to serve and support our local community.
Taste of Japan Dinner at Dragonfly
On Saturday, November 3rd, Dragonfly Izakaya and Fish Market<http://www.dragonflyrestaurants.com/doral> is hosting an authentic Japanese dinner experience called Taste of Japan. Chef Masa and the team will create a six-course progressive dinner — each course will highlight a regional favorite paired with a complementing Japanese spirit. From Kyushu and Kantō to Hokkaido and Kōshin'etsu you'll enjoy the classic flavors of Japan—without the 15+ hour flight.
Tickets are $105 pp and can be purchased here.
The Bellhop Bar Debuts at Loews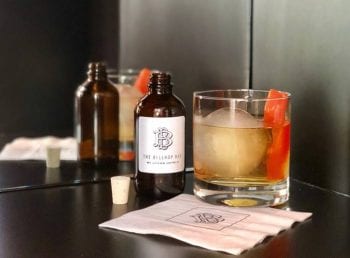 Loews Miami Beach Hotel is nodding to the past and serving up locally, handcrafted cocktails with The Bellhop Bar by Loews Hotels, a retrofitted steamer trunk packed with bespoke beverages stored in antique apothecary-style bottles, on display at Bar Collins – the hotel's lobby bar and restaurant – from 5-7pm daily. The Bellhop Bar promotion is available now through mid-January 2019, allowing guests to choose from local, pre-batched libations, as well as domestically-produced wine, to be poured, mixed and served on demand.
The Bellhop Bar by Loews Hotels was born out of the success of the brand's unique beverage concept, The Traveller Bar, which ended its two plus year run in January 2018, and drew inspiration from "the golden age of the cocktail era." The launch of this promotion continues to signal the traveler past, where travelers would pack their belongings in wardrobe trunks for extended journeys.
Guests are able to walk up to the new The Bellhop Bar and choose from two pre-batched cocktails that use Angel's Envy Bourbon or Hangar One Vodka. Additionally, a red and sparkling wine are featured, The Count by Buena Vista Winery, which is the oldest winery in the United States and Conundrum, one of the most recognized sparkling wines on the market. Creating a surprise and delight for guests and locals, every night at 5:00pm, Loews Miami Beach Hotel will conduct an opening bell ritual to announce the bar is now in service.
To learn more about The Bellhop Bar by Loews Hotels, click here.
Beehive Kitchen Reopens With New Space
Beehive Kitchen, the innovative, fast-casual restaurant known for its flavorful selections of fresh ingredients served in customized bowls, has reopened the two Fort Lauderdale locations in Cypress and Las Olas after renovations and updates.
Beehive Kitchen's new features include a redesigned space, delivery service, fresh seasonal menu items, and 'happy hour' specials. Fans of Beehive Kitchen will now be able to conveniently order their favorite meals to their home or work
place. Additionally, the seasonal menu items and special weekly happy hours are sure to impress Beehive Kitchen regulars and new customers.
As part of the recent renovation, both Beehive Kitchen Cypress and Las Olas locations now house new spaces to accommodate delivery. The new areas include a dedicated prep space and state-of-the-art processing technology. With these additions, customer requests will be fulfilled at optimal speeds and provide efficient service. The wholesome brand is now offering delivery to homes and businesses within a 3-mile radius.
Guests taking advantage of the convenient delivery service or ordering onsite can look forward to the addition of seasonal items and beloved signature favorites such as Sesame Citrus Tofu, Beehive BBQ Pork, Wok Seared Mushrooms, and Sweet Potato Glass Noodles. Another new addition to Beehive Kitchen is the Coca-Cola Freestyle touch screen soda fountain where guests can select from various Coca-Cola products and customize flavors according to their personal preference.
As an added bonus, Beehive Kitchen is offering a new 'Happy Hour' special where guests can take advantage of 'Happy Bowls' for $5 from 4 p.m. to 6 p.m. Happy Bowls during Happy Hour include The Fresh Bowl, made of Sweet Potato Glass Noodles, Whole Grain Brown Rice and Szechuan Green Beans with Sesame Citrus Tofu, and the Farmers Bowl, made of Whole Grain Brown Rice, Roasted Sweet Potatoes, Garlic Roasted Broccoli and Herb Grilled Chicken.
The Happy Hour also includes beers for $3.50 and bundle deals featuring signature gluten free cookies. Faithful customers will be rewarded with a loyalty program that will allow them to redeem 'Bee Rewards' offering buzz-worthy perks like free desserts, drinks, bowls and more.
Community Beach Cleanup with Tank Brewing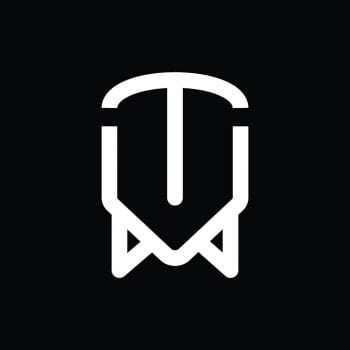 The Tank Brewing Co., Miami's leading-edge craft beer brewery, has teamed up with Florida International University to host a beach cleanup in honor of their first-ever canned beer, La Playita. The cleanup will take place Saturday, October 27 (tomorrow) from 9 a.m. to noon. The Tank Brewing Co. is committed to exceptional craft beer and to making environmentally responsible choices to help ensure its water purity, which is why they are committed to getting involved in taking care of "las playitas" that surround our South Florida community.
Carlos Padron, owner of The Tank Brewing Co., as well as other team members, will be at the beach clean-up sampling their very own, La Playita.
The Big Macch Returns to Macchialina
Loyal defenders of the 70/30 lean-to-fat ratio, IHOB skeptics and burger aficionados, rejoice! On November 5th, Miami Beach's rustic Italian outpost, Macchialina, will be doling out an artisanal, grass-fed beef burger in addition to the a la carte menu for three days only. The Big Macch, crafted by Executive Chef Michael Pirolo will feature a Red Top Farms chuck brisket and sirloin blend patty topped with Italian Fontina Val d'Aosta, sautéed porcini mushrooms, salsa Genovese and oven roasted shallots with a gratuitous amount of summer truffles served on a toasted Sullivan Street Bakery bun.
Pro Tip: There is a limited number of burgers each night so be sure to reserve yours when making your reservation.
Another Pro Tip: Don't even try asking for ketchup.
Blaze Fast-Fire'd Pizza Opens in West Kendall
Blaze Fast Fire'd Pizza, the recognized world leader in fast artisanal pizza, is giving fans in Miami a reason to celebrate. On Tuesday, October 30th, the leading fast casual brand will open its first Miami-Dade restaurant in West Kendall's London Square shopping plaza at 12305 Southwest 137th Avenue, on the southeast corner of Southwest 120th Street and Southwest 137th Avenue.
Blaze Pizza will celebrate its grand opening with a FREE build your own pizza for anyone who visits Blaze's new West Kendall location on Tuesday, October 30th, 11 a.m. to 9 p.m. and follows the brand on Instagram or Twitter @BlazePizza or Facebook.com/BlazePizza. The restaurant expects to give away more than 1,000 pizzas that day, according to Adam Cummis, president of the South Florida franchise group.
Since 2012, Blaze Pizza has become one of the nation's fastest growing restaurant brands by serving artisanal pies that are both fast and affordable. With interior seating for 64, and an exterior patio for 12,
the West Kendall restaurant, which is creating 50 new jobs, features a 2,700-square-foot interactive open kitchen format that allows guests to customize one of the menu's generously sized personal signature pizzas or create their own, all for around eight dollars.
Every pizza features made-from-scratch dough crafted in-house daily, all-natural meats and vegetables, and is finished in an open flame oven that cooks pizzas in three minutes flat. For guests with special dietary needs, Blaze offers gluten-free dough, vegan cheese, animal rennet free dairy, and tree-nut free pesto. Also featured on the restaurant's menu are freshly-made salads, iconic blood orange lemonade, and signature s'more pies for dessert.