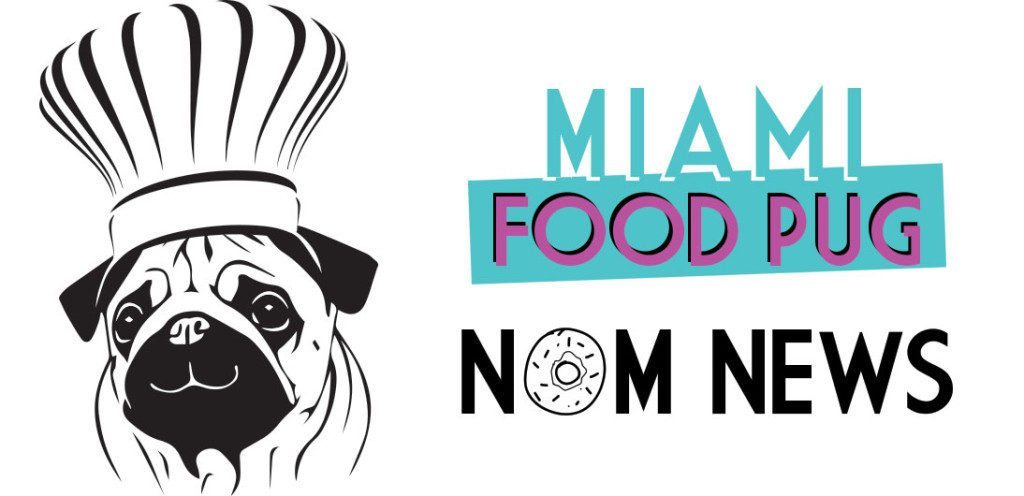 November 30, 2018
Each Friday, we compile South Florida food-related news and events that we couldn't fit on the site earlier in the week, as well as other local news that piques our interest. Want to be included in next week's roundup? Shoot us an email at bark@miamifoodpug.com.
Cleo Opens at the Redbury South Beach
Arepa Pop-Up at Obra Kitchen Table
Coming Soon: Café La Trova in Little Havana
Art Basel Events at Loews Miami Beach Hotel
Now Open: Copper Blues
Blanc de Blancs at Island Gardens
Corks & Canvases at Atton Brickell Miami
Cleo Opens at the Redbury South Beach
sbe, a leading global hospitality group, and Blue Road, owner of Redbury South Beach, have officially announced the opening of Cleo to the Redbury South Beach.
Dubbed by CNN as "Best New Restaurant," Cleo was created by the acclaimed Chef Danny Elmaleh and will be overseen at the South Beach location by Executive Chef Richard Bennet. Following a recent aesthetic refresh, Cleo's distinctly vibrant and celebrated menu will evoke a contemporary mezze bar and offer its signature shared-plate, social dining experience.
Drawn from a variety of influences, Cleo's cuisine will showcase a modern twist on the ingredients and cultures of the eastern and southern Mediterranean, with a collection of notable dishes prepared in a wood-burning oven. Along with Cleo's established menu, Chef Danny Elmaleh will also draw upon the flavors of Miami forging culinary touches that celebrate the local culture.
The 180-seat indoor/outdoor space will pay homage to the international Cleo brand, boasting lively music and an inviting atmosphere. Keeping tradition, the restaurant will offer its signature celebratory plate break, beginning with a slow clap throughout the restaurant, and adding to diners' shared experience on special occasions.
The menu will feature an eclectic selection including shared-plates of fresh meats, seafood and vegetables; delicious salads, homemade Lafa flatbreads, and a delectable raw bar, as well as a variety of vegetarian options. Signature dishes include Kibbeh Nayyeh Lamb Tartare, Bulgar, Mint, Lebaneh; Moroccan Fried Chicken Apricot Mustard, Harissa Aioli; Falafel Tahini, Tabbouleh; and Grilled Branzino Cauliflower Couscous, Lebaneh, Zhoug.
Complementing the cuisine, Cleo's bar will offer a hand-crafted cocktail program using fresh ingredients and carefully curated wine list.  Cleo guests will be able to dine indoors or al fresco with dinner served at 5pm-11pm from Sunday-Thursday and 5pm-midnight on Fridays and Saturdays.
Arepa Pop-Up at Obra Kitchen Table
Chef Francisco Abenante from La Casa Bistro (Caracas) and the upcoming BRASAMASA– a fast-casual arepa restaurant opening in Miami 2019 — will collaborate with the Obra Kitchen Table team to create an Arepa Bar Pop-Up this weekend.
Arepa-lovers can rejoice as the pop-up will be open this Saturday and Sunday, December 1st and 2nd from 10:00 am until 3:00 pm at Obra, located on the ground level of the Jade at Brickell building; plus, enjoy unlimited mimosas for $25.
Coming Soon: Café La Trova in Little Havana
After 15 years of friendship and past collaboration, award-winning bartender and mixologist Julio Cabrera and James Beard Award-winning chef Michelle Bernstein will introduce Café La Trova, a new beverage-focused concept complemented by classic Cuban cuisine with a modern "Michy" twist. Scheduled to open in December in Miami's Little Havana neighborhood on Calle Ocho, the bar and café will pay homage to traditional "Cantinero" cocktail culture and will feature a variety of Cuban-style dishes, along with live music and an outdoor patio to enjoy cigars.
The spotlight will shine on the cocktail program at Café La Trova, which showcases two separate and distinct bars. Helmed by Cabrera, alongside his bar and business partner, Maestro Cantinero Orestes Pajon, the main bar will feature favorite drinks from the 1950s, like the Daiquiri Clasico and the Presidente, as well as signature drinks like the La Trova Old Fashioned and the award-winning Buenavista, a cocktail that earned Cabrera the cover of GQ magazine in 2013 and recognition as Bombay Sapphire's "Most Imaginative Bartender in the United States."
A sister bar, that will double as a private area, will pay tribute to Miami in the 1980s, with cocktails that were made famous — or infamous — during that colorful time in the city's history, like the Cosmopolitan and Grasshopper. Cabrera aims to dispel the industry stigma of Miami Vice-style, premixed drinks from this era by using high-quality, fresh ingredients to recreate these timeless, vibrant drinks in the form of daiquiris and beyond. The bar will also serve as a training ground for young bartenders to learn classic Cuban bar technique.
Bernstein's legendary cooking will perfectly pair with Cabrera's libations with plans to serve as an all-day café from early morning to late at night. Running the kitchen will be Chef Raulito Salgado, former chef of La Floridita, arguably the most iconic bar/restaurant in Havana, Cuba, who will bring over several of his own traditional dishes. Bernstein's menu items will be inspired by New-Cuban cuisine, with traditional ingredients used in innovative, modern preparations, with flavor always as the backbone.
Art Basel Events at Loews Miami Beach Hotel
Art fuses with fashion, cocktails, body and movement during this year's Art Basel at the Loews Miami Beach Hotel Art Collective. The South Beach resort, home to an expansive collection of multi-medium works of art, brings together artists and brands including Derek Gores, Porsche, Abstrak and Miami Club Rum for a series of unique activations that capture the spirit of Art Basel and Miami Beach.
From Artist in Residence Derek Gores and his Collage Couture live art event, to the Porsche 26C Art Car and Rum & Rumba with Miami Club Rum – featuring live art by Abstrak, the Loews Miami Art Collective offers a not-to-be-missed Art Basel experience. Complimenting these events are exhale South Beach Spa's Body, Art + Movement yoga event and Loews by REVEAL, a pop-up fashion cube showcasing designer capsule collections and art.
Visitors and locals are invited to enjoy the following events Loews Miami Beach Hotel Art Collective events.  All events are complimentary and located on property. For times, dates and more information, click here.
Now Open: Copper Blues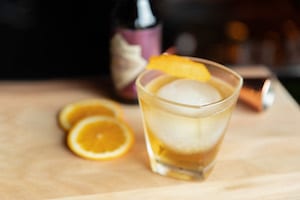 Originating from Phoenix, Arizona, Copper Blues has debuted its fifth location at CityPlace Doral with an all-new rustic-meets-industrial 6,000-square-foot space reminiscent of a reimagined warehouse. Copper Blues serves elevated pub fare and features a beverage program with an emphasis on local and craft elements. The dynamic venue is also designed as an entertainment space that showcases nightly performances from live musical acts consisting of local and national touring talent.
Blanc de Blancs at Island Gardens
The Little Lighthouse Foundation's Season Opening Party: Blanc de Blancs is taking place this Saturday, Dec. 1 at 2 p.m. at Island Gardens. Put on your favorite chic, all-white outfit in support of LLF, an esteemed organization that offers support and assists undeserved children and their families.
Until 7 p.m., guests will enjoy an open bar all day, delicious bites from some of Miami's top restaurants and caterers including Pubbelly Sushi and  Amour de Miami, live music, a pop-up fashion show and store from Notorious Swimwear, and more. The experience will be complemented with 360° views of the skyline of Miami and the historical harbor of Biscayne Bay.
Limited number of tickets available now at www.LLFBlancdeBlancs.com for $100.00. VIP tables are also available for $3,500.00, which includes a VIP table, unlimited bottle service, and access for 10 guests.
Corks & Canvases at Atton Brickell Miami
Atton Brickell Miami is offering an Art Basel event you can actually get into! Corks and Canvases, Basel edition, is open to the public on December 6th.Guests and visitors alike will have the opportunity to indulge in unlimited wine and prosecco while learning to paint with a professional artist. All necessary supplies for painting will be included. Art and drinks? Sounds like a match made in heaven! Tickets are $35 per person and are available for purchase via EventBrite.