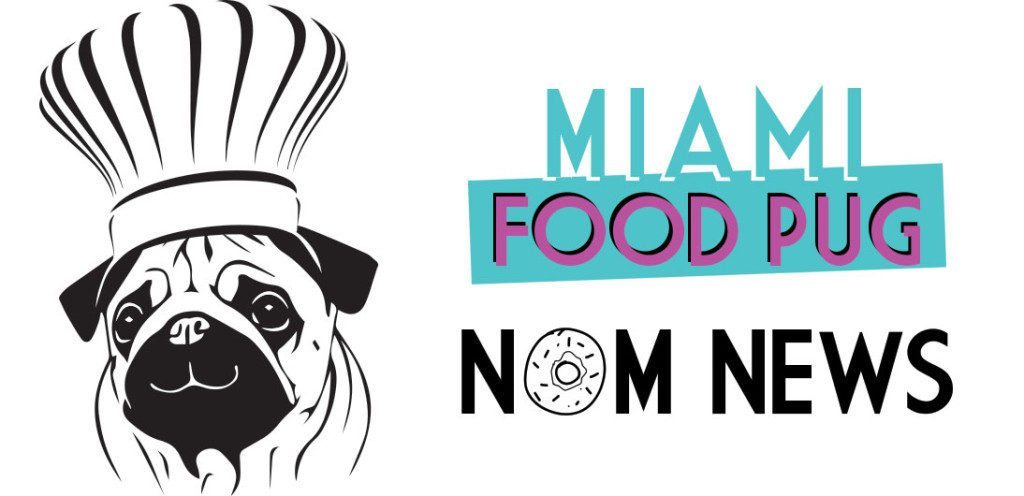 November 9, 2018
Each Friday, we compile South Florida food-related news and events that we couldn't fit on the site earlier in the week, as well as other local news that piques our interest. Want to be included in next week's roundup? Shoot us an email at bark@miamifoodpug.com.
Nautilus Launches New Brunch
Bubbles in the Sky at EPIC
R House Expands Drag Brunch to Saturdays
Now Open in Downtown: Cvltvra
New Celebration Menu at Lobster Bar Sea Grille
Weekly Specials at Sette Osteria
Nautilus Launches New Brunch
Nautilus South Beach brings the best of West Coast cuisine to Miami with its new $32++ Feast Hotel California Saturday Brunch menu, which features staples made with fresh ingredients and multicultural flavors the region is known for.
For the Mexican breakfast lovers, entrée choices range from Blue Corn Tortilla Soup with avocado pico de gallo; Chimichangas with chicken; Mexican adobo and avocado crema; Poached Eggs; Chorizo and Potato Quiche with cheddar; Huevos Rancheros with roasted tomato, peppers and tostadas; and Skinny Scrambled Eggs with egg whites, kale, tomatoes and queso fresco.
For the healthy vegetarians, offerings of Roasted Root Vegetable Salad with arugula, pistachio and golden raisins; Market Green Salad with tomatoes, carrots, cucumber and radicchio; Three Bean Salad with queso fresco and cilantro; and a Quinoa Station to build your own with toppings like tomatoes, corn, onion, radishes, green beans, dried peaches, arugula, chicken, steak and shrimp.
Finish your meal with a sweet finale with the Dessert Station and Bread & Pastry Station. Breakfast Danish options such as the chocolate croissants, donuts, blueberry muffins, plain croissant, sour dough, baguettes, and olive focaccias, accompanied by muesli jars or fresh berries. For the sweet tooth, Tres Leches, Fruit Tarts, Chocolate Cakes, Churros and Dulce de Leches.
Bubbles in the Sky at EPIC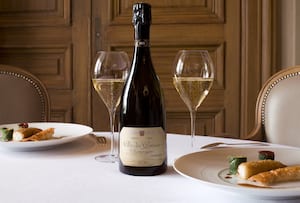 On Tuesday, November 13 at 7PM, Kimpton EPIC Hotel will host a "Special Evening with Charles Philipponnat," featuring Charles Philipponnat, head of the house of Champagne Philipponnat, atop the private EPIC 29 Lounge on the hotel's 29th floor. Co-hosted by Kimpton EPIC's own sommelier and beverage director Amy Currens, this special Champagne dinner will officially launch Philipponnat in Florida, showcasing vintages from "one of the most consistent and dynamic of all Champagne," as recently stated by Forbes.
This special evening will mark the first time that Charles Philipponnat visits Miami, launching his brand statewide. One of Currens' favorite Champagne producers, Mr. Philipponnat will host the intimate dinner showcasing exclusive Champagnes selections including two vintages of the Champagne house's world famous Clos de Goisses, handpicked by Currens and the producer himself.
Priced at $125, the Philipponnat Champagne dinner is a unique pop-up dinner, part of the EPIC Sky Dining Champagne series. A brainchild of Currens, EPIC Sky Dining Series is a seasonal offering launched this summer featuring Champagne heavyweights such as Roederer, Laurent Perrier and RM Growers such as Pierre Péters, Champagne Special Club among other Grower Champagnes, handpicked by Currens and exclusively paired with a multi-course menu created by executive chef Alex Olivier.
EPIC Sky Dining dinners take place on Kimpton EPIC's private 29th floor lounge, overlooking the beautiful downtown Miami skyline and will officially resume in January. Upcoming EPIC Sky Dining Winter of Champagne 2019 dates include:
Thursday, January 18
Thursday, February 21
Thursday, March 21
For more information and reservations, please contact Amy Currens, amy.currens@area31restaurant.com.
R House Expands Drag Brunch to Saturdays
Brunch skeptics have their place in the world, but here in Miami, the cutesy breakfast/lunch mash-up is as much a religion as it is a tradition. R House's Drag Brunch has been taking Miami diners to church every Sunday with an exciting and satisfying experience.
Featuring a meal made for lingering amongst the city's hottest queens, R House has announced the launch its Saturday Drag Brunch kicking-off on Saturday, November 17. The event will be hosted by drag diva Athena Dion and take place from 1 p.m. to 3 p.m.
Now Open in Downtown: Cvltvra
CVLTVRA, a new restaurant by Argentine-born celebrity chef/partner Sebastian La Rocca, announces today they will open November 9 at the ME by Melia hotel on Biscayne Boulevard (1100 Biscayne Boulevard) adjacent to American Airlines Arena. The restaurant concept, a "cocina de mercado," combines top-quality ingredients from Latin America with techniques mirroring Mediterranean cuisine, creating a true fusion of flavors and flair. CVLTVRA is open for lunch, dinner and late-night dining.
Born of the international travels of chef-partner La Rocca, the restaurant aims to translate his dedication to Latin American ingredients combined with a nomadic spirit. Ingredients are sourced from local and artisanal vendors when possible, contributing to the regional economy and fair-trade practices.
To serve as executive chef of CVLTVRA, La Rocca has hired chef Fabian Di Paolo, who has cooked with chef Jean-Georges Vongerichten at the W Hotel in Washington, D.C.
Guests of CVLTVRA will experience meze-style dining, where each guest curates a meal from two or three dishes to share with the table. The Nibbles section of the menu consists of plates featuring one or two premium elements like aged Grana Padano Cheese or hand-cut Serrano Ham. Crispy Chicharron with habanero sweet chili sauce that can be elevated by the addition of beluga caviar and crema.
In the Vegetales menu section, guests can experience Roasted Butternut Squash and Coconut Soup topped with a perfectly poached egg and spiked with serrano chile, or a Half Avocado topped with Russian salad and fresh sea urchin. From the sea's bounty, chef La Rocca presents Peruvian-style Tuna Tiradito — a raw preparation with passion fruit leche de tigre, a Grilled Octopus with braised beans, roasted tomatoes, and savory curry-orange sauce and a unique take on soup with a King Crab Leg chilled lettuce soup, heirloom tomatoes, shallots and cucumber.
Omnivores will love the Carnitas selections, including a family recipe from La Rocca's grandmother. Her Pork Milanesa with tomato, avocado and radishes is a true comfort-food classic. The Worcestershire Braised Short Ribs are addictive and served with roasted ayote, picked shallots, and pepitas. Skipping dessert isn't an option when there are treats like Coconut-Ginger Rice Pudding and Dulce De Leche Panna Cotta on offer.
New Celebration Menu at Lobster Bar Sea Grille
The struggle is real for Miami foodies who didn't have time to complete their Spice bucket lists – and who doesn't want more Spice-like menus to take advantage of year-round?
Fortunately, Lobster Bar Sea Grille has got you covered. Offering a 3-course set menu all year-long at the Miami Beach location, the Celebration Menu is an experience that won't leave you hungry or break the bank. This prix-fixe menu treats guests to full-sized apps and dishes like the Jumbo Blue Gulf Shrimp on ice and Grilled Mediterranean Octopus.
The entrees offer a variety of daily selections from European whole fish to the delectable Surf and Turf to the famous and indulgent Lobster Stuffed Lobster (yes that's right, they stuffed lobster with MORE lobster, and you can afford it!). Wine pairings are also available and feature varietals from Napa Valley Premier Winemaker, Duckhorn Vineyards. Last but certainly not least, course three to end your evening on a sweet note with housemade Profiteroles or Pavlova to name a few.
For the early comers – 5:30PM to 6:30PM – the menu is priced at $39. From 6:30PM to 9PM, the menu is available at $49; and for the late-snackers – 9PM to close – the menu will return to $39. Guests can enjoy the menu seven days a week and on holidays. Reservations can be made by calling 305.377.2675.
Weekly Specials at Sette Osteria
Wynwood's Italian hotspot Sette Osteria is giving people a way to start their week on the right foot this month with new weekly specials that will make stomachs and wallets happy. The following specials are available during dinner time:
Sundays – All pizzas are $10
Mondays – All wine bottles are 50% off
Tuesdays – All pastas are $12