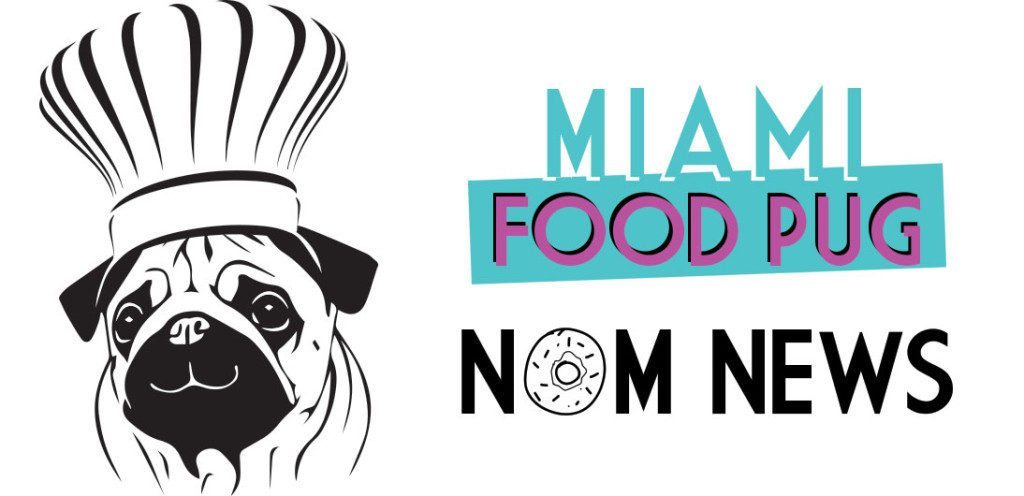 December 21, 2018
Each Friday, we compile South Florida food-related news and events that we couldn't fit on the site earlier in the week, as well as other local news that piques our interest. Want to be included in our next roundup? Shoot us an email at bark@miamifoodpug.com.
This is our final Nom News of the year. We'll be back on January 4, 2019. Happy holidays!
Free Rooftop Holiday Movie at Atton
Christmas Holiday Menu at Pink Pie
Root & Bone Opens Next Week
New Bar Alert: Barter
Free Rooftop Holiday Movie at Atton
In honor of the holiday season, Atton Brickell Miami will be hosting a special edition of their 'Move Under the Stars' with a festive screening of 'Elf' on Wednesday, December 26th, at 8:30 p.m. The rooftop event is free to attend for guests of all ages and includes complimentary popcorn plus select food/ beverage offerings – seats can be reserved via this link.
Christmas Holiday Menu at Pink Pie
Pink Pie, the famed South Florida-based pie shop, offers a new a reason for the holiday season. The pie shop known for its three-inch mini pies, will accept Christmas pre-orders until Friday, December 21 for pick-up or delivery on Monday, December 24. Fans of the bite size pies can choose from 10 unique flavors, including special Christmas flavors like the Hot Cocoa, Gingerbread and Chocolate Peppermint. Packages vary from 12 to 50 pies and prices range from $30 to $105.
Orders can be placed online and via phone (954-744-0214). Pick-Up and Deliveries on Monday, December 24:
Pick-Up Times/Addresses
7:30 a.m. and 1 p.m.
Commissary Kitchen
1940 N 30th Rd, Unit #112
Hollywood, FL 33021
Wynwood Shop
170 NW 26th Street
Root & Bone Opens Next Week
Grove Bay Hospitality Group (GBHG) along with celebrity chef partners/restaurateurs Jeff McInnis and Janine Booth are pleased to announce the official launch date of the new South Miami location of Root & Bone.
The NYC to Miami concept is set to open on Saturday, December 29, 2018. Kick-off weekend will feature dinner service only with the restaurant closed on the 31st and reopening for the perfect Hangover Brunch on New Year's Day. Weekend Brunch will premiere on January 5, 2019 with a festive Sunday featuring live music.
Patrons can expect to enjoy genuine American cuisine with a Southern flair at this neighborhood restaurant. The classic recipes featuring farm fresh ingredients offer something for everyone from biscuits and fried chicken to salads and ribs.
Also, made from scratch desserts are the perfect way to complete the meal. The bar will be replete with spirits that complement the warm ambiance including a plethora of scotch, whiskey and bourbon for imbibers of the brown spirits. Guests can enjoy weekday Happy Hour specials and promotions, including a fun Ladies' Night on Thursdays.
New Bar Alert: Barter
Wynwood is filled with new ideas on a daily basis, with artists filling up its walls with their greatest visions. Barter Wynwood is ready to bring back the best of our past with their new idea and concept. Whether you are looking for the perfect piece to compliment your new living room or getting rid of that old electronic that's collecting dust in your apartment, Barter Wynwood has a solution for you, and they're offering you a drink to go with the experience.
This indoor-outdoor location, also known as the former King Automotive space, will be Wynwood's newest hot spot when it opens its doors today (December 21). Under the culinary direction of Chef David Gomez, who is known for his work under Michael Schwartz, as well as Lure Fish Bar at the Loews Hotel in South Beach, the menu will not disappoint even the pickiest of palates. Expect Avocado Bowls, Chicken Lollipops, Burger Sliders, and even Vegetarian Skewers.
Inside, you will find a wall of shelves adorned with some of the most coveted vintage items up for grabs. If you want to leave your own item on consignment and take home some cash or simply leave the funds gained in an open tab, Barter Wynwood will make sure to set you up and give you the power to say "put it on my tab" rather than having to pull out your wallet.
Having a standing bar tab at Barter Wynwood will be the envy of those who don't have one because the cocktail menu, created by Brian Diaz who is also responsible for No.3 Social menu, will have over 8 cocktails that will surely make it onto everyone's Instagram feed. Aside from their photo-worthiness, their creative flavor combinations will have your tastebuds dancing to the beat of Barter Wynwood's live music.