April 19, 2019
Each Friday, we compile South Florida food-related news and events that we couldn't fit on the site earlier in the week, as well as other local news that piques our interest. Want to be included in our next roundup? Shoot us an email at bark@miamifoodpug.com.
Caja Caliente to Open in Coral Gables
Sustainable Supper Club at Habitat
Beerfest at Marlins Park
Outdoor Fun at The Confidante
Scavenger Hunt at Veza Sur
Pairing Dinner at Council Oak
Wine Dinner at AQ Chop House
Sunset Session at Atton Brickell Miami
Caja Caliente to Open in Coral Gables
Caja Caliente is coming to Coral Gables! Starting as a small food truck in 2016, Caja Caliente quickly expanded into a bigger location in the heart of Wynwood with an eclectic outdoor seating area.
Caja Caliente in Coral Gables will consist of a 1,500 SqFt space that seats 40-50 people and has a "Tranquilo y Tropical" theme to it. In fact, many of the pieces that were used for decor came from various islands, including Cuba. Each seating area will carry a fun yet classic ora carried over from the Wynwood location.
One of the biggest additions to the Coral Gables space is a tropical themed beer & wine bar. While the new location will include new dishes, Caja Caliente will keep their original recipes and customer favorites such as Lupitas' pan con lechon, the tamal and of course their famous Original Cuban tacos. What's new on the menu, you ask? Gator tacos, weekend brunches by owner Monica "Mika" Leon herself and arroz con pollo made by her mom Lupita.
Caja Caliente is set to bring a new energy to the neighborhood as they will be open late making it one of the only eateries with late night hours in Coral Gables. In addition, vibrant promotions await such as live music, $4 tacos and beers on Tuesdays, $9 tamal on Thursday, and many more.
Caja Caliente will be opening its doors to the public May 11, 2019 at 12:00PM and is located at the entrance of Ponce de Leon, 808 Ponce De Leon, Coral Gables, FL 33134,
Sustainable Supper Club at Habitat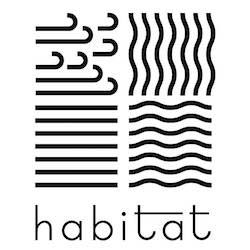 This Earth Day, Habitat at the 1 Hotel South Beach, the benchmark for sustainable resorts in South Beach, welcomes guests to join in a three-course sustainable cooked supper on Monday, April 22nd from 7pm – 9pm. In hopes to educate guests on different ways of eating sustainably that are not just plant-based, the hotel's talented chefs have created a prix fixe dinner menu that will teach guests about being mindful of the way their ingredients are raised, farmed and sourced.
For $125, guests will be able to indulge in fresh dishes including Lionfish and Feral Boar, which are local invasive species and are dangerous to other beneficial organisms. There are many ways of eating sustainably and our chefs are always discovering the right way to do it. Don't miss the chance to dine deliciously, without harming the planet.
Click here for tickets.
Beerfest at Marlins Park
On April 20, enjoy a sampling of domestic, international, and local craft brews at the Miami Marlins vs. Washington Nationals game with friends and family.
With your ticket purchase, you'll receive the following:
-Access to pregame (2 hours before the pitch)
– Souvenir 5oz Beerfest sampling mug
– Samples of domestic, international, and local craft beers
– Ticket to the game
Must be 21 years of age or older to purchase. Tickets are limited. For more info and to purchase tickets, go to Marlins.com/Beerfest.
Outdoor Fun at The Confidante
In time for another exciting spring/summer season, The Confidante Miami Beach is pulling all the stops on outdoor fun and poolside service with the introduction of custom amenity carts, on-demand floatie menus and expanded food and beverage offerings. One of the new offerings is the hotel's pull-up cart service.
You don't even have to ask for a treat, as The Confidante staff intuitively delivers daily delighters to keep poolside lounging on point, including cold hand towels (with or without The Confidante's popular signature scent), frozen grapes, signature cocktail samples and more. As the temperatures rise, guests stay cool on property, thanks to a recently expanded partnership with gourmet ice-cream brand from Miami's historic Little Havana neighborhood, Azucar Ice Cream Company, and craft popsicle company from Miami's popular Wynwood Art District, Cielito Artisan Pops.
Azucar brings three new flavors to the cart at $8 each: coconut, Domino (Cookies and Cream), and strawberry. The hotel's exclusive gourmet popsicle and libation pairing menu, in partnership with Cielito Artisan Pops, brings five new options: Hibiscus Mini Pop ($5.5), paired with a glass of Avissi Prosecco ($12); Watermelon Pop ($7), paired with Globetrotter ($16); Ginger Mint Lemonade Pop ($7), paired with Confidante Lemonade ($15); and The Confidante Pop ($7), paired with Confidante Colada ($15).
Scavenger Hunt at Veza Sur
This weekend, go on a scavenger hunt for a free keg from Veza Sur Brewing Co. On Friday, April 19, anyone with an Instagram can have the chance to find and win a free keg of beer from Wynwood's Veza Sur Brewing Co. the Latin-inspired brewery is hiding 24 kegs throughout Miami and posting hints to their Instagram Stories every hour.
Anyone who can find the kegs must snap a photo and post it to their feed, tagging @VezaSurBrewingCo and #HechaEnMiami. Guests will have until Sunday, April 21 to find the kegs.
Pairing Dinner at Council Oak
Council Oak Steaks & Seafood at the AAA Four Diamond-rated Seminole Hard Rock Hotel & Casino Hollywood will host its highly coveted Pappy Van Winkle Bourbon Dinner on Wednesday, April 24, 2019. A welcome reception will begin at 6:30 p.m. with passed hors d'oeuvres and a specialty cocktail, followed by a four-course dinner prepared by Council Oak's culinary team at 7 p.m.
Hosted by Buffalo Trace Distillery's Pappy Van Winkle Ambassador Randy Palmer, dinner will be paired with a Pappy Van Winkle flight featuring pours of 12-year, 15-year, 20-year and 23-year reserves. Pappy Van Winkle is one of the most sought-after bourbons in the country, as the distillery only releases approximately 7,000 cases a year. Price is $450 per person, and you can make reservations by calling 954-316-2900.
Wine Dinner at AQ Chop House
AQ Chop House by Il Mulino will host an exquisite dining experience featuring a five-course dinner with wine pairings by Santa Margherita and menu curation by Il Mulino New York Executive Chef Michele Mazza. Guests can take part in this palate-gratifying experience on Thursday, April 25th at 7 p.m. for $175 per person.
For the first course, guests will start the evening with Seared Diver Scallops over a cauliflower purée and topped with wild mushrooms. Paired with this dish is a Santa Margherita Sparkling Rosé with hints of red berry and floral aromas.
The second course will be a Risotto Cacio & Pepe cooked with a parmesan crust. A clean and dry golden apple Santa Margherita Pinot Grigio will be served to complement the dish's combined flavors.
The third course consists of a delicious Porcini Mushroom Crusted Halibut, served with creamy polenta mushrooms and a port reduction. The wine pairing for this dish is a Kettmeir Müller Thurgau with notes of nutmeg, nettle and white peach. For the fourth course, prepare to dig into a Colorado Lamb Loin made with garlic mashed potato, braised Cipollini onions, and paired with a Santa Margherita Chianti Classico Riserva.
For the grand finale of the evening, indulge in a Spicy Chocolate Mousse paired with a refreshing Santa Margherita Prosecco with peach and apple aromas.
For reservations, please call 305.466.9191.
Sunset Session at Atton Brickell Miami
On Saturday from 2 p.m. to 7 p.m., enjoy the most of this Florida 'spring' with Atton Brickell Miami's Sunset Sessions at the Vista Rooftop Bar. Vibe to live music, signature bites, and 50% off drinks – stay long enough and you can catch the sun as it begins to set against the beautiful Brickell Miami skyline. Admission is free to the public.