April 26, 2019
Each Friday, we compile South Florida food-related news and events that we couldn't fit on the site earlier in the week, as well as other local news that piques our interest. Want to be included in our next roundup? Shoot us an email at bark@miamifoodpug.com.
Happy Hour at Yardbird Southern Table & Bar
Chick in Jones Pop-Up at Panther Coffee
Late-Night Brightline Trains for Sunfest
New Breakfast Service at Gianni's
Time Out Market Opens May 9
'Art Living' at Delano South Beach
La Mar Introduces New Menu
Sushi Rolling Class at Katsuya South Beach
Happy Hour at Yardbird Southern Table & Bar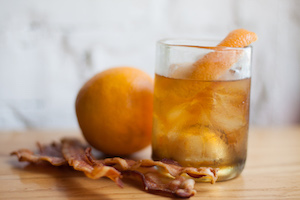 Yardbird Southern Table & Bar is celebrating seven years of Southern charm with an upgraded happy hour of $7 cocktails, bites, beer & bourbon. Available weekdays from 4-7 p.m., Yardbird Miami offers discounted favorites such as the bourbon-infused Old Fashioned, simply mixed with Wild Turkey 81, Orange and Aromatic Bitters for a smoky sweet twist on the classic cocktail.
In addition to the already unbeatable happy hour prices, Yardbird will celebrate its seventh anniversary with a Lucky 7 scratch off game for all happy hour goers at the bar while supplies last. Scratch off three 7's in a row to receive an appetizer on the house on your next visit.
Chick in Jones Pop-Up at Panther Coffee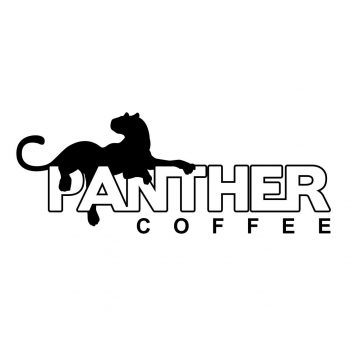 Miami queen of Soul Food and celebrity chef, Amaris Jones, will host a second "Birds 'n' Bubbles" Sunday brunch pop-up from her new concept, Chick in Jones, on April 28 from 11 a.m. to 4 p.m. at Panther Coffee in Little Haiti. In search of the perfect iteration of modern Soul Food, Amaris created her renowned, organic Chicken and Waffles, which will be served at the brunch. Patrons can complement their brunch bites with Panther Coffee's exclusive Cascara Mimosa and specialty coffees.
Late-Night Brightline Trains for Sunfest
Featuring over 50 bands on 3 stages, Sunfest 2019 kicks off in West Palm Beach on May 2 – 5, 2019. For those looking to avoid the stressful post-festival traffic, Brightline will offer special late-night trains from West Palm Beach to Fort Lauderdale and Miami throughout the entire weekend. Festival-goers can book directly via gobrightline.com.
Thursday, May 2
– Departing West Palm Beach at 8:30 p.m. arriving in FTL at 9:07 p.m. and Miami at 9:45 pm.
– Departing West Palm Beach at 11 p.m. arriving in FTL at 11:37 p.m. and Miami at 12:15 p.m.
Friday, May 3
– Departing West Palm Beach at 8:30 p.m. arriving in FTL at 9:07 p.m. and Miami at 9:45 p.m.
– Departing West Palm Beach at Midnight arriving in FTL at 12:37 a.m. and Miami at 1:15 a.m.
Saturday, May 4
– Departing West Palm Beach at Midnight arriving in FTL at 12:37 a.m. and Miami at 1:15 a.m.
Sunday, May 5
– Departing West Palm Beach at Midnight arriving in FTL at 12:37 a.m. and Miami at 1:15 a.m.
New Breakfast Service at Gianni's
Starting April 22nd, 2019, Gianni's at the Villa Casa Casuarina at the former Versace Mansion, is pleased to announce that breakfast is now being served daily at the legendary South Beach landmark property. Whether attending a business meeting or enjoying an impromptu date, diners can start their day by the stunning mosaic-tiled pool or in the Garden or Roman rooms.
Priced at $19 per person and inclusive of coffee or tea and orange juice, breakfast is offered from 8AM to 10:30AM. Diners can choose from a Continental Breakfast comprised of pastry basket with jam and butter, American Breakfast consisting of eggs any style, roasted potatoes and choice of sausage or bacon, French Toast served with fresh berries, whipped cream and maple syrup, Omelet with choice of mushrooms, bell peppers, tomatoes, onions and cheese, or selection of cereals and muesli.
For a $5 surcharge, The Villa Eggs Florentine – poached eggs and sautéed spinach served atop a toasted English muffin is an option; as is Smoked Salmon served with cream cheese, red onion, arugula and tomato. For an additional $10, feast on Grilled Steak and Eggs: a NY Strip served with eggs any style and roasted potatoes.
For those on holiday or playing hooky, make it a special occasion with a Mimosa, sparkling wine, white, rose, or red wine ($9 – $11). Tax and gratuity are additional.
Time Out Market Opens May 9
Time Out Market Miami has announced that it will open on Thursday, 9 May 2019, at 8am. It will bring a new experience to South Beach: a unique food and cultural market that will showcase the city's most outstanding culinary talents, serving Miami on a plate.
Time Out Market Miami also reveals final additions to its stellar lineup: James Beard Award-winning Chef Norman Van Aken will introduce his pizza concept Beach Pie and Chef Miguel Massens will take a residency in the demonstration kitchen. Previously announced award-winning top chefs and much-loved restaurateurs to join include Jeremy Ford, Antonio Bachour, Giorgio Rapicavoli, Suzy Batlle of Azucar and more.
Located just off South Beach's Lincoln Road, at 1601 Drexel Avenue, Time Out Market Miami will bring the best of the city under one roof: its best chefs, drinks and cultural experiences, based on editorial curation. Across 18,000 sq ft, there will be 18 eateries, a demo kitchen and three bars.
The market will be open daily from 11am with some eateries serving from 8am coffee, juices and delicious breakfast items to start the day; from Sunday to Thursday it will close at 11pm, on Friday and Saturday at midnight.
'Art Living' at Delano South Beach
Delano South Beach, the iconic oceanfront hotel located in the famed Collins Ave, is hosting a new art installation, Art Living, in its lobby, giving locals and travelers alike, yet another reason to migrate to the beach. Guests can enjoy the beautiful creations from five talented artists until May 5th, 2019.
Rafael Barrios: A Louisiana native, Rafael enjoys playing with shapes, altering the laws of geometry, fabling volume in space. His sculptures are characterized by breaking orthodox directionality, accessing new possibilities of perception.
Maria Cristina Carbonell: A Puerto Rico native – Maria Cristina likes to express herself freely though drawing, painting, photography, sculpture and video, to materialize illusions, fears and desires.
Taylor Kuzia: Taylor's 'Teese', the design project on display, involves the wild things we call flowers. Her arrangements are full of color, texture and volume, like whimsical creatures coaxed from their natural landscapes to play in other environments.
Ted Collier: Ted's 'Circle Series' goal is to provide viewers with new meaning and perspective to familiar forms and colors while finding elegance in simplicity. His work has been collected all over the world in places like Nordstroms across North America, The Lennox Hotel, and many notable private collectors.
Ignacio Gana: A Chile native, Ignacio was chosen as the official artist of the Latin Grammy Awards in 2017. His paintings and sculptures are found in collections and museums such as the Museum of Modern Latin American Art in California and others.
La Mar Introduces New Menu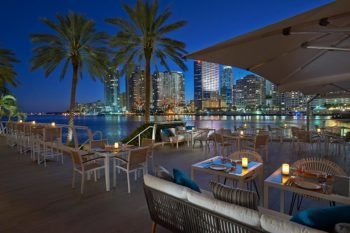 La Mar by Gaston Acurio, Brickell's renowned Peruvian hotspot at Mandarin Oriental, Miami, has released an impressive list of new menu items in honor of its five-year anniversary. The restaurant's new offerings are threefold and introduce a host of new dishes on the main menu and enhancements to existing classics, an innovative fusion on tiki drinks and Peruvian ingredients, and a new dessert concept inspired by the various ecosystems and physical locales in Peru.
Standouts from the new menu include introductions to the Cebiche Bar like Atun Y Sandia ($19), comprised of compressed watermelon, tuna, dashi, wakame salad, yuzu and shiso ice; and new Piqueos Frios like Niguiri Anticuchero ($9) with sushi rice and salmon torched with miso anticuchera sauce and chalaca for a bright, intriguing appetizer. In the Piqueos section, the kitchen puts forth a few new dishes, including Torrejas de Choclo ($22), corn fritters made from Peruvian large-kernel corn, topped with spicy seafood cebiche.
The entrees section sees the largest number of new dishes, including Churrasco a lo Pobre ($85), a 24 oz. Cowboy steak with chimichurri, cannellini beans tacu-tacu, chorrillana sauce and fried banana alongside criolla salad. The Branzino Chifa ($29) is a nod to Peru's Chinese community with a tender steamed filet served with vegetables, shiitake mushrooms and white chaufa rice. Two dishes for sharing include a platter of cebiche mixtos, jalea de marisco and crab causa in El Cebichero ($52) and the Planchaza ($69), a mixed grill of seafood served with anticuchero sauce, rocoto butter, lime and chimichurri.
The new Peruvian Tiki cocktail menu designed under the direction of beverage director, Iain Harrison, features six new drinks. The Solano de Callao ($17), includes pisco and the purple-corn beverage known as chicha morada combining pineapple, lemon, honey and Jameson. The Ghost of Azul ($17), features a rum blend including demarara rum and South American solera rum, as well as passion fruit, lime, orange juice and orgeat. Seized in Lima ($17) is a sweet and savory concoction of pisco, gin, chartreuse and banana liqueur with coconut water, lime, simple syrup and fresh cilantro.
An elegant, thoughtful revision of the dessert menu conceptualized by new Executive Pastry Chef Jamon Harper is also on deck, drawing inspiration from the people, landscape, and flavors of Peru presented with modern and whimsical touches. Huatia ($14) pays homage to the traditional clay and soil cooking method for potatoes and is served with warm caramel sauce poured over fire-roasted potatoes, brown-butter powder and smoked cocoa-almond "soil" tableside. Maiz Morado ($14) features this staple Peruvian crop in several dessert mediums, including sweet corn mousse with a gelée made from chicha morada, caramelized kataifi, and corn "husk" tuile with crunchy corn kernels.
For more information on La Mar by Gaston Acurio, please visit MandarinOriental.com/Miami, or call 305-913-8358.
Sushi Rolling Class at Katsuya South Beach
Katsuya South Beach, located within sbe's iconic SLS South Beach, is hosting a two-hour sushi rolling experience led by its renowned sushi chef Hiro Asano. The class will give locals and visitors alike an opportunity to learn the ins and outs of creating an intricate Japanese staple. For $75 per person, the session includes a sushi rolling lesson, a lunch feast to indulge in the sushi roll creation and a sake tasting. As an added bonus, an additional Japanese whisky tasting is also available upon special request. The class will take place Saturday, May 11 from noon – 2 p.m.
Hotel guests, locals and visitors of all ages are encouraged to attend. Tickets are limited and can be purchased by emailing katsuyasouthbeach@sbe.com or by calling 305-455-2999.