April 5, 2019
Each Friday, we compile South Florida food-related news and events that we couldn't fit on the site earlier in the week, as well as other local news that piques our interest. Want to be included in our next roundup? Shoot us an email at bark@miamifoodpug.com.
Experience Paso Robles in Florida
AMPARO Debuts in Downtown Miami
National Beer Day at Bulla
National Empanada Day at Cafe La Trova
Collab Dinner with No Name Chinese and Cake Thai
Taiyaki Releases Dwyane Wade-Inspired Ice Cream
Experience Paso Robles in Florida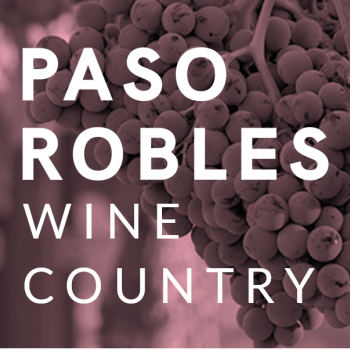 Paso Robles Wine Country, one of the nation's premier wine regions, has announced its plans to visit Florida with its Grand Tasting Tour of Paso Robles wines, Paso Wine in the Sunshine State. More than 20 wineries from California's third largest wine producing region will pour a sampling of their award-winning wines in Miami on April 10 and Palm Beach on April 11.These back-to-back events feature Paso's best wineries pouring 100 wines for wine trade, media, and the public. The wine trade and media experience begins with a seated master-class highlighting a selection of wines indicative of the Paso Robles American Viticultural Area.
This is a free event to all qualified wine trade and wine media in the region. This educational seminar is immediately followed by a walk around tasting where 20+ wineries from Paso Robles will pour their best for the wine trade and media.Members of the wine buying trade and media are encouraged to visit the website to register to attend.Beginning at 6 p.m., wine lovers of both Miami and Palm Beach can taste wines into the evening with advance ticket purchase. This walk-around tasting event features the personality of Paso Robles Wine Country as much as the wine with winery representatives from Paso Robles pouring. Attendees are sure to discover new wines and taste those they know and love.
Admission is $40 per person, which includes unlimited tasting and a selection of cheese and charcuterie. Tickets are limited to 200 people at each event and can be purchased on
www.pasowine.com.
AMPARO Debuts in Downtown Miami
Come experience "AMPARO" in Downtown Miami!"AMPARO" is a one of a kind immersive theater experience based on the compelling, true story of an immigrant family's triumph through exile. Theatergoers will be transported from present-day Miami to 1957-Cuba, where they will follow cast members through the Cuban Revolution and bear witness to the struggles and triumphs of the Arechabala family–founders of The Real HAVANA CLUB rum. With five tracks and choose-your-own-journey moments throughout the show, the audience will be able to experience this story from multiple perspectives.
The AMPARO Experience includes a pre-show cocktail hour with a series of imaginatively handcrafted Havana Club rum cocktails––like the Guayabita, the Airmail, and the Havana Especial––followed by a 90-minute guided immersive theater experience. After the show, we invite you to lounge in the Havana Club rum garden and enjoy cocktails for purchase.
Click here to purchase your tickets.
National Beer Day at Bulla
Bulla Gastrobar is celebrating National Beer Day all weekend long with a two-day celebration of specials. From April 6th through April 7th, the local Spanish eartery invites guests to sip on $5 beer sangrias all day long – so grab a cold one (or few) and enjoy!
National Empanada Day at Cafe La Trova
Celebrate National Empanada Day on Monday, April 8th at Café La Trova where star chef Michelle Bernstein showcases her irresistible signature Latin dish. To mark the special occasion, Café La Trova will offer complimentary empanadas* during Happy Hour from 4 p.m. to 7 p.m. and 1/2 OFF empanadas all night long from the regular dinner menu. Guests can enjoy live music by an authentic Mariachi band while sipping on signature cocktails prepared by the bar's legendary cantinero Julio Cabrera including Casa Noble Margaritas for just $6.
Collab Dinner with No Name Chinese and Cake Thai
Cake Thai is making a comeback at No Name Chinese. It's been a little more than one year since Phuket Thongsodchaveondee sold out his dinner he headlined at the South Miami treasure. On Monday, April 15th "Cake" is returning to cook alongside Executive Chef Pablo Zitzmann at No Name Chinese. The 6-course family style menu includes dishes from both chefs with seating's from 6-10 pm. The dinner falls in theme with Thai New Year which is from April 13th until April 15th.
Chef Pablo said, "I love Cake's food. Last time we did one sitting and we did a larger format menu, we're changing it up and holding seating's from 6-10 pm with a full Thai menu and I will be cooking too. It'll be my first time cooking Thai next to professional, I'm excited and nervous."
Guests can expect dishes like Scallion Pancakes, Larb Gai, Crab Fried Rice,Tom Kha Clam with chicken liver, garlic pepper and Shao Bing Bread ( "Thai ice tea" ice cream and more. The dinner will cost $75 per person and reservations are highly encouraged. Secure seats by calling the restaurant directly at 786-577-0734.
Taiyaki Releases Dwyane Wade-Inspired Ice Cream
There's an exciting new partnership between Taiyaki Miami of 1-800-Lucky and Dwayne Wade Sr.'s foundation Pro Pops. The organizaton's mission is to empower fathers to be pillars within their children's lives and bring fathers back to the forefront of the family. They accomplish this by 'Men Mentoring Men' who then mentor the youth. Starting this Friday (today), Taiyaki will serve a special edition ice cream combination called Miami Vice.
For a limited time only, Taiyaki will serve a pink ice cream cone filled with a vanilla and cotton candy swirl. The color scheme is to resemble the Miami Vice coloring, which is popular here in Miami and the current colors of the Miami Heat as well. The ice cream special will be available until Father's Day. $1 of each cone will be donated to Pro Pops. The special will be available starting Friday, April 5th until Father's Day, June 16th.