May 31, 2019
Each Friday, we compile South Florida food-related news and events that we couldn't fit on the site earlier in the week, as well as other local news that piques our interest. Want to be included in our next roundup? Shoot us an email at bark@miamifoodpug.com.
Vinaigrette Sub Shop to Open in Downtown
Boia De to Open in Buena Vista
Bakan Introduces 3-Course Lunch Menu
Cibo Closes on South Beach
Getty in the Gables at Caja Caliente
Beat Culture Brewery Hosts Super Cars for Super Kids
Ad Lib Adds a New Executive Chef
Parcela Host Chef's Challenge Dinner
Local Eats Returns to Bourbon Steak
Spritz Social at MC Kitchen
Havana 1957 Celebrates 3 Years on Ocean Drive
Vinaigrette Sub Shop to Open in Downtown
Vinaigrette Sub Shop will begin serving heaven on a hoagie roll in mid-June 2019. The highly-anticipated concept from chef/restaurateur Danny Serfer and business partner Ryan Roman (of Blue Collar and Mignonette fame) will deliver an array of classic and Italian specialty subs with simple, yet superior ingredients, great bread and a quickness of service much needed for its downtown Miami location.
Vinaigrette Sub Shop will offer Miami residents an approachable dining option for lunch or dinner and a cannot-be-beat catering option for Downtown and Brickell businesses. Sandwiches and salads will be made-to-order from a single all-day menu, with house specialties as well as the option for customers to dictate their own custom meal.
Unique to, and at the heart of the concept, is the namesake vinaigrette – a special blend of oil, vinegar, Calabrian chiles, Pecorino Romano cheese, herbs and spices that took Chef Daniel Serfer months to perfect. It is the must-have sandwich topper no matter what meats you choose.
The no nonsense menu is divided into four sections: Classics, Italian Specialties, Vegetarian/Vegan, and Salads. The bread options include a custom baked seeded sesame roll from La Parisienne Bakery. For the Classics, protein options range from a special house-made Roast Beef to Turkey, Genoa Salami, Ham and Tuna Salad.
Cheese choices include Swiss, Muenster, Cheddar, Provolone, and American. Dress your sub with a selection of lettuce, tomato, onion, pickles, banana peppers, hot pepper spread, salt, pepper, mayonnaise, spicy Calabrian chili mayonnaise, yellow mustard or Dijon mustard. Guests can choose to upgrade their sub with premium toppings such as fresh mozzarella, heirloom tomatoes, piquillo peppers, truffled pecorino, or pimiento cheese.
Italian Specialties are served on La Parisienne Bakery's 8-inch seeded sesame roll and include options like the Italian Combo with French Ham, Genoa Salami, Pepperoni, Provolone, Tomato, Lettuce, Spicy Calabrian Chile Mayonnaise, and their namesake vinaigrette or the Calabrian Salami and Scarmoza Cheese with pickled peppers, lettuce, mayo and vinaigrette. Or opt for the Vinaigrette Combo with prosciutto, mortadella, Calabrian salami, soppressata, truffled pecorino, lettuce, mayo and vinaigrette. Other Specialties include 18-month Prosciutto, Mortadella, and French Ham.
Located in the Historic Alfred I. duPont Building, the Flagler Street eatery sits a total of 37 with counter space and outside covered patio seating. The interior takes inspiration from the duPont Building, adorned with 1920's Art Deco style pieces and custom artwork by local artist Brookhart Jonquil that incorporates a sculptural geometric design of glass and mirror that is sure to attract attention.
Boia De to Open in Buena Vista
In June 2019, chef/partners Luciana Giangrandi and Alex Meyer will be opening Boia De, a new restaurant located at 5205 Northeast Second Avenue in Miami's Buena Vista neighborhood. The culinary duo currently operates La Pollita, the beloved Mexican food cart located in the Design District, which will close on Thursday, May 30, 2019 as the team focuses on launching their first brick and mortar concept.
Boia De, an approachable retro-modern restaurant and bar, will accommodate just 24 in a narrow, intimate space located in a bustling shopping center. Much like La Pollita, Boia De – translated from Livornese slang to Oh My! is notable for its authenticity and homegrown roots – featuring design, art and branding from the talented couple's circle of equally gifted friends and colleagues. Beth Rhodes, who contributed her artistic talents in branding and painting La Pollita, spearheaded Boia De's branding while interior designer Paula Lemme, owner of By Lemme, fashioned the restaurant's interiors, which blends the creativity of the 80's Italian Memphis movement with eclectic local expressions. Danielle Kaufmann of Miami Shores' Proper Sausages is hand throwing plate ware and table accessories under her DK Pots pottery brand.
Reflecting the sensibility and background of the co-chef/owners, Boia De's menu will invite sharing, with a focus on seasonal ingredients in a warm, welcoming space. The emphasis on local resources naturally extends to the dining experience as well – in some cases, uber local — bread from Miami's outpost of Sullivan Street Bakery and coffee from Great Circle Coffee, both located in the surrounding neighborhood.
Luciana, from a large Latin-Italian family, was born in Miami; she worked in some of New York's most acclaimed kitchens including Scarpetta, The Nomad and Carbone, and spent a summer cooking in Tuscany. Alex, whose culinary career is equally pedigreed, started in Los Angeles at Jon Shook and Vinny Dotolo's Animal and Son of a Gun and continued his tutelage in New York at Eleven Madison Park and The Nomad, where he met Luciana. Both are excited to open a local, neighborhood spot where they can offer comfortable, straightforward cuisine that is delicious and interesting.
The menu, still in development, will showcase both chefs' appreciation for well-sourced ingredients and attention to detail, technique and precision. A modern American restaurant with Italian accents, the menu will include signature dishes like Baked Clams with 'njuda and lemon, Bone Marrow with roasted garlic and a tomatillo-cilantro salsa verde, as well as Crispy Potato Skins with burrata, caviar and hardboiled egg. Bianca Sanon, a veteran of the New York restaurant scene (Dirty French, Semilla) will serve as general manager and sommelier. Her well rounded wine list of over 75 selections will offer a variety of low intervention wines of both Old and New World vintages including a number of well-priced Chilean wines; a nod to Giangrandi's Chilean roots.
Boia De located at 5205 Northeast Second Avenue will open in June 2019 for dinner six nights a week (closed Tuesdays) from 5:30PM to 10:30PM; and Friday to Saturday until 11:30PM. For more information, please visit www.boiaderestaurant.com, Follow on social media @boiderestaurant/Instagram and @boiaderestaurant/facebook.
Bakan Introduces 3-Course Lunch Menu
Bakan, the stunning Mexican-inspired hotspot, gives guests more of a reason to savor the summer season with Comida Corrida, a three-course lunch menu combining the authentic flavors that the Wynwood outpost is known for along with the hustle of a weekday lunch. Available weekdays from noon until 3 p.m., Bakan introduces new dishes, along with crowd favorites, to the Comida Corrida menu.
The menu features specially selected soups and salads, followed by a choice of the Ensaladas (Mexicana and Caesar) a la Leña, cooked over oak and cherry wood, Carnitas Prensadas Tacos served atop the signature house-made blue corn tortillas, Enchiladas and more. The third and final course of Comida Corrida ends on a sweet note with the Flan or Paletas, made fresh daily. The menu is priced at $20 and guests can add on a beer or a glass of wine for an additional $5.
Cibo Wine Bar Closes on South Beach
After four years of serving authentic Italian cuisines to the South of Fifth community, Cibo Wine Bar South Beach has closed its doors.
"This was sudden and unexpected" stated Nick Di Donato, CEO of Liberty Entertainment Group. "After months of negotiations, I could not reach a reasonable agreement with Landlord on rent. With all of the restrictions we faced in the South of Fifth neighborhood, including limited activity on the rooftop terrace and music restrictions on the patio, having a profitable and successful restaurant in Miami Beach was no longer viable".
Like many restaurants in Miami, Cibo battled the on-going construction on the causeways, restricting their dedicated clientele from coming to Miami Beach. "We will focus on Coral Gables and continue to grow the brand in areas which are accessible." Cibo Wine Bar South Beach was located at 200 South Pointe Drive in Miami Beach. The restaurant quickly became a favorite for the South of Fifth locals, featuring an open kitchen, hand-made Italian cuisine and an award-winning two-story wine cellar, complete with harnessed wine angel to retrieve your favorite bottle. Patrons can still experience their favorite dishes from the Cibo menu at the Coral Gables location, 45 Miracle Mile, Miami, FL 33134.
Getty in the Gables at Caja Caliente
Caja Caliente in Coral Gables is hosting a pop up collaboration series called "Getty in the Gables" today (May 31) at 8 p.m. This event will feature Chopped Chef Louie Estrada and owner/chef of Caja Caliente Monica "Mika" Leon as they prepare their own signature Cuban dishes.
Chef Louie Estrada owns and operates My Cuban Spot, a traditional cuban restaurant in the heart of Brooklyn and will prepare his famous cuban sandwich for this event. Meanwhile, Mika Leon will feature her signature dish arroz con pollo.The event is open to the public and will feature live acoustic entertainment from Miami native Marti. You can also expect Happy Hour specials with Biscayne Bay Brewery Pale Ale beer for $5 and Mika's mother's famous sangria for $5 as well.
Beat Culture Brewery Hosts Super Cars for Super Kids
Join Beat Culture Brewery on Saturday, June 1st from 11am to 3pm for their Super Cars for Super Kids fundraising event.
There will be high end cars on display, silent auction items up for grabs, local music throughout the day, craft beers flowing, and food bf Chef Giorgio Rapicavoli all in an effort to raise money to purchase remote control mini cars to wheel children into the operating room at Nicklaus Children's Hospital.
Super Cars for Super Kids was founded by Kyle Behar, a South Florida high school student, with a passion for cars and giving back to the local community. Beat Culture Brewery is an independently owned craft brewery located at 7250 NW 11th Street.
Ad Lib Adds a New Executive Chef
AD LIB, the new modern-American fine dining restaurant operated by 50 Eggs, Inc., is proud to announce the addition of former Stubborn Seed chef de cuisine, Joe Mizzoni, as Executive Chef. Mizzoni joins Florida's culinary godfather Norman Van Aken, as well as two-time James Beard Foundation Award finalist, Executive Pastry Chef Hedy Goldsmith, in honing AD LIB's exciting brand of impromptu fusion cuisine in the Coral Gables area.
Chef Mizzoni is a graduate of the Culinary Institute of America in Hyde Park, New York. Even before graduating from culinary school, Mizzoni worked in some of Los Angeles's top kitchens under legendary chefs Christophe Émé and Joachim Splichal. Upon graduation, Mizzoni joined the kitchen at the renowned Greenbrier resort in White Sulphur Springs, West Virginia under Master Chef Peter Timmins.
He then moved to Miami to work his way into upper kitchen management at Alfred Portale's Gotham Steak at the iconic Fontainebleau Hotel, the Matador Room by Jean-Georges Vongerichten at the Miami Beach EDITION hotel, and worked with Dean James Max at 3030 Ocean to help earn the restaurant two James Beard Foundation Award nominations.
In July of 2017, he was named as opening chef de cuisine at runaway hit restaurant Stubborn Seed by Jeremy Ford, which was awarded four stars by the Miami Herald and lauded as Best New Restaurant of 2017 by the Miami New Times. At AD LIB, Mizzoni will work closely with Chef-Partner Norman Van Aken to update several menu items and develop new menu features. He will also collaborate with Goldsmith to create synergy between the savory and sweet kitchens.
Parcela Hosts Chef's Challenge Dinner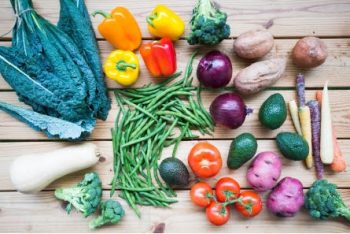 In order to raise awareness about the 20 billion pounds of produce waste produced in the US each year, Life House Little Havana's cafe, Parcela will be partnering with Hungry Harvest for a one night only Out of the Box Chef's Challenge Dinner. Hungry Harvest is on a mission to eradicate hunger and make a positive environmental impact by rescuing produce and providing access to over 915,000 pounds of fruits and veggies to those who are food insecure.
This food-filled event will feature a can't miss chef battle between Chef Francisco Viñas of Life House Little Havana and Chef Persefoni Vordokas of Life House South Beach, as they work to create a fresh, family-style, multi-course meal from ingredients in a surprise box supplied by Hungry Harvest.
In addition to enjoying a unique dinner experience, guests will also be able to connect with representatives from both Hungry Harvest and local non-profit Feeding South Florida to learn more about how to support this important cause and help eradicate hunger.
Tickets are now available and priced at $50 per person. A portion of these proceeds raised from this event will go towards Hungry Harvest and Feeding South Florida.
Life House is a new community and technology driven boutique hotel brand that recently opened their first location in Little Havana. The first boutique hotel to open in one of Miami's most historic neighborhoods, Life House Little Havana was inspired by its surroundings and was thoughtfully designed to embody the spirit of Little Havana, weaving in local artwork and design as well as the local culture through innovative food and beverage offerings.
Local Eats Returns to Bourbon Steak
Executive Chef Gabe Fenton of BOURBON STEAK MIAMI, the acclaimed modern American steakhouse located at the JW Marriott Miami Turnberry Resort & Spa is reprising his popular monthly mashup dinners, 'Local Eats' just in time for summer. Conceived as an opportunity for Fenton to welcome local talent into the BOURBON STEAK kitchen for some creative collaborations, this year's first dinner takes place on Wednesday, June 12, 2019 and features masa master Steve Santana of Taquiza.
The chefs will come together to create a five-course dinner showcasing Santana's signature organic hand-made blue masa tortillas paired with grilled steak, seafood, seasonal ingredients and dessert provided by BOURBON STEAK pastry chef, Michelle Negron. Dinner, which gets underway at 7PM is priced at $160 inclusive of pairing with handcrafted cocktails from Casamigos Tequila and includes tax and gratuity. Reservations can be made by purchasing tickets in the link HERE.
On Wednesday, July 17, 2019 the second Local Eats dinner, also priced at $160 inclusive of pairing, will feature Chef Justin Flit of Proof – a former midtown Miami favorite. Proof which features killer pizza, pasta and a legendary burger, resides within the historic Taurus Beer + Whisk(e)y House in Coconut Grove.
Spritz Social at MC Kitchen
Miami's classic Italian destination MC Kitchen is hosting a Spritz Social on Wednesday, June 12th from 5-8 PM. The polished and popular Design District restaurant is partnering with Aperol for an extended happy hour featuring $7 drinks including a signature MC Spritz made with Aperol, prosecco, strawberry, blood orange Pellegrino and the most essential cocktail for the summer, the Aperol Spritz.
Locals and visitors are invited to kick the season off properly in the beautiful and spacious open bar area of MC Kitchen. Guests will also be able to enjoy dishes off their regular menu with bar bites like a Short-Rib Pizzette topped with carmelized onions, ricotta and fontina cheese or a signature Salumi & Cheese Board which includes the chef's daily selections, marinated olives, and rosemary crostini – all of which are $7.
This Spritz Social is open to the public. MC Kitchen is located at 41 NE 2nd Ave #101A, Miami, FL 33137.
Havana 1957 Celebrates 3 Years on Ocean Drive
On June 1, 2016, Havana 1957 opened its Ocean Drive location. The goal was to bring the glamour and glory of Cuba in the 1950s to the streets of Miami with simple but delicious traditional Cuban cuisine and retro decor.
Paying tribute to its loyal patrons, Havana 1957 on Ocean Drive will celebrate its third anniversary with a seven-day birthday extravaganza. Open to the public, guests can stop in any day of the week between Monday, June 3rd through Sunday, June 9th.
Mojo and Mojito Pairing: With the purchase of any dish with mojo as ingredient, guests will receive a complimentary mojito. The special includes the Mojito Clasico with Barcardi Superior Rum.
La Especialidad de la Casa: Enjoy Havana 1957's Signature Pollo Havana, a Cuban family recipe of roasted chicken topped with Cuban gravy served with black beans, white rice and sweet plantains. The specially priced anniversary dish is $19.57.