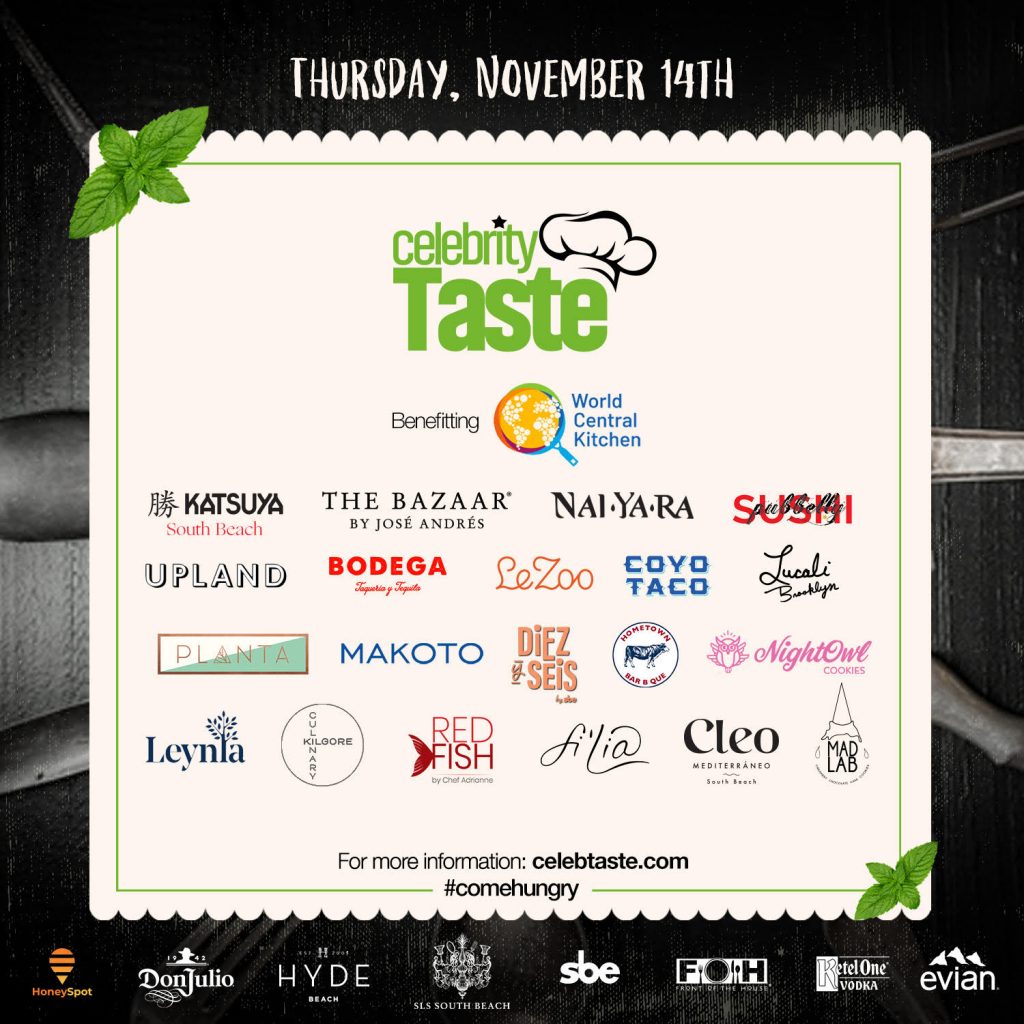 After a successful debut in 2016, Celebrity Taste, will make a return to SLS South Beach's iconic pool, Hyde Beach, on Thursday, November 14 from 8 to 11 p.m, featuring guest host, Chef Mark Iacano of Lucali Brooklyn.
SLS South Beach will transform its backyard into restaurant pop-ups with custom tastings, extravagant cuisine and interactive demos with a star-studded chef line-up from participating restaurants including Katsuya, The Bazaar by José Andrés, Upland, Planta, Hometown BBQ, The Kilgore Group, Naiyara and many more.
The highly-anticipated event will also benefit José Andrés' non-profit Organization, World Central Kitchen, with a percentage of proceeds from all ticket sales going directly to Hurricane Dorian relief efforts in the Bahamas. Tickets for the event start at $65.
"From the moment Hurricane Dorian hit the Bahamas, World Central Kitchen jumped into action to feed those in need. Now with three kitchens on three different islands, we are able to serve 30,000 meals each day," shared World Central Kitchen Executive Director Nate Mook. "Rebuilding will take time but we are here working closely with the local community to ensure they have nutritious meals and support for the road ahead."
World Central Kitchen was founded in 2010 by Chef José Andrés and uses the power of food to strengthen communities through times of crisis and beyond. WCK has transformed the field of disaster response to help devastated communities recover and establish resilient food systems. Since its founding, WCK has served more than 10 million meals to survivors of natural disasters and other crises around the world. The tasting will conclude with an after-party at Hyde Beach, featuring a special performance by DJ Damaged Goods.
Guests will have the opportunity to mix and mingle with participating celebrity chefs including Season four Top Chef contestant, Missy Robins, Brad Kilgore, Makoto Okuwa and Jose Mendin, among others, while enjoying handcrafted cocktails and passed bites.
To learn more about Celebrity Taste at SLS South Beach and view a full list of participating restaurants,
please visit www.celebtaste.com.