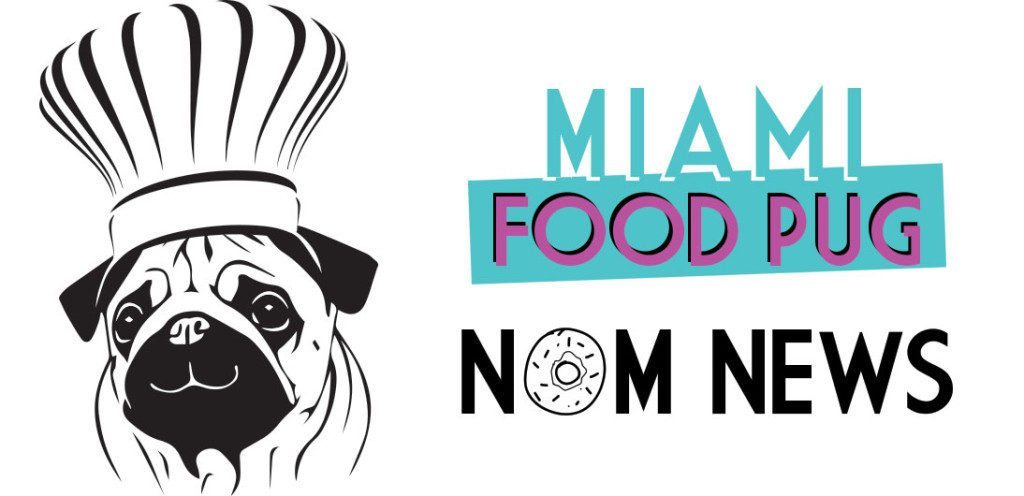 January 24, 2020
Each Friday, we compile South Florida food-related news and events that we couldn't fit on the site earlier in the week, as well as other local news that piques our interest. Want to be included in our next roundup? Shoot us an email at bark@miamifoodpug.com.
Social Hour at Cleo
Upcoming Veza Sur Events
Chinese New Year at Phuc Yea
Now Open: Terras
New Brunch at Traymore by Michael Schwartz
Waves of LVE at Delano South Beach
Salsa Nights at InterContinental Miami
Social Hour at Cleo
Cleo South Beach is bringing the Mediterranean vibes to Collins Avenue. For some much needed R&R after a long day of work or to let loose before a night out, head over to this not-so hidden gem for a delightful Social Hour. Occurring daily from 5 to 7 p.m., Cleo welcomes guests to enjoy a selection of signature dishes including Babaganoush($6), Brussels Sprout Chips($5) and Spicy Cigars($5), Lamb Shawarma ($6) and Spicy Moroccan Merguez ($7).
No happy hour is complete without some killer cocktails – during social hour, guests can sip on masterfully crafted cocktails such as the Janapolitan with vodka, strawberry, basil, lime and Jasmine's Margarita made with silver tequila, pomegranate, lime, lemin, and sal de gusano for only $9. Guests may also enjoy a selection of beer for $5 and house wine for $7.
Upcoming Veza Sur Events
This Saturday, January 25 and Sunday, January 26, Veza Sur Brewing Co. will host La Cervecena Series, an ongoing, intimate dining experience inside the brewery (literally within tanks full of fresh cerveza) in collaboration with SuViche Hospitality Group featuring a five-course meal paired with Veza Sur brews and a welcome beer cocktail.
This month's experience will feature a menu curated by Chef Brian Nasajon (Beaker & Gray), where his elevated global influenced cuisine will pair perfectly with Veza Sur's flavorful, Latin-inspired brews.
The experience begins at 6:30 p.m. with just 16 guests per seating at $100++ per person. Guests can reserve their seats via Seven Rooms at the link HERE.
Chinese New Year at Phuc Yea
Join us for Phuc Yea's Lunar New Year Party with Campari! Featuring Chinese New Year inspired cocktails & the best viet-cajun cuisine on the scene. Dine around with pop-up food stations that include a whole hog caja china, chicken & veggie curry station, cajun fried rice, summer & veggie rolls.
Don't be koi — because this party is taking you out of your comfort zone & into a new year of abundance & wealth. Tempt your fortune with card readers, enjoy a lion dance show starting at 8:30PM throughout Phuc Yea restaurant, or just vibe with a DJ spinning from party start to close.
Your ticket includes a complimentary welcome cocktail to liven things up & a goodie bag to help bring you prosperity, blessings & discover the best, baddest YOU this Chinese New Year. Click here for tickets.
Now Open: Terras
Terras, a new tropical rooftop oasis serving veg-forward locally inspired fare, is now open, at Life House Little Havana. The only rooftop bar in Little Havana, located just minutes from Calle Ocho at 528 SW 9th Avenue, Terras is poised to become a favorite among locals and travelers alike, offering unparalleled views of the Miami skyline and gorgeous sunsets.
The creative cocktails standout with ingredients sourced from the Urban Rooftop and Courtyard Garden on-site, including herbs, spices and fruits. Ranging from $9-12, the inventive specialty cocktails include the Mezcalyfan with mezcal, coconut cartel rum, pineapple, orgeat, xocolatl bitters and lemon served in a specialty jarrito clay cup; and the Furiosa, made with tequila, Aperol, falernum, lime and Hellfire Bitters. Terras also offers a biodynamic, natural and organic wine program featuring wines produced in Spain and Latin America that are crafted with sustainable practices in mind. A rotating list of locally crafted beers are also available.
Inspired by an expeditionist and her worldly collections and experiences, Terras' cuisine is a nod to the street foods found throughout the Caribbean and Latin America regions. Developed by Executive Chef Harry Capacetti, the menu features small plates intended for sharing, all of which are prepared with locally-sourced ingredients.
Terras serves breakfast daily from 8AM-11AM. Breakfast highlights include dishes like the Mallorca made with cage-free eggs, local sausage, and white cheddar served on a brioche bun with a side of greens ($12); the E-A-T, which is an over-easy egg sandwich topped with arugula, tomato, and poblano lime aioli on sourdough with a side of mixed greens ($9); and Florida Aguacate Toast with roasted heirloom tomatoes, cucumber and seed mix ($11). An assortment of coffees, teas and fresh pressed juices are also available.
An all day menu is also available until 10PM everyday. Selections include vegan and vegetarian friendly options such as the Squash Salad with roasted pepitas, watercress, lemon yogurt and mixed herbs ($12); Alcapurrias with green plantain, mushroom and cilantro yogurt ($12); and Black Bean and Queso Dip with cotija cheese, cilantro and house tostones ($12).
Guests can also enjoy Pollo Tacos served with mole, chipotle, cotija cheese and poblano lime aioli ($12) or make their own Pork Barbacoa or Roasted Hongos Tacos with mole, chipotle, salsa verde, cotija cheese, lime, and fresh blue and white corn tortillas ($14).
New Brunch at Traymore By Michael Schwartz
Traymore by Michael Schwartz has launched their signature brunch just in time to break 2020 diet resolutions with some seriously irresistible, not to be missed dishes!
For $65 guests ($25 for kids under 12) can enjoy multiple stations including a raw bar, chilled and hot selections, salad bar, warm pastries and desserts. Additionally guests can choose from one of Traymore's new brunch menu entrees – highlights include the Breakfast Sandwich with soft scrambled, Korean ketchup, sharp American cheese, bacon, roasted potatoes, Balinese Breakfast with crab and corn cake, soft scrambled egg, brown rice, maple glazed smoked pork belly and the Traymore Benedict – english muffin, pork sausage, poached eggs, roasted potatoes, yuzu hollandaise, spinach. Guests will also enjoy free-flowing on sparkling brut and rosé.
Guests will enjoy complimentary la Colombe drip coffee or juice and a welcome glass of Rosé. For those looking to turn Sunday into a baller FUNday, a $25 Tattinger La Francaise Brut champagne upgrade is available.
Brunch is every weekend Sunday from 12 p.m. – 3 p.m.
Waves of LVE at Delano South Beach
Want some much needed R&R after a long week of work? Delano South Beach has just launched a legendary new rosé Happy Hour – named "Waves of LVE" – at Delano Beach Club (AKA Delano's outdoor poolside bar that is steps from the beach). As part of a new partnership between sbe and John Legend's LVE: Legend Vineyard Exclusive Rosé, the happy hour is offered Monday-Friday from 4-7PM and includes $10 a glass or for $50 for the bottle. Who knows, maybe Chrissy and John will join next time they're in Miami.
Salsa Nights at InterContinental Miami
InterContinental Miami's Salsa Nights are finally back this Friday (Jan. 24) at 7PM! Dance the night away at Bluewater, the hotel's stunning rooftop bar and restaurant with sweeping views of Biscayne Bay. For the comeback, Salsa Nights will be headlined by David Lucca and his band, an artist of Puerto Rican descent that has played with the likes of Gilberto Santa Rosa, Andy Montanez and Ismael Miranda. Additionally, there will be two professional salsa dancers ready to teach guests to become salsa experts by the end of the night! This event is free and open to the public.