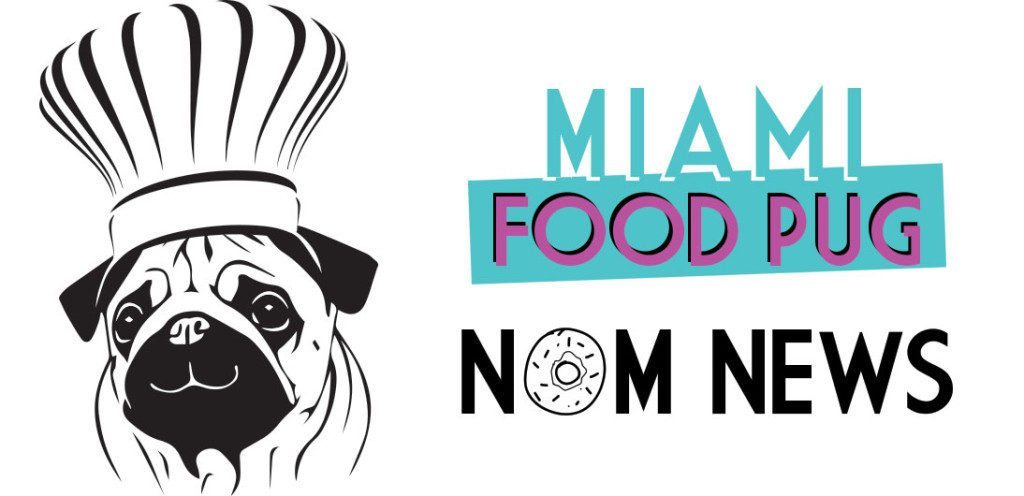 February 21, 2020
Each Friday, we compile South Florida food-related news and events that we couldn't fit on the site earlier in the week, as well as other local news that piques our interest. Want to be included in our next roundup? Shoot us an email at bark@miamifoodpug.com.
Riverwalk BBQ at Rivertail
Now Open for Lunch: Sugar
La Cucina Cooking Classes at Luna Park
La Petite Maison Celebrates 3 Years
Katsuya Offers New Tokyo Time Menu
Swizzle Launches Funky Soul House Tuesdays
Riverwalk BBQ at Rivertail
Rivertail is hosting the Riverwalk BBQ this Saturday! From noon to 4 p.m. guests can indulge in Chef Jose Mendin's new seafood BBQ menu, including Grilled Oysters, BBQ Smoked King Crab Legs, Shrimp Adobo, KC BBQ Ribs and Grilled Fish Wings. For $95, guests will enjoy unlimited food and drinks for two hours, the beverage bottomless bar will feature a specialty bourbon bar, patio pounder cocktails, along with select beer and wine magnums. If you're looking to just eat, the food menu is available a la carte or unlimited for only $55. Come for the food and stay for the tunes, with live music.
Now Open for Lunch: Sugar
Make your way up to the 40th floor where you will find Sugar, the beautiful rooftop lounge that overlooks Downtown Miami. Its newly launched three course lunch menu offers dinners an escape from the concrete jungle. Offered Monday through Friday from 12PM-3PM the menu highlights Sugar's classic dishes for $24++.
As a starter guests can choose from either the Bang Bang Shrimp, Korean Spicy Chicken Wings or Edamame. For the second course one can choose from a Shrimp Tempura Roll, Salmon Crunchy Roll, Tuna Tartare Roll, Thai Beef Satay or a Glazed Salmon Satay. To end the dine on a sweet and refreshing note, a Mango Mochi serves as the perfect palate cleanser. Guests can also Modify their dessert option by choosing one of the Aubi and Ramsa ice creams made with alcoholic beverages & spirits.
La Cucina Cooking Classes at Luna Park
Ready to take your culinary game to the next level? In addition to three upscale restaurants, two full-service bars and a one-of-a-kind Mercato featuring grab-and-go options, Brickell's newly debuted, upscale food hall Luna Park features a multipurpose demonstration kitchen designed to inspire culinary creativity.
La Cucina offers more than 40 classes per month, where guests can learn the secrets of exceptional Italian cuisine through unique, hands-on experiences designed by expert chefs. Each unique class accommodates up to 10 guests and starts at $60 per person.
From Traditional Method Classes highlighting the ins-and-outs of simple techniques, such as pasta, risotto, and searing, to a monthly Cookbook Club showcasing new recipes and more, La Cucina at Luna Park is the first stop in the quest to uncover new culinary talents.
Locals and travelers alike flock to Luna Park for unique culinary experiences — from quick-and-easy bites, themed upscale dining, and now private and group cooking classes in the expansive La Cucina kitchen.
La Petite Maison Celebrates 3 Years
It's not the years that count, but the memories you make over the years. La Petite Maison Miami, the global brand's first and only location in the United States, and home of fresh and light French Mediterranean cuisine, is celebrating its third anniversary on Thursday, February 27th with a celebratory dinner party featuring live music by The Troubadours and an á la carte menu with seasonal chef specials.
Restaurateur and principal shareholder, Arjun Waney, of the celebrated Zuma and Coya concepts, along with operating partners Bob Ramchand and Chef Patron Raphael Duntoye, opened La Petite Maison Miami on February 21, 2017. Open for lunch and dinner, the restaurant spans 4,600-square-feet, offers indoor and outdoor seating, and is located in the heart of Miami's business district at 1300 Brickell Bay Drive. For reservations, contact info@lpmmiami.com or 305.403.9133.
Katsuya Offers New Tokyo Time Menu
Step off the streets of bustling Brickell and be transported to Japan with a $25 prix fixe selection of Katsuya favorites, offered during the traditional Japanese dinner hour of 6 – 7 p.m.
The three-course meal is perfect after a day of work or shopping at Brickell City Centre. Guests can choose from a variety of Katsuya favorites such as Rock Shrimp Tempura, Spicy Tuna Crispy Rice, Jadori Chicken, beef short ribs and more.
Swizzle Launches Funky Soul House Tuesdays
Swizzle Rum Bar & Drinkery is launching Funky Soul House Tuesdays on February 18th, focusing on Chicago-style house music. Guests who attend The New York-meets-Miami bar will experience funk and soulful style tunes that have evolved over the ages. As cocktail lovers and rum enthusiasts enjoy the night, the music will alternate between original funk, old Chicago funk, old Chicago house and modern house music.
Swizzle Rum Bar & Drinkery is an intimate and sophisticated craft cocktail bar with a selection of more than 150 rums, a New York City meets Miami vibe and drinks that appeal to both the casual consumer and the cocktail connoisseur. Created by the team behind Employees Only Miami, the Miami Beach hotspot has a menu with a versatile cocktail list, with a large focus on classic and contemporary cocktails, as well as a mix of spirit forward cocktails and refreshing tropical drinks.