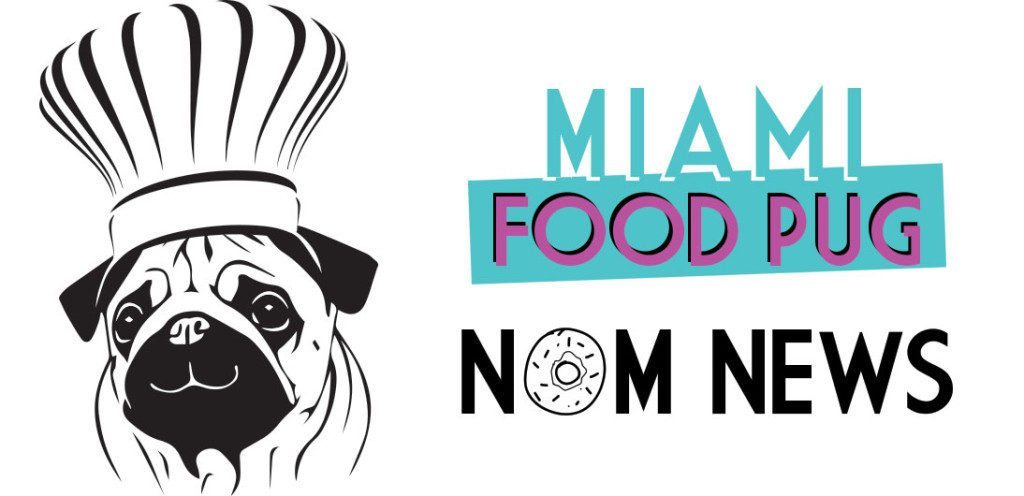 February 28, 2020
Each Friday, we compile South Florida food-related news and events that we couldn't fit on the site earlier in the week, as well as other local news that piques our interest. Want to be included in our next roundup? Shoot us an email at bark@miamifoodpug.com.
Veza Sur Hosts Carnaval Pachanga
Miami Heat Road Rally at American Social
Fooq's Celebrates 5 Years
Sunday Brunch at Navé
Whisk(e)y Happy Hour at Taurus
1 Beach Club to Open in March
Veza Sur Hosts Carnaval Pachanga
Carnaval season is back! On Saturday, February 29, Veza Sur Brewing Co. will host its third annual Carnaval, transforming the brewery into una fiesta total as a celebration of Miami's diverse culture and Veza Sur's Latin American roots.
Los que quieren beber y bailar are invited to join Veza Sur for this ultimate Carnaval festejo featuring live music from local DJs and bands including DJ Wasabi and Los Wizzards. Veza Sur will bring the high energy of Carnaval with Samba, Cumbia, and Mapalé dancers coming together for an explosion of culture in Wynwood, paired perfectly with mucha cerveza fria.
Veza Sur's Carnaval will begin at 5:00 p.m. and will go hasta la madrugada! The can't-miss fiesta is free and open to the public. Guests of all ages are welcome to join the party. After 8:00 p.m. the event will be 21 and older.
RSVPs are encouraged to ensure access to the pachanga when it is pumping. RSVP through Eventbrite HERE.
Miami Heat Road Rally at American Social
On Friday, March 6, American Social will be the official watch party destination for the Miami HEAT Road Rally presented by Bacardi as the Miami HEAT take on the New Orleans Pelicans.
Starting at 8:00 p.m., guests can join the Miami HEAT Dancers, Burnie the mascot, In-Arena Announcer Michael Baiamonte, In-Arena Host Uptown Dale, the Hoop Troop and other HEAT fans as they gather to watch the FOX Sports Sun telecast at Brickell's waterfront restaurant and go-to, upscale sports bar.
American Social will root for the home team with a number of specials inspired by the Miami HEAT including $3.05 Bacardi cocktails, 3 By Wade Frosé ($6), and the Miami HEATer Burger ($13.05), stacked high with two burger patties, boursin cheese, bacon, pesto aioli, and grilled jalapeños on a toasted bun served with a side of fries. Specials will be available at the restaurant during every Miami HEAT game for the rest of the season.
With unbeatable specials and more than 25 TVs throughout the indoor / outdoor restaurant, American Social is the place to cheer on the Miami HEAT as they climb to the top of the ranks in the league's Eastern Conference.
Fans of all ages are welcome to join in on the Road Rally fun. For reservations and more information, please call (305) 223-7004.
Fooq's Celebrates 5 Years
Fooq's – downtown Miami's favorite feel good eatery – is turning 5 on March 12th! and 30-year-old restauranteur David Foulquier is celebrating his first food baby with a feast! (His 2nd, Sushi Noz in NYC, has earned a Michelin star two years in a row)
As one of the first restaurants to open during downtown's recent renaissance five years ago, Fooq's has seen a lot change but a lot also stay the same. And with Chef Clark Bowen now helming the kitchen (formerly of Boulud Sud), it's a new era for the Persian/European neighborhood restaurant.
The 5th anniversary celebration on March 12th will offer seatings at 6 p.m. and 9 p.m. featuring a welcome cocktail from neighboring The Corner Bar, wine pairings from resident sommelier Maca and tableside kebab service prepared by Executive Chef Clark Bowen.
Sunday Brunch at Navé
Navé, the coastally-inspired eatery by Chefs Michael Beltran and Justin Flit will be introducing a Sunday brunch service on Sunday, March 1, 2020. Recently lauded as "one of the best restaurants in Coconut Grove" in a Miami Herald review, the neighborhood gem extends its menu to offer simple, yet sophisticated brunch offerings priced at $65 per person and $35 per child under 12 (excluding tax and gratuity). Now, diners can enjoy the talented duo's seafood-centric menu and delectable pasta dishes on Sundays from 11AM to 3PM.
The brunch will feature enticing stations including a raw bar with oysters and stone crabs among other fresh selections; charcuterie and cheese; vegetables and salads; pastries and baked goods; and one a la carte selection. Offerings include Nashville Hot Snapper Milanese, Soft Scrambled Eggs with Black Truffles, Crab Benedict and a signature pasta dish.
As no Miami brunch is complete without bottomless drinks, Navé will offer their unlimited beverage cart service for an additional $35 per person (excluding tax and gratuity). This includes the Spritz Siciliano, signature Bellini, and select wines by the glass. Guests also have the option of ordering from the cocktail menu or wine list.
In addition to brunch, Navé recently launched weekday lunch service where diners can enjoy Chef Beltran and Flit's tantalizing seafood-centric menu at an approachable price point Monday through Friday from noon to 3PM.
Photo credit: Blue Shell Media
Whisk(e)y Happy Hour at Taurus
On Friday, March 6, 2020, Coconut Grove's favorite watering hole is launching its first ever Whiskey Happy Hour. From 5PM to 9PM, imbibers can sample over 100 expressions of whiskies including top brands like 1792, Glenfiddich, Maker's Mark, Woodford Reserve and more. Get ready to smoke cigars and dance to Miami's very own Carluba, who will be providing the tunes and live entertainment for the evening. Also available will be delicious fare from Ariete, Navé, and Chug's.
General Admission ($30) includes access to Whiskey Lounge and unlimited sampling, access to cigar and live entertainment area, and unlimited bites from Ariete, Navé, and Chug's. VIP Admission ($40) includes access to Whiskey Lounge and unlimited sampling, access to cigar and live entertainment area, and unlimited bites from Ariete, Navé, and Chug's, 2 cigars from Avo & Camacho, and 3 beer-chasers at Taurus. In support of International Women's Day on Sunday, March 8th, 25% of ticket sales will be donated to Women in Hospitality United (WiHU), who work to revolutionize the hospitality industry by building safer spaces to inspire discourse and take action.
Buy your tickets here.
1 Beach Club to Open in March
The highly-anticipated 1 Beach Club at 1 Hotel South Beach announces a March 2020 opening. 1 Beach Club, the Tulum inspired open-air venue of the hotel, will feature Wave, a sea-to-table restaurant, and an outdoor beachfront club with a dedicated members only lounge.
True to 1 Hotels' nature-inspired, mission-driven brand, 1 Beach Club will infuse 1's signature aesthetic of mindfulness and wellness throughout the outdoor retreat, with sustainable architecture and design at the core of the experience. The beachfront club will be a tropical oasis complete with thoughtfully customized amenities and programming for members. The addition of 1 Beach Club will also give members access to their very own space along with opportunities to participate in exclusively curated events and experiences such as family mind & movement classes.
The membership program grants members exclusive access to several hotel amenities. Also opening within 1 Beach Club is Wave, an outdoor restaurant, open to guests and non members as well. The beachfront restaurant will feature a serene balance of sustainable design and unparalleled comfort, with sea-to-table fare that is beautifully balanced by the local Latin flavors.
Wave will feature an iconic center bar designed for almost any type of gathering. In addition, sprawling daybeds, overstuffed pillows, and natural materials will grace every corner, inviting guests to unwind and renew. The restaurant will also feature curated, family and community-focused programs including a mercado selling local food, wellness products, accessories, and fashion; a weekly "Barefoot Brunch" featuring diverse cuisine and endless rosé. Wave will be open to members, hotel guests and the public daily from sunrise to 8 p.m.