September 11, 2020
Each Friday, we compile South Florida food-related news and events that we couldn't fit on the site earlier in the week, as well as other local news that piques our interest. Want to be included in our next roundup? Shoot us an email at bark@miamifoodpug.com.
Phuc Yea Celebrates 4th Birthday
Batch Gastropub Reopens in Brickell
Rosh Hashanah at The Lincoln Eatery
Buya Izakaya + Yakitori Debuts in Wynwood
Celebrate El Grito at Cantina Beach
Phuc Yea Celebrates 4th Birthday
Celebrate this whirlwind of a year at Phuc Yea! This Sunday (September 13) starting at 4 p.m., they are ready to get their party on and celebrate their 4th birthday. They are offering a variety of their most mouthwatering specials such as their famous seafood boil and whole hog cookout.
Among the menu items that will be offered:
– Seafood boil
– Whole roasted hog AKA pulled pig plate
– Oyster specials
– Croqueta preparada Banh Mi
– Havana Club spiked rum cake balls
To make your reservation for the celebration, click here.
Batch GastroPub Reopens in Brickell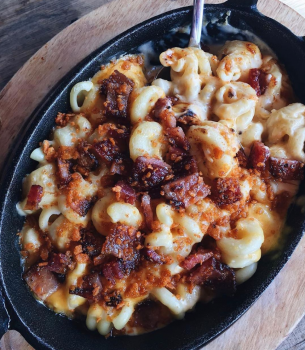 Brickell's friendly neighborhood gastropub and locals' favorite place to watch sports, enjoy happy hour, and indulge in brunch is back. Batch Gastropub Miami is ready to serve their locally-sourced approachable menu and expansive drink list in the heart of Brickell.
Some of the things you can expect:
– 14 TVs and three huge projectors
– $5 Bud Light Draft
– $5 Barn Burner Shots: Made with Tullamore Dew, Sour Apple, Cranberry, & Orange Bitters
– 5 for $25 16oz Buckets, Bud, Bud Light, Shock Top, Rolling Rock, Bluepoint Toasted Lager
– Bone-In/Boneless Wings, (Chili Glaze, Buffalo, or Nashville Hot), now also available during brunch.
Business hours are Thursday to Friday from 4 p.m. – 10 p.m. or "updated curfew", Saturday from 11:30 a.m. – 10 p.m., or "updated curfew" and Sunday from 10 a.m. – 10 p.m. or "updated curfew" (hours will change as the Miami-Dade curfew gets extended or lifted).
Rosh Hashanah at The Lincoln Eatery
The Lincoln Eatery on Miami Beach is celebrating Rosh Hashanah through the food hall's three kosher culinary concepts within the expansive space.
Since we cannot celebrate with a large group, the eatery's three kosher concepts have created a quick service menu for individuals, including Fresh Apple Wedges and Organic Honey, Homemade Sweet Gefilte Fish, Red Horseradish, Tender Brisket, Mushroom Marsala Sauce. The meal is Accompanied by Apple Kugel, Roasted Root Vegetables, Fresh Berry Cobbler and Caramel Éclair / Raisin Challah.
Buya Izakaya + Yakitori Debuts in Wynwood
Buya Izakaya + Yakitori, a Japanese soul food eatery and bar, is bringing an izakaya to the heart of Wynwood. The concept behind Buya, which means "small fire", was born in St. Petersburg, FL in 2016, where it received overwhelming praise since its inception and inspired its expansion overseas to Berlin and Potsdam, Germany.
Located on NW 24th Street, already a dining destination in Wynwood with an eclectic blend of gastronomies and nightlife, Buya takes guests on a multi-sensory journey that provides a new perspective on Japanese pub food.
Inspired by indigenous ingredients and techniques from Japan, the izakaya menu will feature plates including yakitori and wagyu kushiyaki which are grilled over binchotan charcoal, a duck dumpling hotpot and Tokyo street corn (dishes range from $8 to $15).
Buya's intricate cocktail program features craft cocktails that are masterfully created with housemade ingredients such as specialty sodas for highballs. Inspired by Tokyo's Golden Gai, a collection of over 200 misfit micro-bars occupying the alleyways in a darkened corner of Shinjuku, is Buya's cocktail den.
Buya Izakaya + Yakitori is located at 250 NW 24th Street, Miami, FL 33127 and will be open for lunch and dinner from 12 p.m. to 11 p.m. on weekdays and late night on the weekends.
Celebrate El Grito at Cantina Beach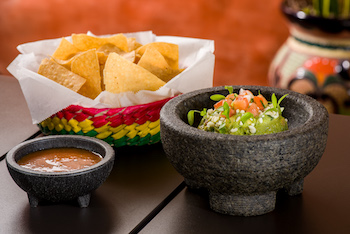 Miami's only oceanfront, coastal Mexican restaurant, Cantina Beach at The Ritz-Carlton Key Biscayne, Miami, will celebrate El Grito on Tuesday, September 15th. That celebratory evening, guests can enjoy $5 Tacos, $5 Mexican Beer, and $5 Select Beverages.
The following day, September 16th, is Mexican Independence Day and National Guacamole Day. Cantina Beach will offer a special promotion featuring a glass of Sangria Mezcal and Salsa Verde Wings for only $15. In addition, guests can enjoy complimentary guacamole with purchase of an entree.