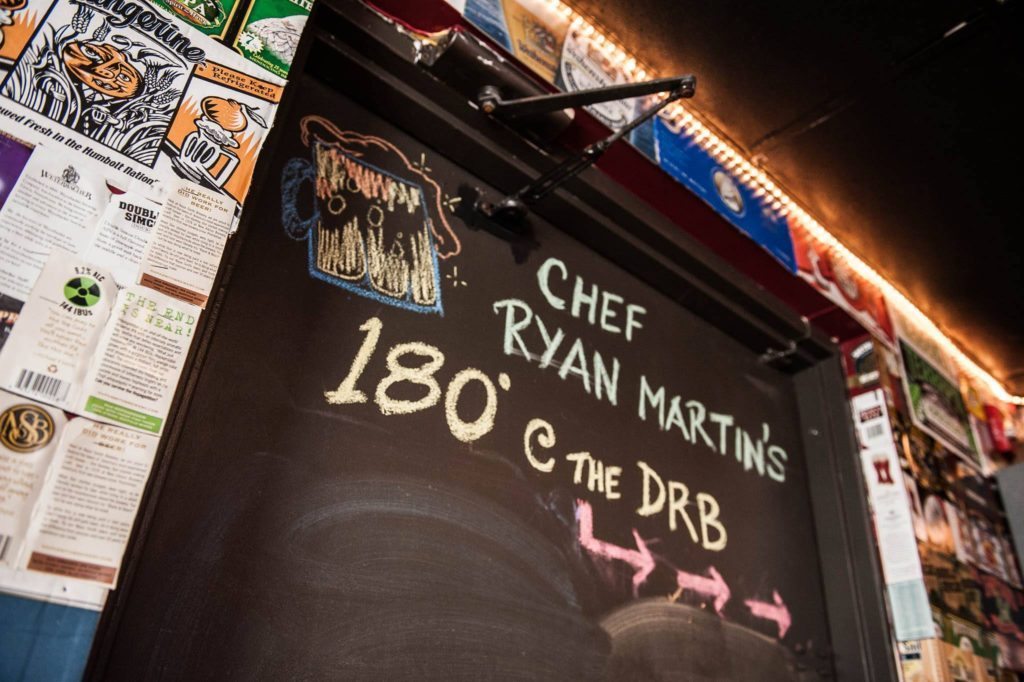 180° at the DRB is a breath of fresh air in Downtown Miami. Amidst the upscale hotel restaurants, fast-casual lunch spots and obvious money-laundering fronts in the area, the beloved gastropub sticks out like a sore thumb for all the right reasons. At 501 NE 1st Avenue, Chef Ryan Martin and his crew execute a diverse, delectable menu of global cuisine and pairs it with over 170 craft beers for good measure.
We had a chance to interview Chef Martin about the concept last year, and we're happy to say that little has changed since then: the food is as tasty as ever, as is the beer selection (much to our diet's detriment). With that said, there has been one noticeable change: a new menu.
Not one to rest on his laurels, Chef Martin has recently introduced a bevy of delicious items, including a burger to rival his award-winning 50/50 creation (chorizo, prime beef, queso frito, maduros, fried egg and spicy lime aioli). And yes, they're worth your while.