S'mores from The Daily Melt in Downtown.
Gooey, chocolately deliciousness created with a blowtorch.
Meet Roberto and Popeye. They are beautiful 4-year-old boys who would love to be adopted together. Both of them are fun, silly, and loving, and they get along great with everyone! For more information on this adorable duo, visit their adoption page.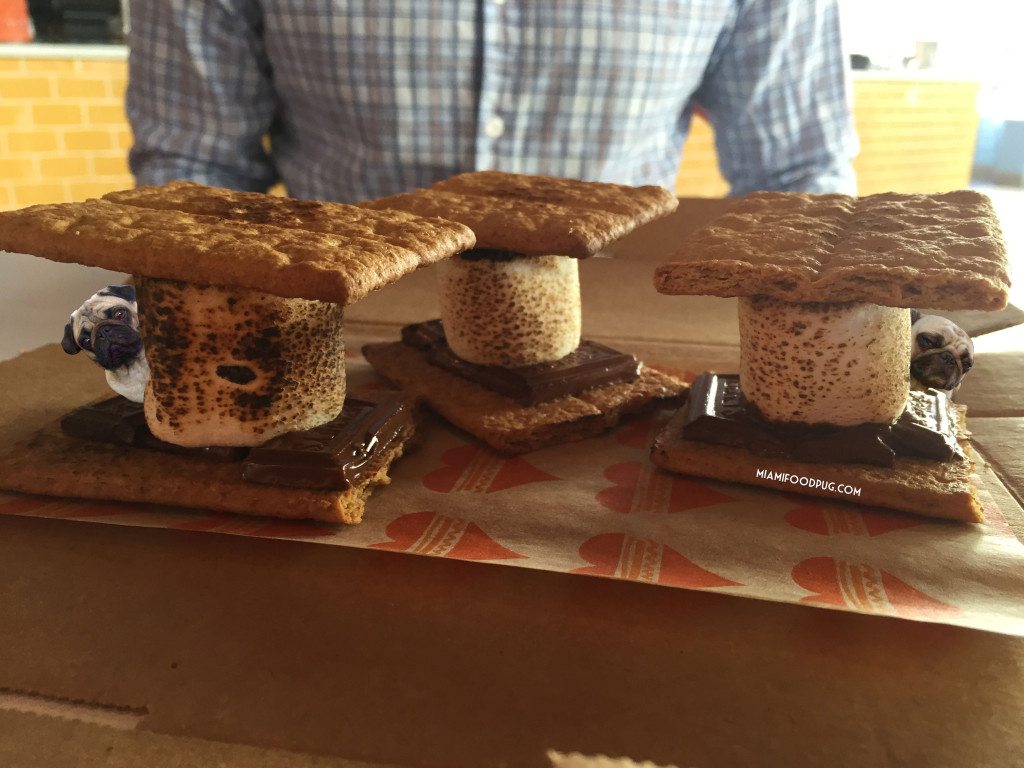 #FindMeAHomeFriday is a campaign by Compassionate Pug Rescue and Miami Food Pug to help South Florida pugs find a forever home. Each Friday, we will be photoshopping a rescue pug available for adoption into an MFP food picture. For more details, visit the campaign page.