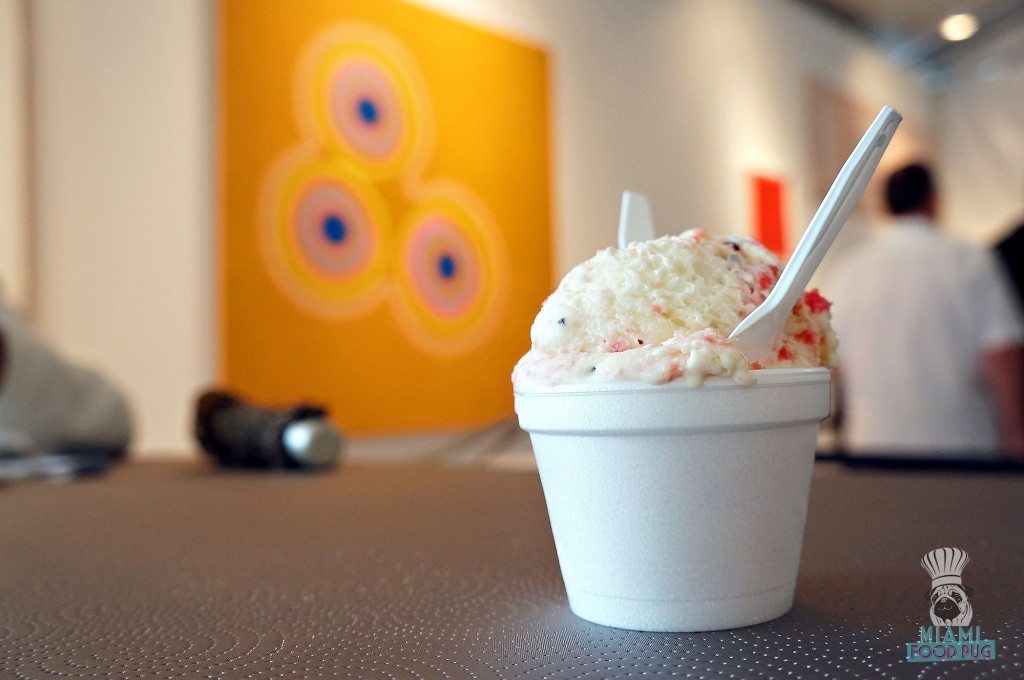 Art Wynwood made its return to Miami this past holiday weekend, drawing thousands of collectors, art enthusiasts and other attendees to the Wynwood/Midtown Miami areas for a fantastic experience. More than 70 galleries and 600 artists participated in the annual event, which celebrated its fifth year and showcased modern, avant-garde and emerging works of art.
If you've never been to the event, Art Wynwood is distinct among Miami art fairs. There's an emphasis on young talent, and given the fair's location, it's no surprise that street artists and muralists get a fair share of the spotlight. We had a blast checking out all the different works this year; the event never ceases to impress.
For just $27 for general admission tickets, attendees got to spend few hours admiring some beautiful pieces and getting familiar with up-and-coming artists. While food and drinks weren't included in that price, there was no shortage of delicious food thanks to bites from Salumeria 104 and sweet treats from Latteria Italiana.
Check out our photos below to relive the event (or see what you missed). We'll catch you again next year.
This slideshow requires JavaScript.
Art Wynwood takes place during Presidents' Day Weekend each year and is located at 3101 NE 1st Avenue in Midtown. Visit their official website for hours of operation, prices and more information on next year's festival.