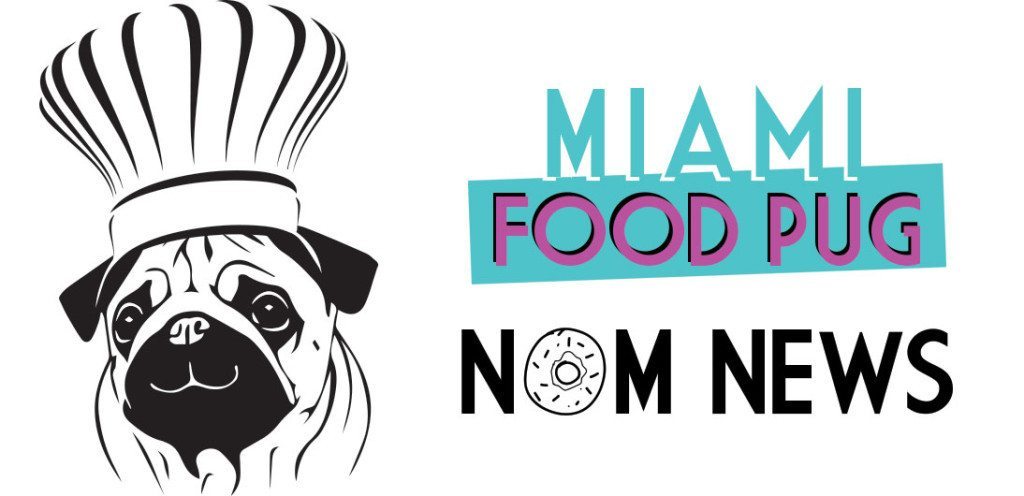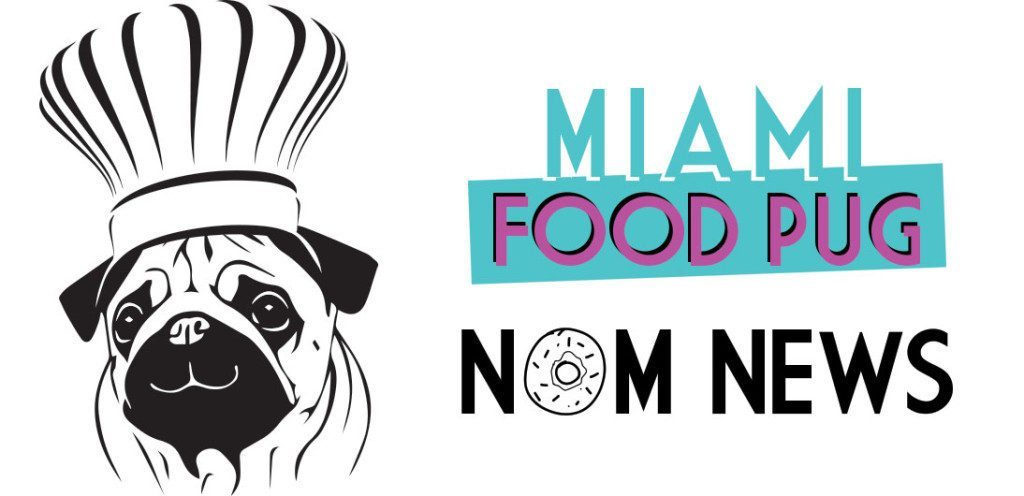 March 17, 2017
Each Friday, we compile South Florida food-related news and events that we couldn't fit on the site earlier in the week, as well as other local news that piques our interest. Want to be included in next week's roundup? Shoot us an email at bark@miamifoodpug.com.
Here's your weekly dose of nom.
COYO Taco to Open in Palm Beach
Lolo's Surf Cantina Launches Happy Hour
Fooq's Celebrates 2-Year Anniversary
Brimstone Woodfire Grill Opens in CityPlace Doral
The Wynwood Yard: Now Serving Breakfast
New Happy Hour at Ariete
Active Tuesdays at Rhythm & Vine
National Paella Day at Bulla
Wine Wednesdays at Red, the Steakhouse
Wake42 Tap Takeover at Tap 42
Saffron Supper Club Returns
Shelborne's Drawing Room Welcomes 'The Cabaret South Beach'
COYO Taco to Open in Palm Beach
COYO Taco is thrilled to announce its new location coming soon to The Royal Poinciana Plaza in Palm Beach. The dynamic Mexican taqueria will bring authentic Mexican street food to the island by offering locals, and visitors alike, delicious Mexican fare in a modern, yet relaxed atmosphere.
Founder's Alan Drummond, Sven Vogtland, along with Executive Chef/Partner Scott Linquist will helm the project from an operations and culinary standpoint, ensuring that the product and overall experience maintains the standards that COYO aficionados have come to know and love. The menu features bold, traditional flavors and sustainable ingredients, with a variety of home-cooked dishes, fresh tortillas made from scratch, and guacamole prepared in-house daily.
Awarded "Best Tacos" by Miami New Times in 2016, it's no surprise several of COYO Taco's signature dishes are their award winning tacos. Menu highlights include Camaron with seared gulf shrimp, mango slaw, chipotle aioli; Pulpo Frito with crispy masa crusted octopus, avocado, radish, aji amarillo aioli; Grouper Frito with modelo beer battered florida grouper, roasted jalapeño aioli, avocado; Pastor de Pollo with marinated chicken, roasted pineapple, onion, cotija; and for a vegetarian option there is a Quinoa Taco with quinoa and queso "falafel". More guest favorites include made-to- order Guacamole, and Burritos and Quesadillas, served with a choice of tocino, chorizo, nopales, or hongos y huitaloche. The team at COYO will create new menu items exclusive to this location incorporating locally sourced ingredients that fit with the local flavors of Palm Beach.
Open daily for lunch and dinner, the restaurant is poised to become a staple in the community providing a space for guests of all ages to enjoy the wide variety of menu items while surrounded by the beautiful gardens of The Royal. In addition to providing an approachable, casual dining destination, COYO Taco also feels it is important to give back to the community and will do so by connecting with local charities and fundraisers.
COYO Taco Palm Beach will be located at 340 Royal Poinciana Way, Suite M337A, Palm Beach, FL 33480. For more information about COYO Taco, visit their website at http://coyo-taco.com.
Lolo's Surf Cantina Launches Happy Hour
Lolo's Surf Cantina, Miami Beach's newest Baja-inspired Mexican restaurant with flavor-forward menu, will be offering happy hour specials starting on Monday, March 20th. Friends, families and coworkers are invited to keep the fiesta going at their vibrant bar with Lolo's new happy hour series from Sunday-Thursday, 4-7 p.m.
Enjoy premium Mexican draft beers ($4), house margaritas ($5), house palomas ($6), Mexican-style mules ($6) and wine by the glass ($5). Lolo's drink menu is complemented by special 'fiesta bites,' including house-cut fries ($4), chicken quesadillas ($5), carnitas tacos ($6) and other savory snacks. Perfect for any occasion, guests are welcome to experience a true taste of Mexico within the eclectic and festive space.
Happy hour offerings are available at the bar only. Guests can find Lolo's Surf Cantina through the park-side entrance of Stanton South Beach, located south of fifth at 161 Ocean Drive. The property offers ample street parking and valet available for $15 for three hours with validation. Lunch and dinner are served daily, beginning at 11 a.m. and 6 p.m. For more information on Lolo's Surf Cantina, please call (305) 735-6973 or visit loloscantina.com.
Fooq's Celebrates 2-Year Anniversary
Fooq's Miami commemorates another year of comfort cuisine and friendly finesse with a two-part anniversary celebration. Kicking off on Wednesday, March 15th, the eclectic eatery will host a Persian feast, evoking the festive flavors of the cuisine with a family-style dinner. The celebration continues on Friday, March 17th, with a late-night soirée at Floyd Miami, the new live jazz bar just steps from Fooq's.
On Wednesday, March 15th, Fooq's celebrates its two-year anniversary with a Persian feast. The eclectic eatery will host a family-style dinner that evokes the festivity of Persian cuisine, offering a selection of traditional dishes and a welcome drink. On the menu, guests can expect an array of exotic items, such as savory Khoreshses, traditional Persian stews; crispy Tahdig, Persian rice; and homemade Barbari bread, finely toasted with an assortment of dips. Two dinner seatings will be offered at 7pm and 9pm, priced at $45 per person.
On Friday, March 17th, Fooq's continues the celebration with a late night soirée at Downtown Miami's newest live music venue, Floyd. Located just steps from the eclectic eatery, Floyd welcomes guests to celebrate "Two Years of Fooq's," with a live set by New York-based electronic musician, SAINTE VIE. The bash begins at 10PM and will continue on into the wee hours of the night. RSVP is available through reservations@fooqsmiami.com.
Fooq's is located at 1035 N. Miami Avenue, Miami, FL 33136. For reservations or inquiries, please call 786.536.2749. Floyd Miami is located at 34 N.E. 11th Street, Miami, FL 33132. For inquiries, please call 786.618.9447.
Brimstone Woodfire Grill Opens in CityPlace Doral
Brimstone Restaurant Group is proud to announce their first Miami location with the opening of Brimstone Woodfire Grille in CityPlace Doral today. Brimstone Woodfire Grill is located at 3450 NW 83rd Avenue, Suite 145 Doral, FL and will feature 5,500 square feet of indoor dining space with a 1,700 square foot covered patio.
Under the epicurean direction of Rick Schwager, Brimstone's culinary perspective is a collection of familiar experiences from family meals, get togethers, and Tales from the Road garnered over time by the owners of Brimstone Restaurant Group: brothers, J.R. and Anders Anderson, and their father, Jeff Anderson.
Like their sister property in Pembroke Pines, Brimstone Doral continues the tradition of monthly parties on the patio featuring live entertainment, drink specials, and giveaways.
In true BRG style, the Brimstone Doral menu stays loyal to its Americana roots using locally sourced ingredients featuring favorites such as Kobe Beef Sliders, Cedar Plank Salmon and New Orleans Style Pasta. Using inspiration from the surrounding community, Brimstone Doral differentiates itself from the other concepts by infusing local flavors such as Skirt Steak Churrasco with fried yucca and a charred Mango Bourbon sangria in addition to a rotating seasonal sangria.
Brimstone Doral also features a full bar with signature craft cocktails, specialty martinis, craft beer and a robust wine list. For more information on Brimstone Doral, or the Brimstone Restaurant Group, please visit www.brgconcepts.com.


The Wynwood Yard: Now Serving Breakfast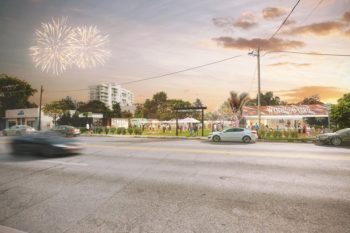 The Wynwood Yard has good news for the early-bird crowd: On March 14, 2017 it launches Breakfast at The Yard! Yoko Matcha, a new Yard favorite, and Koba Bowls, a new concept at The Wynwood Yard, will serve breakfast for our morning people, with Koba Bowls opening at 10 a.m. and Yoko Matcha at 10 a.m. as well. In addition to serving breakfast, the new opening hours will mean opportunities to host fitness events, networking events, morning work meetings and more at The Yard.
The Wynwood Yard puts a new spin on "continental" breakfast, as both Yoko Matcha and Koba Bowls are concepts inspired by their founders' visits to different corners of the world.
Koba Bowls, a breakfast bowls concept by Coco Coig and George Sanchez, will operate as a new menu line at della test kitchen. The bowls will be available at the della test kitchen window from 8 a.m. to 10 p.m. Tuesday-Sunday. Sanchez was inspired by the fresh bowls he'd eaten in Bali and decided to partner with Coig, a longtime food-enthusiast and childhood friend from back home in Madrid. Miami seemed like the perfect place to bring their refreshing bowls, served in sustainable coconut half bowls.
Koba Bowls, which launches the same day as Breakfast at The Yard, will offer a variety of blended-fruit bowls, all topped with house-made, gluten-free granola. Favorites include the Islamorada Bowl: a pink dragonfruit, banana, raspberry, papaya and coconut water base topped with granola, coconut flakes, bananas and strawberries and the "green bowl,"  the Everglades Bowl with a spinach, avocado, pineapple, lime, mint and almond milk base, topped with granola, coconut flakes, pineapple and goji berries. Did we mention their granola is homemade and gluten-free?
Koba and della's neighbor, Yoko Matcha, brings to The Wynwood Yard an East meets West — more specifically 12th-century-Japan-meets-modern-day-Miami — experience. Inspired by Yoko, co-owner Chié Dambara's grandmother and matcha tea ceremony master, Chié and long-time Cuban-American friend and business partner Evelyn Vigistain embarked on bringing the traditional matcha tea culture to Miami. They also mesh Latin American traditions in their treats like matcha brigadeiros and matcha pastelitos.
Yoko Matcha will offer breakfast favorites such as their matcha chia pudding, a blend of matcha, coconut milk, chia seeds, agave, all topped with fresh fruit, or for the classic cereal breakfast lover, the matcha cereal bowl: matcha, choice of dairy or nut milk, granola, coconut flakes, cacao nibs, chia seeds and goji berries. Yoko Matcha will also be the spot to get your early morning caffeine fix with their line-up of coffees including cappuccinos, cafe mocha, matcha lattes, and–embracing their Cuban side–coladas, cortaditos, and café con leche as well. All coffees are available with your choice of almond or house-made cashew milk. For a healthy and refreshing caffeinated option, try a matcha limonada. Yoko Matcha is open Tuesday-Thursday from 10 a.m. to 7 p.m. and from 11 a.m. to 8 p.m. Friday-Sunday.
New Happy Hour at Ariete
A highly refined yet approachable neighborhood spot, Ariete launches its new Happy Hour menu, available Tuesday – Friday from 4:00 p.m. until 7:00 p.m. Ariete is the perfect spot to enjoy after work cocktails including the Cocktail Float (house-made ice cream, Now Your Father's Root Beer, Fernet and Luxardo),French 75 (Flor de Caña, lemon juice and Proseco) and The Girl from Ipanema (Cachaca, ginger beer, lime & basil), among others.
Pioneering their unique blend of farmhouse cuisine with trail-blazing Latin influences, the creative minds behind Ariete, restauranteur Jason Odio and Executive Chef Michael Beltran, have carefully curated the perfect light bites menu to accompany the decadent cocktail offerings. Menu items include Fritas with chorizo and potato sticks on a potato roll, Grilled Oysters, Ariete Oxtail Nuggets, Smoked Salmon Sliders and the restaurant's signature Chug Burger.
Active Tuesdays at Rhythm & Vine
Rhythm & Vine Beer Garden, located at 401 NE 5th Terrace in Fort Lauderdale, is excited to launch Active Tuesdays, a 60-day fitness pop-up in their outdoor garden. Each week a different Fort Lauderdale-based fitness concept will lead a 60-minute fitness or wellness session. Guided programs will be provided from notable local gyms such as PumpFit, The Fit Shop, CrossFit Empirical, and CycleBar with instructors including Nikki Holtz and Vibe Veda.
After the workout or meditation, attendees can browse a pop-up marketplace inside Rhythm & Vine's Den to cool off with fresh-pressed juices, shop with local active wear brands, or sample healthy foods.
Space is limited. Tickets for Active Tuesdays range from $20 – $25 per class and are available through EventBrite. Each 60-minute guided activity will take place every Tuesday at 7pm starting March 14th and run through May 2nd. To register for classes and for full class descriptions, visit the Facebook page at https://www.facebook.com/rhythmandvineftl/ or https://www.eventbrite.com/o/rhythm-amp-vine-9797611535.
Active Tuesdays Schedule:
March 14th: Nikkii Holtz (Yoga)
March 21st: PumpFit (Bootcamp)
March 28th: The Fit Shop (Interval Training)
April 4th: CrossFit Empirical (CrossFit)
April 11th: Nikkii Holtz(Yoga)
April 18th: PumpFit (Bootcamp)
April 25 th: Guided Meditation with Vibe Veda (Meditation)
May 2nd: CycleBar (Cycling)
National Paella Day at Bulla
In celebration of National Paella Day on March 27, Bulla Gastrobar created a unique menu filled with Spain's most famous dish. From April 20th to May 3rd, guests are invited to enjoy a variety of mouth-watering paellas created by Executive Chef Miguel Rebolledo and the Shattered Pineapple cocktail throughout the week. Menu highlights include the Paella Valenciana, Paella de la Huerta and the Paella Negra – combining traditional paella recipes with bold new ingredients and flavors.
On Monday, March 27, guests can also enjoy complimentary paella tastings of the Paella Valenciana from 5 p.m. to 7 p.m. during happy hour on the patio at both locations. Additionally, happy hour specials include half off all beverages.
Wine Wednesdays at Red, the Steakhouse
Red, the Steakhouse is bringing back Wine Wednesdays, offering 25% savings on all wines priced from $100 to $200 available every Wednesday. Guests can choose from 500+ top-notch wine selections. Cheers!
Wake42 Tap Takeover at Tap 42
On Saturday, March 28, J.Wakefield will take over all 42 taps at Tap 42 in Coral Gables for an epic craft beer and food experience. A special beer-infused menu created by Chef Andrew Balick will feature:
– Parmesan Grilled Soft Pretzel with Garlic J. Wakefield "Amber Waves" Queso Honey Mustard
– Spicy "Mexican Fiesta" Tuna Taquitos made with J.Wakefield's Jalapeno Cilantro Bernger
– "PHAT Bottom" BBQ Baby Back Sliders made with J.Wakefield's Imperial Apple Berliner
A selection of the 42 beers on tap at Wake42 are never before brewed taproom exclusive beers including J.Wakefield's Dragonfruit Passionfruit Berliner Weiss, Brush, One Trick Pony, Golden Ticket, Pi, Forbidden Forest, Jiu-Jitsu Juice, Mango & Cash and more. The takeover will run from 11 a.m. – midnight.
Saffron Supper Club Returns
The next Saffron Supper Club to be held at The Garden at Mina's Mediterraneo on Sunday, March 26 at 6 p.m. Diners will enjoy a traditional Egyptian themed dinner including a cocktail reception with passed bites, three-course dinner, wine, signature cocktail and live music for $65 including taxes and gratuity. This will be a magical evening under the stars that will provide guests with an intimate experience filled with tastes and culture from Mina's owner Yasmine Kotb's native Egypt.
Shelborne's Drawing Room Welcomes 'The Cabaret South Beach'
Shelborne South Beach launches new lively weekend events with The Cabaret South Beach. Florida's top cabaret and piano performers will bring their vibrant energy to Shelborne's iconic lobby bar, the Drawing Room. Hotel guests and local residents are invited to grab a specialty cocktail and become a part of the show as entertainers double as servers and singers – elevating the cabaret experience like never before.
Singers, dancers and piano players rotate between bartending and singing while working the crowd. The Cabaret South Beach will also have unique programming and special guests in the upcoming weeks and months.
Attendees can order from a light bites menu that features fan favorites from the Sarsaparilla Club's executive chefs, Jeff McInnis and Janine Booth. Menu items include the celebrity chefs' famous fried chicken, char-grilled beef burger, almost classic cesar salad, shrimp or chicken satay, beet & goat cheese dumplings, pork belly bacon steam buns, and more savory snacks.
From 6pm – 8pm, there will be a "happy hour beat the clock"; the 6pm hour select bites and drinks will cost $6 and then $7 during the 7pm hour with a live piano player.