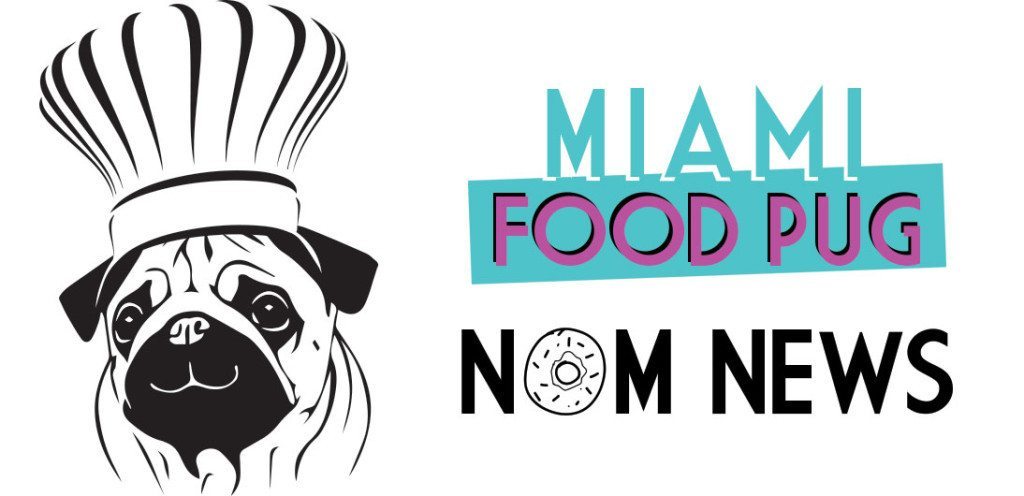 March 17, 2023
Each Friday, we compile South Florida food-related news and events that we couldn't fit on the site earlier in the week, as well as other local news that piques our interest. Want to be included in our next roundup? Shoot us an email at bark@miamifoodpug.com.
The Salty's Sticky Bun Donut Returns
Ocean Social Celebrates Women's History Month
The Hampton Social Opens in Delray Beach
The Salty's Sticky Bun Donut Returns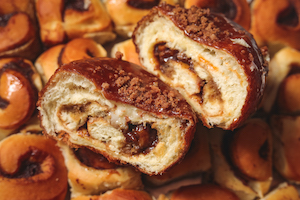 The most wonderful time of the year is just around the corner. The Salty Donut's cult-favorite, once-a-year specialty Sticky Bun Donut launches next week!
The limited-time specialty donut that fans wait year round for will be available at all shops as well as through delivery platforms from March 24-26. However…who can wait that long!? Not us. The Salty will be hosting a one-day only early preview on March 23 exclusively on The Salty App. During the preview day, orders placed through the App will have exclusive access to preview the limited time special as well as FREE delivery.
Salty fans are encouraged to download the app and join The Salty's rewards program to ensure a taste of this treat. The Sticky Bun Donuts are one of the brand's most popular – always selling out in record time. The app-only preview gives customers an exclusive taste before it is sold to the public + it is delivered right to their door, for FREE!
Ocean Social Celebrates Women's History Month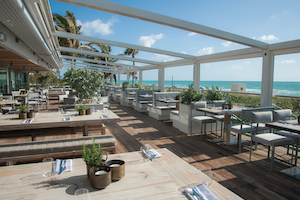 In honor of International Women's History Month, Ocean Social by Chef Tristen Epps at the iconic Eden Roc Miami Beach is hosting a very special evening to celebrate and shine the spotlight on several of South Florida's top women chefs making history of their own. Chefs Eileen Andrade (FINKA Table & Tap), Paula DaSilva (The Ritz-Carlton, Fort Lauderdale), Dania Ortez (The Confidante Miami Beach), and Antonia Grandberry (Ocean Social by Chef Tristen Epps) will be in residence at the signature restaurant on Wednesday, March 29, 2023 to join forces and create a special five-course tasting dinner that showcases the depth and diversity of women in the culinary field today.
Choosing to stay out of the spotlight for this dinner, Chef Tristen Epps, who serves as executive chef for the property and recently revamped the menu at his namesake restaurant, will serve as coordinator for the evening, and may assist on the line with the hotel's talented pastry chef Antonia Grandberry. "Honoring women and their contributions to society – especially in the culinary space – is baked into my DNA. I wanted to provide a forum for great food as well as dialogue about women in culinary to celebrate the incredible talent in South Florida restaurants that just so happen to be female," says Epps.
The evening will kick off at 6PM with a cocktail hour featuring a specialty Beluga Vodka and lavender cocktail, followed by a five-course dinner at 7PM prepared by the guest chefs who will create one course each. Dinner will be complemented by select wines and cocktails and is priced at $165 per person, excluding tax and gratuity. Reservations are required for the limited seating experience and can be reserved – HERE. A portion of the evening's proceeds will benefit Pace Center for Girls Miami which provides girls and young women opportunities for a better future through education, counseling, training and advocacy, and envisions a world where all girls and young women have power, in a just and equitable society.
Ocean Social by Chef Tristen Epps is located at 4525 Collins Avenue at the Eden Roc Miami Beach.
The Hampton Social Opens in Delray Beach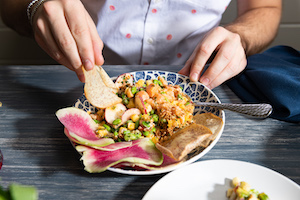 Downtown Delray Beach is adding an exciting new restaurant to the neighborhood with the new opening of The Hampton Social. Known as the "Rosé All Day" restaurant and bar, The Hampton Social Delray Beach is located at the new Atlantic Crossing development, right off of Delray's buzzing Atlantic Avenue, and it is sure to charm locals with its laid-back atmosphere, coastal-inspired cuisine and playful beverage program. The Hampton Social Delray Beach marks the third Florida location, with two existing restaurants in Orlando and Naples.
In Summer 2023, Parker Hospitality, the Chicago-based restaurant group behind The Hampton Social, will open a fourth Florida location in Miami's Brickell neighborhood.
Located on the ground floor of Atlantic Crossing, The Hampton Social features an airy outdoor patio for al fresco dining enjoyed year-round. The 308-seat interior dining room captivates guests with its 360-degree bar that serves a number of the restaurant's refreshing cocktails and rosés.
With inspiration from the coast found in its cuisine and decor, guests can find refreshing elements throughout the space with wooden tables and wicker lights, real portholes that offer views into the restaurant's signature Rosé Lounge and nautical white-dipped rope installations that create an intimate canopy above the dining room's booths. The restaurant is also equipped with a DJ booth, upping the ante on those "Rosé All Day" celebrations as well as a swinging hammock and cafe-style seating in the Rosé Lounge.
Inspired by the long days of summer, The Hampton Social offers guests a nautical escape with its airy, blue and white decor, fresh coastal cuisine and signature cocktails, available for dinner, weekend brunch, and lunch coming soon. Menu highlights include the Maine-Style Lobster Roll, Grilled Octopus and the Sparkling Seafood Tower. Brunch is big at The Hampton Social. Signature brunch dishes include Crab Cake Benedict, Avocado Toast and the Sunrise Beach Bowl.
The Hampton Social features a stellar beverage program, with an extensive wine list focused on rosé wines and playful cocktails created by Beverage Director Greg Innocent. From traditional to sparkling rosés, hailing from France, Italy and California, The Hampton Social truly taps into its "Rosé All Day" lifestyle with over 15 different offerings to choose from.
Guests can discover The Hampton Social's private label, H Rosé, that is served exclusively as its "Rose of the Day", sip on an Aix or pop open a bottle of Domaines Ott.. Popular cocktails like the I Gliterally Can't, Hampton Frosé and The Honey Cove are available by the glass or large format in The Hampton Social's signature sea shell glasses.
The Hampton Social has nine locations throughout the United States including Illinois, Florida and Tennessee, with Georgia and Colorado underway.