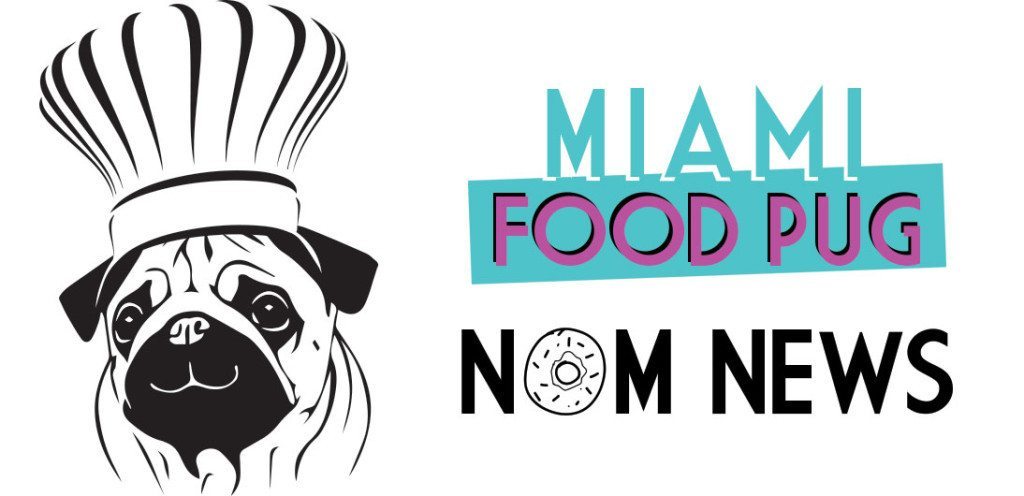 June 2, 2023
Each Friday, we compile South Florida food-related news and events that we couldn't fit on the site earlier in the week, as well as other local news that piques our interest. Want to be included in our next roundup? Shoot us an email at bark@miamifoodpug.com.
Eating House Adds Saturday Brunch
New Programming at LPM
PEZ Reopens in Downtown Miami
World Oceans Day at YOTEL Miami
Eating House Adds Saturday Brunch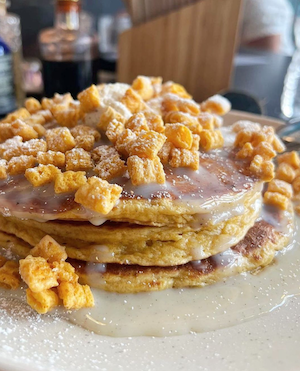 Starting this weekend, Eating House will begin serving brunch on Saturdays, in addition to Sundays, from 11am to 3pm. Featuring an a la carte menu and hand-crafted sips by Chef Giorgio Rapicavoli, the Coral Gables eatery continues to highlight classic and innovative culinary influences while ingeniously incorporating locally and regionally sourced products.
Small plates include honey butter Parker house rolls, tater tots with black truffle catsup and Pommes Madame – whipped gruyere, lardons, soft egg and nutmeg, to name a few. A selection of signature dishes can also one found on the brunch menu such as Yellowfin Tuna Crudo – egg yolk, sunchokes and black truffle leche de tigre, Chilled Sweet Potatoes – cilantro 'aguachile', jalapeno and spiced cashews, Brussels Sprouts – cooked and raw, miso 'Caesar' and Parmigiano Reggiano, Heirloom Tomatoes – nuoc cham, herbs, frozen coconut milk, among others.
Brunch plates are up next. OG EH fans will be delighted to discover 'Carbonara' Eggs Benedict is back on the menu — soft eggs over local bread with heritage bacon and black truffle fonduta. New dishes include: Breakfast Sandwich — chive scrambled eggs, thick-cut bacon, potato 'stix', cheddar, Smoked Salmon Tartine — 'maitre 'd' cream cheese, red onion, preserved tomato, EH Burger — dry aged, onion ' mayo', crispy picked onion, French onions, gruyere, Buttermilk Fried Amish Chicken and Waffles — smoked maple syrup, carrot ' hot sauce' and Iberico Pork 'Steak Frites' — roasted garlic butter with salt and vinegar French fries and lime.
Sweet plates consists of the new and improved Dirt Cup – with candied hazelnut, dark chocolate, Cry Baby Creamery hazelnut ice cream, French Toast — local brioche, cinnamon crumble, cream cheese, maple, with salted butter, and Cap'n Crunch Pancakes — vanilla bean butter, condensed milk 'syrup', candied cereal.
An impressive wine, cocktail and beer program rounds out the experience at Eating House. Specialty cocktails include: EH Old Fashioned – bourbon, Cap'n Crunch, rye, strawberry and the Luca Espresso Martini.
New Programming at LPM
LPM Restaurant & Bar, the French Riviera-inspired eatery and bar bringing the flavors of the Côte d'Azur to the heart of Miami, has announced its summer programming menu that will debut June 1st through September 30th. Guests can select from two prix fixe dinner experiences, the St. Tropez ($60++) and Monte Carlo ($90++), each of which will feature appetizers, main courses, and desserts. Debuting this summer, guests are also invited to imbibe on LPM's newest rosé label, LPM x Figuière.
PEZ Reopens in Downtown Miami
Baja Restaurant Group proudly announces the grand opening of PEZ, the original and only Baja-style seafood restaurant in Miami. Following a three year hiatus due to the COVID-19 pandemic, PEZ opens in 2023 welcoming back foodies for Mariscos Chingones inspired by the Baja region.
And what exactly are Mariscos Chingones?
As the flagship restaurant for Baja Restaurant Group, the new PEZ dares to pick up where it left off – continuing to bring new, bold flavors to the Magic City – but leaves behind a lot of the extra baggage and opts for a no frills, arguably best seafood in town that without a doubt fits into the essence of the Downtown Miami Revival where eating and drinking go hand in hand.
The completely new and rebranded concept comes to life at the original PEZ location (20 West Flagler Street, Miami, FL 33130), and is anything but the same with its witty phrases and waves adorning walls, beer buckets and shelves. The same can be said about its vibrant menu items, urging patrons to create a feast for one, sit back and have a nice cold one, or share the experience with friends and family.
Since 2018, PEZ has been guiding the way in the discovery of the Baja flavor explosion, and has introduced classic flavors with a twist for those adventurous types with an exploratory taste for good quality food.
Redesigned menus offer patrons an assortment of botanas to share, a raw bar with oysters and Mexican clams, tacos, tostadas, aguachiles, and one outstanding dessert to complete your feeding frenzy. Tijuana's own Tostilocos have made it from the candy stand outside of schools to the top of the menu at PEZ in Miami. The popular Mexican snack is served with Tostitos Salsa Verde adorned with everything from chamoy and chaca-chaca, to japanese peanuts and ceviche, and has become a new fan favorite.
Two larger entrees will put a smile on your face and make your eyes roll back: the Pescado Zarandeado, a charcoal grilled butterflied whole fish in adobo weighing up to 2 lbs, and the Caldo Levanta Muertos, dubbed the best cure for a hangover near Downtown Miami.
All bases are covered at the full bar featuring six agave based signature cocktails and PEZ original Caguama Venenosa, a 32 oz Mexican beer with a made-from-scratch Michelada mix drenched in chamoy and tajin, and topped with spicy gummies for thirsty friends. ¡Salud, Morros!
World Oceans Day at YOTEL Miami
Launching World Oceans Day (June 8), guests at YOTEL Miami will be able to sip on delicious cocktails that give back to the planet. As part of YOTEL's global mission to provide sustainable experiences, and in partnership with Bacardi, the hotel will be adding a selection of "Sustainable Sips" to its menu. The team has crafted four special, refreshing drinks, and for each cocktail sold, YOTEL will be donating $1 to Beneath the Waves, a foundation dedicated to ocean conservation.