Miami Food Pug sat down with Craig DeWald and Heath Porter, owners of Uvaggio Wine Bar in Coral Gables. The two discussed the Uvaggio concept, joked around and — of course — talked about all things wine. 
Miami Food Pug: How did all of you meet? It seems everyone is all over the place. Chef Bret [Pelaggi] is from New England. Heath, you've worked throughout the country. And Craig has lived in London and California.
Heath Porter: It was super weird. Chef is originally from Boston. His wife was transferred down here for work, so he came down. He hooked up with a couple gigs that didn't work out. Then he went on "Top Chef New Orleans" and was on a few episodes of the show; it was last year, I think. I've never seen the show, so I'm not sure — but don't tell Chef that! [laughs]. So we got really lucky when we did the opening — I think we found him on Craigslist to be honest with you [laughs]. And so that's how we got chef.
Craig is originally from San Francisco. He was an AMEX HR executive for like 26 years. He's lived in a lot of places where he didn't have enough room to entertain in his house. And there he is [Craig walks in]. I was just telling your story for you. Let me know when I screw it up. So yeah, Craig was always hanging out at wine bars being the wino that he is. He always had a dream to open a wine bar. He decided that since he had a second residence in Miami, he would eventually live out his life in the glory of the wine world here. Did I miss anything?
Craig DeWald: I think you captured that pretty darn well.
Heath: Craig and I met on a plane from Peru. I got hooked up with Craig as a consultant to help him run and open Uvaggio. We worked together for a few weeks — a couple months — and Craig had one idea and I said "That sounds cool. I think we could also do something like this." We looked at what that would look like and Craig was like "Shit, that looks a little cooler than what I had planned." Somehow, I ended up becoming a partner to stick around and help envision the dream. We were supposed to open at the beginning of the year, but that didn't happen. We opened about five months ago, and its been super crazy. Basically we try to do three things: awesome food, awesome booze and awesome service. We're not cool enough to do anything else, so that's what we stick to [laughs].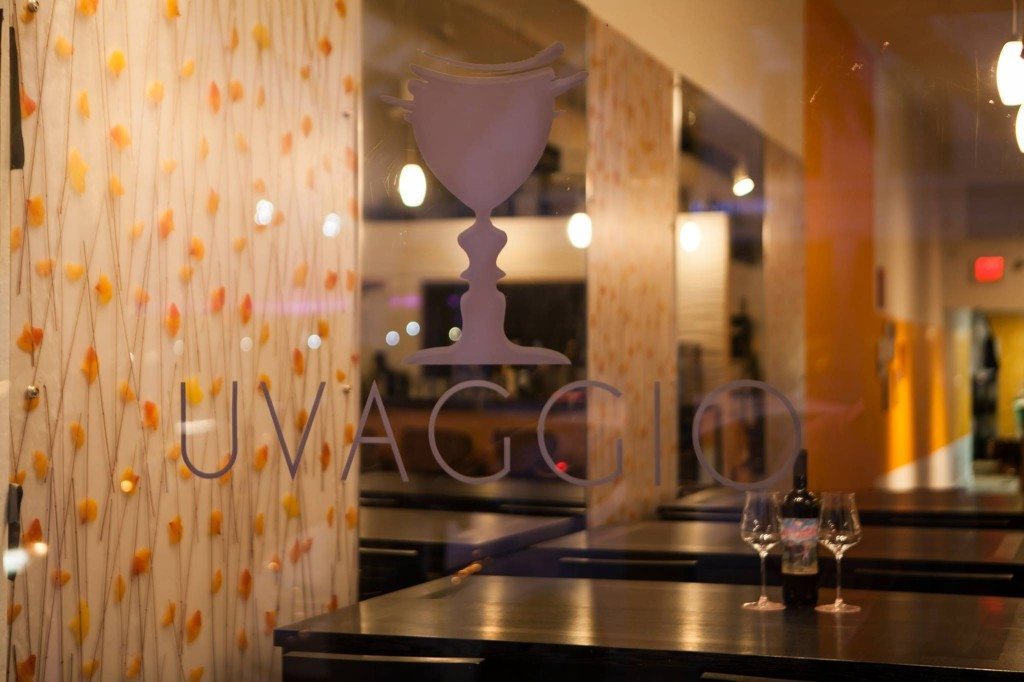 MFP: What about the concept? How did that come about?
Heath: As for the concept, it was something that all three of us bought into at the same time. Running different resorts, I've  always wanted to do away with the bullshit of the industry and worry about the three things we talked about. My favorite thing was always food and wine together. I've done different classes with chefs and servers and stuff, and I've always said that if I ever have the chance, I want to do something where the wine is the focus; the menu is written around the wine. The chef will buy in on the concept, and we can do some really cool fucked up things together because everyone is focused. There is no thinking outside the box — the box is fucking gone. That's sort of what we try to do, and so far people seem to get it or they come back because it's weird and nobody else is doing it.
Craig: I wanted to create a place that was really more casual. I spent a lot of time in New York; I'm a city guy. I like to walk out of my apartment and go to a place where I feel comfortable. A place that's not pretentious — where I don't have to put my name on a list and come back 15 hours later. Uvaggio is communal; it's intended to be conversational. There's no TV in the corner.  There's no DJ in the corner. It's sort of the anti-Miami kind of place. Even the logo reflects that: If you look at the logo and look at the dark space and not the light space, it's two people looking at each other. I wanted to put together a place where friends and family can reconnect and not be in an atmosphere that's a typical Miami thing.
Meeting Heath really brought it together — not just in the type of place but also in the food, wine and service. I had this idea of one thing and Heath had an idea of something else. Putting the two together created something a little different than the normal run-of-the-mill place you get in Miami.
I like watching people come in. You'll have two people at the table who don't know each other and at the end of the night they are best friends. We say, "This is our living room. Come hang out with us, drink some wine, have some great food and make new friends." I feel good about what we have created so far.
MFP: Why specifically Coral Gables?
Craig: A couple of reasons. For a pedestrian-friendly place, Miracle Mile is the place to be. Brickell is starting to become that, but when I was thinking about this two years ago, it wasn't quite there yet. Also, we are a wine bar/restaurant that fits the demographic here pretty well. In Brickell, you're probably not there to sit around and enjoy a nice glass of wine. You're most likely looking for a quick cocktail… and some quick tail [laughs].
I looked at Wynwood, too. But again two years ago, Wynwood wasn't what it is today. I went down there Monday, Tuesday, Wednesday, Thursday, Friday, Saturday… There was nobody walking around except during Artwalk. We were really looking for a locals type of place, and you'll see that a lot of our clients live in the condos in the area. And with the upcoming streetscape project, the Mile is going to become much more pedestrian-friendly. Over the long term, the Mile just seemed like a good fit.
MFP: How did you come up with the initial selection of wine for Uvaggio?
Heath: We looked for a couple of different things. First and foremost, the wine has to be delicious. Second, we are looking for wine that goes for food. I'm a huge proponent of that. And third, a wine that tells a story. I want to taste a wine where I stick my nose in it, and I start smelling nothing but minerals. You can tell the wine was stretched to get in this glass; it wasn't some 15-percent alcohol manipulated oaky thing from Napa Valley that everyone buys because some idiot in a corner rated it 100 points. It's a wine that someone had to make a living off of. They're farmers, and they are actually still stretching the grapes. The grapes and the winemakers went through some good days and bad days together — and it's in the glass. That's what we look for.
People are like "You carry only organic wines." That's not true. A lot of times, those are the ones that end up being what we are looking for. Most of our wines see very small production — that could be anywhere from 5,000 cases or less.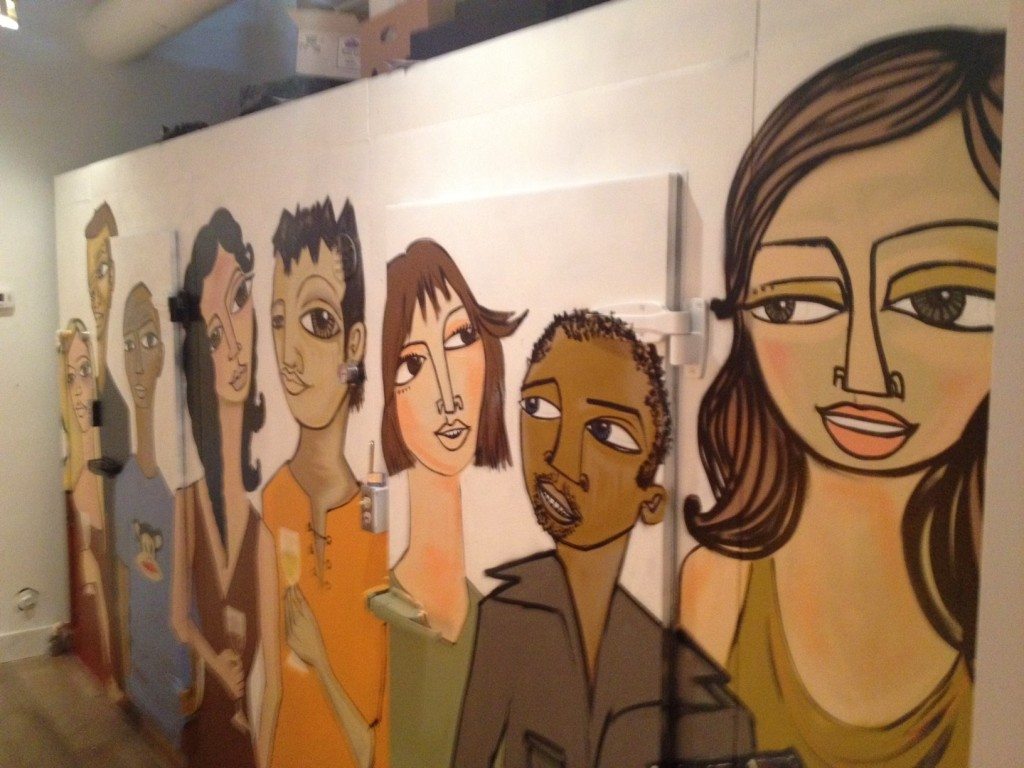 MFP: On the menu, you guys tout a "backwards tasting" approach. Can you elaborate on that idea?
Heath: Sure. With all the years I spent working with chefs and dealing with wine, I've found there are many basic ways to pair. But one of the greatest things in my mind is when you take the flavors, texture and sweetness from the wine and manipulate the dish to mirror that. For me, that's where the greatest pairings come from.
For instance, we were sitting around Craig's kitchen table one day (which got a good workout before we opened). We were tasting through some wines, and I was trying to show chef and Craig what I thought. We were tasting a 2004 Barolo, and one of the traditional things you get out of this wine are black licorice and black tea and funky earthiness. It needs fat to offset that.
So we started writing down our notes between the three of us. We ended up saying that we needed a full-bodied dish that was fatty and muscular, so we went with short rib. We said we needed something that has some creamy richness to it, so we went with a really nice potato puree. But we also wanted something with a little bit of funkiness to it, so we added some taleggio cheese to the puree to bring out some earthy funk. We needed aromatics and acids, so on top we put dehydrated black olives. We also put some sautéed beach mushrooms for some of that mineraly earthy funk. Then there's the consommé that has black tea and licorice and that's the finishing part. So you have the base, the acid, the body weight and aromatics all working together.
So if you look at what I mentioned, we copied the wine's flavor onto the food dish. And that's how we do a lot of our food items. We can bring you a Barolo to have with it, but any full bodied red wine from northern Italy or southern France is automatically an awesome pairing. So if you are interested in that stuff, we have you covered. If not, the food is just fucking good.
Craig: The menu works perfectly with the wines, and the wines work perfectly with the food. Guests can start with wine, and we can recommend food and vice versa.
MFP: What are your three menu favorites?
Craig: For me, I love the sous vide rabbit dish we have on the menu. I just love the complexity of flavors. First, there's black rice with chorizo and sofrito. We top that with sous vide rabbit. There's also a little bit of fried artichoke and garnacha reduction. For me, it has a lot going on and you don't get bored from the beginning to the end of the dish. There is always a surprise. That one is at the top of the list.
From day one, I also loved the yogurt naan flatbread. It has three spreads: goat cheese hummus, baba ghanoush and green olive tapenade. The spreads are great, but the naan bread is killer. Since the first time chef brought it out and tested it, I loved it. I went home and when I woke up in the morning, I was still craving it… I was still thinking about it. That always remains a favorite for me.
The other one is the octopus. It's a dish that a lot of people talk about here. I haven't had it done the way the chef does it here. It's salted and marinated, and it has a really nice texture. I gravitate to the dishes that have a variety of flavors and layers.
MFP: Has the menu changed since you first opened?
Craig: Yeah, there have been some changes. There are staple items like short rib and octopus that stay, but the duck confit for instance has changed as the seasons change. So while the protein stays the same, the preparations of the dishes may change. We had a really cool spring rabbit dish with beet puree and pea shoots that I thought was great. Then summer hit and we did something different. So the dishes have evolved because of the seasonality of what's available. They've also evolved because of the wines we've wanted to introduce to the dishes. We are going to sit down over the next week and a half to discuss fall and see what that is going to look like.
MFP: Do you guys currently do any special events? Any big ones coming up?
Craig: We do happy hour from 5 to 7 Monday through Saturday.
Heath: It's a steal. We've got all draft beers for $3 — a couple local beers. We take as much pride in the beers and the low-alcohol cocktails as we do with everything else. We can easily pair the beers with the food as well. So we do $3 draft beers and then we have $6 glasses of wine. You can also do a bottle of wine and a meat and cheese board for 30 bones. We also have aperitivo here that's traditional and European. When you come in and have a glass of wine or beer, we'll start sending out a snack here and there. It's super old school. And they are always delicious. It's funny because people are like "This is awesome. Is it on the menu?" and we're like "Nope, it's just something we're doing for the day."
Craig: Chef usually comes up with some ideas based on what's available. We'll do something fun with it for aperitivo and then move on to the next thing. When it's gone, it's gone.
Heath: So many people come in and are like, "The last time I was here, you guys had…" and we're like "Dude, that's so far gone. But here's what he have today." And they love it better than the last thing they had.
Craig: We have tastings on Saturdays as well. We have the wine club, too. It's $75 a month. You get two bottles of wine a month — a minimum of $80 retail value. Winemakers will be making their rounds in the fall, so we expect a lot of events with them like tastings and dinners. Those will be exclusive to club members. We also have our inaugural wine tour happening at the end of October. Sunday to Friday — a tour of the central coast of California. That is open to anyone. We love wine more than just here , so it's a chance to take people to different wineries.
Heath: At these tastings on Saturday, I talk to our guests about my visits with different winemakers, and they've expressed interest in doing it too. So I threw out the idea about going to California, and people were like "Hell yeah, let's do it." So the last week of October, the harvest is basically over. Some of the winemakers I spoke to said they would save us some grapes so we can stomp some juice, taste barrels and do vineyards; they would even throw dinners at their pads. Basically, you're going to be hanging out with some of the top winemakers in California. Only like 14-15 people are going, so it's an intimate experience. One night, there's even going to be a paella dinner with the chef. It's going to be an experience.
Uvaggio is located on 70 Miracle Mile and open Monday-Saturday from 5 p.m. to midnight. For more information about Uvaggio, visit their website at www.uvaggiowine.com.
Photo Credits: http://www.facebook.com/UvaggioWine and http://uvaggiowine.com/gallery-uvaggio-wine-bar-coral-gables/