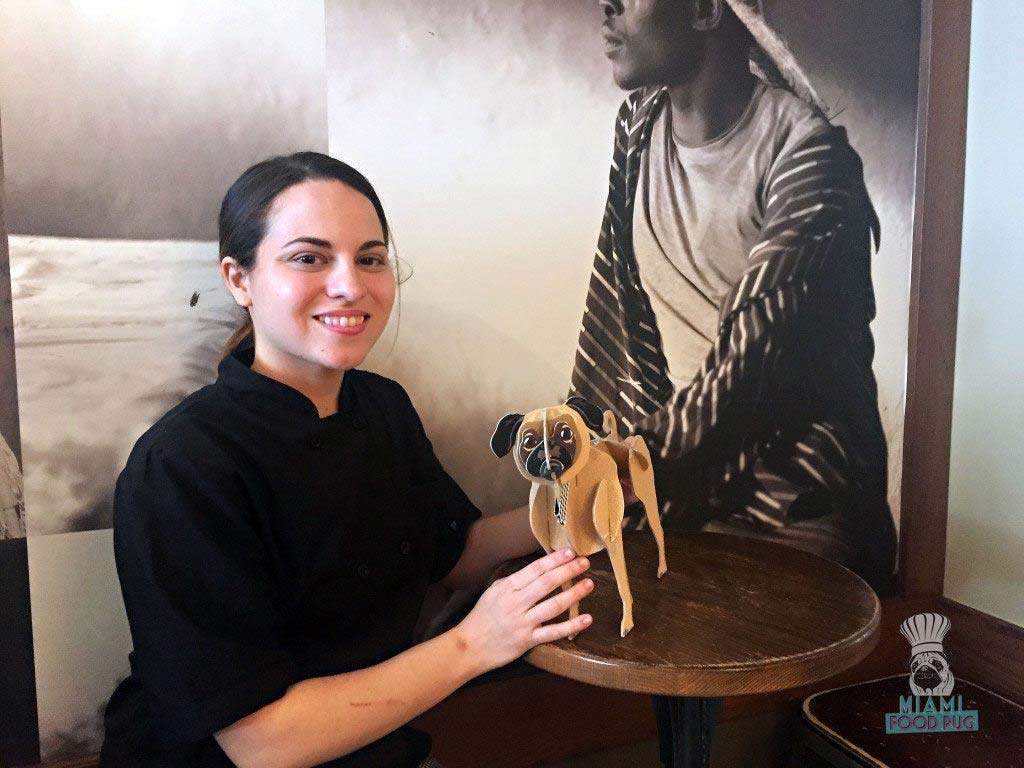 If you haven't heard the name Jessica Hernandez in South Florida's food scene or seen her decadent work on the Instagram account @Jessi_Bakes, it's just a matter of time. The Crumb on Parchment pastry chef has made quite the name for herself since first falling in love with baking at a young age. Her demeanor is just as sweet as her treats, which we discovered when we met a few weeks ago to talk about all things baking.
For those who don't know, Crumb on Parchment is a Design District bakery/cafe attached to a very big culinary name: celebrated chef Michelle Bernstein. In the wee hours of the morning, Jessica arrives at Crumb to help prepare the day's goods, including their incredible cookies (pictured below in the size comparison). It's a place that lets her do what she loves — bake up a storm — and gives her a work-life balance that wasn't always there in the early stages of her career.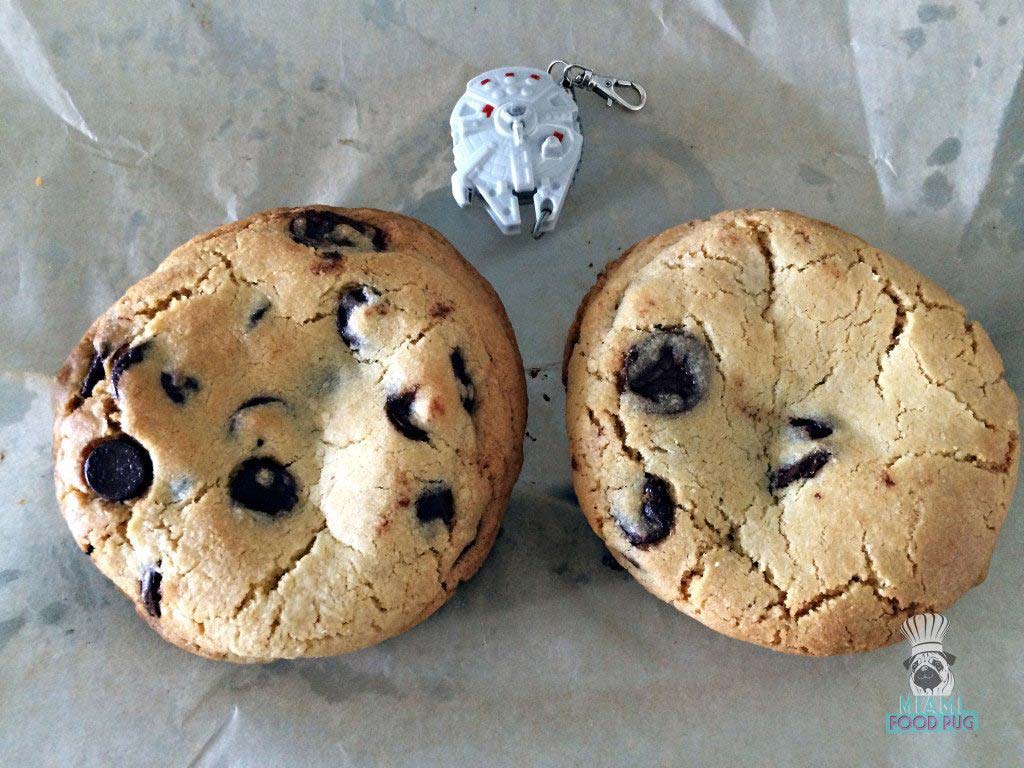 Well before her career even started, Jessica knew she wanted to bake. Her friends shared that interest, and they often found themselves baking together. "There wasn't really anything else I was crazy about. Baking was where I felt the most in my element — the most organized and the most happy," she said. The science of baking as well as the ingredients behind it really grabbed her attention.
This passion and interest eventually led to her pursuing it further at the Art Institute of Fort Lauderdale. Meanwhile, she started working at the Fontainebleau Miami Beach, and it really opened her eyes to the industry.
One of those eye-opening experiences was the craziness of a huge production line; preparing pastries for thousands of guests at the hotel was no easy feat. The hours were long and the work was hard, "but the experience was rewarding," noted Jessica. She recalled one of the most memorable events during her time there: Passover. Taking part in a Kosher kitchen during the holiday taught her a lot and pushed her creatively due to the different ingredients used.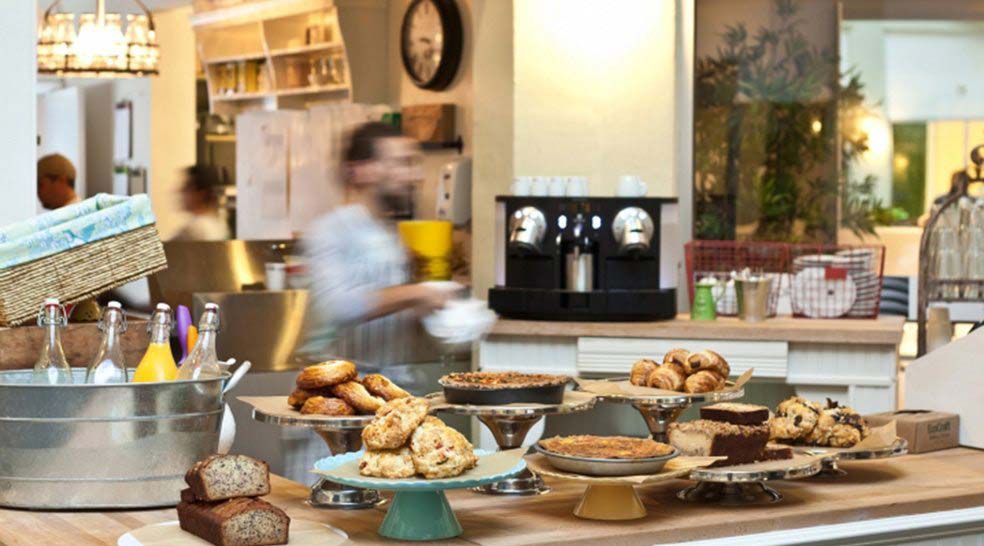 Despite learning a lot at the Fontainebleau, Jessica knew that this type of mass production wasn't something she wanted for the long term. So when Crumb — a more low-key and personal operation — came into the picture, she jumped at the chance. The opportunity first presented itself after Jessica won a Crisco contest in school and spent a day with Michelle Bernstein. She was able to shadow Crumb's pastry chef and watch the kitchen at the now-shuttered Sra. Martinez. When the pastry chef left the position in 2012, Michelle asked her to join the team. Jessica's been there ever since.
Having a job with regular hours gives Jessica the time to pursue other endeavors like her own baking business. If you have an event, she'll bake you cakes, cupcakes and practically any treat under the sun. Her latest interest: macarons. She had been terrified of making them for years, "but we're friends now."
This openness to stepping out of her comfort zone also opened many doors for her, including a pastry chef position at LOBA. Together with LOBA Owner and Chef Jessica Sanchez — who approached her on Instagram — she developed the restaurant's initial dessert menu. "It was fun to start with nothing and develop the program from the ground up."
The fact that these were plated desserts was of interest to her, too. "I learned a lot about plating and was able to get really creative. It was a different experience from Crumb, and I was able to apply some of those plating skills back here since I mainly work the counter now," she said.
Nowadays, Jessica's day at Crumb usually ends at 2 p.m. — but her baking is just getting started. During her free time, she's always experimenting, researching and reading; when we interviewed her, she was reading a Ladurée Macacon book and Momofuku Milk Bar.
Her advice to aspiring bakers: "Learn everything you can and don't give up." When Jessica first announced her intentions to bake for a living, her family wasn't sure what to think. But as her career progressed, they saw that being a chef was a big deal — especially one working with Michelle Bernstein. "Now my family is always asking what I made, and they get kind of mad when I don't bring them cookies or bake at home," she said half-jokingly.
Down the road, Jessica would like to own an old house and turn it into a bakery and cafe. "It'd be like Lagniappe but with actual food," she said. She also wouldn't mind having an ice cream shop since she loves ice cream so much (a recurring theme throughout the interview). Ultimately, she just wants to make sure her clients are happy. "When I bake something for someone and see them smile, it makes my day."
Crumb on Parchment is located at 3930 NE 2nd Avenue. For hours of operation, visit their Facebook page. To contact Jessica, reach out to her via Instagram or email jessi_bakes@yahoo.com.