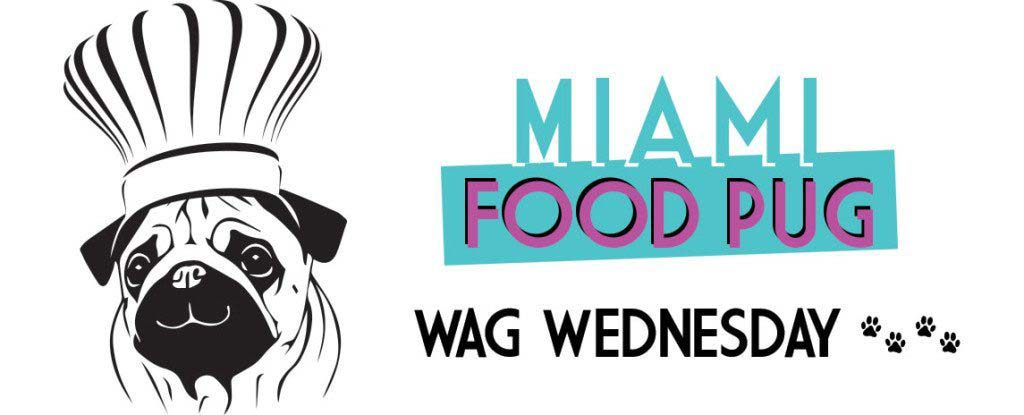 Over the past year, we've interviewed many members of the hospitality industry, and one constant among the interviewees has been a profound love for their pets. We thought it would be great to share this love with our readers. That's why we launched an ongoing feature called "Wag Wednesday" to showcase industry peeps and their pets. Know someone who wants to be featured? Email us at bark@miamifoodpug.com.
This week, we're featuring Paul Greenberg, Partner at American Social, and his dog, Cruz. 
Your Name: Paul Greenberg
Your Pet's Name: Cruz
Sex: Male
Age: 2 years
Breed: Mix Golden Retriever
How did you come to own your dog? What drew you to them?
I was looking for a Golden Retriever for a long time. I looked all over south florida for rescues and puppies. I finally found a reputable breeder in Tampa and picked him up.
What's the story behind your dog's name?
My dog is named after Victor Cruz of the NY Giants. It was before he got injured. I had a previous dog named Griffey, after Ken Griffey Jr. Needless to say, I will not be naming any more of my dogs after my favorite athletes.
How would you describe your dog's personality?
My dog is very attached to me. He is well behaved but knows how to push buttons.
How has owning a pet made your life richer?
Every day I get to come home to him running up and trying to kiss me. He is great with my children, and it's awesome to watch my 2-year-old son run up and kiss and hug Cruz every day.
It's said that dogs reflect their owners and vice versa. How does this apply to you and yours?
My dog loves being around humans, and that's the nature of me and my business. We both like to make people happy and smile.
Tell us a funny story about your and your dog.
The first night he was home, he was chasing me around the pool and we both fell in. He has hated the water since then.
Are you involved in any pet organizations or philanthropies?
We have worked with Pet Set numerous times in our Fort Lauderdale location, but other than that, I am not.
See past editions of Wag Wednesdays here.