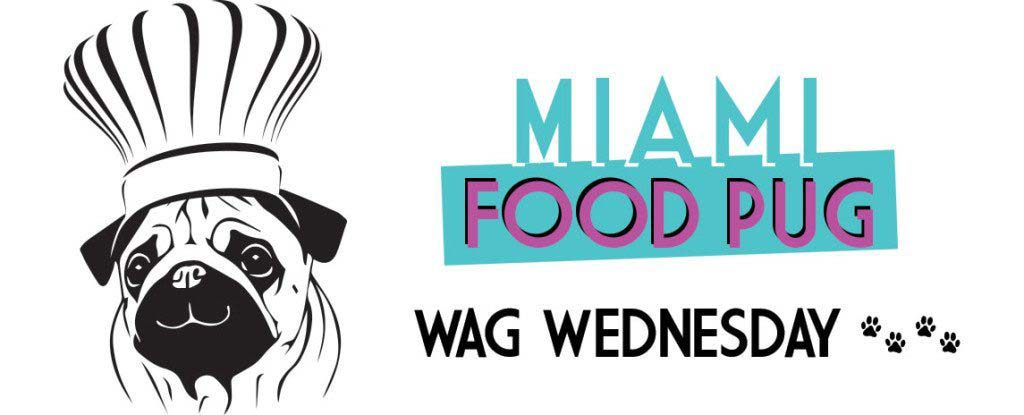 Since starting the blog, we've interviewed many members of the hospitality industry, and one constant among the interviewees has been a profound love for their pets. We thought it would be great to share this love with our readers.
That's why we launched an ongoing feature called "Wag Wednesday" to showcase industry peeps and their pets. Know someone who wants to be featured? Email us at bark@miamifoodpug.com.
This week, we're featuring Laine Doss, Food and Drink Editor for the Miami New Times, and her chihuahuas Dora, Roxie and Molly.
Your Name: Laine Doss
Your Pets' Names: Dora, Roxie, and Molly (aka The Moo)
Sexes: All bitches
Ages: Dora is 9, Roxie is 11 and the Moo is 10 (all approximate because they're all rescues)
Breeds: Chihuahua power — though I suspect the Moo is a Space Squirrel come to take over the planet.
How did you come to own your dogs? What drew you to them?
All my girls are rescues. Dora was adopted from Tri-County Humane in Boca. She was rescued from a hoarder in Hialeah that had 70 Chihuahuas in a warehouse. Dora was in such bad shape; she was the poster child for the shelter to raise emergency funds.
Roxie was abandoned by her human at the age of nine and was scheduled for instant euthanization by Palm Beach Animal Control because she was so afraid that she growled at the shelter vet. My friend stepped in and, along with a rescue organization, fostered her and convinced me to adopt her.
The Moo was adopted from Broward Humane Society, but I suspect she was placed there by her home planet as a spy — much like Stitch.
What's the story behind their names?
All three girls came with their names. I nicknamed Molly "the Moo" because when I adopted her, she — let's put this as delicately as possible — probably had just given birth to puppies and (ahem) looked like she had udders. She's since gotten her shape back, but the name stuck.
How would you describe their personalities?
All three have distinct personalities. Dora is the baby and chowhound. Roxie is the diva, and Moo is the queen and must be worshipped as such.
How has owning a pet made your life richer?
I couldn't ever picture not having these gals in my life. They ground me. After all, what identity would I have if not to live to serve three furry little tyrants? Seriously, I know how incredibly lucky I am to be able to see their fur faces each day. And the greeting I get when I come home?  It's everything at the end of a long day.
It's said that dogs reflect their owners and vice versa. How does this apply to you and yours?
I absolutely think the Moo and I share traits. First off, Moo has to get to know you to love you — she's aloof at first — then turns to putty. I'm pretty much the same. She's also a pushover for any cheese.
Tell us a funny story about you and your dogs.
Last year, I was running out the door — late for an opening. The weather was horrendous with lightning and torrential rains. Moo (who is afraid of nothing except thunder) managed to get out.
Panic stricken, I started running through my neighborhood. I was literally in the rain, running around like a drowned rat yelling at the top of my lungs "Moo!" — I'm sure people were thinking I had lost the last bit of my mind left. Of course, Moo was waiting for me on the porch totally nonchalant like the cheeky space squirrel she is.
Are you involved in any pet organizations or philanthropies?
Whenever I can, I try to do anything for animal charities. I participated (and won) a RA Sushi charity sushi competition, which raised funds for Tri-County Humane in Boca Raton.
We follow a lot of dog social media accounts like Doug the Pug, Rocco's Contemporary Life, and Menswear Dog. Do you? Which are your favorites?
I kinda love @tunameltsmyheart – on Instagram – who is a little Chiweenie with a wicked overbite. And, Carrie Fisher's dog, Gary has absolutely broken my heart these past few weeks. @garyfisher
See past editions of Wag Wednesdays here.