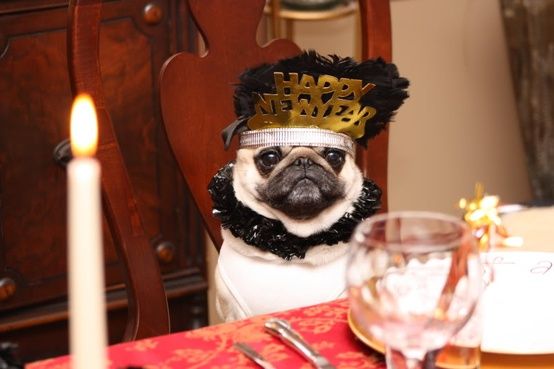 Time flies: 2019 is almost here. Need plans? Our roundup has you covered. Below, you'll find a bunch of South Florida spots that are hosting events, specials and other NYE activities.
As always, details are subject to change. Contact the venue beforehand for the latest details. Happy New Year!
Amara at Paraiso
Five Star New Year's Eve, the luxury-driven New Year's Eve fête produced by Concept ID, announces ticket sales for its sixth edition to take place at Amara at Paraiso. Admission tickets are divided into three packages with respective price points, ALL offering access to the main floor and full-service open bar with beverages such as vodka, gin, whiskey, rum, tequila, bourbon, white and red wine, and beer.
The Waterfront tier is priced at $400, featuring sparkling wine in addition to the open bar. The Champagne Lounge package is $600 and grants guests champagne in addition to the open bar and waterfront boardwalk. Lastly, the Terrace package is priced at $1,000, which includes champagne in addition to the open bar, access to the waterfront boardwalk, Champagne Lounge, and catering by Michael Schwartz from 10pm to midnight.
To purchase tickets, please visit www.fivestarnye.com or Eventbrite.com.
Area 31
Welcome the New Year with delectable food and drink at Downtown Miami's Area 31. On Monday, December 31st, the rooftop restaurant will offer a special New Year's Eve five-course prix fixe menu and access to Miami's hottest rooftop party.
Priced at $225 per adult and $75 per child 6 to 12 years old, (both exclusive of tax and gratuity), the special holiday menu by executive chef Alex Olivier will feature creative starters, delectable choices from land, sea and earth, and a Champagne toast at midnight. An exciting wine and cocktail pairing option, curated by sommelier Amy Currens, will be available for $100 from 6PM to 10PM.
Following an incredible meal at Area 31, dinner guests (21 years or older) will be granted complimentary access to the EPIC Pool Deck where DJ Kristian Caro and musical guests will perform, food stations will offer foods from around the world, all in a gorgeous rooftop setting.
Ariete
To cap off another memorable year, Ariete will be hosting an extravagant dinner party featuring a six-course tasting menu on New Year's Eve. The first seating begins at 7PM and is priced at $90 per person and the later seating at 9PM is $115 per person, excluding tax and gratuity. Vegetarian offerings will be available. Reservations are required and can be made by calling (305) 640-5862.
Bird & Bone at The Confidante Miami Beach
Ring in the new year at Chef Richard Hales' Southern-Inspired restaurant. Enjoy a prix-fixe meal handcrafted by Hales himself as well as a complimentary champagne toast at midnight to celebrate the year to come.
The last seating will be at 11 p.m. and the Bird & Bone bar will remain pouring liquid libations until 1 a.m. Additionally, the backyard bar will remain open until 10 p.m. with a holiday game room open until 12 a.m. From a top-notch meal, perfect pours and holiday games, this is a NYE celebration you sure don't want to miss!
Boulud Sud
Boulud Sud Miami, the masterful creation of Chef Daniel Boulud, will offer two fine dining options this New Years Eve. Diners looking for a bite before a night out may attend the early seating ($85 per person) from 5:30 – 8:00 p.m.
This three course menu offers delicious dining options from Stone Crab Salad and Black Truffle Risotto to Bourbon Orange Semifreddo and Florida Mango Mousse. For those looking to ring in the New Year at the beautiful Boulud Sud, a five course tasting menu will be offered during the second seating from 8:30 – 10:30 P.M ($175 per person).
BOURBON STEAK
James Beard Award-winning chef Michael Mina's, modern, American steakhouse at JW Marriott Miami Turnberry Resort & Spa is offering a three-course prix-fixe New Year's feast perfect for the whole featuring Market Oysters, Ahi Tuna Sashimi, New York Strip, Rack of Lamb, Miso-Glazed Sea Bass, Truffle Mac & Cheese, and Garlic Mashed Potatoes. Dinner is priced at $195 for adults and $45 for children excluding tax and gratuity and will be available from 5PM – 11PM on New Year's Eve and New Year's Day.
Reservations are required and can be made by calling (786) 279-6600 or on Opentable.
Burlock Coast Seafare & Spirits
Burlock Coast Seafare & Spirits is ringing in the New Year in style, with two sumptuous tasting menus. On New Year's Eve beginning at 5:30PM guests can enjoy an exquisite four-course feast with open bar priced at $199 per person (excluding tax and gratuity). At $289 per person (excluding tax and gratuity) the second tasting five-course dinner begins at 9PM; for $299 per person (excluding tax and gratuity) guests can add a Seafood Tower that serves 4-5 people.
Premium Champagne bottle menu service available for both seatings. New Year's Day Recovery Brunch will be offered from NOON – 5PM and includes a la carte menu, half-priced oysters and $35 bottomless booze. Reservations are required and can be made by calling (954) 302-6460 or emailing burlockcoastrsvp@ritzcarlton.com.
Byblos
Welcome 2019 Miami style with the city's swankiest Mediterranean hotspot, Byblos. Welcoming locals and tourists alike, Byblos is hosting a New Year's Eve celebration to remember, offering a very special dinner followed by 'A Night at El Morocco' after-party in their back-room lounge. The restaurant will host two separate seating's from 6PM – 7:30PM and 8PM -10PM, providing guests with a delicious four-course prix-fixe menu featuring chef's top picks.
Offerings include: QATAYEF oxtail + sabzi sauce + jalapeño shug, AHI TUNA CRUDO green tahini + scallion + amba dressing + green olive relish + sumac cracker, TURKISH MANTI DUMPLINGS smoky eggplant + date molasses + pine nut, KING CRAB PIDE wood roasted corn + mozzarella + cilantro + truffle, TAH DIG chanterelles + pine nuts + spinach + truffle porcini cream, WAGYU STEAK truffle eggplant tzatziki + chemen + pine nut dukkah, TRUFFLE TURKISH TRUFFLE PANNA COTTA cardamom sugar + tahini crumb AND MORE!
Bonus – each table will receive a bottle of bubbly per every two people – sip, sip hooray! Guests who chose to indulge in the first seating ($95++pp) will receive a bottle of Cava. Guests who opt for the second seating service ($225++pp) will receive a bottle of Veuve Clicquot and will be guaranteed entrance to the lounge for additional beverages.
That's right – the party doesn't end there! After dinner, diners can extend their experience for some late-night revelry and celebrate "A Night at El Morocco" in the private back-room lounge. With the purchase of a $75 wristband, party guests can partake in the lounge's "A Night at El Morocco" celebration, and will have access to an open bar from 10PM-2AM.
Wristband includes an arrangement of liquors, beer, wine, and bubbly. Join Byblos for an unforgettable end-of-the-year celebration with an extravagant sendoff of 2018.
*Pre-payment recommended for beverage packages.
*Pricing for table reservations and bottle service in the lounge upon request.
For reservations, please call 305-508-5041 or email info@byblosmiami.com.
Diez y Seis at Shore Club
Ready to ring in 2019? There's really no better place to do so than with Chef Jose Icardi's new culinary gem, Diez y Seis at Shore Club. The iconic hotel's new Mexican eatery will be offering two seating packages to ring in the new year, with the first seating, available from 6PM-8:30PM and priced at $55++pp ($25 for children).
Highlights of the abundant 3-course prix-fixe menu include TUNA TARTARE Lime aioli, salt de chili, VUELVE A LA VIDA (MEXICAN STYLE CEVICHE) White fish, shrimp, octopus, ENCHILADAS DE HONGOS Florida mixed mushrooms, requeson cheese, BRAISED SHORT RIB Mole poblano, baby corn AND MORE!
Guests who chose to partake in the second seating, available from 8:45PM – 11PM and priced at $75++pp ($25 for children), will get to indulge in a delicious 4-course prix-fixe menu featuring chef's top picks: OYSTER GRATIN Epazote, pecorino cheese, CAVIAR GUACAMOLE Pomegranate seeds, gold flakes, MAINE LOBSTER TAMALE
 Guajillo sauce, crema Mexicana, MUSHROOM ENCHILADA Chihuahua cheese, shaved black truffle, BRONZINO AL AJILLO Garlic chips, lime butter, AND MORE!
BONUS – guests at either seating times can add a bottle of Moët champagne to their table for a steal price of $40!
What's more? In light of the much-anticipated holiday season – Diez y Seis will also be hosting a very special Holiday Brunch Series to be available on December 23rd, 24th, 25th, 30th AND 31st for $55++pp ($25 for children)!
From 11:30AM-4PM on select dates, guests can treat themselves to Diez y Seis' delectable brunch offerings to feature a raw bar, empanada display, guacamole cart, omelette station, meat & fish station, hot bar station and dessert cart! For reservations: please call (305) 695-3226 or visit http://sbe.com/diezyseis.
ETARU
Ring in 2019 with ETARU at either of their South Florida locations. Whether oceanfront or in the heart of downtown Fort Lauderdale, the Japanese restaurant will offer plenty of wine and Champagne from around the globe and a specialty New Year's Eve Chefs' tasting menu. The tasting menu, priced at $120 per person, includes a glass of Champagne on arrival followed by five courses and ETARU's decadent dessert platter.
Live entertainment including DJ-inspired music, a photo booth and party favors will drive the celebration from 6PM until late. Reservations are required and can be made by calling: ETARU Hallandale: (954) 271-3222 or ETARU Las Olas: (954) 477-8068.
GK Bistronomie
Let's cheers to the New Year! GK Bistronomie known for their delectable Latin-Asian dishes will be creating one New Years Eve soirée that will surely be one for the books. This gastronomic restaurant, which lies in the heart of the Wynwood district, will be creating a 6-course menu that will be taking guests taste buds on a culinary journey.
For those guests who are looking for smaller meal a tapas platter is also available with enquire. While waiting for the clock to strike midnight special prices on Perrier Jouët Champagne and two premium open-bars will be serving up delicious crafted cocktails. A DJ will be spinning until 3AM, so all guests should make sure to bring their dancing shoes. Reservations recommended: (786) 477-5151
Il Mulino New York South Beach
Famed Italian eatery, Il Mulino New York, takes classic Italian cuisine and melds with Art Deco scenes on beautiful South Beach. Il Mulino New York South Beach will be offering an extravagant 4-course menu for $275 per person.
The menu will feature favorite dishes such as Burrata, Bufala Mozzarella, Lobster Risotto, Filet Mignon, Snapper and Rack of Lamb. For dessert, indulge in your choice of Italian Cheesecake, Flourless Chocolate Cake, Tiramisu, Panna Cotta or Bomba. Yes, you must pick one, so choose wisely!
Komodo
Welcome the new year at Brickell's celeb hotspot, Komodo Miami. David Grutman's indoor / outdoor Asian eatery will feature a four-course prix fixe menu served family style with dishes including the Tuna Tostada, Lobster Dynamite, Truffle Honey Dumplings, Grilled Branzino, Wild Mushroom Lo Mein, Kimchi Fried Rice, and Green Tea Tres Leches.
The menu will be offered during two seatings — the first between 6 and 7:30 p.m. ($125 per person) and second between 9:00 and 10:30 p.m. ($245 per person). Guests who want to keep the party going can head upstairs to Komodo Lounge for open bar and passed hors d'oeuvres from 9:00 p.m. to midnight at $75 per guest.
After midnight, those who dined during the second seating will have complimentary entry to Komodo Lounge — based on availability. For reservations, please e-mail NYE@KomodoMiami.com or call (305) 534-2211 ext. 4222.
La Centrale
La Centrale is ringing in the new year with not one but two celebrations. At La Centrale's chic Aperitivo Bar guests can experience a glamorous New Year's Eve bash and dance the night away while sipping on classic cocktails from the open bar for $120 along with a three-course prix fixe menu.
Simultaneously at La Centrale's epic wine bar, Enoteca, on the third-floor guests can partake in a classic Venetian masquerade ball including a feast fit for gourmands and oenophilias alike, starting at $150. For more information please visit: https://lacentralemiami.com/nye/
La Moderna
La Moderna artfully combines European-influenced craft cocktails and a full menu of classic and modern Italian dishes. On New Year's Eve, the restaurant will have 2 seatings at 7 and 9 p.m. with a 4-course menu for $100 and $120, respectively.
Appetizer highlights include the Beef Tartare, Grilled Scallops, and Tuna Tartare. For the first course, guests can choose from the Seafood Ravioli, Truffle Risotto, and Spaghetti with Clams and Bottarga.
The main course selections include a Lamb Roll stuffed with herbs and oyster mushrooms, Seabass in a pistachio crust served with grilled asparagus, and Potato-Encrusted Turbot in a pumpkin cream sauce. For dessert, dig your fork into Italian favorites such as the Italian Style Cheesecake, Pannetone with nocciola gelato and Profiteroles.
Vegan friends are always welcome at La Moderna. The Italian restaurant will also serve Vegan options on the holiday menu. The appetizer option is Eggplant "Meatballs" with tomato jam, basil pesto and fried leek; the first course is a Risotto with red radicchio, barolo wine reduction, walnuts and pears; the main course features a Vegan 'Crab" Cake with porcini mushrooms and vegan confit tomato purée; and for a sweet finale, the Vegan Chocolate Feast.
Loews Miami Beach Hotel
This year, Loews Miami Beach Hotel is offering two seatings at Preston's Market, featuring a truly decadent and over-the-top dinner buffet overflowing with indulgent eats. Among the highlights are a towering raw bar with king crab and lavender poached lobster tail, a sushi and sashimi display with freshly made delicacies, main dish selections like giant Florida grouper, Panther Coffee dusted venison loin, a la minute truffle gnocchi and more.
Guests can end their meal at our Dessert Corner featuring more than 20 varieties of homemade miniature sweet creations by our Pastry Team. They will also have a special buffet for the kids, as well as a dedicated kids' sweet corner.
Macchialina
Ring in 2019 at Macchialina, Miami Beach's beloved trattoria where Chef Michael Pirolo will be offering an exclusive New Year's Eve tasting menu perfect for a celebration. The tasting menu is priced at $95 per person plus tax and gratuity. Miami's most coveted Italian hotspot will also be offering two wine pairings on New Year's Eve, priced at $32 per person.
Managing Partner and Beverage Director, Jacqueline Pirolo will be opening some special bottles of allocated wine for a more elevated wine experience for $55 per person. Macchialina will be open their regular hours: Sunday thru Thursday 6PM – 11PM and Friday/Saturday from 6PM – 11:30PM. Reservations are required and can be made on Opentable, by calling (305) 365-4156 or by emailing info@macchialina.com.
Maska
Celebrate Christmas Eve or ring in the New Year at Maska! The newest restaurant in Miami, helmed by the renowned Executive Chef Hemant Mathur. Chef Mathur is the FIRST Indian Chef in the U.S. to be awarded a Michelin Star; the indoor and outdoor eatery will be open for dinner only and will launch its Sunday brunch early next year.
Maska is located in the heart of Midtown Miami's burgeoning shopping district and is a more upscale and vibrant iteration of Chef Mathur's Michelin-rated restaurants in New York City. The eclectic menu is broken down into three categories: small plates, Maska Marke (from the tandoor and clay oven), and large plates.
Standout signature menu items include, Lucknowi Galouti Kebab, Lamb Chops, Octopus Masala, Nalli Nihari & Murg Maska which will appeal to all sorts of diners. The restaurant will also feature a full-service bar and serve specialty cocktails such as Maska Mules.
Makoto
Located in South Florida's exclusive Bal Harbour Shops, Makoto is a celebrated culinary destination created by famed restaurateur Stephen Starr and Chef Makoto Okuwa. The chic and modern restaurant will be open on New Year's Day from 11:30 a.m. until 11 p.m. Lunch options like the Watermelon Ceviche and King Crab Robata are available while dinner options include the Whole Roasted Branzino and Wagyu Filet.
Minnow Bar
On Monday, December 31st, Minnow Bar will celebrate the New Year by offering an Extended Deep Blue Debut with chef specials, from 3PM to 9:30PM. Developed by the soon-to-be-open Seawell Fish n' Oyster executive chef Julian Garriga, Deep Blue Debut is a preview of the upcoming coastal American seafare restaurant and a great compliment to the gin house's herb-infused craft cocktail menu.
Deep Blue Debut features some of Garriga's soon-to-be favorites such as $1 coast to coast oysters, Seawell's signature lobster roll served with choice of melted butter or mayonnaise and chips, smoked local catch fish dip with house pickles and saltines and the decadent muffuletta on a sesamo bun with salumi, provolone and giardiniera. Minnow Bar's unique clear spirits menu will also be available during the Extended Deep Blue Debut.
The party will continue at Kimpton Angler's Miami Beach where guests can enjoy a beautiful view of South Beach from its beautiful rooftop, along with great à la carte Champagne offerings and oyster selections, from 10PM to 12AM.
Nautilus Miami Beach
The Nautilus Miami Beach, a Sixty Hotel, invites you to celebrate New Years Eve. Ushering in 2019, the property will transform into "Moonlight Disco," a poolside party and dinner.
The Cabana Club at The Nautilus will host two seatings for the NYE "Feast" by Chef Richard Fuentes. The first seating, at 7pm and priced at $125 pp, includes a vast spread and glass of champagne upon arrival. The second seating, at 9pm priced at $175 pp, includes the dinner and champagne upon arrival in addition to entry into the "Moonlight Disco" poolside event.
"Moonlight Disco," is a throwback inspired by the balmy breezes, sultry luminescence, and unparalleled energy that has shaped the Magic City. The Nautilus Hotel's will play host to guests enjoying sounds by Miami staples NANO + Mr. Pauer, and New York's Julian Cavin.
This is a private NYE gathering for those looking for something more: a unique, upbeat and sexy experience catering to the to the sophistication of the NY/Local Miami scene.
Tickets available here: http://nautilusnye2019.splashthat.com/Nautilusnye
Nikki Beach
Celebrate New Year's Eve 2019 at Nikki Beach Miami Beach with a "Flash To The Future." The thrilling live entertainment includes acrobats, aerialists, DJs, and as a grand finale Miami Beach's only private fireworks display at midnight.
A South Beach landmark since 1998, Nikki Beach continues to delight guests with South-of-France-style joie de vivre in its South of Fifth location. All guests will be treated to a complimentary midnight Champagne toast and celebratory New Year's Eve party favors. General admission tickets start at $75 and VIP tables, daybeds and cabanas start at $550.
A three-course dinner menu curated by celebrated Chef Frank Ferreiro is also available in Nikki Beach's romantic candlelit garden, featuring mouthwatering offerings like Stuffed Mediterranean Prawn, Short Rib Wellington, and a sweet finish with a Triple Layer Chocolate Mousse tower. Dinner for two starts at $650 and includes a bottle of Champagne or liquor of the guest's choice.
Multiple celebration options are available including: VIP Table Packages, Dinner Packages and General Admission Tickets. Tickets & Reservations are available now at: www.nikkibeachmiamievents.com. For other inquiries please contact: reservations.miami@nikkibeach.com.
Rejoice and rejuvenate at Nikki Beach Miami New Year's Day Vitamin Sea Recovery Brunch featuring a detox juice bar by Dreamer Miami on January 1st 2018, with a celebratory brunch buffet for $49.95.
Feed your soul (or your hangover) with an extensive brunch, cocktails and a a variety of juices by Dreamer Miami including Matcha Lemonade, Matcha Strawberry Latte, Iced Peach Green Tea, Beet, apple, ginger, lemon juice, or Pineapple, apple, lemon, and mint juice. There will also be a braid bar courtesy of the Beauty Buddy App.
Pizza & Burger by Michael Mina
For a laid-back, casual experience guests can guiltlessly treat themselves one last time in 2018 at Pizza & Burger by Michael Mina. On New Year's Eve from 6PM to 12AM, the restaurant will offer a three-course, prix-fixe dinner for $79 per person, excluding tax and gratuity, guests can choose three dishes for the table from the appetizer and pizza section.
The restaurant will also offer a limited menu from 12AM to 2AM for late night diners. Each individual diner can choose their own entrée and two desserts will be served family style. The regular A La Carte menu will also be available for lunch from 12PM to 5PM.
Plant Miami
Join us for a plant-based New Year's Eve celebration with a finely curated, four-course menu featuring Plant Miami's signature organic dishes. Stay surrounded by the good energy of The Sacred Space Miami and enjoy captivating tunes by DJ Zoel, whose conscious music mix will move you into an enlightened new year.
Throughout the night, our full-alchemy cash bar will serve signature drinks including CBD-infused cocktails and mocktails, as well as Kava. Dinner includes a complimentary Champagne toast at midnight.
$150 per person, including gratuity. Seatings at 7 p.m. and 10 p.m. Call Plant Miami or book your reservation through OpenTable.
Planta South Beach
Kick start your resolutions at Planta South Beach where brunch will be extended from Saturday, December 29 through Tuesday, January 1, 2019. David Grutman's 100% plant-based hotspot will feature its regular brunch menu in addition to a selection of off-menu specials and bottomless drinks from 11:00 a.m. to 3:00 p.m.
Point Royal at The Diplomat Beach Resort
Chef Geoffrey Zakarian's Point Royal at The Diplomat Beach Resort is offering the perfect venue to enjoy a New Year's Day brunch with loved ones. In addition to a live jazz band trio setting the mood, Point Royal's 'Grand Brunch' will feature endless seasonal stations including a butcher's table with specialty carved meats, house made pastries, specialty egg dishes, salads, fresh-baked breads and more savory options like fried chicken, shrimp and mac and cheese.
At the bar, enjoy unlimited mimosas and a full service bloody mary bar cart outfitted with assorted toppings and sauces for $30. Brunch is served from 9 a.m. – 4 p.m. and is set at $75 per person.
Rusty Pelican
Key Biscayne's iconic waterfront dining destination, Rusty Pelican, has two amazing party options for your New Year's Eve celebration. With the theme, A Royal Affair, guests can indulge like nobility and choose to dine either in the restaurant or ballroom.
In the Restaurant: The Feathered Fork from 10PM-1AM – a 5-course menu with a choice of "Ocean" or "Land" featuring items like Kumamoto Oysters; Grilled Maine Lobster; Duck Ravioli; and an 8oz Mishima Wagyu New York Strip. In addition to a 3-piece band of delightful troubadours, guests will be greeted with a regal welcome glass of bubbly, a Champagne toast at midnight, and the option to add a wine pairing with each course (starting at $200++).
In the Ballroom: The Tilted Crown from 9PM – 2AM – a feast fit for a king with a resplendent array of food stations including fresh seafood along with free-flowing Champagne and a premium bar. While there will be no court jester, delightful entertainment includes live performances, music, and dancing (starting at $275++). Reservations are required and can be made on Eventbrite or by calling (305) 361-3818.
Sette Osteria
Wynwood's authentic Italian restaurant, Sette Osteria, will ring in 2019 with a four-course dinner featuring festive, indulgent dishes such as Steak Tartare, Burrata, Linguine All'Aragosta, Capesante Scottate, Bistecca di Manzo alla Griglia and guests choice of Italian cheesecake, tiramisu, or Black Forest cake. The New Year's Eve menu will be offered in two seatings — the first starting at 6:00 p.m. at $100 per person++, and the second seating will begin at 9:00 p.m. at $130 per person++.
The Social Club
The party continues at The Social Club where guests can celebrate the New Year in SoBe style! Executive chef Jeffrey Williams will feature a special $85 prix-fixe dinner menu including a NYE Champagne toast. Because it's South Beach, The Social Club will offer all-night Champagne specials for those interested in keeping the party going!
Stubborn Seed
The countdown is on at Stubborn Seed, South Beach's hotspot on Washington Avenue by Top Chef Jeremy Ford, and they're welcoming 2019 with two elegant dinner seating's on Monday, December 31, 2018. For $195 per person, the first seating times between 6PM – 7 PM, takes guests through a four-course "Short Story" tasting, including a bottle of bubbly per two guests.
To begin, diners can muse on Kusshi Oysters with black truffle yuzu mignonette and meyer lemon. The first course includes an option between Jerusalem artichoke soup with brown butter sourdough and caviar; or Raw Maine Diver Scallops with frothy lemon, horseradish, and fresno chili condiment.
The second course includes a choice of Foie Gras Mousse with black truffle apple jam, black bread, and sour carrot; or Creamy Carolina Rice Grits with white truffle, royal red shrimp, and chervil. The third course is a choice between Caviar Crusted Fluke with crunchy mustard, and swank farm baby turnip; or Wagyu Ribeye with crackling potato, creamy wild mushrooms, and watercress chimmi.
To complete the meal, guests are offered two dessert options: Sachertorte, a chocolate cake with persimmon jam; or Cheese Cake Panna Cotta with cinnamon crisp and snickerdoodle ice-cream.
For $295 per person, the second seating times between 9:30 PM – 10:30 PM includes a bottle of bubbly per two guests; with an additional beverage package for $150 per person, featuring a selection of red, white and sparkling wines by the glass. For this tasting, guests will enjoy most of the courses from the previous tasting, but with additional standouts like Buttery Stone Crab Pasta with charred onion, black truffle, and sunflower pedals; Fragrant Spiced Duck with heirloom beans and hoshigaki persimmon jus.
For the finale, guests will have the same dessert options and in addition will receive Snickerdoodle Cookies with brown butter, Valrhona, gianduja and cinnamon. Guests are encouraged to stay and toast as the clock strikes midnight, ringing in new year.  Telephone: (786) 322-5211.
SUGARCANE
We're ringing in the New Year with an ode to Old Havana! The celebration begins at 5 p.m. with a la carte specials available in addition to our signature all day menu. The party kicks into high gear at 9 p.m. with a live band, party favors and a complimentary mojito toast at midnight. Reservations are encouraged.
Join SUGARCANE raw bar grill for a New Year's Day "Hangover Brunch"! We'll be serving our Brunch menu until 4 p.m., featuring Brunch favorites such as Fat Boy Hash (sunny side up eggs, bacon jam, potato hash brown, and truffle hollandaise) – a hangover classic!
Sweet Liberty
You're so 2000 and late if you're not toasting to 2019 at the #21 World's Best Bar, Sweet Liberty Drinks & Supply Co. Wild celebrations, fireworks, local traditions and extravagant spectacles welcome the new year across the city but with an opportunity to look back on your achievements – you would never want to look back and think "I should have gone to Sweet Liberty for that New Year's Eve party."
On Monday, December 31 from 8:30 to midnight Sweet Liberty will feature two-tiered packages. From midnight until late, the sweet sounds of Patrick & the Swayzees will take stage and cash bar will be available. Packages as follows:
Package #1:
For $150++ per ticket, you can lavish in libations with an open bar, ring in the new year with a complimentary champagne toast, and indulge your taste buds in a raw bar and passed bites.
Package #2:
For $1,250++ per table of 6, you can sit back and sip on an open bar or pop bottles of Belvedere, Hennessy, and Krug…or both! Enjoy a complimentary toast to the new year and pander in an unlimited raw bar and family style dinner by Michy's.
Tamara's Bistro
Celebrate this New Year's Eve with your family in Art Deco fashion at The National Hotel! The National Hotel will offer a buffet menu at $150 per person. Enjoy a family-friendly dinner with live music by Live! at the National, the hotel's unique talent of South Florida singers and piano player at their iconic Blues Bar. At midnight, guests will toast to 2019 with bubbly and party favors in hand! To make a reservation, visit https://nationalhotel.com/tamara/.
thedeck
thedeck located in the heart of Wynwood will be throwing one New Year's Eve party that will surely be one to always remember. This FREE New Years Eve event will be one of the wildest fiesta's in town will be all about #KeepWynwoodWeird! Throughout the night guests will witness fire eaters, artists, dancers, hula hoops, and some of Miami's best DJs taking the stage to keep you dancing into the late hours.
Feeling hungry? Some of Miami's top food trucks will be serving a variety of different dishes to make sure that that hunger is taken care of. Feeling Thirsty? thedeck has you taken care of with multiple bars serving up delicious handcrafted cocktails. With RSVP all guests will receive a free drink and party favors get them ready to bring in 2019! Fiesta will take place on Monday, December 31st from 8PM-3AM.
The Local Craft Food & Drink
Looking to keep it lower key and avoid the madness that is South Beach, Bayfront Park, etc.? Head over to everyone's favorite Coral Gables local spot, The Local Craft Food & Drink. There will be a special menu by executive Chef Juan Bedoya as well as a champagne toast at Midnight to ring in 2019. Reservations Recommended: (305) 648-5687.
The Wynwood Yard
The Wynwood Yard is throwing a big Bashment to close out the year. Bashment: New Year's Eve 2019 at The Yard on Monday, December 31 at 10 p.m. features DJ, producer and creative visionary behind Miami's revitalized Dancehall scene, Silent Addy along with Disco Neil. Hailing from Kingston, Jamaica, Silent Addy's acclaimed parties have a vast and loyal following and have brought out the likes of music icons such as Diplo, Sean Paul and Ape Drums.
In addition to offerings at The Bar at The Yard, party-goers can now skip the lines by pre-purchasing bottles of Moët & Chandon bubbles and Rosé Champagne, Simple Vodka, Cockspur Rum and buckets of (6) Red Stripe beers. At midnight, everyone will enjoy a complimentary champagne toast and party favors!
Free entry tickets (before 11 p.m.) for Bashment are going fast with a limited amount available. Early Bird tickets ($20) for arrival after 11 p.m. are also limited and available now. RSVP and purchase tickets at: http://bit.ly/bashmentnye. Early arrival is strongly recommended.
Roll right into the New Year with Inner Circle's family-friendly New Year's Day Reggae Jam at The Wynwood Yard with chill vibrations and positivity all day long from 2 p.m. till 1 a.m. on Tuesday, January 1st with live musical performances including Inner Circle, Mykal Rose, Jo Mersa Marley, LunchMoney Lewis, Daniel Skye, The Ries Brothers and Papayo, amazing eats by the food concepts at libations from The Bar at The Yard.
General admission is $25 with a $10 add-on to meet and greet with the artists. Tickets are available at http://bit.ly/newyearsday2019.
Zuma
Zuma Miami will ring in the New Year with The Tale of Two Cities ultra-luxe dinner experience and terrace bash. The "Tokyo Nights" tasting menu will include Zuma's internationally acclaimed contemporary Japanese cuisine, accompanied with La Grande Dame Veuve Clicquot and Kirinzan Sake, starting at $195 per person (before 8PM) and $425+ per person (after 8PM).
For an upscale, chic party atmosphere, the streets of Osaka will occupy Zuma's panoramic, riverfront terrace with unlimited live tasting and drinking stations, DJ entertainment and much more. Tickets to the terrace celebrationstart at $175 per person. To reserve, please call 305.577.0277 or email info@zumarestaurant.us.