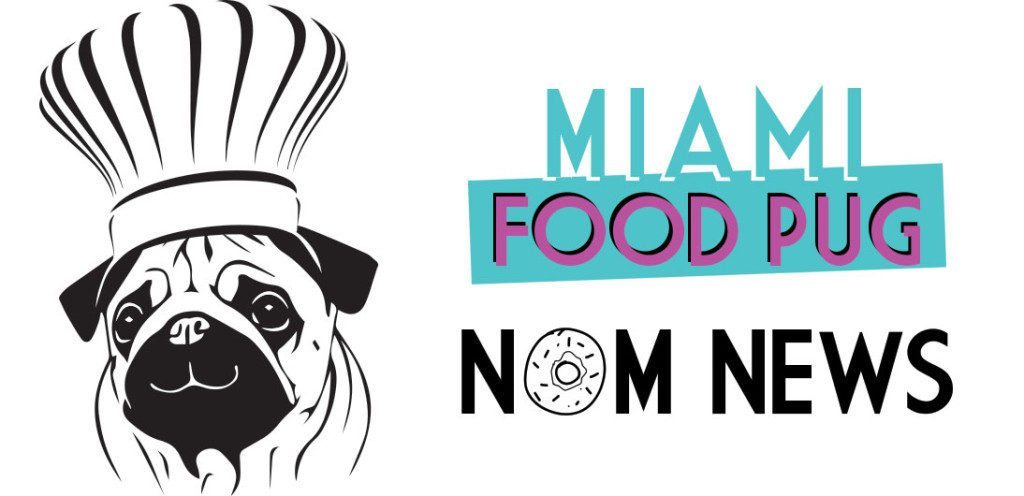 January 10, 2020
Each Friday, we compile South Florida food-related news and events that we couldn't fit on the site earlier in the week, as well as other local news that piques our interest. Want to be included in our next roundup? Shoot us an email at bark@miamifoodpug.com.
Bulla Debuts New Seasonal Items
Upcoming Shake Shack Collaboration
No. 3 Social Launches Drag Brunch Experience
New Winter Menu at Pisco y Nazca
1st Snail Social of 2020
Jazz Brunch at The Betsy
New Dinner Hours at Stephen's Deli
Oyster and Martini Pairing at BLT Prime
Bulla Debuts New Seasonal Items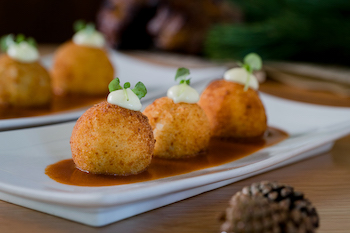 Bulla Gastrobar, the contemporary Spanish-style restaurant located just steps away from the buzzing Giralda Plaza in the heart of Coral Gables, as well as in the center of the vibrant Downtown Doral, launches a selection of new seasonal dishes and cocktails to welcome the winter months.
Featuring a series of new and unique dishes, Bulla introduces items to the Doral and Coral Gables menus such as a hearty Carrilleras con Fideos ($15) with pasta, braised beef cheeks, sofrito and minced parsley, as well as the Bombas de Rabo ($10) with braised oxtail, oxtail truffle reduction and mustard aioli. Guests can enjoy a perfectly grilled Pulpo a la Parrilla ($17) with octopus, corn puree, salsa criolla and black pepper, as well as a classically prepared Piquillos Rellenos ($9) featuring piquillo peppers stuffed with braised pork and pimento cheese.
Save room for the Tarta de Santiago ($9) for dessert, featuring a traditional Spanish cake with toasted almonds, powdered sugar and vanilla ice cream. Make sure to wash it all down with a refreshing Sangria 43 or a Spiced Old Fashioned to complete the perfect meal.
Upcoming Shake Shack Collaboration
Shake Shack has teamed up with acclaimed Chef Lindsay Autry to bring South Florida its first Shake Shack culinary collaboration! A James Beard Nominee and finalist for Top Chef, Lindsay Autry has been a long-time friend of Mark Rosati, The Culinary Director at Shake Shack. Inspired by Chef Lindsay's acclaimed tomato pie dish, together they created the Autry Burger, a Shack Blend Burger topped with slow roasted tomatoes, sharp cheddar, caramelized onions, and herb aioli.
The limited edition burger will be available at Mary Brickell Village, Miami Beach, Coral Gables, Boca Raton and Ft. Lauderdale Shacks and will be running from January 16th through the 19th while supplies last.
No. 3 Social Launches Drag Brunch Experience
No. 3 Social, the premier rooftop bar and lounge in the vibrant Wynwood neighborhood, has announced a new monthly "Drag me to Brunch" series that will take place the third Sunday of every month. The program will launch on Sunday, January 19 from 2 p.m. until 7 p.m. and will consist of performances by drag queens galore including Andro Gin, Dang-Ho, Dasha Sweetwaters and Sofia Luna. The specialty brunch events will also be hosted by Rios Dios Mios and music by Grammy-Nominated electronic dance music DJ, Tracy Young.
"We wanted to create an event that is inspired by the art, culture and music of Wynwood and that is inclusive for everyone," said Susan Buckley, partner of South Bound Hospitality. "With this brunch, we are embodying the Wynwood cultural scene and getting guests excited for a creative and fun brunch experience."
The specialty brunch menu is priced at $40 per person and includes 2 hours of bottomless mimosas and the option of a breakfast sausage sandwich with eggs, cheese and special sauce; fish tacos with red snapper, smashed avocado and mango hot sauce; deviled eggs with house bacon; or fried chicken with french toast bites and smoked maple syrup. An a la carte menu is also available with fresh oysters, stone crabs, the signature burger and the option of $20 bottomless mimosas for 2 hours.
New Winter Menu at Pisco y Nazca
Pisco y Nazca Ceviche Gastrobar have come up with an all new Winter Menu that adds a twist to traditional Peruvian cuisine. This season, try delicious dishes like the innovative Churrasco, grilled skirt steak served with tacu tacu, anticuchera sauce, aji amarillo and chimichurri; the Chinese-Peruvian fusion Chifa Bao Buns, made with braised pulled pork, pickled vegetables and salsa criolla; or a refreshing Tiradito de Aji Amarillo, featuring thin cuts of fish served with avocado, choclo, sweet potato and leche de tigre. Of course, you should always leave room for dessert so you can try Pisco's Picarones: Peruvian inspired sweet and savory doughnut holes made with squash.
1st Snail Social of 2020
Slow Food Miami will be kicking off 2020 on a sweet note with its first "Snail Social" event of the season on Tuesday, January 14, 2020 from 6PM to 8PM hosted by Garcia Nevett Chocolatier de Miami.
This month's hosts are the fabulous sister duo of Susana and Isabel Nevett, who have been active members of the Slow Food Miami community for many years. Now, guests can experience their artisanal, hand-crafted dark fine chocolate confections and truffles crafted with luxury chocolate from Venezuela and high-quality local ingredients from right here in Miami, Florida.
Guests will enjoy Garcia Nevett's Signature Chocolate Cake and an assortment of their award-winning bonbons, paired with sparkling wine. In addition, attendees will get special discounts on purchases made that day. This event is open to the public; $10 per person or $15 at the door.
Tickets can be purchased here.
First-time student and teacher attendee tickets available – those interested can send a message to Slow Food Miami on Instagram or Facebook. Your donation supports the Slow Food Miami Edible School Garden Program – planting gardens throughout Miami-Dade Schools.
Snail Social is hosted by different Snail of Approval chefs and restaurants throughout Miami on the second Tuesday of every other month.
Jazz Brunch at The Betsy
Located at The Betsy South Beach, the stylish restaurant by Chef Laurent Tourondel, LT Steak & Seafood's (LTSS) 'New American' menu fuses international flavors and techniques from France, Asia and Latin America. Now, it is also a must visit for their Sunday Jazz Brunch experience with live music by different performers every week from 11AM-1PM; brunch is offered until 4PM.
At the helm of LTSS's culinary team, Executive Chef Danny Ganem serves up an expansive a la carte menu with items for every preference – Healthy Start for something lighter ($10-$17); appetizing Starters ($15-32); fresh From the Farm favorites ($14-$25); greet the day with Buenos Dias ($14-$22); sizzling selections From the Griddle ($16); hand-selected USDA prime or certified black angus Steaks from the Grill ($32-$61); hearty Entrées ($17-$37); and Market Sides are the perfect accompaniment ($7-$12).
Begin the meal with a basket of freshly baked pastries accompanied by jam and butter – choose from tasty bites of croissant, pain au chocolat, muffins, cranberry-orange scone, danish, coffee cake, orange blossom madeleines, and a lemon-poppy seed poundcake. Highlights from the seasonal offerings include: Avocado & Green Pea Toast – 7 grain bread, feta cheese, sprouts, and lemon zest with the option to upgrade by adding a poached egg, smoked salmon, or grilled shrimp (add-ons extra); The Betsy Crabcake – smoked piquillo-paprika and market greens; Steak & Eggs – prime hanger steak, heirloom tomato salad, and ramp espelette béarnaise; Cuban Molletes – English muffin, black beans, swiss cheese, ham, fried eggs, pickled mojo sauce, and mashed sweet plantain; Crispy Black Grouper Tacos – chili aioli, cabbage slaw, and spicy-lime salsa; Crispy Chicken Sandwich – togarashi, kewpie mayo, coleslaw, brioche bun, and smoked paprika fries; and The Betsy Special, a Popover Benedict – popover filled with creamed spinach, ham, gruyere cheese, poached egg, smoked bacon, and hollandaise sauce.
Of course, brunch would be complete without a boozy beverage – choose from a variety of Cocktails ($12-$14) like traditional "brunchy" libations including The Betsy Bloody Mary; Mimosa; Frosé; and Bellini. Upgrade to an unlimited mimosa or Bellini available for $30 per person.
New Dinner Hours at Stephen's Deli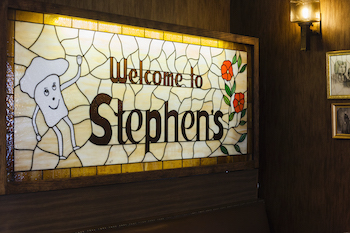 Stephen's Delicatessen is now open for dinner Friday and Saturday from 7-10PM. Get your fix of deli classics like Bubbie's Matzoh Ball Soup and dishes inspired by Seinfeld including J. Peterman's Chicken Salad with smoked bacon, homemade bang bang sauce, arugula and sliced tomato, served on challah or Art Vandelay's Patty Melt – a burger patty, bacon, Swiss, grilled onions and mayonnaise, served on grilled rye.
Pro-tip: After you get your dose of deli, you can walk down the hall to the Hialeah hotspot La Cocina for craft cocktails!
Oyster and Martini Pairing at BLT Prime
BLT Prime is offering guests a 1/2 dozen oysters paired with a martini (choice of Grey Goose or Hendrick's Gin) for $20.20. The classic vodka or gin martini perfectly complements the briny flavor and buttery texture of oysters, and together it's an ideal duo to prep a palate for a main meal.
Photo credit: rmstudiocorp