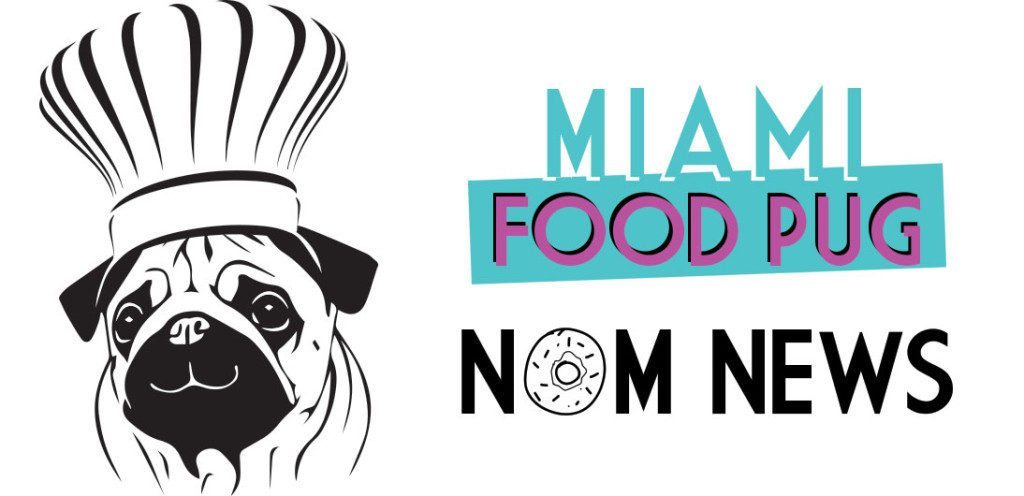 March 6, 2020
Each Friday, we compile South Florida food-related news and events that we couldn't fit on the site earlier in the week, as well as other local news that piques our interest. Want to be included in our next roundup? Shoot us an email at bark@miamifoodpug.com.
Fooq's Celebrates 5 Years
1-Year Anniversary Party at Beat Culture
Now Open: Yuca 105
Wing Wednesday at Beaker & Gray
New Monthly Event at La Cocina
Sunday Barbecue Brunch at Boulud Sud
Pi Day at Planta
Fooq's Celebrates 5 Years
Fooq's – downtown Miami's favorite feel good eatery – is turning 5 on March 12th! and celebrating with a family-style feast! The 5th anniversary celebration costs $100 pp (not including tax and tip) and will offer seatings of 20 at one large family-style table at 6 p.m. and 9 p.m.
The evening will start with a special welcome cocktail from neighboring The Corner Bar, wine pairings from resident sommelier Maca and tableside kebab service prepared by Executive Chef Clark Bowen.
As one of the first restaurants to open during downtown's recent renaissance five years ago, Fooq's has seen a lot change but a lot also stay the same. And with Chef Clark Bowen now helming the kitchen (formerly of Boulud Sud), it's a new era for the Persian/European neighborhood restaurant.
1-Year Anniversary Party at Beat Culture
On Saturday, March 21, Beat Culture Brewery is celebrating their one-year anniversary in grand fashion: by hosting a block party that features live music, craft vendors, beer releases, guest breweries and a "Free Beer for a Year" raffle.
The block party begins at 12 noon and guests will be welcomed with plenty of beer options. Anniversary beer releases include award winning Cocotazo Piña Colada Tart Ale, Vamoose Double IPA, a special anniversary Barrel Aged Stout, and Guava Pastelito in collaboration with Vicky Bakery and "Only in Dade,"
Throughout the block party, revelers will have the opportunity to visit craft vendors that include Miami Supply Company, Goblin Heist Comic Books, Brewtiful Apparel, and many more.
To reserve your ticket and enter to win "Free Beer for a Year," please RSVP here.
Now Open: Yuca 105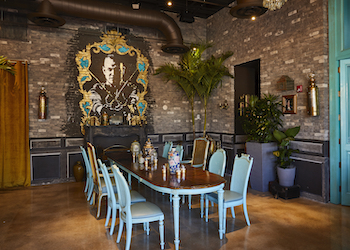 Celebrated Peruvian chef Juan Chipoco and Luis Hoyos, owners of CVI.CHE 105, Pollos y Jarras, Wasska Lounge, and the newly debuted INTI.MO has teamed up with Janet Suarez of Lincoln Road's iconic Cuban restaurant, YUCA, to bring YUCA 105 to life. The 220-seat Peruvian-Cuban fusion restaurant officially opened to the public on Saturday, February 29.
The menu blends the ingredients and traditions of Cuban and Peruvian cuisine resulting in a unique explosion of Latin flavors. Combining the signature Cuban dishes YUCA is known for with Juan's innovative Peruvian cuisine, the menu is divided into several sections including ceviches, appetizers, tiraditos, soups, Qué Bolaa sushis and makis including sharing dishes as well as main courses.
Chipoco brings his award-winning ceviches and tiraditos to the menu, which are joined by standout appetizers including traditional and goat cheese croquetas; tostones with house-made picadillo and Revolución de Pulpo, tender pieces of octopus marinated with Peruvian peppers, wine, and vinegar accompanied with leche de Tigre ganadora and salsa Criolla. Sharing Dishes for the table include Caliente, Hot Hot Hot with three ropa vieja tostones, three spicy crab and shrimp tostones, with seafood jalea and salsa Criolla, Asu Mare with fresh oysters, clams, whole lobster tiradito, and choros a la chalaca bathed in traditional leche de tigre.
Main Courses include Lomojo Congri, a classic Peruvian Lomo Saltado served over crispy yuca sticks topped with a fried egg and accompanied by a side of congri and Vaca Frita, braised and shredded skirt steak grilled with spices and accompanied by housemade mojo. Like the restaurant and menu itself, the cocktail menu is a mix of classic Cuban and Peruvian favorites with twists like the Pisco Sour or Yuca's Mojito ($12) with an option to add flavors including strawberry, passion fruit, mango, guava or jalapeño.
Other highlights from the cocktail menu include the Nutella Old Fashioned with Santa Teresa 1796, Woodford Rye, Nutella, and bitters; Oye Como Va with Midori, basil, lemon, ginger, and honey; The Crazy Cuban with Banks 5 Rum, Cartavio Black, bergamot liqueur, orange, pineapple, lime, chamomile syrup, and bitters; and the Pan Con Timba with Pisco 100 Mosto Verde, guava marmalade, lime, and cheese foam. Classic Cuban cocktails are also a highlight, including Cuba Libre and Daiquiris. Cocktails range in price from $12-15. The extensive wine list features varietals from California to Spain, with bottles ranging in price from $35 – $150.
Photo credit: Michael Pisarri
Wing Wednesday at Beaker & Gray
Wynwood hotspot Beaker & Gray has launched a weekly promotion celebrating one of its menu favorites – their chicken wings. Every Wednesday for dinner, the restaurant is offering 10 wings for $10. Guests will have a choice of five different sauces including Beaker & Gray's signature wings (brown sugar tamarind), Spicy Buffalo, Maple Mustard, Chinese BBQ and Salt & Vinegar. Because the drinks are just as important as the food at Beaker & Gray, the promotion will be paired with a beer and whiskey special. For $10, guests may order a Miller High Life and their shot choice of Jameson, The Glenlivet Founder's Reserve or Jefferson Small Batch Bourbon.
New Monthly Event at La Cocina
KUSH Hospitality Group's (KHG) Matthew "Kush" Kuscher and his team are preparing for another wild event at his Hialeah watering hole, La Cocina Cocteleria. KHG events tend to have clever tongue-in-cheek concepts and this one brings a peculiar pop-culture happening to the 305. Beginning Sunday, March 29, 2020 at 5PM, is La Cocina's newest monthly event (taking place on the last Sunday of every month) – Cock Sh*t Bingo. Also, like all other KHG events, there will be a non-profit partner benefitting from all the shenanigans – donations will be collected for local Miami Animal Rescue (view wish list of much needed items for dogs and cats HERE).
The distinctive event brings together food and drinks accompanied by bingo with a twist. During the event, guests buy drinks to get a free raffle ticket with a number on it. At exactly 5 o'cock a chicken will be placed in an outdoor chicken coop with a bingo board below it. Whatever number the chicken poops on is the winner. The entire process can take five minutes or an hour. Raffle tickets are limited, but they can be obtained with the purchase cocktails (one ticket per drink); Don Q cocktail (two tickets per drink); a donation to Miami Animal Rescue earns attendees one ticket; and of course there are early bird specials: any Don Q drink bought before 4:15PM and the guest receives three raffle tickets. Basically, the early bird gets the ticket and players must be present to win.
Along with cocktails by Beverage Director Joel Garcia, guests can enjoy live blue grass by Lonewolf and a whole gator served Caja china style. While this is all fun and games, it's important to note that no chicken will be served or harmed in any way during the event.
Sunday Barbecue Brunch at Boulud Sud
Chef Daniel Boulud's Mediterranean restaurant, Boulud Sud Miami, adds a twist to its Sunday brunch with a family-style Mediterranean barbecue. Beginning Sunday, March 1, guests can enjoy cooler temperatures and a bold burst of flavors with a barbecue feast on the outdoor terrace. The special menu, created by Executive Chef Luis Polanco, is complete with hearty meats and refreshing seafood like skirt steak, lamb chops, octopus and Faroe Island salmon along with a selection of sides.
For $28 per person, a minimum party of two, guests can indulge in flavors from across the Mediterranean and for an additional $25, sip on bottomless beverages ranging from bloody marys, frosés, mimosas and spritzes.
Guests are encouraged to book a reservation ahead by calling the restaurant at 305-421-8800.
Pi Day at Planta
Planta is taking Pi Day (March 14th = 3.14) very seriously this year. Three lucky tables full of hungry plant-based diners will be able to walk out of the restaurant only having paid $3.14 in celebration of this quirky math day. Interested in being a cheap date? Here are the rules:
Guests must make their reservation for Saturday, March 14th in advance. Each reservation is automatically entered to win, and three winning tables are chosen at random throughout the day.The Prize: Each guest at the winning table only has to pay $3.14 per person.